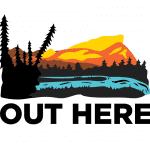 Number of tours

8
Age Range

18-39
Number of reviews

60
Rating

4.8

/5
Response rate

100%
Response time

within 2 days
Out Here Travel Destinations
Out Here Travel Videos
Questions & Answers
When and why did you start Out Here Travel?

Canada is hard to travel well. It's big, for a start. Like 41 United Kingdoms big. Two million rivers big. A million moose big. I've met people who have tried to cover everything on a 5,500 km road trip from Vancouver to Toronto, and while I respect their ambition, it's clear they missed lots of the most amazing stuff. Everything north and east of Toronto, for example. These regions have some of the most exciting and rewarding places to visit in Canada, but it's also extremely difficult to explore them without local knowledge, a car and an extensive fuel budget. Even deciding where to go and what to do is daunting – just look at all those vague and conflicting listicles, travel blogs and online recommendations. In fact don't. They're mostly written by people who have never even been to the places in question, and many are full of misinformation. Your time and budget are precious so don't waste them on advice pumped out by a content farm. I launched Out Here Travel three years ago to solve all these challenges. We are a team of trip leaders dedicated to helping people like you experience the very best of Canada. Each of us has spent years mastering our ability to provide you the trip of a lifetime. We've road-tripped, hiked, paddled and explore countless KMs of our country We've spent thousands of nights at national and provincial parks, hostels and rustic cabins, and packed in countless hours of exhilarating activities across Canada. And while we never say we know everything about this huge and amazing country, we will keep on exploring to continually improve and refine the experiences we offer to you. Going on a road-trip adventure like this is a great way to experience Canadian culture and our natural wonders, not to mention reconnect to nature. We'll always be on the lookout to share something special with you: an epic view, an amazing local festival, a cool hidden street in one of our amazing cities, the feeling that comes when paddling out onto a lake, or even just a starlit sky completely free of light pollution. But we'll also share our responsibility to protect the nature we pass through. We practice "leave no trace" and always leave places cleaner than we found them. And we don't feed or disturb animals, be they moose, whales, beavers, bears or "trash pandas". We witness them without contributing to their demise, and we don't mess up their backyard. We believe that everyone should be able to explore our amazing country, and return from a road-trip adventure having had the time of their life. We offer our experience and local knowledge about where to go, and what to get up to, in the hope that you come Out Here and join us.

Are your vehicles air-conditioned?

Yes they are! Cool breezes available when needed.

Are these "party trips"?

Many people enjoy a pint, glass of wine, going out and having a good time. Lots of places do have their nightlife perks, whether in a bar with a local band or out on the town. Folks do go out - but there is no pressure. So in that sense it isn't a "party" trip, however, you can enjoy nightlife if you would like. On some trips there is one party style hostel that we do stay at for a few nights because the overall experience is spectacular even if a bit loud.

What types of travellers go on your tours?

People that love adventure, exploring and discovering new things. Open minded, positive and love having a good time. Between the ages of 18 and 39. Every trip varies, but usually it is a mix, with veer towards the younger side of things. There are lots of solo travelers as well as some small groups of friends (one to three).
Contact our Travel Experts
+1 844 311 3006
24/7 Support
Our team of experienced tour specialists have travelled to hundreds of countries around the globe and have decades of first-hand travel experience to share. Contact us now to have all of your tour-related questions answered!