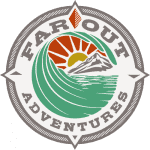 Number of tours

3
Age Range

21-44
Number of reviews

21
Rating

4.8

/5
Response rate

100%
Response time

less than 1 hour
Anonymous

Written on January 8th, 2020

I was so lucky to visit the Philippines with Far Out Adventures last summer, with my siblings and all of my cousins. Seeing such a beautiful country and sharing…

Read more

Written on January 7th, 2020

This was the best tour I've ever been on. All the places were so beautiful and the activitites were so fun!!

Far Out Adventures commented on this review

Thanks Bella! Can't wait to see you all again soon :)

Written on December 3rd, 2019

We had such an amazing time travelling with these guys. They made planning this family trip a total breeze for us, and helped us with literally EVERYTHING! lol.…

Read more

Far Out Adventures commented on this review

Thank you so much Sheena! I love the Alexanders, because they think my goofy jokes are actually funny, haha. So glad you had a great time. I really did too. Can't wait to see you all again :)

Written on September 9th, 2019

Recently did this tour with Far Out as a private group of 7, and I have to say it was an incredible experience top to bottom. From our very first inquiry, they …

Read more

Far Out Adventures commented on this review

Thank you so much for the kind review and also for the opportunity Victor. It was an absolute pleasure planning this trip for you and your family. We can't plan for things like weather all the time, lol, but when you get a great group of people who just love to have a great time, it really makes our job easy. It was awesome getting to know the Alexander family, and we can't wait to show you all Cambodia!

Written on June 20th, 2019

I had an absolutely amazing time in the Philippines with these guys!! You can tell that they truly love what they do and love showing and sharing this amazing …

Read more

Far Out Adventures commented on this review

Thanks so much Helen! We were so lucky to have the chance to meet you. You are an absolute legend, and we too would travel with you anywhere, anytime <3!!

Written on June 20th, 2019

THANKS THOR & JOHN - I would like to say that I had an amazing time on this tour. I am 31 years old and was traveling as a lone female, I was nervous before thi…

Read more

Far Out Adventures commented on this review

Thank you so much Jade! We did have an awesome time, didn't we?! We loved having you as a guest and would be very lucky to have you on another tour one day. We will stay in touch about Cambodia ;)

Emma

Written on June 19th, 2019

The Philippines are awesome, I just wish I had seen them with another tour company. I've been on many organised tours before, and since, and can say this had th…

Read more

Far Out Adventures commented on this review

Hi Emma, Thank you for very much for your review. We are very sorry that you did not have the kind of experience we both hoped you would have. We truly value our customer feedback, as it is our goal that each an every one of our customers walks away satisfied and having had a great trip. There are however several points you've made here that we feel could use some contextual clarification for the benefit of our readers, as our personal feedback suggests that your experience may not have been as shared as you assume in your review. As it says on our website and on Tour Radar, trip itineraries are subject to change. We do suggest customers read trip details and terms and conditions carefully as it does state that trips can change for various reasons, and this does occasionally happen. As you mentioned, you did receive a different itinerary in your email confirmation from us, immediately after you booked. Upon reviewing the itinerary we sent you, your tour was actually executed as stated in the email you received from us. We went to all the destinations included in the itinerary and participated in all the activities listed. You did bring up the fact on tour that the itinerary you saw when you booked on Tour Radar was different from the one we were executing, and you were informed that Tour Radar was a third party website and that we, the actual tour operator, had sent you an updated itinerary as soon as you had booked. We apologize that you were caught off guard by these changes, but they were actually communicated immediately after booking. I will also note that upon receiving your concerns, you were actually upgraded you to a private room for no cost for the remainder of your trip, your additional baggage fees (which were substantial) were paid for you, as were your airport terminal fees, and additional meals and drinks were purchased for you all at no charge. You were given all these additional perks that nobody else received, even though none of these items were included in the cost of your trip. With regards to your reference to "changes in 4 different ways", we assume you mean the removal one day in Manila in favour of an additional day on the island of Coron, the cancellation of the associated Manila day trip in favour of adding the additional island hopping day tour in El Nido and the switch from the Underground River tour in Puerto Princesa to the Honda Bay island hopping tour. I'm not sure what the 4th change was, but these three changes were made at the request/suggestion of previous travellers and were communicated to each group participant in the email you received from us, the tour operator, immediately after booking. In short, yes 2 activities were indeed changed, and they were both replaced. And again, this was indicated in the itinerary you received. You decided you didn't want to join us for our second island hopping tour in El Nido, which was unfortunate, but no fault of ours. Again, we apologize you felt communication was lacking, but as we tried to explain on tour, your itinerary had been mailed to you as soon as you booked and if you had read the email from us, the tour operator, you would have had the accurate information before your departure. With regards to the welcome meeting, everyone arrives at different times throughout the day as they are all arriving from different places. We did inform everyone that we would be having some late arrivals so we would have the welcome meeting that night on the rooftop at Z Hostel Manila. You were not in attendance for that meeting, though the majority of the group was. Everyone was given a breakdown of the entire tour during that meeting. The group was also given updates at each destination we arrived in along the way as to what to expect. It is fair to say you did not participate with the group much most days, so perhaps you missed some of those conversations. Yes, you did indeed request at one point that each time we got into the van to go somewhere we provide you with a recap of what to expect in the coming days. And we did so for the remainder of the tour, not just 2 days. You did communicate your feeling that communication was not what you hoped, and we did do our best to cater our group communications to your individual needs. With regards to trip balance, you spent an average of three days in each location. One was a travel/arrival/orientation day where we give everyone the lay of the land, one was a free day (where we helped everyone plan day trips that you mostly opted not to participate in) and one was a day long tour. This was consistent in each place. Again, sorry you feel there wasn't a balance. Our trips are designed with precisely that in mind and this is a comment we have never received before to date. We will continue to aim for schedule balance, though willingly not participating in activities and doing your own thing does not mean we didn't provide balance. You are correct that the van we booked was not the van that showed up on our 2nd day. We contacted the van company and they did not have another van available. Luckily, we were able to have another van show up within 60 minutes, which in Manila morning traffic is a small miracle. Your assumption that we don't use the same hostels, transportation and activity providers is just that, an assumption. We do use the same accommodations, transport providers etc. every tour. Accommodations book up, and vans get reserved, so there has to be contingencies. Thus, it is actually a good thing to have relationships with more than one hostel for example, in each place we go. From a distance this next point might not be so clear, but not every small island town has a hostel or hotel with both dorm rooms and private rooms available. The Philippines is a developing country and many of the locations you visited are quite remote and lack modern amenities. Thus, in some locations we have our dorm guests booked in a hostel and our private room guests staying close by in a different hotel. This has never been mentioned as a particular issue before, and you were actually upgraded to a better room free of charge. Never did we ever book people into 3 different hotels. It's only fair to call that an exaggeration. Also, without making excuses, anyone who does business in the Philippines knows that there are frequent issues with supplier error, for example reservation errors. As much as we plan for everything to go perfectly, we can not reasonably negate the issue of human error in a developing country with a language barrier and where education/experience of workers is often not what we experience at home. When we have a supplier show up with a small van, or reserve the wrong rooms for us, we fix it. And to be fair, anything that went wrong on your trip was a small issue that was addressed very quickly. With regards to your comments on the rooms other than moving one very happy guest to a different room in Siargao, nobody else on your tour brought up any issues with any of the rooms we had reserved for them. The only reason we make this point here, is because you are speaking on behalf of the whole group when you were actually the only person on the tour with any of these problems. The only thing that was asked with regards to rooms was if people could switch rooms to stay with their buddies, or to avoid conflict with other specific tour guests. All of those requests were certainly granted. Contrary to the way you viewed it, nobody's dietary needs were overlooked. They were communicated to our activity provider, and the boatmen/cooks on this day didn't understand the difference between vegan and vegetarian. It was communicated we needed a vegan dish and they prepared a "vegetarian" dish, which in the Philippines is unfortunately often considered to include fish. We used the same tour company the next day and the boatmen were spoken to by the owner to make sure they understood the difference between the two. Again, in a developing country you can plan all day, but it doesn't mean everyone working for our suppliers will be able to manage the language barrier, or understand concepts that are foreign to them in their part of the world. It's admittedly not desirable that it happened, but the girl who's lunch it affected understood how it happened. It wasn't ideal for her, but she still had plenty of food she could eat. Also, this was something that did not affect you personally in any way. Snorkels, as communicated to the entire group, were optional on our day trips. Upon receiving your complaint regarding this, you will recall we rented and paid for everyone's snorkels, even though you didn't actually want one and didn't go snorkelling at all during your trip. With regards to food, we always explain to the group that there were many, many options available for dinner in each destination and that each of us were free to eat wherever we like. We can't reasonably take 8-10 people all to different restaurants in one night. Most of the group generally wants to stay together, so we generally go to the place that most people want to go to. This is often an affordable restaurant, as we are a budget backpacking tour and the vast majority of our guests are usually on a budget. We never ever eat at the cheapest places for obvious reasons, but if guests want to, they are welcome. When the guests got food poisoning, they were consistently asked how they were feeling, if they needed anything and if they wanted to eat anywhere specific or a certain kind of food. If they wanted something different than the group, or something specific they were offered help finding alternative places to eat. Some still chose to eat with the group. And on that note, you often chose to eat and socialize without the group in these instances. People getting sick from food in a new country is unfortunately something we do not have control over. It happens to some people. The people who had upset stomachs from food were most definitely all offered assistance. Some people preferred to handle things on their own, and that was their choice. To say we didn't offer help to some people help isn't true though, and this was certainly not the experience of the whole group as you've suggested. With regards to your comments regarding costs, you were upgraded to a private room for no cost for the majority of your trip. Your substantial excess baggage fees were paid for when you brought a substantial amount of luggage, a luxury that nobody else enjoyed, all while Tour Radar clearly states baggage fees aren't included. We paid for snorkel rentals for the entire group at your suggestion, although you didn't want to use one. We paid airport fees and even purchased you additional meals and beverages that weren't included in your itinerary. We offered you multiple perks that nobody else received, in an effort to turn things for the better for you. You did book what was the cheapest Philippines tour available on Tour Radar at the time, and got it at a discount as well. We are a budget tour and yes, we like to try to keep costs less than what we charge you. We don't find that to be unreasonable, as that's how business works. Your money was absolutely used to provide you the best tour possible, and then some in your particular case. Again, we are very sorry you had a negative experience with regards to who the focus was on during your trip, but in hindsight you demanded additional actions be taken and exclusive benefits be provided to you for the majority of your trip and you were accommodated consistently. We never once insinuated you or anyone else was costing us too much money, and it's quite odd that this is the impression you came away with given your individual circumstances. We did mention during one request that you were asking us to pay for things that were not included in the package, things that nobody else was having paid for them, nor expected to be. And in the end, we did pay for that for you anyhow. We never told anyone your trips were costing us too much and we never would. We sincerely apologize that you received it that way. Finally, we will unfortunately have to agree to disagree that your personal experience was the shared experience of the entire group, as you have suggested. Especially considering the rest of the group communicated to us personally that they were having a good time and the only thing getting them down during the trip was the "vibe" that was perceived to be forming. We will not report on behalf of the entire group the source of said vibe, but we did receive other reports of frustration. In summary, we are very sorry you did not have the experience you had hoped for. It is absolutely our goal to provide each and everyone of our guests an amazing backpacking experience in the Philippines. We will certainly take all of your comments into consideration and will use your suggestions to create a better experience for our guests. We are already developing an additional, more upscale tour that will satisfy such needs going forward. Thank you for your valued feedback, and happy travels ????

Written on November 27th, 2018

Amazing trip! Tour leaders were great and a lot of fun. I really had a relaxed and worry free holiday. The variety of activities were fantastic, from waterfal…

Read more

Far Out Adventures commented on this review

Thanks so much for the review Aira! It was a pleasure getting to know you and Ana, and we are so glad you had a good time. The Philippines is our favorite country in the world, and we love sharing it with other fun loving and adventurous people, like you two. And yes, lunch by the river was amazing!! lol

Bev

Written on November 25th, 2018

Had the best time with Far Out Adventures. Visited some stunning places, the itinerary was really well thought out and the guides took great care to ensure ever…

Read more

Far Out Adventures commented on this review

Thanks Bev, you are the best :) What a great group we had! They really don't get much better than this. We miss you all so much, and hope we get to see you all again! <3

Written on November 25th, 2018

I've recently got back from an incredible tour of the Philippines with Far Out Adventures. The country was fantastic, however the trip really was made by the to…

Read more

Far Out Adventures commented on this review

Best group ever?! Miss you all so much. We've said it before, and we'll say it again, it's easy to have a great time when you get a group of happy, friendly, adventure loving people. We were so lucky to get to meet you all, and we too would definitely reccommend Chloe!! haha <3
Questions & Answers
Will I get to experience other cultures?

In our opinion, and in our own experience, immersing yourself in new cultures is one of the most rewarding parts of travelling, so on our trips we give you plenty of opportunity to do just that. Whether you're learning about a country's history as we explore ancient temples, eating authentic local food, hanging with the locals in some of their favorite spots, or learning some of the local language, the opportunities to have authentic and meaningful interactions with local people and cultures is plentiful on our adventures.

Will there be Wi-Fi access?

Wi-Fi access is largely available everywhere you go nowadays, and our trip destinations are no exception. Wi-Fi is available at all our accommodations, as well as most bars and restaurants, so you can post all the awesome jealousy inducing pics you want, and mom and dad don't have to worry about being able to contact you.

Is this going to be a party trip?

Our trips are not designed to be party trips per se. Our focus is and always has been sharing our favorite travel destinations with others and helping you have the trip of a lifetime, whatever that entails for you. That being said, when people get together in beautiful sunny destinations with a shared interest in beautiful places and awesome times, it's inevitable that some partying is going to happen. That being said, our destinations have LOTS to offer for the night owl AND the day adventurer alike. If partying isn't your thing you will never be at a loss for ways to have an amazing time. One of the great things about travelling in a group is that there are always people doing different things, so however you prefer to spend your time and socialize there will be plenty of opportunities to do so with like minded people. We do occasionally plan parties for the group in certain destinations, but needless to say drinking is always optional and not necessary to have a great time. If partying is a concern of yours, we assure you there is no reason to worry. There will be lots of ways to fill your days with fun, and our trip leaders always put just as much emphasis on enjoying the surrounding environment and taking in the local history and culture, as they do on anything else.

Are your tours accessible?

Accessibility in South East Asia is unfortunately very far behind what we are used to at home. The availability of accessible shops, restaurants, accommodations, transportation and other services is virtually non-existent in most places other than Bangkok or Manila. Travelling this part of the world with a disability can be very challenging at times, but it is certainly not impossible. If you have questions about travelling with a disability, please contact us and we will do whatever we can to help you plan the adventure of a lifetime.

When do I receive more detailed information regarding my trip?

After you have registered for your trip and paid your deposit, we will send you a welcome email outlining everything you need to know for your trip, including a trip preparation guide and your exact itinerary outlining the places you will go, the dates you'll be there, how you'll get there, and where you will stay. You will also be invited to join a facebook group for your specific tour, where you can meet and introduce yourself to your fellow group participants, as well as access important information about your trip.

What should I pack?

After you register and pay your deposit, we will send you a welcome email detailing your booking information and offering tips on how to prepare and pack for your trip. We go by the old adage "less is more". You don't want to lug around a heavy bag full of clothes, only half of which you'll end up wearing. We recommend packing a few changes of clothes and leaving space in your bag so you have room to bring things back home. Laundry services are available everywhere we go.

What should I bring for luggage?

Whatever works best for you will be fine, but we are big believers in the efficacy of the backpack. There are times on certain trips when we may have to walk a little to get to our accommodations, sometimes over sand, or up stairs, so our trip leaders personally prefer backpacks because its easier than dragging a suitcase. That being said you can bring whatever kind of luggage you are comfortable with. We do suggest bringing at least a small "day" bag or backpack.

Can I arrive late or depart early? Ie) Is it possible to do just part of a trip?

If you would like to join us part way through a trip, or depart from a trip early, we are generally able to help you make such arrangements as long as a trip is not in particularly high demand. Just contact us and we can adjust pricing for you for an abbreviated trip. Any additional transportation costs incurred in meeting the group late or departing early would be the responsibility of the guest to pay.

Am I able to travel solo?

Many of our guests are solo travellers. Our groups are an awesome environment to meet people and make new friends, and if you travel solo we will always place you will someone of your own gender. If sharing a room doesn't sound appealing we are usually able to arrange for private accommodations. Private accommodations come with an additional fee depending on the trip, so if you are interested in your own room please contact us to confirm the additional cost.

How do I meet up with group?

Whether you are flying on your own or we are arranging your flight for you, we will send you an email after booking detailing the process for meeting with your group leader. In general, it is a very simple process. We will have a facebook event page set up for each and all of our tours detailing the itinerary and including instructions for meeting at the arrival destination. Airport pick up is generally free. All customers on flights booked by Far Out will be picked up at the airport with their fellow group members and transported to their accommodation free of charge. For customers booking their own flights we will make every effort to have a guide meet you and pick you up for free. If not possible due to schedule, we will give you all the necessary information and assistance to make your transportation from the airport to our accommodation simple and worry free.
Contact our Travel Experts
+1 844 311 3006
24/7 Support
Our team of experienced tour specialists have travelled to hundreds of countries around the globe and have decades of first-hand travel experience to share. Contact us now to have all of your tour-related questions answered!