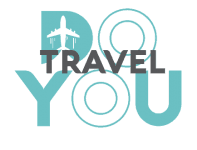 Number of tours

5
Age Range

18-70
Number of reviews

67
Rating

4.8

/5
Response rate

100%
Response time

within 1 day
Health & Safety Guidelines
Providing Hygiene Kits

We will be providing Hygiene kits for all of our travellers upon arrival. Kits will include all the essentials such as a pack of disposable face masks, small hand sanitiser bottles, antibacterial wipes & gloves.
Hygiene and social distancing training for our guides
Our Guides are responsible for you having the time of your life, which includes keeping you safe and happy. With their local knowledge and new health and safety training, they are completely equipped to do everything they can to ensure you enjoy your Philippines experience and stay safe.
Small Groups
Our small group size of 6-10 helps us to make sure we can make your trip as safe as possible and adhere to social distancing guidelines.
Private Transport
Apart from flights, all of the transport we take is private so you have no need to worry about being stuck on a crowded bus or van with a whole heap of strangers.
Accommodation
Because we travel in small groups, we stay at smaller hotels — which means fewer guests. Not only does this give you the opportunity to spend quality time with your fellow travellers, but you'll come in contact with fewer people too.
We understand you might want to take the extra precaution of having your own room for the trip, as always, we offer the choice to book a private room for your whole tour where available. This can be selected and added on to your booking from within the booking page.
Contact our Travel Experts
+1 844 311 8331
24/7 Support
Our team of experienced tour specialists have travelled to hundreds of countries around the globe and have decades of first-hand travel experience to share. Contact us now to have all of your tour-related questions answered!