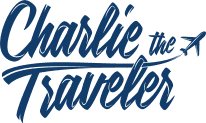 Number of tours

35
Age Range

1-99
Number of reviews

441
Rating

5.0

/5
Response rate

100%
Response time

2 hours
Written on December 2nd, 2022

I had a bad experience with a touring company before, so I was hesitant booking with a new one. But I didn't want to spend the time and stress planning a trip m…

Read more

Written on December 1st, 2022

Charlie is a great person who is also great at planning tours like this. Going with a company that plans everything well for you just lifts such a lift off your…

Read more

Written on November 30th, 2022

CharlieTheTraveler made me a believer in touring companies! I never had a great experience with other companies, as I always felt I was either too bored or too …

Read more

Written on November 28th, 2022

I appreciated that the trip to Turkey had a balance of culture and nature. There was a variety of excursions and it was great for me to see everyone on the trip…

Read more

Written on November 24th, 2022

CharlieTheTraveler has a great price for the amount of amenities included for the New Zealand trip. I was impressed with the meals that were provided as they we…

Read more

Written on November 23rd, 2022

Great value trip! I thoroughly enjoyed it. I appreciate how attentive and trained the staff is. They all did a great job. Thank you guys.

Written on November 21st, 2022

Excellent company, excellent tour. The landscapes were beautiful, and the tour guides were very respectful. I couldn't have asked for anything better, and I dou…

Read more

CharlieTheTraveler commented on this review

Wow. Those are kind words. Thank you

Written on November 20th, 2022

CharlieTheTraveler was an excellent company to travel with. My family and I loved everything included in this Sicily tour, we couldn't have asked for better. Th…

Read more

Written on November 19th, 2022

This trip was wonderful. I didn't have to worry about anything at all since Charlie took care of booking and planning everything. It made the entire trip stress…

Read more

Written on November 18th, 2022

CharlieTheTraveler gave me a private tour of Quito, which is a charming colonial city. I joined others to an indigenous market as well as to a caldera. These we…

Read more
CharlieTheTraveler Destinations
Questions & Answers
What makes your tour better than others?

In 2 simple words, knowledge and experience...Our tours give more, cost less and make optimal use of every minute of your time. Our itineraries (destinations, route, means of transportation, attractions, hotels, restaurants, etc.) are personally designed by only 1 man, Charlie. He is the President of CharlieTheTraveler. He has worked closely with tourism boards for years to ensure no must-see places and must-do activities are omitted from the itineraries. At the time of writing, Charlie has visited well over 600 destinations and has written and published 35 travel guides, including a best seller on how to travel like a king with a poor man's budget. He has used his experience and knowledge to pass the savings onto you, with the policy of keeping prices down in order to sell to a larger audience. Our business model has been a huge success. Few companies' tours give the kind of VIP treatment and create the unforgettable moments ours do. Many travel companies simply mark up already prepackaged, cookie-cutter tours and sell them to the masses. Our President refuses to do this. He operates his own tours and the bottom line is they are superior in every single way. We are here to offer priceless memories and give people reasons why to love life.
Contact our Travel Experts
+1 844 311 8331
24/7 Support
Our team of experienced tour specialists have travelled to hundreds of countries around the globe and have decades of first-hand travel experience to share. Contact us now to have all of your tour-related questions answered!