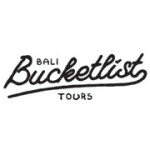 Bali Bucket List Tours
Headquarters in Seminyak, Indonesia
View all tours
Number of tours

4
Age Range

21-39
Number of reviews

268
Rating

4.8

/5
Response rate

100%
Response time

3 hours
What an amazing 10 days I had with Randy and Fharis! We also had a really great group of people, which made my experience even more special. Everyone was amazin…

Read more

Bali Bucket List Tours commented on this review

Hey Cecilia! Thank you for this AMAZING review and great pics!! I will pass on your kind words Randy and Fharis'! Safe travels, Bucketlist Team!!!

All the places we visited and experiences were amazing and must do!! Both guides, Randy and Fharis were so helpful and considerate, we felt very safe. Recommend…

Read more

Bali Bucket List Tours commented on this review

Hey Ortanza, Thank you for this awesome review and your kind words! Safe travels, Bucket List Team!

This was my first ever experience traveling alone and with a tour and I can not recommend this tour enough to people! Not only was it jam packed with adventure …

Read more

Bali Bucket List Tours commented on this review

Hey Zarmina! Wow, what a great review!! It sounds like you had a fab time and made some awesome friends!! Safe Travels! Bucket List Team

Amanda

Written on March 10th, 2020

I had a wonderful trip with the Bali bucket list tour! Experienced some amazing sight seeing, snorkelling and met some great people along the way. Randy and Fha…

Read more

Bali Bucket List Tours commented on this review

Hey Amanda! Thank you for you awesome review!! I will pass on your kind words to Randy & Fharis!! Safe travels back to Canada!! Bucket List Team

Written on February 16th, 2020

Randy is the best tour guide ever!! We hit up all the "must sees" and then some in such a short period of time! Definitely worth every penny. 1000% recommend.

Bali Bucket List Tours commented on this review

Hey Marcy! Thanks for taking the time to write this great review! I will pass on your kind comments to Randy! Safe travels back to Canada! Bucket List Team

Shea

Written on February 16th, 2020

Overall I enjoyed the trip, Randy my guide was awesome, great personality to be taking people around his home. One thing I'd like to suggest is to add a more re…

Read more

Bali Bucket List Tours commented on this review

Hey Shea! Thanks for the great review!! Yes Bali can get q expensive once you start sipping on the cocktails!! I will pass on your kind words to Wes & Randy!! Safe travels back to Canada!! Bucket List Team!

Written on February 15th, 2020

The trip was amazing!! The activities and beach/down time were well balanced and at a good pace. I would recommend it a thousand times over. Ask for Randy to be…

Read more

Bali Bucket List Tours commented on this review

Hey Ash! Thanks for the awesome review!! A thousand times????? Wow!!! Great to meet you and safe travels home! All the best Bucket List Team!!

Written on February 12th, 2020

I feel so lucky that I got to experience this tour. I'm particularly thankful to our tour guide Randy for making this the best experience. Sharing with us his i…

Read more

Bali Bucket List Tours commented on this review

Hey Mariana! Thanks for the fab review! Sorry to hear you were sick on the trip but sounds like Randy got you sorted! Safe Travels home, all the best Bucket List Team!

Written on February 11th, 2020

This tour was incredible! I have solo traveled before, but never with a tour group and I was so happy to have such an amazing group of people to spend ten days …

Read more

Bali Bucket List Tours commented on this review

Hey Emily! Loving the photos, looks and sounds like you had a great time!! Hope you are having fun in Nusa Penida, safe travels back to NYC!! All the best Bucket List Team

Written on January 17th, 2020

Such an amazing trip!!!! If you want adventure and activity, this is perfect! Absolutely in love with the experience. Probability one that I will never forget. …

Read more

Bali Bucket List Tours commented on this review

Hey Polina! Thank you for taking the time to wright this wonderful review!! How cool is Mt Batur? Safe travels back to the States, all the best, Bucket List Crew
Bali Bucket List Tours Tours
Bali Bucket List Tours Videos
Bali Bucket List Tours Guides
Questions & Answers
Is there Wi-Fi available in our hotels?

All of the accommodation we stay in along our tour have access to good, strong Wi-Fi. Although, there may be certain areas where Wi-Fi is a bit slower. Majority of restaurants and cafes in Bali will also have a free Wi-Fi connection.

Can I have a private room for the tour?

Yes! The cost of this 80GDP per person on top of the tour price.

What are the room allocations?

Twin and Double rooms. On the Gili islands on the rare occasion some groups may share a triple room. You will only ever be sharing with other Bali Bucket List Tours customers. If you require certain sleeping arrangements, please do let us know so that we can accommodate you accordingly.

Where can I stay if I arrive before the start date?

We are happy to book your pre nights accommodation at our first hotel in Canggu. The cost is approx. 30GBP per night per room. This can be paid directly to your guide on your arrival. If you would like to stay in a different area then we are happy to recommend alternative accommodation.

Where does the tour start?

Frii Hotel - Canggu

What day should I get to Bali?

We suggest coming to Bali one day or more before the tour starts. This gives you plenty of time to acclimatize and get the lay of the land slightly. The first day is also just for chilling out and relaxing by the pool before we meet for sunset at around 5pm.
Contact our Travel Experts
+1 844 311 3006
24/7 Support
Our team of experienced tour specialists have travelled to hundreds of countries around the globe and have decades of first-hand travel experience to share. Contact us now to have all of your tour-related questions answered!