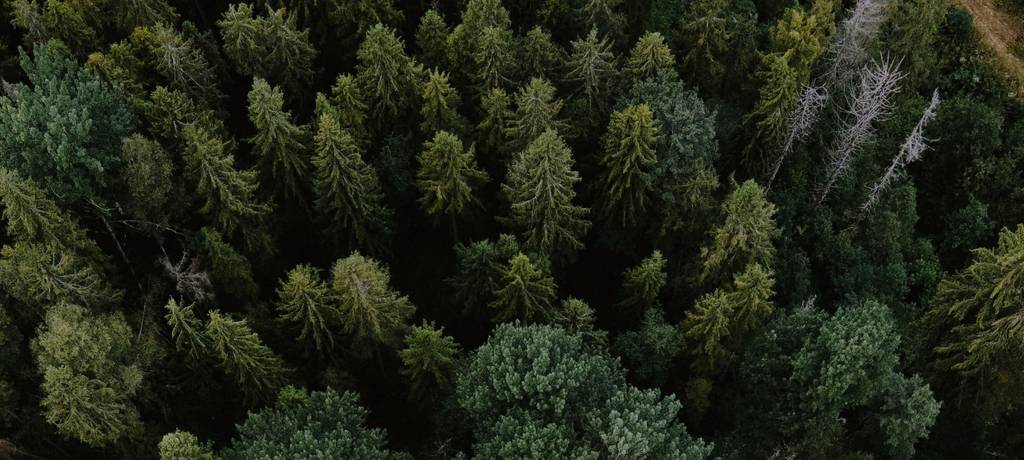 Sustainable Travel
Your eco-friendly guide to adventuring sustainably.
Our Vision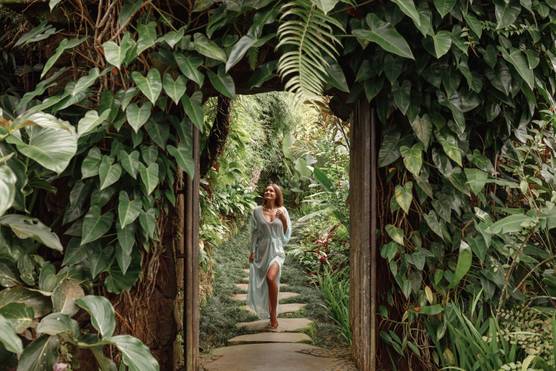 To connect people to life-enriching travel experiences
We always have and always will strive to connect people to life-enriching travel experiences, and that means playing our part in protecting the planet. TourRadar has been built on the guiding belief that travel has the ability to not only enrich our lives but the lives of all living things around us. We believe that travel is a superpower that, when wielded correctly, can leave behind a lasting positive impact on a destination's locals and natural environment. 

What does travel do? It broadens our understanding of the world around us, connects us with people from cultures vastly different from our own, enables developing communities to flourish, and teaches us to be in awe of the great natural beauty of our planet. Now, more than ever, we need to seize every opportunity to adopt responsible travel practices as TourRadar continues to connect you to life-enriching experiences with our trusted adventure operators.
Our Mission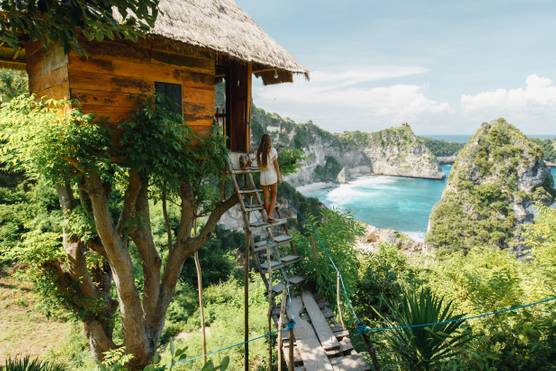 To make it easy for travellers to tour responsibly
We understand that everyone does their best to live responsibly. At TourRadar, we are continuously challenging ourselves to make sure that your adventure can have a positive impact on people and the planet.

How?

We are showcasing how operators incorporate sustainability into their tours, so you know exactly what impact your trip can have. On our platform, you have the power to choose your adventure and book tours operated by businesses with sustainable initiatives, tours that are led by locals or are locally-owned, and tours where your purchase supports community development and/or environmental projects. We are currently refreshing our operator pages so that information on sustainability is more easily available to you.

We offer travellers the opportunity to offset the carbon created on tour. Through our partner, CHOOOSE, you can calculate the amount of carbon created from the 1) air travel 2) accommodation 3) ground transportation from your tour, and then contribute to our curated carbon mitigation projects to decrease your carbon footprint. 

We are building a bigger community of responsible travellers by providing information on responsible travel throughout our website and online magazine, Days to Come. Within our destination travel guides, you can now find tips on visiting your dream destination responsibly, as well as find information on how the destination itself is making sustainable travel possible.
Adventure operators doing great things
Here are a few operators leading the charge in making positive change
We are continuously adding information to our operator pages, to make it easy for you to learn about the amazing initiatives that our operators around the world are adopting to make your adventure sustainable. 
Bring climate action on your next adventure
Step 1

Calculate and offset the carbon emissions from your journey.

Step 2

Your payment supports certified carbon reduction projects that actively combat climate change.

Step 3

Receive a certificate recognizing that you have accounted for your journey's carbon emissions.
These are the climate projects you support
When you offset your travel footprint with TourRadar you're supporting verified carbon-reducing projects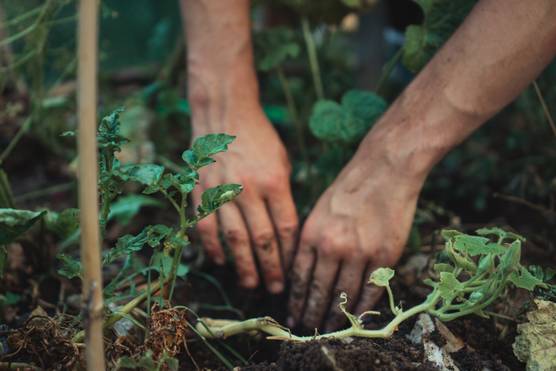 Your travel footprint matters
The most responsible thing you can do for the planet is to reduce your environmental impact. With aviation counting for at least 2% of global carbon dioxide emissions, we need to recognize the impact travelling has on the environment. The solution is not necessarily to stop travelling but to travel efficiently.

At TourRadar, we have made it easy for you to address the carbon footprint of your journey.

With simple steps, you can ensure that the carbon emissions from your flight, ground transportation, and accommodation are being counted for and reduced via some of the best climate projects around the world. Your offset contribution goes directly to supporting CO2 reducing climate projects that are verified by the most comprehensive and stringent international standards.
About Carbon Offsetting
What is a carbon footprint?

A carbon footprint is defined by the emissions of greenhouse gases associated with any specific activity or transaction. The carbon footprint of travelling is primarily made of CO2 emissions from flights, accommodation, and ground transportation. Because of the wide range of activities involved and the fuel required, commercial aviation has a carbon footprint accounting for at least 2% of global human-induced CO2 emissions, and these emissions are unavoidable with current aircraft technology. 

What is carbon offsetting

Carbon offsetting is a climate action that enables individuals and organizations to address the CO2 emissions they cannot avoid by supporting projects - like clean-energy producing wind farms or forestry projects - that verifiably reduce, capture, or avoid a proportional amount of CO2 emissions. Said another way, carbon offsetting enables travellers to balance the carbon emissions released as a result of their travelling.
FAQs
How do you calculate the carbon footprint of my journey?

Flight calculations are a result of fuel burn, passenger load, cargo load, and an adjustment to account for adverse climate impact beyond carbon dioxide (such as nitrous gas and formation of contrails). The calculations are performed at various precision levels:
 
By-distance uses emission factors from the UK Department for Business, Energy, and Industrial Strategy (BEIS). By-route is based on the International Civil Aviation Organization (ICAO) route average emissions.

The flight number is the most precise, applying specific fuel burn and passenger and cargo load factors for your flight (in line with the International Air Transport Association (IATA) methodology.

Accommodation calculations are based on the UK Department for Business, Energy & Industrial Strategy, Greenhouse gas reporting conversion factors.

Train emissions are using Google Maps as the engine to compute route distances, and the emission factors are from the European Environment Agency: average rail emissions in the EU per passenger-km (2014, published 2017).

Bus emissions are using Google Maps as the engine to compute route distances, and emission factors are from the UK Department for Business, Energy & Industrial Strategy, Greenhouse gas reporting: conversion factors.

Car calculations are based on the Worldwide Harmonised Light Vehicle Test Procedure (WLTP) when available, with a fallback on correlating WLT New European Driving Cycle (NEDC). For electric cars, the average grid emission density per country is used. Source database: European Environment Agency (EEA).

Where does my offset contribution go?

When travelers offset their carbon footprint, funds are applied to help support projects that reduce, capture, or avoid carbon emissions in an amount equivalent to that of their calculated carbon footprint. All of the funds are applied directly to the projects, with a small remaining portion used for standard administration and support services from CHOOOSE. Carbon offsetting is performed through the purchase and retirement of third-party verified carbon credits, which are units of emission reduction used in voluntary offsetting programs.

Each carbon credit corresponds to 1000 kg of CO2. The carbon credits made available to TourRadar is called Verified Emission Reduction (VER) units, certified by the Verified Carbon Standard, and Certified Emissions Reduction (CER) units, certified by the Gold Standard and United Nations CDM. Due to transaction minimums, travelers will typically offset more than their calculated footprint — but never less. The offset price that the traveler pays is the total cost to deliver the verified offset.

Who is TourRadar's offsetting partner CHOOOSE?

To guarantee that your offset has a climate-positive impact, TourRadar has partnered with climate-focused technology company CHOOOSE™. From its base in Oslo, Norway, CHOOOSE delivers a platform that enables both individuals and organizations to easily connect with the best CO2e reducing climate projects around the world. Through its API for climate impact, CHOOOSE programmatically calculates your travel footprint and provides you with the option to seamlessly offset your journey through trusted climate projects.
Learn more about travelling responsibly
Whether you're an eco-warrior or don't know where to start your journey as a responsible traveller, we have a collection of articles that can help you learn more about the topic in our online travel magazine, Days to Come.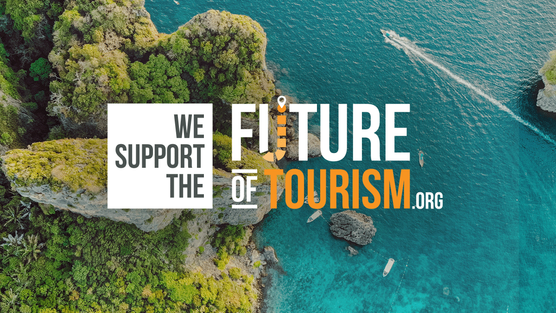 TourRadar has joined the movement to reshape the Future of Tourism!
We've signed on to the Guiding Principles put forth by the newly formed Future of Tourism Coalition!

These transformative principles outline a bold vision for the future of tourism - one that retains the integrity of destinations, promotes inclusivity and equality, maximizes positive impacts for communities and environments, and fosters collaborative change. As a signatory, we commit to aligning our recovery strategies with these principles and building a better future for all.
 
Read More