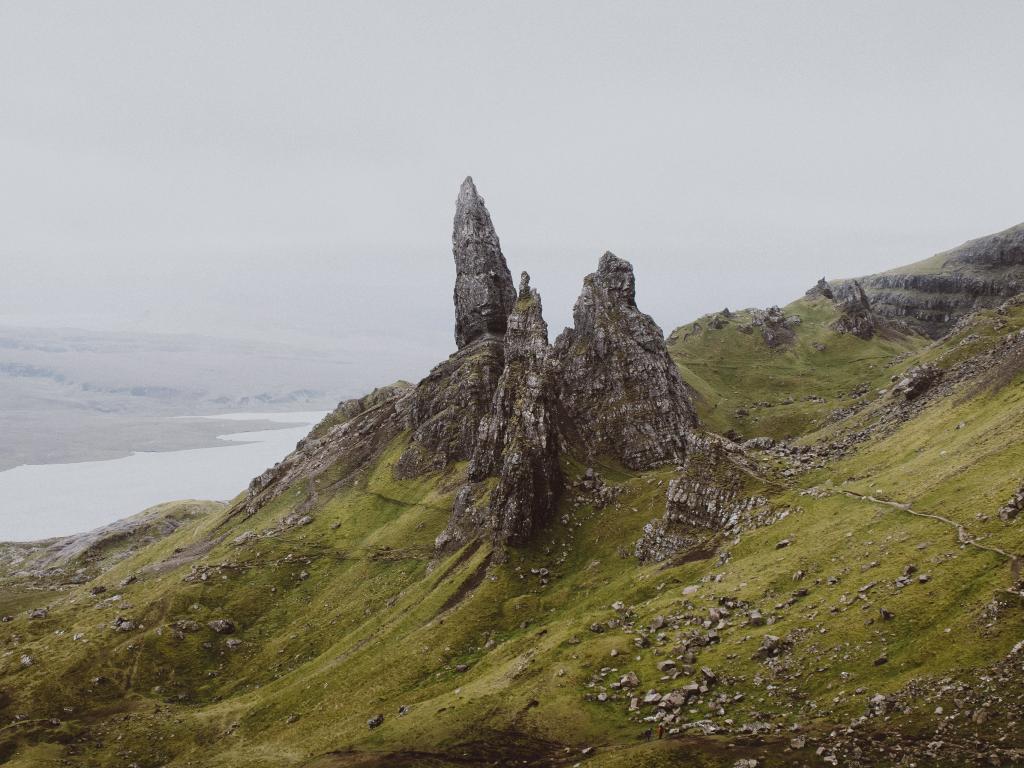 Great Glen Way
Though the Great Glen may have been little more than a strategic military location in the past, today it's a popular setting for more leisurely endeavours. Travel by foot from one coast to another – from Fort William in the west to Inverness in the east – via the impressive Great Glen Way. This stunnig route weaves past the legendary Loch Ness, the historic Caledonian Canal, and old fort towns, taking you to some of the most tranquil spaces and awe-inspiring views in the country for 79 incredible miles. 

The trail is easy-going for the most part, generally maintaining a lower altitude and shorter hiking days, which is why beginner trekkers have been using it as their introduction to long-distance hiking in the Highlands. It does, however, have its share of challenges in the eastern end, for the more experienced hikers. The sections from Fort Augustus to Drumnadrochit, for example, offer a higher route alternative for steeper climbs, and the last stretch from Drumnadrochit to Inverness can be a good 28 kilometres (18 miles) trek.

The location: 

Great Glen Way starts in Fort William, along Loch Linnhe, and ends in Inverness in the east, connecting both coasts. It roughly traces Scotland's Great Glen, passing historic fort towns along the way. 

Highest point: 

Abriachan Forest at 1,230 feet (375 metres)

Duration:

8 days, 92 kilometres

Trail conditions: 

The Great Glen Way encompasses a diverse range of roads and tracks, from well-maintained towpaths to pebbly, forested roads and rugged tracks. Though no section of the trail rises over 450m, higher sections are more exposed to the elements so pack for harsher weather.
Great Glen Way difficulty rating & trekking requirements
Difficulty rating:

Moderate. No experience is required for this trail, but you should be generally fit, healthy, and able to walk 5-7 hours at a time. No physical preparation is required, but the healthier you are, the more you'll enjoy the journey.

Trekking requirements:

There are no trekking requirements for hiking the Great Glen Way, as it doesn't require any climbing or other technical activities. However, it's a good idea to pack fast-dry hiking pants, waterproof clothing, hiking boots, hiking sandals, and midge face nets and repellent. 
Great Glen Way tips
Wearing layers is key, as the weather is unpredictable.
A proper raincoat (the more comfortable the better) is necessary, as it could rain anytime – even in the summer months.
Keep those pesky midges away with a bottle of repellent and midge face nets.
Wild camping is allowed in Scotland, but some areas require a permit, which only sets you back £3 per tent.
If you prefer more comfortable sleeping accommodations and travelling lighter, hostels, guest houses, and B&Bs are on hand along the way.
Waterproof sacks are necessary to keep your clothes and valuables dry, even in the summertime.
It's an incredibly safe trail, so solo trekking is possible.
Seasonality and Climbing Requirements
The Scottish Highlands routes
West Highland Way. Distance: 154 km, average duration: 6-8 days
Great Glen Way. Distance: 126 km, average duration: 5-6 days
Southern Upland Way. Distance: 341 km, average duration: 10-20 days
Great Trossachs Path. Distance: 48 km, average duration: 1-3 days
Three Lochs Way. Distance: 55 km, average duration: 3-4 days
Cowal Way. Distance: 92 km, average duration: 3-5 days 
The Great Glen Canoe Trail. Distance: 96 km, average duration: 3-5 days 
Scottish Highlands tours & reviews
A TRAVEL MAGAZINE BY TOURRADAR