About
Exit Festival is where you need to be from July 7-10. Each year music lovers and festival goers from around the globe join together to celebrate the magic of music in the brilliant and enchanting Petrovaradin Fortress in Novi Sad, Serbia. The festival has won numerous awards over the years and was named as the Best Summer Music Festival in Europe for 2016. The venue is considered to be one of the premiere festival venues not only in Europe, but the entire world. There is something here for everyone, as the festival showcases an incredibly diverse range of music genres, artists and performances from every corner of the planet.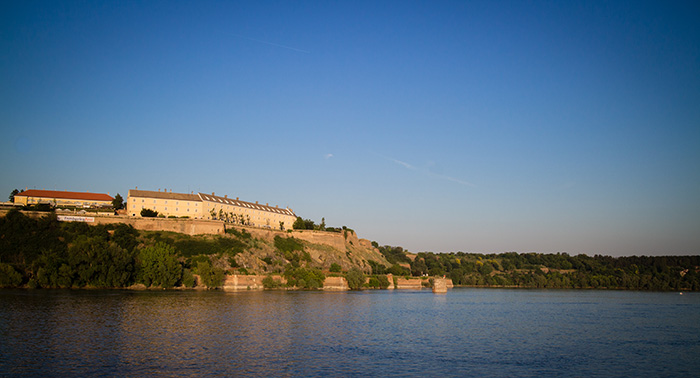 The festival's origins are unique as it was founded by a student movement in 2000 which fought for democracy and peace in Serbia and the greater Balkans. The festival is run as a non-profit and continues its social mission with a focus on helping the youth of the Balkans. Exit promotes several social campaigns, charities and ecological and cultural organizations. The festival aims to make the Balkans a symbol of progress, change and unity after a decade of war, by serving as a platform for creative industries across the Balkan region.
Since its 2000 inception, over 2.7 million people from over 60 countries have attended the Exit. The festival showcases a wide array of musical acts from across the world on 20+ stages. The Main Stage located in the heart of the fortress features the hottest acts with a capacity of 35,000. The Dance Arena hosts some of the most influential DJs in the music scene. This is the place to be for all of the electronic-music-dance lovers out there. Here you can dance until dawn with 25,000 others! The Explosive Stage hosts the more '"explosive" genres including punk, metal, and hardcore.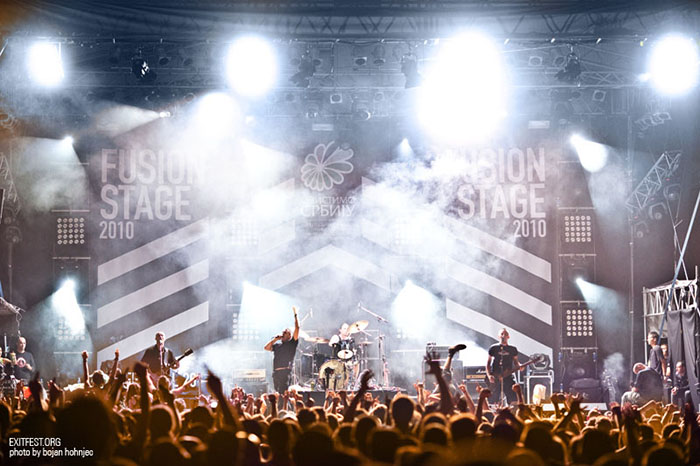 The 2016 festival is embracing an "Exit Magic" theme, promoting the emotions of love and freedom that music elicits—powerful emotions that can change the world and make it a better place. The 2016 lineup has confirmed exceptional acts including Ellie Goulding, Bastille and Wiz Khalifa with many more to be announced soon! Check out their lineup for up-to-date details.
What are you waiting for? Fulfill your musical aspirations by taking part in one of the world's top music festivals of all time. You'll have something to rave about to all of your friends for years to come.
Useful Information
How to Get There
By Plane - Novi Sad does not have its own airport. The closest airport is the Nikola Tesla Airport in Serbia's capital Belgrade which is roughly 80 kilometers southeast. You can also fly through airports in Budapest, Timisoara, Romania and Dubrovnik. These flights may be cheaper but will inevitably increase your travel time to the venue. The festival has provided a useful list of flight options to and from these airports with suggested airlines to book through.
By Shuttle - Exit organizes shuttle services from nine surrounding airports to Novi Sad. Prices start at €10. Travel time from Belgrade is 1.5 hours and 5 hours from Budapest. Book your shuttle ticket early to guarantee your seat! Private transfers can also be booked which can pick you up from a location of your choice. This is a good option for large groups.
By Train - Daily trains run to Novi Sad from both Belgrade and Budapest. Time between Belgrade and Novi Sad is 1.5 hours and 6.5 hours from Budapest.
By Bus - Buses run every 15 minutes during peak hours between Belgrade and Novi Sad with nearly 100 trips per day.
By Car - You can take the E-75 highway from either Belgrade or Budapest to Novi Sad which is located only 5km from the highway. Note that highway toll fares apply.
If you stay outside of the festival's fortress walls, you can get around town and to the festival by foot, taxi or bus. Novi Sad has an excellent bus service which starts running at 5 am and taxis are typically widely available. Taxis are inexpensive by Western standards and a cross-city trip costs only €2. Note that there have been reports of unaffiliated taxis using tampered meters. If you ride via taxi, travel with care.
Where to Stay
Exit wasn't named the best European Summer Festival just for the music and venue. The event goes above and beyond in every aspect to make your festival adventure perfect. Exit has a dedicated Exit Trip website with detailed information to serve all your accommodation needs. Each accommodation option provides user reviews and information on distance to the city center, festival, public transport and the beach.
Hostels - Hostels are a great option for the budget conscious festival attendee, starting at only €15 per night.
Exit Hotels - If you want to upgrade to a hotel, there are several options within the Exit vicinity in Novi Sad.
Camping - Camp Exit Novi Sad on the Danube's beautiful Štrand Brach beach is a popular option for those who want to keep the party going throughout the night with all of their new Exit pals. Even the locals prefer to stay here—attracted by the camp site's upbeat and magical vibe! The camping grounds are equipped with all your camping needs including a camp gear shop, phone and camera charging stations, hot water showers, and a diverse selection of food. Make sure to pack all your favourite beach gear too and take advantage of its prime location on the beach! They say the music never sleeps here, so if you are looking for a good night's rest, this may not be the best option for you.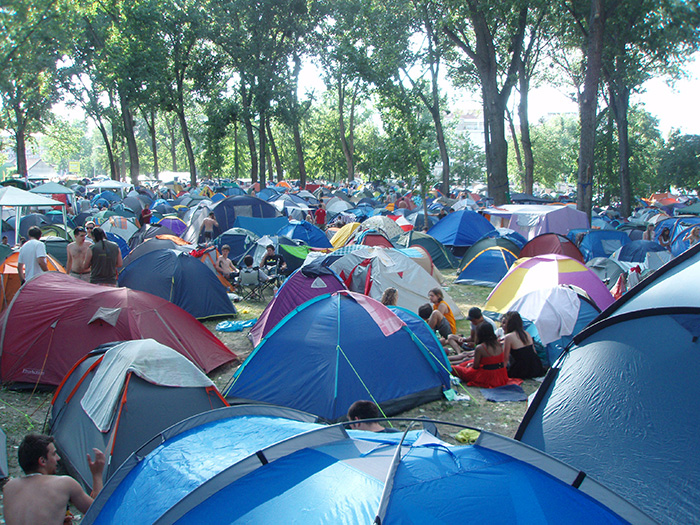 Tickets
A general Festival Pass costs €121 and a VIP Gold Festival Pass costs €275. Passes include entrance for all four days. Note that tickets can also be purchased in conjunction with Exit's sister festival Sea Dance Festival which takes place four days later from July 14-17. For more detailed ticket information, click here
Photos courtesy of Stefan M., Exit Festival, Eddy Berthier and Lasse Christensen.