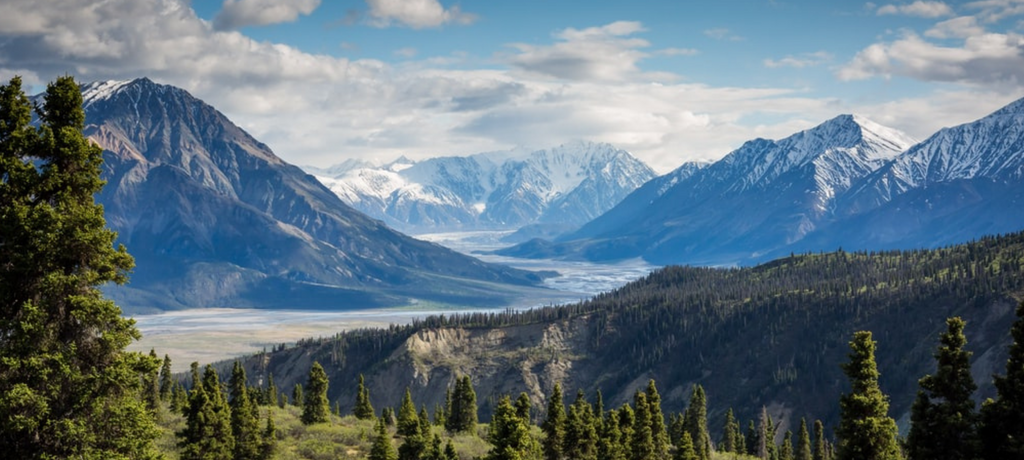 Travel Insurance
The only thing you should have to worry about during your tour is having a good time. Cover your trip through TourRadar Travel Protection and enjoy travel insurance that is suited to your needs. 
TourRadar proudly partners with Cover Genius
Our travel insurance from our award-winning partner, Cover Genius, means you and your travel companions can book a tour on TourRadar with complete peace of mind knowing that you're covered in case your trip doesn't go according to plan. Travel insurance may provide coverage for illness due to COVID-19 should you be diagnosed after booking and prevented from travel at the time of your departure.
Here are just a few things that you may be eligible for with TourRadar's Travel Protection policy:
 
Trip Cancellations

Rest easy knowing you're covered for trip cancellations due to illness or injury including eligible COVID-19-related travel cancellations.

Trip Interruptions

Get reimbursed for unused travel if your trip is shortened due to injury or illness sustained by your or your travel companion.

Baggage Lost or Theft

Did your items get stolen, lost or damaged? Not to worry, your travel insurance policy may be able to cover you for that.

Medical and Dental

Get reimbursed for medical and dental treatment due to injury or illness sustained by you or your travel companion.

COVID-19 Alert

Coverage may be provided for illness due to COVID-19 should be you be diagnosed after booking and prevented from travel at the time of your departure.

Delays

Receive compensation for costs associated with trip delays, and if your bags are taking a little longer than usual to arrive.
 
Why we chose Cover Genius
Tailored Policy

Cover Genius has taken the legwork out of comparing policy documents. You will get the best policy for your trip presented to you at checkout, with no confusing options.

Comprehensive coverage including COVID-19 circumstances

Coverage varies depending on your country of residence, but one thing is certain: Cover Genius offers a broad list of insurable events. Make sure you read the Policy Disclosure Statement available at checkout for the details and check out our FAQs in the meantime.

Instant claims handling

Claims are paid instantly, replacing lengthy and cumbersome systems of traditional insurers.
Your travel insurance questions, answered
Do I need travel insurance?

In short - yes! Travel insurance is mandatory for most of the tours on TourRadar and is required to be purchased before you commence your tour. It can also cover you for medical emergencies, stolen luggage and with current COVID-19 restrictions changing all over the world, it's a good idea to have a safety net in case your plans change.

Why is travel insurance important?

Aside from covering you for medical expenses on your trip, stolen personal items and trip cancellations, travel insurance is there for you to reduce financial stress in case something unforeseen pops up and changes your holiday plans. Some things can be quite costly, so ensuring you have the appropriate coverage for your trip can be a life-saver!

Are there age limits for travel insurance?

Most travel insurance providers do have an age limit set in place, so it's best to double-check with your insurance provider to see if you're eligible. In general, there are many insurance companies around the world, so you're sure to find one that has the appropriate age range and policy for you.

How do I make a claim?

It depends on your travel insurance provider. It's a good idea to familiarise yourself with the Product Disclosure Statement (PDS) of your policy to ensure you understand all inclusions, exclusions, and limitations before you leave for your trip. Make a note of their 24hr emergency phone number, as well as how to make a claim in case the unforeseen happens.
About TourRadar Travel Protection
How do I purchase TourRadar Travel Protection?

TourRadar Travel Protection policies are available on the booking page for all of our tours. Simply select your preferred departure date and proceed to the booking page where you can view and customise the insurance policies for your tour.

Who is backing TourRadar Travel Protection?

XCover, owned and managed by Cover Genius, delivers peace of mind insurance with its stress-free claims process and quick claim payment into any currency globally, with policies backed by some of the world's largest insurance companies including Lloyds, Munich Re, Collinson, and Generali. 
Your Policy
How do I access a policy that I purchased via TourRadar?

You can view your policy wording for your TourRadar Travel Protection at any time. To do that, check your emails from our partner XCover.com, or log in to your XCover Account using the email address that you used when you booked on TourRadar.

Can I make a change to my TourRadar Travel Protection?

You can edit your travel dates or personal details simply by logging in to your XCover Account with the email that you used when you booked.
Claims and Medical Emergencies
How do I make a claim?

To make a claim, head on over to the XCover website and select "Make a Claim". If you're not already logged into your account, you'll be prompted to do so. Once you're logged in, fill out the online claim form to submit your claim. You should receive an email confirmation and further instructions from XCover (or their third-party claims partners) within a few days.

I have a medical emergency. Who do I contact?

If your coverage includes medical emergency assistance, please contact XCover Assist or, for US residents, your assigned emergency medical service provider. Please note that contact numbers vary by country of residence so you'll need to log in to your XCover Account and view your policy wording to find the contact details relevant to you.

My travel booking was cancelled. What do I do?

If your tour has been cancelled, you'll be given a voucher to book future travel with TourRadar. You may also be able to receive a refund for your Travel Protection policy, depending on country-specific restrictions. To find out if you're eligible for a Travel Protection refund and/or to apply your protection to a rebooked tour, please reach out to our TourRadar Travel Experts.