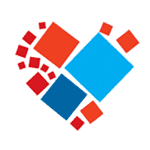 Number of tours

25
Age Range

1-90
Number of reviews

36
Rating

4.3

/5
Response rate

96%
Response time

within 2 days
Giulio

Written on July 22nd, 2021

I have booked a brand new boat on the upper level, 2 days before embarking I have received an e-mail saying that my boat was changed to an old one and instead o…

Read more

Superior Adriatic Cruise M/S PARADIS from Split to Split (A110)

Written on October 20th, 2019

The boat and weather was perfect

Kompas d.o.o commented on this review

Thank you so much! We are truly happy you enjoyed your cruise!

Marsha

Budget Adriatic Cruise M/S EDEN from Split to Split (A100)

Written on October 10th, 2019

What a fantastic trip I didn't know what to expect and was truly pleased with the whole experience. Thank You

Kompas d.o.o commented on this review

Thank you, Marsha, for the review and we are very pleased to hear you loved the experience!

Budget Adriatic Cruise M/S EDEN from Split to Split (A100)

Written on October 9th, 2019

The intenerary was great, even though it was changed because of the weather. We would have preferred more shore time in Korčula, but everywhere else was fine. A…

Read more

Kompas d.o.o commented on this review

Thank you for sharing your experience, Graham! We are very pleased to hear you had a great time cruising with us!

Written on September 3rd, 2019

Ideal weather, great crew, picture perfect destinations

Kompas d.o.o commented on this review

Thank you so much, Robin, we are really happy you enjoyed our cruise.

Grand Balkan Tour - Zagreb to Dubrovnik (A107)

Written on August 12th, 2019

Lana seemed to hit exactly the right tone, moving things along without ever being overbearing. I would say she was extraordinarily good. Vito, the driver, maneu…

Read more

Kompas d.o.o commented on this review

Thank you so much for your feedback, we are really glad that you enjoyed the tour!

Croatian Delight - from Zagreb to Dubrovnik (A102)

Written on August 12th, 2019

Good tour with lots of bus time. Group needs " Whisperers in order to hear local guides.

Kompas d.o.o commented on this review

Thank you for your feedback Mr. Joel!

Written on August 4th, 2019

Loved it!! The only downsides were that you had to pay for drinking water (you got a .5L bottle each day on request but that was it), and there weren't any tea/…

Read more

Kompas d.o.o commented on this review

Thank you for your feedback, Mrs. White!

Written on July 24th, 2019

The ship has not been completed. Many finishes were incomplete or very rough. Renovations and installations were happening around us. Door locks weren't workin…

Read more

Kompas d.o.o commented on this review

Hi Jenny, thank you for your feedback. The ship Bella is brand new, and we are aware there were some difficulties unfortunately during the first sailings, and our operations worked together with the ship crew to fix the issues. We are glad that overall you had a nice experience, and if you ever wish to take another cruise in Croatia, let us know, we will be happy to offer you and your family a discount to compensate the unpleasant things that you experienced, we are very sorry and apologize for the inconvenience.

Written on July 15th, 2019

We are currently on this tour and it is amazing! We booked a triple cabin with our 9 year old, we have plenty of room. The crew has been very sweet ,they go abo…

Read more

Kompas d.o.o commented on this review

Hi Stella, thank you so much for the feedback, we are very pleased you and your family enjoyed the cruise!
WAYS WE ARE KEEPING YOU SAFE WHILE CRUISING WITH US
Our Promise To Our Guests

Your health and safety is our priority and proactive steps have been taken in terms of hygiene, but also our service to ensure you a safe stay on board. During their stay, guets have to adhere to physical distancing measures and maintain a 1.5 meter distance between themselves and the crew.
Cleaning Procedures
Disinfecting surfaces is one key way to minimize the spread of viruses. Atlas ships will increase the frequency of our regular cleaning program and all common areas will be cleaned at least two times per day with the cleaning agents that have been proved to eliminate viruses and bacteria. Handrails, doorknobs, remote controls, light switches, cabin keys, etc. will be disinfected multiple times daily, as well as common toilets on the ship. Special attention will be given to ship salon cleaning, where desks, chairs and other surfaces will be cleaned after every use. Cleaning solutions with at least 70% alcohol, are considered effective in combating coronaviruses. Cabins will be cleaned on a daily basis, meaning all surfaces will be treated with effective sanitizers as mentioned above. Guests will be asked to leave their cabins during cleaning to avoid close contact and respect social distancing policy. Extra blankets and pillows will be removed from the cabin wardrobes and will be provided on request. Guests can refuse the daily cleaning practice if they wish so.
Social Distancing
Atlas ships are small cruise ships, meaning that our groups are not bigger than 40 people. This is very important to highlight because we work with small groups and we are able to accommodate all social distancing requirements. Furniture in public areas (salon) will be arranged to allow more space for distancing. More information will be available with your Cruise Manager on board. All ships have very spacious sundecks allowing the sun beds and chairs to be easily placed at 1,5 m distance as recommended. Sun chairs will be marked with cabin numbers and guests will be kindly asked to use the chair marked with their cabin number only. Atlas superior ships with jacuzzi will have a limited number of people using it at a time – maximum two people if they are couple or family members, as there is no evidence that a swimming pool or jacuzzi would put anyone in danger to get the COVID-19 virus, as long as social distancing and hygiene is observed.
Crew
All crew members will be informed and trained on the new procedures and will be advised to keep the highest hygiene standards and social distancing in guests interaction. They will be advised to wear masks and gloves and to use hand sanitizers on a regular basis. Also, every day before starting their shift, they will need to measure their temperature and if they have any respiratory problems they will be instructed to consult their doctor.
Helping our guests
Personal hygiene including frequent hand washing and not touching the face, mouth, nose and eyes, shaking hands and intimate conversations, and keeping social distance is essential to minimizing the spread of the COVID-19 and other viruses. When coughing or sneezing, it's important to cover mouth and nose with elbow or paper handkerchief, which needs to be thrown into the garbage bin immediately afterwards and hands should be washed. The guests should regularly wash their hands with soap and water, or use an alcohol based disinfectant, or other agent which is safe on skin and has virucidal properties according to the manufacturer's instructions. These recommendations are very important and will be repeated to guests frequently. A disinfectant dispenser (the disinfectant has to be alcohol-based in a concentration of no less than 70% or some other agent with virucidal properties which can be used on the skin) has to present at the entrances of each ship, at the salon entrance as well as cabin hallway. Guests will be kindly asked to use the sanitizer every time getting on/off the ship or when entering the salon. Soap, paper towels, and disinfecting wipes will be provided to guests in their cabins for their personal use.
Air condition on the ship
All Atlas ships have air conditioning that can be self-regulated. Salon and common hall areas are also air conditioned. The AC system is maintained annually and filters are cleaned and replaced as needed. Due to the coronavirus situation and the negative image that large AC systems can contribute in the development and spread of the virus through ventilation systems, Atlas will be taking extra measures in cleaning and disinfecting AC units. If guests do not wish to use AC in their cabins, they can easily be turned off. The salon area will be organized in the way that social distancing will be respected and it will be suggested that salon doors and windows are kept open during breakfast and lunch time to increase air circulation. Also suggestion is that guests will be reminded during their stay on the ship to keep in mind to open cabin windows multiple times daily for ventilation (where possible).
Ship service
Breakfast and lunch will be served and no meals will be on a buffet. Depending on the size of the group and ship layout, meals will be served either in two sessions or simultaneously in the salon and on the outside deck. Food will be prepared and served in gloves.
In case of symptoms related to COVID-19 among passengers on board
In case any of guests has temperature higher than 37.2℃ and/or have any respiratory problems they will be instructed to stay in their cabin with the door closed, wearing a mask and contacting the crew by phone. Meals will be delivered to guests cabin and the cabin will not be cleaned by the crew. The ship will sail to the nearest port where the hospital with COVID-19 isolation is organised.
Further instructions
Swim stops will be regulated by the crew and Cruise Manager - in order to respect social distancing policy the number of people using the swim platform at once will be limited as well as people using the sun deck. Crew will keep track of the numbers to prevent crowding. Each time before the ship arrives at the new destination/port, the Cruise Manager will organize the procedure of how the guests will leave the ship to go on shore. If two or more ships are moored next to each other, guests will be asked to respect the following procedures when embarking/disembarking the ship. A crew member will be glad to assist guests and carry their luggage using hand gloves and later they will disinfect their hands. All above instructions will be posted on our web site as well on all our travel documents. Guests are kindly asked to pay attention to these instructions and to prepare for the new regulations before coming on board. Guests are also asked to respect check in and check out time and not to make crowds when entering or leaving the ship. They should always keep in mind the social distancing policy of 1,5 m
Contact our Travel Experts
+1 844 311 8331
24/7 Support
Our team of experienced tour specialists have travelled to hundreds of countries around the globe and have decades of first-hand travel experience to share. Contact us now to have all of your tour-related questions answered!