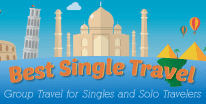 Response rate

100%

Response time

6 h
See all tours
Tour on this Ship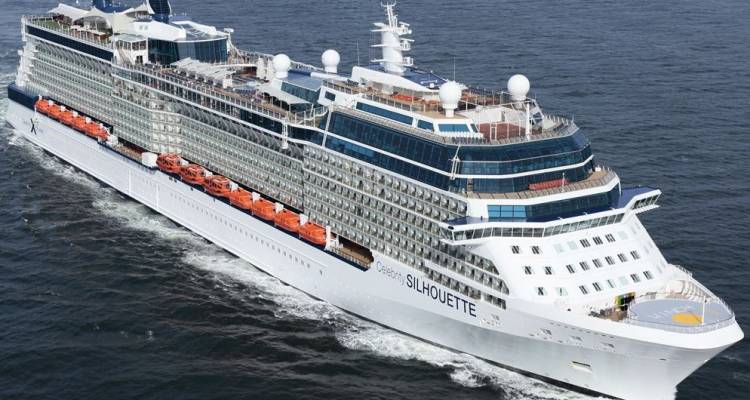 Built

2011 (refurbished in 2015-2020)

Guests

3463
Crew

1000

Length

315 m / 1033 ft
Staterooms

1443

Gross Tonnage

122210 gt
Beam

36 m / 118 ft

Cruising Speed

22 kn / 41 kph / 25 mph
Islands
Ship Overview
The Celebrity Silhouette® is impressive, with chic upgrades to the iconic Lawn Club we've provided more space to relax, and socialize in the fresh sea air, plus the Lawn Club Grill offers an interactive outdoor grilling experience. After a day of adventure unwind in your own cabana-styled haven at The Alcoves. Inside, embark on a culinary adventure at Qsine® where food and wine are ordered from an iPad® menu. 85% of the ship's luxurious staterooms are enhanced by sweeping veranda views. We've created an extraordinary vacation experience. Again.
And in January 2020, Celebrity Silhouette® will be reimagined as part of The Celebrity RevolutionSM, our $500-million fleetwide modernization introducing newly added suites, redesigned accommodations, luxuriously upgraded culinary and spa experiences, and so much more.
Silhouette Theatre (1,115-seat show lounge for grand musical and show productions; hosts daily trivia games, bingo, classes, movies)
Silhouette Atrium "Grand Foyer" (3-deck open floor area with live music entertainment); Boulevard Shops (seven Atrium duty-free shops and boutiques); Galleria Boutiques (ten duty free shops); Sun & Sea Shop; The Lawn Club Shop
Passport Bar (Atrium Lobby Bar with live entertainment)
The Entertainment Court (live performances, dance parties)
Quasar Disco & Nightclub
Celebrity Central (200-seat show lounge for movies, musical performances, comedy shows; also hosts classes and games)
Michael's Club (piano bar); Martini Bar; Crush Bar (with 12-seat table filled with ice cubes in the middle); Galleria Tastings (food and wine tastings, fashion shows, art auctions); Molecular Bar; Ensemble Lounge
Photo Gallery & Shop
Silhouette Fortunes Casino
Celebrity iLounge (24-hour Internet computers room; sells Apple computers; classes available)
Team Earth (eco-awareness club; ex-Hideaway adults only retreat)
Game On (Card Room)
Relaxation Lounge
Sky Observation Lounge & Nightclub
Cafe Al Bacio & Gelateria (54-seat a la carte specialty coffee, patisserie, ice cream; with the Gelateria - Italian Gelato ice cream bar)
Cellar Masters (24-hour Wine Bar; features an Enomatic wine tasting system; provides Sommelier consultations in the evenings)
Art Gallery; Library; The Art Studio (art and craft classes, demonstrations including cooking lessons; partnership with "ArtCenter South Florida")
Acupuncture at Sea; Elmis Shop (Spa products); Aquaspa & Fitness complex with Persian Garden (Thermal Suite - rain shower, steam room, sauna, heated loungers), Therapy and Treatment Rooms, Hair & Beauty Salon, Solarium (adults area) and Aquaspa Cafe (spa bar)
Fitness Center (with separate Aerobics area)
Solarium Pool area (with adults-only Thalassotherapy Pool and seawater lap pool; 2 Whirlpools)
Pool Bar; Sports Pool;
Family Pool;
Wet Zone (kids & teens water play area)
Sunset Bar (alfresco bar, selling fine cigars)
Patio on the Lawn (relaxation area); The Lawn Club (real green grass relaxation area); The Alcoves (private cabanas for rental)
Kids clubs by age (Fun Factory 3-11 yo, Shipmates 3-5 yo, Cadets 6-8 yo, Ensigns 9-11 yo, with supervised age-appropriate activities, like arts-crafts, themed parties, games, movies, toys, interactive games, scavenger hunts)
X-Club (teen-only disco and lounge area); Video Games Arcade
Tennis Tables, Shuffleboard; Power Walking/Jogging Track; Multi-sports outdoor court; 3-hole Mini Golf putting, Lawn Bowling, Bocce, Croquet; Sun Deck area
Staterooms / Suites
Penthouse Suite (PS) (1290 ft²)
Royal Suite (RS) (590 ft²)
Celebrity Suite (CS) (395 ft²)
Sky Suite (S1, S2) (300 ft²)
Aqua Class Stateroom (A1, A2) (195 ft²)
Concierge Class Stateroom (195 ft²)
Family Stateroom Ocean View; with Veranda (FV)
Deluxe Stateroom Ocean View; with Veranda (1A)
Deluxe Stateroom Ocean View; with Veranda (1B)
Deluxe Stateroom Ocean View; with Veranda (1C)
Deluxe Stateroom Ocean View; with Veranda (2A)
Deluxe Stateroom Ocean View; with Veranda (2B)
Deluxe Stateroom Ocean View; with Veranda
Stateroom Ocean View (07) (175 ft²)
Stateroom Ocean View (08) (175 ft²)
Inside Stateroom (9) (185 ft²)
Inside Stateroom (10) (185 ft²)
Inside Stateroom (11) (185 ft²)
Inside Stateroom (12) (185 ft²)
Sunset Stateroom with Veranda (SV) (194 ft²)
Reflection Suite (RF) (1625 ft²)
Signature Suite (SG) (430 ft²)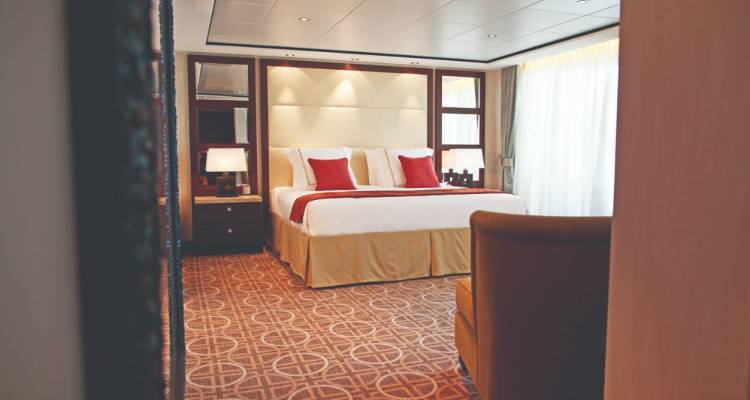 Features
Ensuite Bathroom
Radio
Television
In-room phone
Double bed
Twin beds
Bathrobe
In-room safe
Hair dryer
Luxury bed linen
Toiletries
Turndown Service
Dressing area
Mini-fridge
Balcony
Maid service
Butler
Room service
Priority boarding
Deck Plans

Deck 16 - Solstice

Deck 15 - Lawn

Deck 14 - Lido

Deck 12 - Resort

Deck 11 - Penthouse

Deck 10 - Sky

Deck 9 - Panorama

Deck 8 - Vista

Deck 7 - Sunrise

Deck 6 - Continental

Deck 5 - Entertainment

Deck 4 - Promenade

Deck 3 - Plaza


Categories
Dining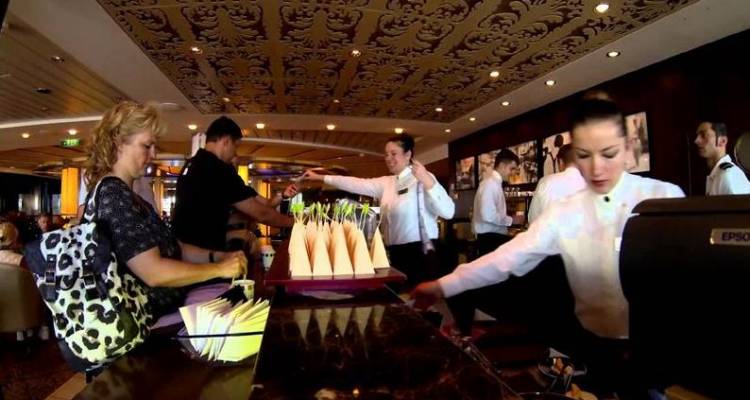 The Grand Cuvee Restaurant is ship's main dining room, located aft on decks 3 and 4, featuring dazzling chandeliers and a dramatic 2-storey high glass wine tower. Celebrity Select Dining is available between 6 p.m. and 9:30 p.m. in 30 minute increments on a first come first serve basis, giving passengers the flexibility to dine when and with whom they want - subject to availability. Reservations can be made online up to 4 days prior to sailing or onboard with the maître d'. Travelers have the option to turn up when they prefer but may have to wait. The dinner menu features up to 29 selections, comprising Appetisers, Salads, Soups, Entrées and Desserts. The left hand side of the menu remains the same while the right hand side is changed nightly.
Murano (76-seats specialty restaurant, reservations only; with French cuisine, Five Senses tasting menu, Champagne High Tea Time; with Demonstration Kitchen for live cooking shows; also features the Wine Cellar annex)
Grand Cuvee Restaurant (1,428-seat aft Dining Room, with open seating Breakfast 8:00-9:30 a.m., Lunch 12:00-1:30 p.m., Afternoon Tea 4:00-5:00 p.m., and two fixed Dinner seatings - at 6:00 and 8:30 p.m., or "My Time Dining")
Bistro on Five (68-seat creperie all-you-can-eat restaurant; offers lunch and dinner with table-side service)
Qsine (72-seat dinner only specialty restaurant, reservations recommended, open 6:00 - 10:00 p.m.)
Blu (130-seat AquaClass passengers only restaurant, reservations required; also serves Suite guests upon availability)
AquaSpa Cafe (36-seat complimentary Solarium and Spa bar, self-service; offers healthy food choices for Breakfast, Lunch and Dinner)
Oceanview Cafe & Bar (781-seat indoor/outdoor self service buffet restaurant, complimentary; open between 6:30 a.m. - 1:00 a.m. for Breakfast, Lunch and Dinner, with a variety of food stations)
Tuscan Grille (130-seat specialty seafood/steakhouse restaurant; reservations-only)
The Lawn Club Grill (78-seat reservations only specialty restaurant)
Mast Bar (alfresco burger bar, poolside; offers complimentary lunch)
The Porch (48-seat casual dining fast food bar)
Celebrity Silhouette Tour