Your health is our priority
Got an upcoming tour booked on TourRadar?  Here's what you need to know about getting credit for future travel  & cancellation policies.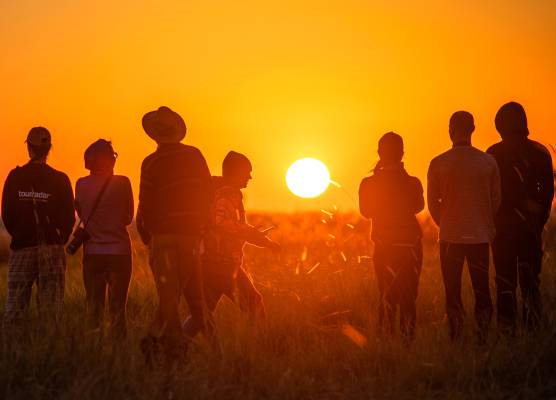 Don't cancel: Why you should postpone your trip
Postponing your trip might be the kindest thing you can do right now. Don't cancel. If you postpone instead, you support the people that rely on tourism for their livelihoods. Not just your booking agents, but the locals who take you on life-enriching experiences of their country and show you places you wouldn't find on your own. 
We know you were looking forward to your amazing trip. You spent months reading up on the destinations and scoured Instagram and Pinterest for days. You were ready to go. And then Covid-19 happened. We understand and share your disappointment, and we promise we're here for you now, and when this passes.
If you postpone, many of our tour operators offer
Credit for Future Tours
. We'll convert your booking to credit for a future trip. Consider it a way to lock in your upcoming trip while supporting the people waiting for you on the other side of this situation. 
It's easy for you to request credit, just go to your
TourRadar booking page
. If you need assistance, our travel experts are happy to help, as always.
Frequently Asked Questions
What options do I have to modify my booking?

YOU HAVE 2 OPTIONS:

Credit for Future Tours (free): You keep your money as a credit to apply to a future tour with the same tour operator. Available for select operators. We'll email you if you're eligible. Or you can see your options on your booking page via 'Modify Booking.'

OR

Cancellation (fees may apply): You can cancel your tour. Note that full refunds are not available for all tours & fees may apply. Cancellations must be done in writing on your booking page via 'Modify Booking.' 

 

Can the tour operator make changes to my tour?

THERE ARE TWO POSSIBILITIES

Re-routing: The tour operator may re-route the itinerary to make sure that travellers are safe and that the tour still runs smoothly. The tour operator will be in touch with any changes they may need to make.

Suspension: The tour operator has the right to suspend your upcoming departure if they have any safety concerns. If they do suspend the tour for any reason, you can expect the tour operator to be in touch with your alternative options.

How do I find out if the amount I paid for my tour can be turned into credit?

If your tour is eligible, we'll contact you directly online via your booking conversation page. We're actively working with our tour operators to make this option available for more customers. We're also currently experiencing high call volumes. If you have additional questions about whether or not your tour is eligible for Credfi for Future Tours, please contact us via your booking conversation page. The easiest way to access this page is via the link in your booking confirmation email.

How do I cancel my tour?

Contact us online via your booking conversation page. We can't process cancellations on the phone. The easiest way to access this page is via the link in your booking confirmation email. Please note that depending on the date of your tour, fees may apply and the tour operator's cancellation policy and TourRadar cancellation policy applies. Many (but not all) tour operators are also offering flexible options to convert your previously booked tour to credit you can use on future tours. 

Should I change my travel plans if I've booked a tour?

Some tour companies have suspended their immediate departures to affected areas. Tour operators are currently monitoring the situation closely, and they're in the process of notifying affected passengers. 

Should I avoid booking flights right now?

Many airlines are offering flexible booking options for future flights that allow you to change your reservation. Check with individual airlines for details.

What is the TourRadar cancellation policy?

Our standard cancellation policy is in our Terms & Conditions, but all tours on TourRadar are run by a tour operator, in other words, the company running the tour. Each tour operator has an individual cancellation policy. In response to COVID-19, many are currently changing their standard policies to be more flexible, enabling you to keep the money you paid so far and convert it to credit. You can use your credit for future tours run by the same tour operator you booked with.

Is my tour still going ahead as planned?

If your tour is cancelled by the tour operator for any reason, we'll send you an email. You can also check for messages at any time on your booking page.

If I convert to Credit for Future Tours before my final payment is due, what do I get credit for?

If you've only made an initial payment (due when you book the tour), but you have not made the final payment yet, you'll get credit for the initial payment. You won't be charged the final payment.

If I'm paying in instalments and I convert to Credit for Future Tours, am I charged future instalments?

If you opted to pay in instalments, you'll get credit for the instalment payments you have made up until now. You won't be charged any future instalment payments. 

If I want to book a tour now, do you offer any extra flexibility?

We offer additional flexibility on selected tours.  If your plans change, book a new date or tour with the same tour operator. Check out our Peace of Mind program for more details. 
Customers are happy with us
Search current travel restrictions worldwide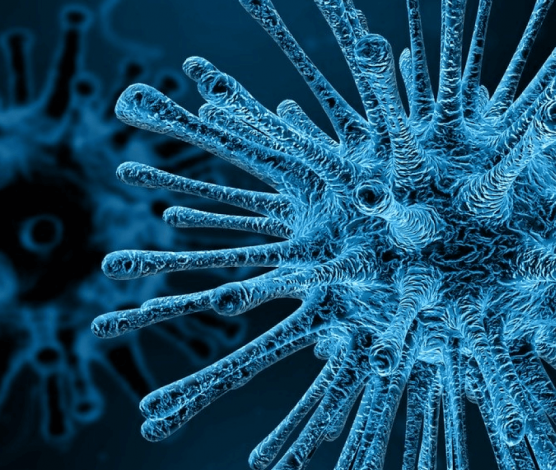 Where can I find more info about coronavirus (COVID-19)?
For the most current information about coronavirus (COVID-19), go to
How did coronavirus (COVID-19) start?
In December 2019, China and the World Health Organization (WHO) identified the presence of a new virus that stemmed from several confirmed pneumonia cases occurring in the Chinese city of Wuhan in the province of Hubei. It was given the temporary name of 2019-nCoV, or COVID-19. On March 11, 2020, the
World Health Organization
 (WHO) declared COVID-19 a pandemic.