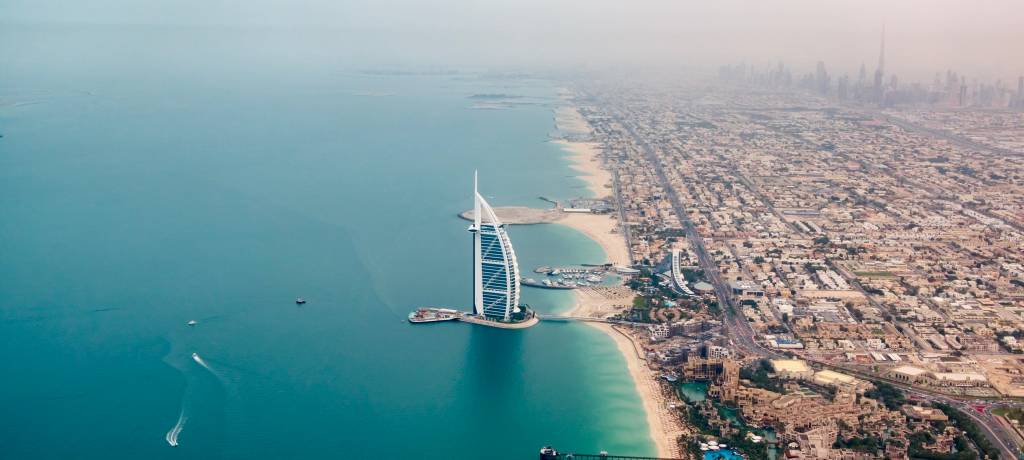 Visit Dubai to expand your horizons
Dubai is synonymous with towering skyscrapers and luxury hotels, but there's so much more to this progressive powerhouse than its futuristic facades. This jaw-dropping city serves as a reminder that anything is possible — and that's why it's the perfect place to travel if you want to embrace your adventurous spirit, step outside your comfort zone, and do something you've never done before.
See all Dubai tours
Reasons to visit Dubai
The world is truly your oyster in Dubai; you can head to the top of the world's tallest building, explore grand mosques, kick back at the beach, shop 'til you drop, or head into the desert for a dose of adrenaline-fueled adventures. The sky's the limit when it comes to epic and unforgettable experiences.
Accessibility and safety

Not only is Dubai the second safest city in the world, but it also has one of the most liberal, forward-thinking attitudes in the Middle East — which makes it a great destination for adventurers of all types (solo female travellers included!).

Diversity

Dubai is one of the most international cities in the world. Cultures from across the globe coexist in a peaceful, harmonious way, and the city's vibrant diversity is reflected in everything from its architecture to its cuisine and arts scene.

Spirit of the city

If there's one slogan that perfectly describes Dubai, it's: the sky's the limit. From underwater hotels to palm-shaped islands, even the most audacious ideas come to life here — and that "anything is possible" mentality will leave you feeling inspired.
Experience Dubai on tour
If you want to go beyond the gleaming skyscrapers and do more than simply scratch the surface of Dubai, the best way to experience this sprawling desert city is on tour.
Four-day Dubai tour

This four-day tour is the perfect introduction to Dubai; you'll explore the city's fascinating cultural heritage and iconic attractions — including the astonishing Burj Khalifa — and then head into the desert for a 4X4 safari.

Learn more

Four-day city & desert tour

See the best of Dubai and spend a night sleeping under the stars in the desert on this four-day tour. Highlights of this trip include a guided sightseeing tour of the city's top sights and experiencing an authentic Bedouin camp.

Learn more