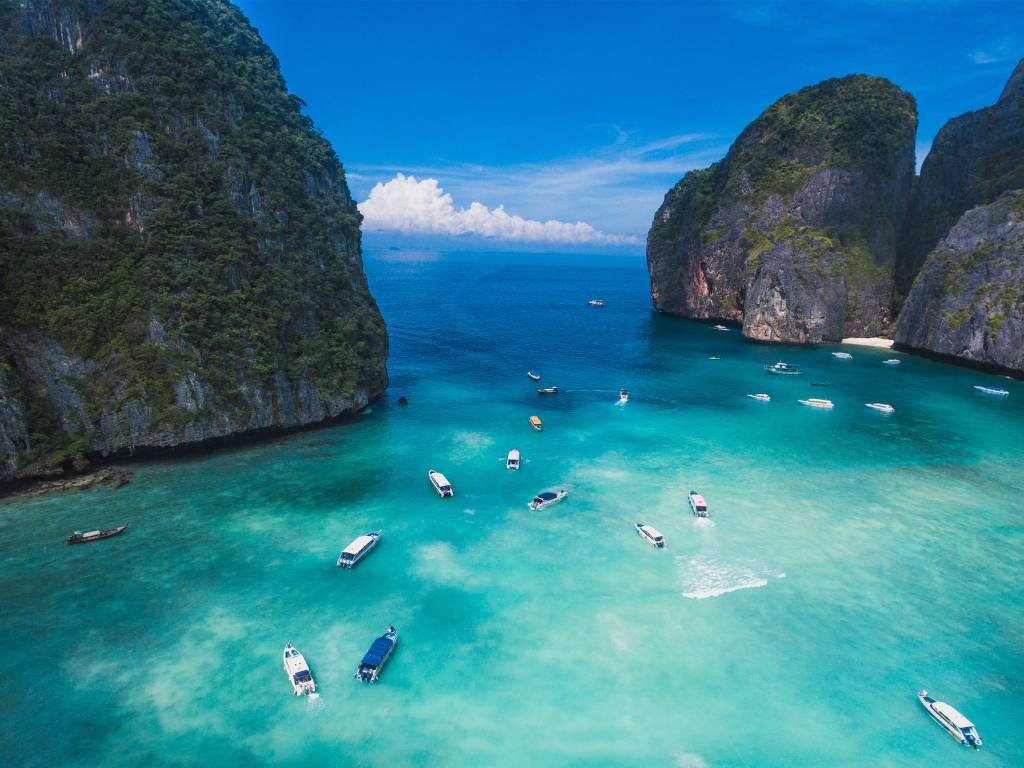 Go Touring and Discover Thailand
There's something special about Thailand, and its unique magic begs to be experienced first hand. Its inviting, friendly atmosphere will have you mesmerized within moments. Your first pad thai (not from your local takeaway shop) will please your taste buds, and your first tuk-tuk ride may frighten you – but it's all part of the grand adventure that is Thailand.
The Basics
Capital City

Bangkok is the capital and most populous city of the Kingdom of Thailand.

Currency

Thailand uses the Thai baht. The currency code is THB. It is safe to withdraw money from banks or ATMs while you're there.

Visas

For Australian, Canadian, UK and US citizens may enter Thailand by air without a visa for a visit of up to 30 days. We recommend checking your country's travel advisories in advance of booking a trip.
Touring is...
Travel Companions Provided

One of a tour's greatest strengths is that it comes with a built-in group of friends to travel with. Striking up conversations and forging bonds is easier because you're all sharing in the same experience.

Hassle Free Travel

Booking a tour takes the hassle out of planning since every detail is sorted out before you even arrive. You'll enjoy effortlessly moving from point A to B, without having to worry if you just took a wrong turn.

Budgeting Made Simple

Booking a tour creates a simple budgeting experience. Consult the itinerary inclusions to find out exactly how much the trip will cost. Transportation, accommodation, meals and local experiences are typically included in the price.
Choose a Style That Suits You
For the city slicker

Whether you're exploring the bustling metropolis of Bangkok, strolling the back streets of Chiang Mai, or living it up at a full moon beach party in Phuket, your tour will be welcomed with the warmest of smiles from the fun-loving Thais.

See All City Travel Tours

For the island hopper

Island hopping in Thailand is the true definition of paradise. It's pristine beaches and turquoise seas are perfect for those looking to escape and unwind, or adventure seeking outdoor enthusiasts alike.

See All Island Hopper Tours

For the culture geek

Ready to experience life just like the locals? Then check out Thailand's wide array of culture tours and trek to hill-tribe villages, uncover glittering temples and explore fascinating markets.

See All Culture Tours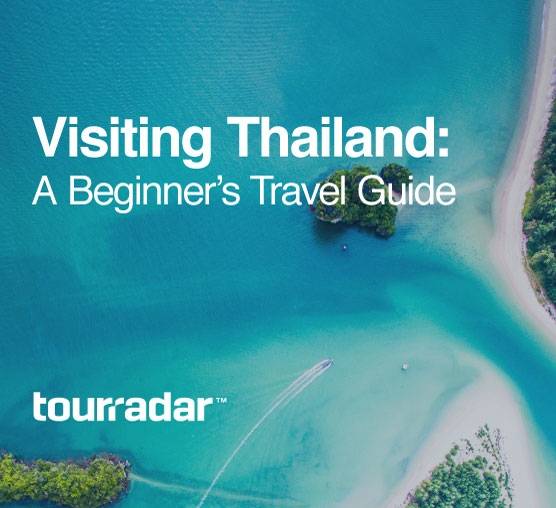 Watch the Beginner's Guide to Thailand
Enjoy this compilation of the very best travel tips and tricks to make your next adventure in Thailand unforgettable. With countless local experiences awaiting you in every corner of the country, the only question is how you'll fall in love, rather than if. After watching, bookmark and share the travel guide with your fellow travel-savvy friends! 
Watch more Thailand videos
Watch more travel videos
FAQs About Thailand
What is the internet access like?

Due to a large number of tourists in Thailand, WiFi is available in many cafes, hostels and hotels for free, but outside urban areas, this is not as common or may suffer from a poor connection.

Is the tap water safe to drink?

Avoid all tap water in Thailand and instead, stick to bottled water or use water purification tablets. As for ice, there are a number of ice factories that use purified water and avoid washing fruit in tap water.

Can I use my credit cards?

Yes, credit cards are widely accepted throughout Thailand. Please check with your bank about any foreign transaction charges.

Is Thailand safe for women to travel solo?

Thailand is an incredibly popular destination for first-time travellers, especially for women, however, the usual travel precautions still need to be adhered to. This includes avoiding walking home at night and to always keep an eye on your belongings.
A TRAVEL MAGAZINE BY TOURRADAR