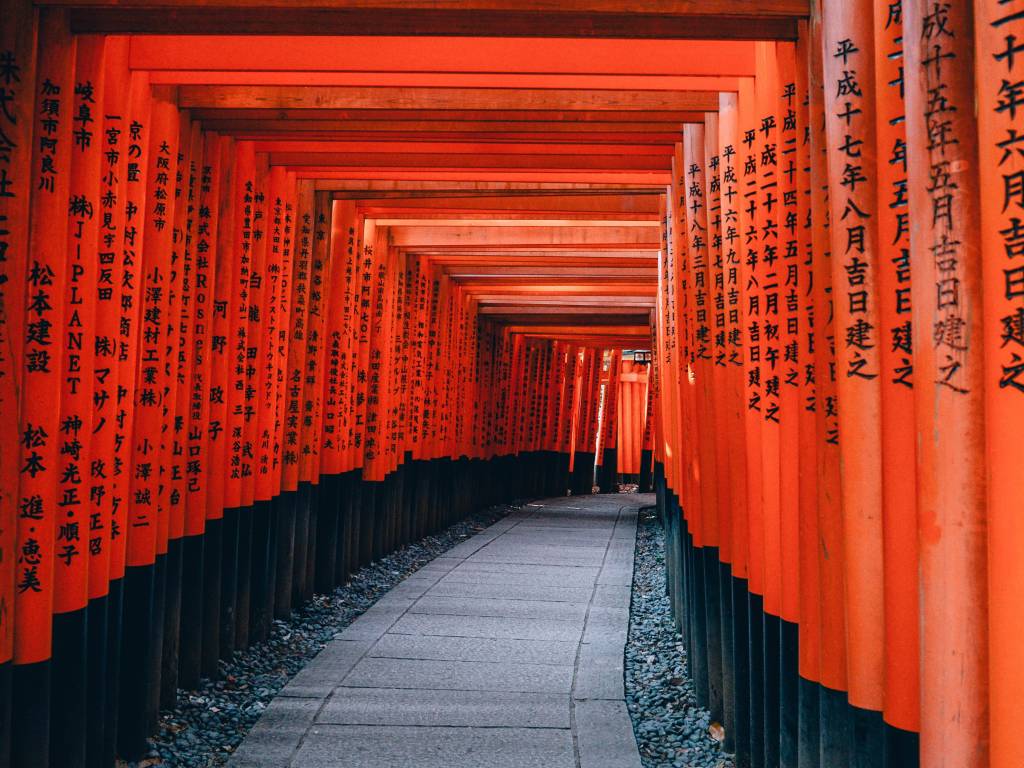 2 Week Japan Itineraries
Are you looking to book a two-week holiday in Japan? Here are the best travel itineraries covering everything from the most popular destinations to off the beaten path experiences. 
 
See all 2 week Japan tours
Our friends on social media rate us
4.4
4.6
Itinerary ideas for a two-week Japan trip
We've picked two of the best itineraries that will take you through Japan's most popular destinations in two weeks. These are perfect for the first-time traveller, covering everything from temples and shrines in Kyoto to delectable street food in Osaka.

ITINERARY 1
 
Tokyo (3 days) - Kick-start your time in Japan's ultra-modern capital in the district of Asakusa, where you can visit the lively Sensoji Temple district. Then, head to Harajuku and explore the impressive Meiji Shrine and Yoyogi Park. 
Takayama (2 days) - Travel to picturesque Takayama and take in the quaint streets of the old town lined with sake breweries and craft shops.
Kyoto (3 days) - With its outstandingly beautiful temples and shrines, scenic streetscapes, and unique cultural heritage, discover exactly why this magical city sits firmly at the top of so many travellers' bucket lists. 
Hiroshima (2 days) - Travel to Hiroshima and opt to visit the Peace Park and Museum to learn more about the tragic history of this city.
Osaka (2 days) - Tour a ramen museum, visit Osaka Castle, or browse Umeda's many shops. Once the sun sets, hit the city's lively streets to experience Osaka's buzzing nightlife.
Discover the full itinerary here: Epic Japan
ITINERARY 2
Kanazawa (1 day) - Located right beside one another, Kenrokuen Garden and Kanazawa Castle are two must-visit sites in this city.
Takayama (1 day) - Explore the beautiful landscape of Takayama, where you'll uncover traces of a feudal past in the city's thatched houses and rice fields.
Hiroshima (2 days) - Once you've learned about the city's heartbreaking history, take a short ferry ride to Miyajima Island. Here, you can view one of the most photographed sights in Japan: the floating Torii Gate.
Kyoto (3 days) - Wander the impressive Nijo Castle and gardens before visiting Kyoto's iconic Kinkaku-ji Golden Pavilion.
Kawaguchiko (1 day) - Spend a day in Kawaguchiko exploring the Five Lakes region on foot.
Discover the full itinerary here: Discover Japan
Compare more travel itineraries for your perfect two weeks in Japan on TourRadar.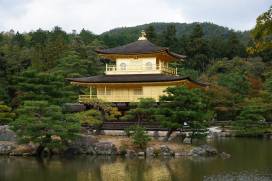 Japan Glossary
Most popular destination

Kyoto

Currency code

JPY

Capital city

Tokyo

Inhabitants

126 million

Safety level

High
Contact our Travel Experts
+1 844 311 8331
24/7 Support
Our team of experienced tour specialists have travelled to hundreds of countries around the globe and have decades of first-hand travel experience to share. Contact us now to have all of your tour-related questions answered!
A TRAVEL MAGAZINE BY TOURRADAR