We're committed
We are a bunch of techy travel experts on a mission to enrich people's lives through touring. With over 17 different nationalities in our team and offices spread across Australia, Europe and North America, we work to deliver the best possible advice and tour booking experience to you. Since 2010, the TourRadar team has been committed to making the complicated world of touring easy to understand, and we're excited to share that with our customers.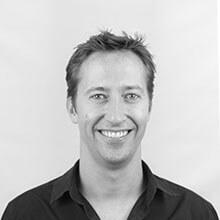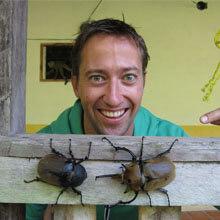 Travis
About me
I love travel for what it has brought to me and the way it has shaped my life. I wouldn't be here today leading an amazing group of people on a mission to change the way people book tours online if it wasn't for the experiences and people I met in my travels. I also wouldn't have met my beautiful wife if I hadn't been in Barcelona all those years ago!
Where have I been ?
Tours I have taken
Paddywagon (Ireland), Haggis (Scotland)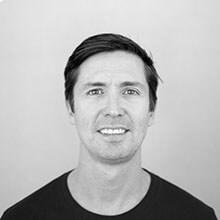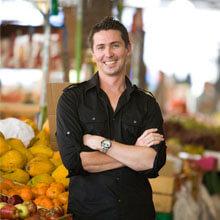 Shawn
aka Shawno
About me
I have found that travel is character building stuff; it naturally opens people's minds to different cultures and the amazing world we all live in; and it creates moments that you will forever be able to look back on and smile!
Where have I been ?
Tours I have taken
Contiki (Europe), Drifters (Africa), PP Travel (Pamps) and Imaginative Traveller (Egypt)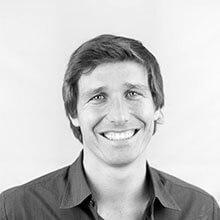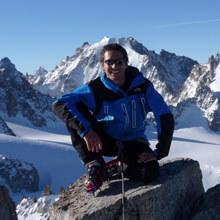 Michael
aka Miki
About me
I've walked through life with a large portion of luck at my side. Born in Switzerland, I was raised in Italy, the United Arab Emirates, Austria and Canada. I started travelling at a very young age. After finishing high school on Vancouver Island I set out to discover Central America and Europe on a 7 month trip. Travelling on a very limited budget at the time, I was always aiming for the small villages and chatting with everyone I met on the road. I started university after this adventure, but needed to get out, so I took a number of breaks to work in Seychelles, Maldives and back in Canada from time to time. I am now happily married, have settled down in Vienna, Austria and am lucky enough to have a healthy and beautiful daughter.
Where have I been ?
Tours I have taken
Windhoeck to Cape Town Acacia Africa in Namibia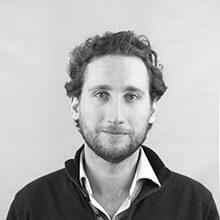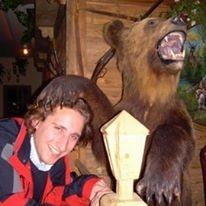 Nicholas
About me
Growing up in Austria, Costa Rica and the US I've learned to love to travel and experience new cultures. By working and living in India and Hungary I was lucky enough to experience a whole new world. Now newly wed, I enjoy travelling around Europe, but am planning trips to South East Asia and South America together with my wife.
Where have I been ?
Tours I have taken
Intrepid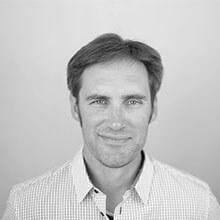 Christian
MD North America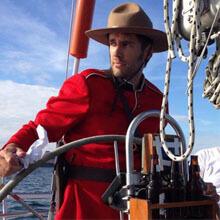 Christian
aka Wolly
About me
For me, travelling begins and ends with sailing. When I was six years old I received my favorite gift, a Playmobil pirate ship. The toy awakened something in me and I began to be drawn to the sea. From there I read all the famous sailing stories and dreamed of travelling the world under sail. When I moved to Toronto I suddenly had access to some of the World's largest lakes and began taking lessons. Since then I have sailed in Thailand, Burma, Croatia and the British Virgin Islands with the grand plan to sail around the world. Last year I purchased my first boat, a 34 ft C&C which is teaching me that there is much more to sailing than pulling on the lines. This Christmas (2015) I will be giving my Playmobil pirate ship to my six year old son who I hope will begin dreaming of sailing and join me on my around the world trip.
Where have I been ?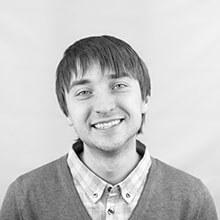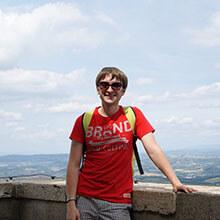 Eugene
About me
If you want a relaxed atmosphere and a square butt, come work at TourRadar :-)
Where have I been ?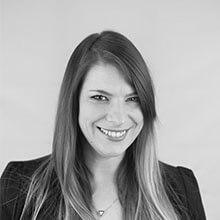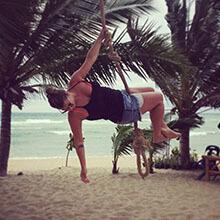 Barbara
aka Babsi, Böller
About me
I always have been dying to explore new cultures and languages whether it is while living in a foreign country or traveling somewhere. My interest in travelling and cultures first caught me during my first internship abroad (Netherlands) with the age of 16. After that it all started. I went for an exchange semester to Denmark where I made lots of friends from all over the world. Those friends led me to my journey to the US, Australia and Singapore. Since that time I have the goal to at least travel once a year to a country I haven't been.
Where have I been ?
Tours I have taken
Topdeck, Free and Easy Travellers, GAdventures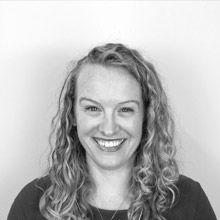 Carly
Head of Sales & Support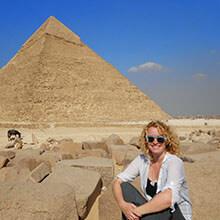 Carly
About me
I'm a travel-addict Aussie who's wanderlust began when I first backpacked my way around Europe as a fresh faced twenty-something. Once the money ran out I knew I had to find a way to keep the adventures rolling, so I became a travel agent for the next 3 years, exploring Australia, South East Asia, USA & Canada. Then, I scored the job of a lifetime as a trip leader for Topdeck Travel, where I was able to lead group tours all around Europe, with the road as my office. Now I live life in the heart of Europe, the city of Vienna, with mini trips to other European hot spots all year round. When I'm not busy here at TourRadar, I love relaxing on a beach, brunch with friends, blogging and surprise travel adventures!
Where have I been ?
Tours I have taken
Topdeck, Intrepid, Cosmos, Busabout and Paddywagon.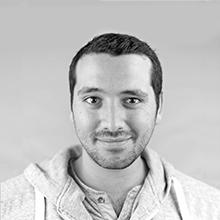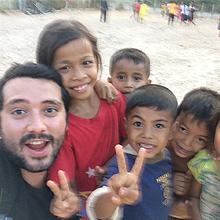 Jesús
aka Coto
About me
Hi! I'm from Cadiz, small town situated in southernmost point of Spain, at only 13km away from Africa. As a harbour city of world importance, Cadiz always was a very open city where adventurous characters (Columbus for example) undertook incredible voyages. Therefore this fact always made me want to travel and explore. During the past years I have focused on travelling and meeting as many people from different places as possible. If I'm abroad riding a bike or holding my camera/pencil/beer, then I'm a happy man. See you out there!
Where have I been ?
Tours I have taken
Topdeck, March on Rome (from London to Rome, crossing France and Switzerland), Angkor Trail (Intrepid)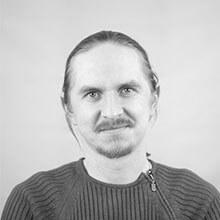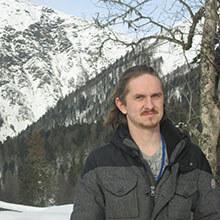 Anton
About me
I'm 30 years old. I was born and live in St.Petersburg, Russia. I really love travel with my family (I have wife and 2 sweet daughters). My favorite type of travel it's travel on car. My biggest trip on car was more than 6000 kilometers and this is not the limit... I know we can more :) My biggest dream it's sit in car and drive from St.Petersburg, Russia to Gibraltar, Spain and back.
Where have I been ?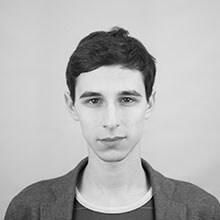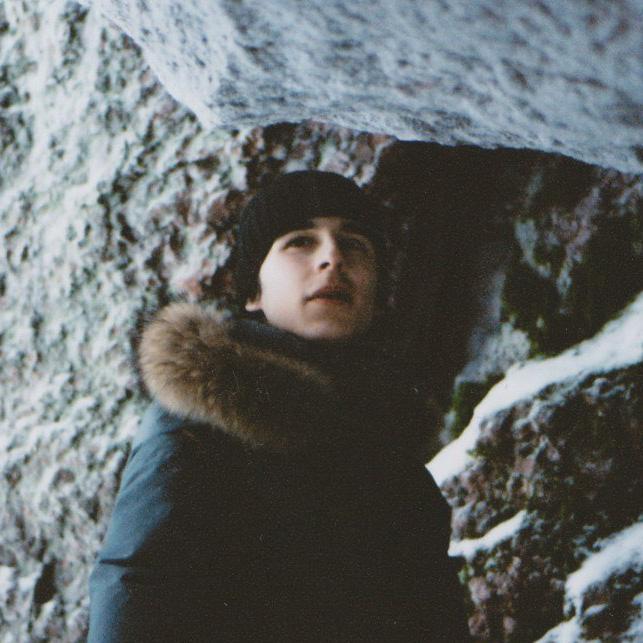 Alexander
aka Alex
About me
I'm a 23-years-old web developer born in Georgia, living in Russia, having Armenian and Greek ancestors. With that kind of mix I turned out to be a person who doesn't believe in political borders or major mentality differences. And though I only started traveling around the world, wherever I go, I feel more and more at home in every place I visit. And every peculiar habit, that I learn from the local people seems strangely familiar, whether it's the Georgian way of saying long and beautiful toasts at the dinner table, or boiling potatoes in the salty ocean water on Tenerife. So it's no wonder, I ended up working at a travel company based in a completely different country. TourRadar team members live all over the world, and it gives me a great pleasure to hear all kinds of accents during our conference calls. While not working on the website, i'm busy taking pictures, watching tons of movies and making a film of my own.
Where have I been ?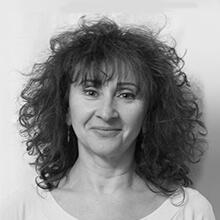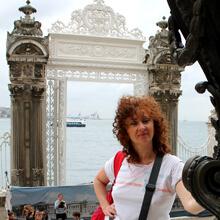 Oksana
Where have I been ?
Tours I have taken
I see the beauty of the world and help travellers around the globe to also see this beauty. That's work at TourRadar.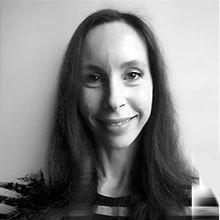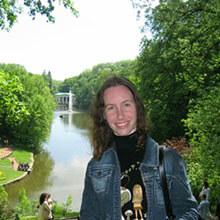 Larisa
Where have I been ?
Tours I have taken
In my mind I travel to numerous countries every day. That makes it really interesting to work here.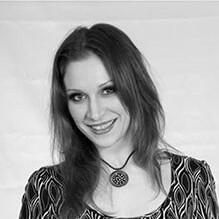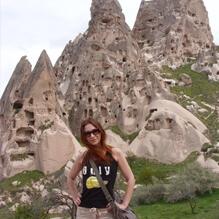 Elena
Where have I been ?
Tours I have taken
It's very interesting work in the most friendly team!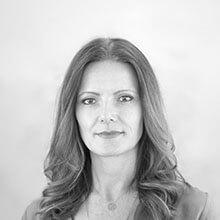 Melissa
Cruise Specialist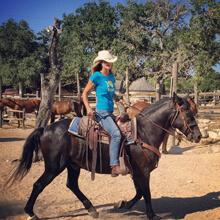 Melissa
aka Fosse
About me
I am a first generation Canadian, who when left home at 23 to "backpack around Europe" discovered my real love of travel. What started out as a 4 month contract working as a Fitness Director on a luxury cruise ship, ended up being a 6 year worldwide journey visiting every corner of the earth. Within a couple of years I switched roles to what I considered at the time the best job on the planet and became "Cruise Consultant". My main responsibility was to sell future cruises to guests who were on their holiday. I was fortunate enough to escort overland tours in Egypt, New Zealand, Cambodia to name a few as well as participate in day tours in countries that stretched out over 6 continents. I left ship life after marrying an Austrian officer (yes the "Love Boat" is real!) to start a family in Canada and since then have moved a few times to follow my husband's career. I spent 2 years living in the Caribbean, 1 year in Washington D.C and now call Vienna home. Two kids haven't slowed me down much, in fact my travel posse has just grown in size. When I'm not giving expert travel advice to "would-be" globetrotters I continue to make myself indispensable to the TourRadar team by bringing home-baked cookies into the office every week.
Where have I been ?
Tours I have taken
G Adventures & Grand American Adventures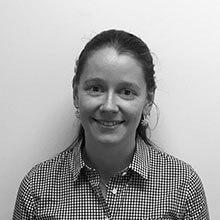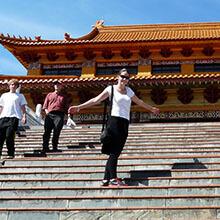 Natalia
About me
I've been interested in visiting new places since I was eight or so - and I have travelled a lot in Slovakia and Hungary with my grandparents, usually making notes about destinations. Not very satisfied with their day-by-day activities, I started to create my own 'itineraries' that made everyone around me a bit sick as I wished to see as much as possible from each country. Later on, I decided to attend an interesting city guide course and become a casual guide in my home city, Bratislava, while studying. After finishing my bachelor degree in languages and visiting couple of the most beautiful European places, I've travelled to Australia where I live now for 3 years.
Where have I been ?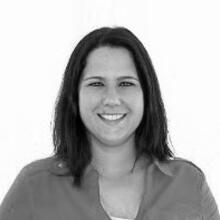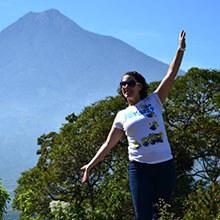 Carla
aka Melga
About me
Travelling with my parents since I was 7, I can say I have the Portuguese Discoveries in my blood and I (only) want to conquer the world! It's easy when you work in Tourism (hotels, airlines, cruises, holiday apartments rental and now group tours) since you finished University and left Portugal to discover the world beyond. My studies and experience allowed me to work anywhere I want and it was working abroad on the cruises that I found love (Yep… "Love Boat" true story). I'm eager to experience new cultures, together with the fact that I love to eat and talk (in that order) it's the perfect recipe for an addicted traveller. Psssttt… don't tell my bosses, but the reason I wanted to work for TourRadar is to have one more excuse to travel! I'll see you all around!
Where have I been ?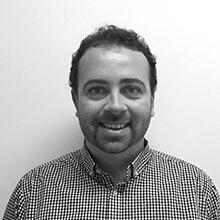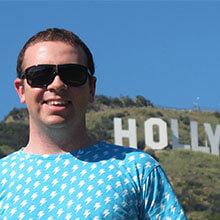 Sebastian
aka Seb
About me
My first time overseas alone was when I was about 10 or 11 years old; my parents allowed me to fly to New Zealand alone to go see my friend who lived over there. It gave me a passion for travel, and seeing the world. To experience new cultures and understand how other people live is something that is very close to my heart. I have worked as a tour manager with Contiki for a couple of years leading groups across Europe, worked as a guide on the Bridgeclimb in Sydney, Australia, and have also lived in London, Austria and Canada. Travelling has helped me become the person I am today, and I love to inspire others who want to find out more about this incredible world of ours. I am a true believer that it is the people that make travel special; the people you travel with, the staff of the companies you travel with, and the others you meet in the places you go; both the locals and other travellers. The world is full of positive, friendly, and helpful people, and if you say hi to them, often they will smile and say hi right back.
Where have I been ?
Tours I have taken
Contiki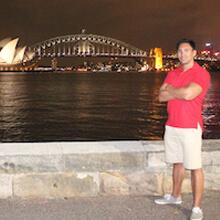 Jonathan
aka Steggles
About me
My life has been a journey since I was around five years old. I was born in Austria, grew up in a multicultural environment and moved from one place to another - from Austria to the Philippines and now in Australia. As a result, I have learned to speak up to 5 languages, but most importantly I have tasted the best and probably also some of the weirdest foods from different countries so far. By the time I completed my master's degree and ended my uni life, my partner and I decided to pack our stuffs in a suitcase, sell everything else we had and move to Australia for good. Luckily, I landed at the right time and at the right place where TourRadar is expanding. So here I am now and I believe the risk was worth it.
Where have I been ?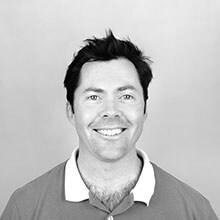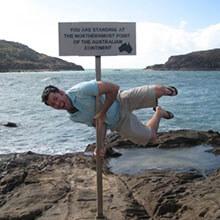 Brendan
aka Bundalls/Wombala
About me
My life is an energetic and enthusiastic adventure fuelled by the fear of missing out on something amazing. Ask my parents. So keen was I to see the World each day, they had to install black-out blinds in my room to try and get me to sleep past 4:30am. (It bought them half an hour, not much more). Some of my earliest childhood memories are of reading an Atlas with my Grandmother ("Nan"), and then 'paddling' her house to visit those far-flung exotic locations. Adventures of the mind, while sometimes stimulating and certainly cheaper, turned out to be no match for the real thing. Bringing the pages of that Atlas to life has been even more enriching than my young self could ever have imagined. The more I travelled and saw, the more I realised that it wasn't just about what I saw, but who I saw it with. The fortune has been mine to create unforgettable experiences with an amazing range of travel buddies. But by far my most loyal companion has been my trusty backpack - this year we celebrated 18 years of embarking on adventures together!
Where have I been ?
Tours I have taken
Dragoman (South America), Moose Travel Network (Canadian Rockies), Eastern Trekker (Transylvania, Romania) and just to show my age with some extinct companies, Tír na nÓg (Ireland) and EuroBus (Europe Hop-on Hop-off company operating mid 90's!)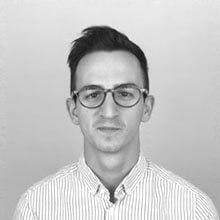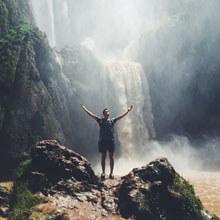 Juan
aka Juanito
About me
¡Hola! I'm a 26-years-old graphic designer who loves his work. A hands-on learner. A passionate UX/UI and branding builder. I was born in a very Spaniard family where travelling wasn't a priority. In my hometown people don't specially dream of seeing the world, and that's why I'm here! I would like to travel more. Lately, I've been thinking about travelling by bike, discover unique places with just the strength of my legs and a handful of clothing. I'm really charmed about the idea of riding non-stop only with the stuff that we really need.
Where have I been ?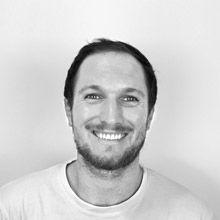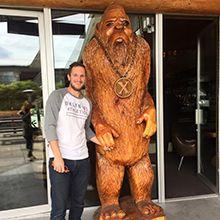 Marc
About me
Born and raised in Austria then packed my bags at the age of 20 and moved to San Diego, CA. There I got my degree in Marketing and worked as a Marketing and Event Coordinator in the Alcoholic Beverage Industry. While living and working in the US I got to travel a lot and meet a lot of fun and inspiring people. When I moved back to Austria in 2015 I got the great opportunity to start here at TourRadar. Besides traveling and exploring different cultures I am trying to stay as active as possible. This can range from sky-diving, triathlons, to surfing or beach volleyball.
Where have I been ?
Tours I have taken
Topdeck (Thailand and Australia), Festivals All Around (Spain)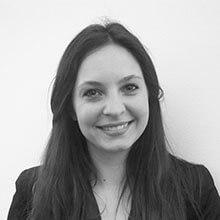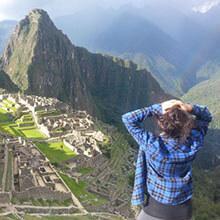 Katie
aka K-Stan
About me
Raised in Canada, it was discovering my own country from coast to coast and hopping on a tour in Europe that made me fall in love with travel. From there, I knew being in this industry and discovering the world was what I was meant to do. When it comes to travelling, I've always looked to push my personal boundaries, learn as much as possible and connect with people from around the world. From skydiving above the wine region of Mendoza, Argentina to surviving the Inca Trek to Machu Picchu and eating as many tapas as possible in Spain, I'm always thinking of my next adventure. When I'm not discovering the world I'm trying to cook the food I ate abroad, blogging and planning my next adventure.
Where have I been ?
Tours I have taken
Contiki (Europe)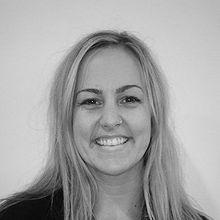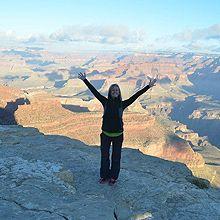 Robin
Where have I been ?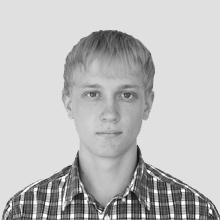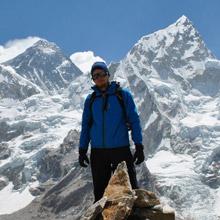 Igor
aka Igor
About me
I love travelling in all of its forms: from lying on the beach with a cocktail in Thailand to trekking and climbing in the Tien-Shan and the Himalayas. My second hobby is programming. TourRadar is the place where my hobbies and work meet together.
Where have I been ?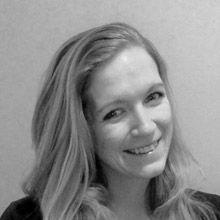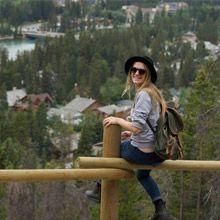 Jillian
Where have I been ?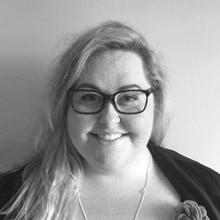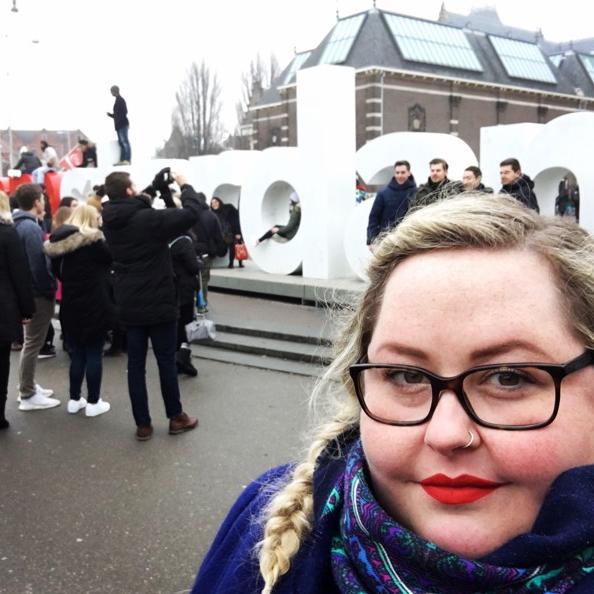 Amy
About me
I've wanted to see the entire world since I can remember, and have always had a keen desire to learn and experience other cultures. My first solo trip was a week after I'd finished high school, where I packed my bags and crossed the globe to spend my summer in the UK. To say that it was character-building is almost an understatement, as it definitely opened my eyes to the world, and made me question everything I thought I knew about life! When I'm not in the office, I'm finding a new festival to go to, busy being the Fairy Squad Mother, and singing at the top of my lungs in the shower (those acoustics are always the best!).
Where have I been ?
Tours I have taken
Paddywagon (Ireland), Topdeck (Europe)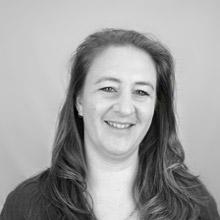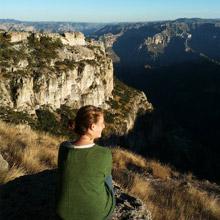 Leona
aka Tigrona
About me
Although I am from Australia, it was probably my Hungarian and Romanian roots which brought me first to Europe in 2005 and I immediately fell in love with being a foreigner. Everything is new when you travel and aside from being an absolute blast, travel for me has always been rewarding more than anything else - from learning new languages to unforgettable landscapes, foods I will crave for the rest of my life (until I return to where I found them!) and people who don't have an idea how much they taught me. Whether we met as travel companions or strangers, my network of friends worldwide is something that still makes me smile everyday. Mexico and Morocco were two major travel highlights for me, plus leading tours for Contiki and then Backroads Touring showed me more little corners of Europe than I ever thought I would see and could never forget. But I am nowhere near done! When's my next trip?!?!
Where have I been ?
Tours I have taken
Contiki Europe, Backroads Spain,Italy and Austria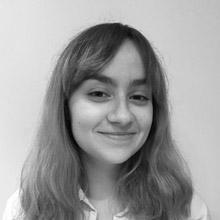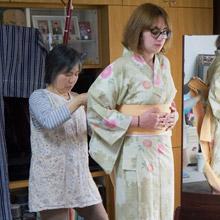 Jackie
About me
Born and raised in Canada, I've always had a deep rooted interested in exploring the world. Don't get me wrong, Toronto is great, but I'm the kind of person who's always looking to change her scenery. My passion for exploration began when my parents took my sister and I to visit Canada's East Coast for the first time. The sea's breeze just awoke something in me that I didn't expect and ever since then I've been squeezing in trips to anywhere and everywhere that peaks my interest. In the meantime I'm eagerly trying to experience everything my home province has to offer - from skydiving to kayaking down the Ottawa River. I'm happy to be a part of the TourRadar team as the Content Specialist because I really do believe that storytelling (in all its forms) is what keeps the travel industry alive. After all, at the end of the day, don't we all just want a good story to tell?
Where have I been ?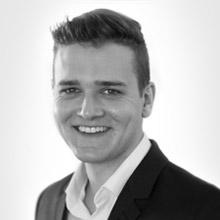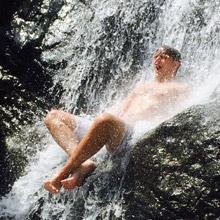 Christian
aka Nunni
About me
Hey! Born in Nairobi, Kenya, and being raised there and in Vienna, Austria, got me started on travelling and exploring new places such as the Masai Mara, Lake Naivasha or the Seychelles. From then on the Dead See and Wadi Rum in Jordan and several travels in Europe such as biking tours in Austria or a hike through the forests of Latvia were checked off my list. Next stop - South America or the north pole - i'm flexible.
Where have I been ?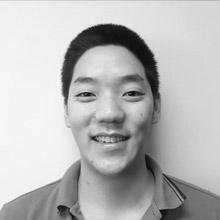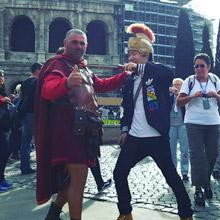 Daniel
aka Baldrick
About me
G'day! I am a Australian born Korean (South!), I have travelled many countries more than visiting other states in Australia. When I was a kid I grew up living around airports which gave me the passion in aviation which motivated me to get my pilots license in single GA aircraft. This also made me want to travel as much as I can interstate and overseas. I can speak Korean through my mothers tongue and Thai as I lived there for 2 years, straight out of high school. It was an amazing experience, an experience I shall call "a peek into what retirement would feel like". This gave me motivation to work hard at anything, furthermore, I hold a bachelors degree in International Business where I learned key economic concepts and finance management. Knowledge is the brain muscle!
Where have I been ?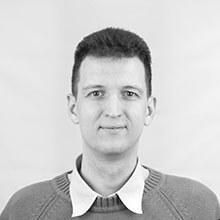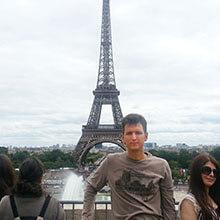 Gergo
aka Gergo
Where have I been ?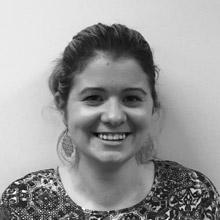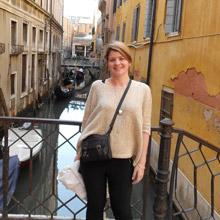 Kelly
About me
Im orginally from the Uk but officially call Australia my home after being here for over 11 years. I have a passion for travel and there is nothing better than visiting somewhere you haven't been before and being amazed by the culture and seeing picture perfect moments right before your eyes. I would recommend travelling to everyone and believe its what help discovers the real you...my first solo trip was to New Zealand when I just turned 18 and I haven't looked back since! I have been lucky enough to travel extensively through Europe and cant wait to hit New York or Cancun next!
Where have I been ?
Tours I have taken
Topdeck, Contiki, Dragoman, APT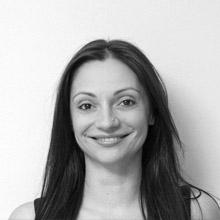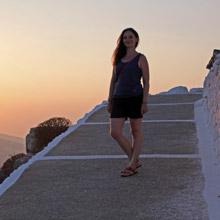 Dora
About me
Born and raised in Greece, I only started travelling outside my beautiful country with 18 and never stopped since - friends call me "Dora the Explorer" for a reason. Exploring the world is the ultimate goal. Connecting with people from all over and learning as much as possible for their everyday way of life is for me as enlightening and inspiring as it can get. The last 2,5 years classy Vienna has been my second home and my wanderlust basis. In my free time, I cook loads of Greek food for my friends, invite them home to exchange crazy travel experiences and fly to Greece as often as possible for the sake of sun, sea, sand and family hugs.
Where have I been ?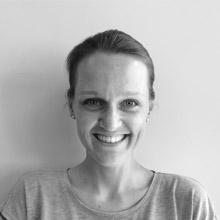 Aleksandra
Customer Support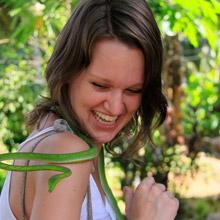 Aleksandra
About me
Hi there, I'm Aleks, I was born in Poland, lived in a couple of other places in Europe, North America and Sri Lanka to finally arrive here, in TourRadar in Canada. Although I like to experiment with different styles of travel, road trips top my list (Hi five, Anton). They give me this amazing sense of freedom and an opportunity to discover my destinations at my own pace, whatever it is at that moment. Travel also allows you to meet and to get to know people, that is why I always look for travel buddies, sometimes already at the destination! When I don't travel, I cook, I read, I smile!
Where have I been ?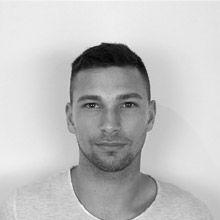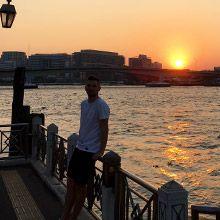 Andre
aka Andre
Where have I been ?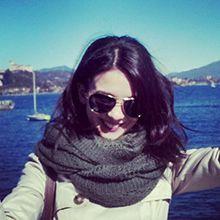 Antonia
Where have I been ?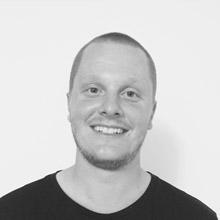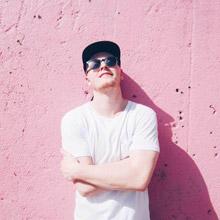 Alex
About me
Travel is in my blood! I've been lucky enough to have been bitten by the travel bug at an early age through trips with my family. I love adventure and new experiences and I am passionate about travel's ability to change perspectives and open minds. My favourite places that I have been are always the ones that are off the beaten track. I'm constantly looking forward to my next adventure!
Where have I been ?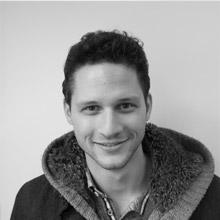 Alexander
Product Manager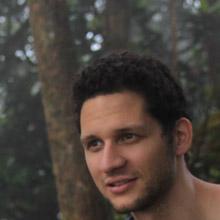 Alexander
aka Alex
Where have I been ?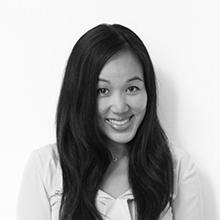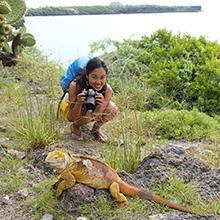 Mai-Anh
About me
I remember very vividly being bitten by the travel bug. I was 12, on a trip with my parents in Thailand, just in awe at how different this place was from home - Canada, yet so incredibly interesting and amazing. Still to this day, what I love most about travel are those impromptu moments that connect you with a place, its people or other travellers, and that teach you things without you even realizing. Watching the moon rise on the horizon in the desert in Morocco, strumming guitars and singing with a local basketball team over instant noodle and beer all night long in Laos - these along with many other experiences have given me new perspectives on life and the roles that we play on our little planet. And having the chance to work with partners to spread the joy of travel to our customers, well, that's chocolate icing on a decadent chocolate cake and a bag of chips!
Where have I been ?
Tours I have taken
G Adventures, Intrepid Travel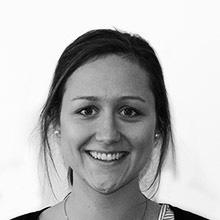 Marie
HR & Administration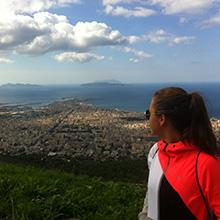 Marie
Where have I been ?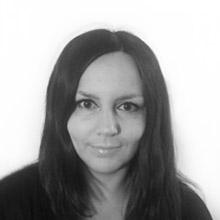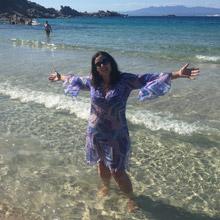 Barbara
About me
I come from a small country that has LOVE in it´s name - Slovenia and one of the things I love the most is travel. Travelling is a vital part of my life and sharing this love for exploring new places is something I love! I have a positive outlook on life, I love interacting and working with people and I also love to learn and constantly expand my horizons. When I am not at TourRadar or on the go, you will also find me leading a group workout class such as Zumba or pilates, writing, dancing in a club or reading a good book. My motto in life is if you think you can or if you think you can´t - either way, you´re right. I choose to think I can :)
Where have I been ?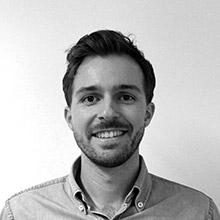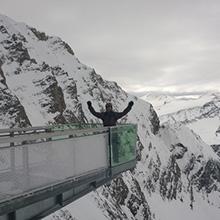 Phillip
aka Phil
About me
I've been interested in travel and experiencing new cultures ever since I can remember however my life of travel really started for me when was lucky enough to take a semester abroad in Rouen, France in 2008 during my undergraduate studies in Minnesota. This experience changed my life and eventually led me to pack my things and move to Austria where I've been now for the past 6 years working and exploring the world as much as my time and budget allows.
Where have I been ?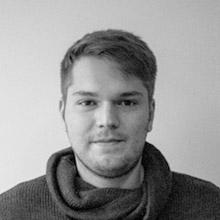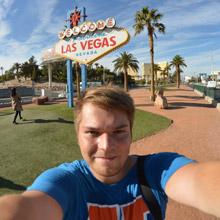 Chris
aka Bordeux
About me
Young and full of passion coffee converter into source code. Fan of all technological innovations, motorcycles and a car brand that simply can not Be More Wicked. If no lack of time, the definition of impossible wouldn't exist for him.
Where have I been ?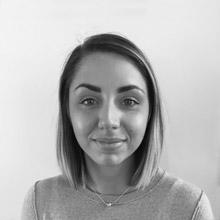 Samantha
Customer Support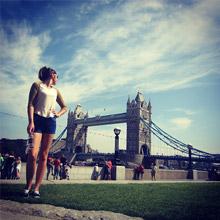 Samantha
About me
Born and raised in Canberra, Australia I am now a proud Toronto transplant. Following the example of my home country, I love to travel and explore our beautiful world! I find geography and history fascinating and I'm always keen to experience the most of different cultures. My travel bug began when I travelled to Thailand with my girlfriends and since then I have road-tripped through the States, wandered around Europe and Australia. This is just the beginning, I have my sights set on South America, Scandinavia, Scotland and Ireland (and just about anywhere else that'll have me :)).
Where have I been ?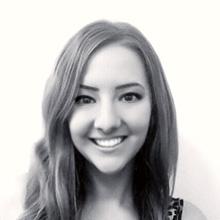 Steffanie
Customer Support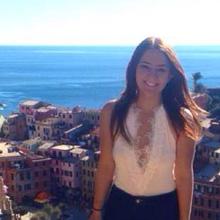 Steffanie
aka Steff
About me
At just 18 I set off to travel Europe and live in the UK for just over 2 years. I have enjoyed 3 European summers where I have travelled for several months at a time and have done lots of travel around Europe in the snowy cold months. An absolute highlight of my years spent abroad was that I was lucky enough to spend my last 3 birthdays in the beautiful Greek Islands. I have travelled to around 20 European countries, many of these I have spent more than a month in total in. I have also enjoyed time in Thailand, Morocco and South Africa. I love working for TourRadar as I am a huge advocate of doing guided tours. I have done around 10 or more multi day tours and have loved all of them for a different reason!
Where have I been ?
Tours I have taken
Contiki, Topdeck, Busabout, Trafalgar, Wildlife Tours Australia, Med Experience, Fanatics, Oh So Croatia!, Italy On a Budget, Together Week Ibiza,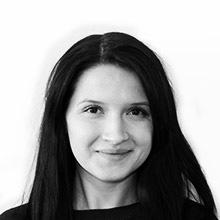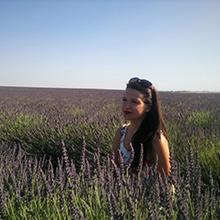 Olena
Where have I been ?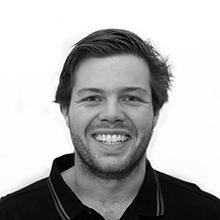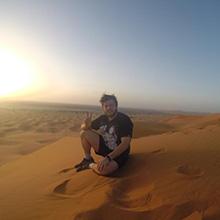 Jarrad
About me
I've always been interested in exploring new places and meeting new people. It started as a child with family trips around Australia where my parents took pride in taking my sister and I to the smallest towns they could find. The international travel didn't really start until I was 20, when I went on a family trip to North America. After graduating from university, I set off on a one way ticket to Europe with the intention of returning home after a few months. 6 months later.......I was still going haha. I eventually returned home after 10 months. That was the real eye-opener and I've since done a bunch of other trips. Currently residing in Vienna, Austria, I'm constantly taking off to new towns. Travel has given me the opportunity to fulfil my curiosity, as well as the opportunity to build lasting friendships. Here's to the next adventure!
Where have I been ?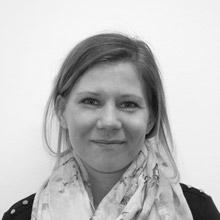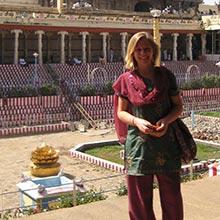 Siobhan
aka Siobhan
About me
My parents always thought when I grew up I would stay close to home as I am very family orientated and I love my creature comforts. Then at 19 I moved across the country, discovered there was a large world outside of my home town and never looked back! Since then I've had the opportunity to see some of the most beautiful places on Earth, meet amazing people from all walks of life and discover new cultures. What I love about travelling is how each journey has helped me to grow, and I hope at least in some way I have had a positive impact on those I have met when I have travelled. I still have a very long list of places I want to visit, and working at TourRadar has meant that list has got longer and longer!
Where have I been ?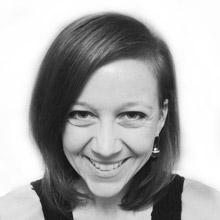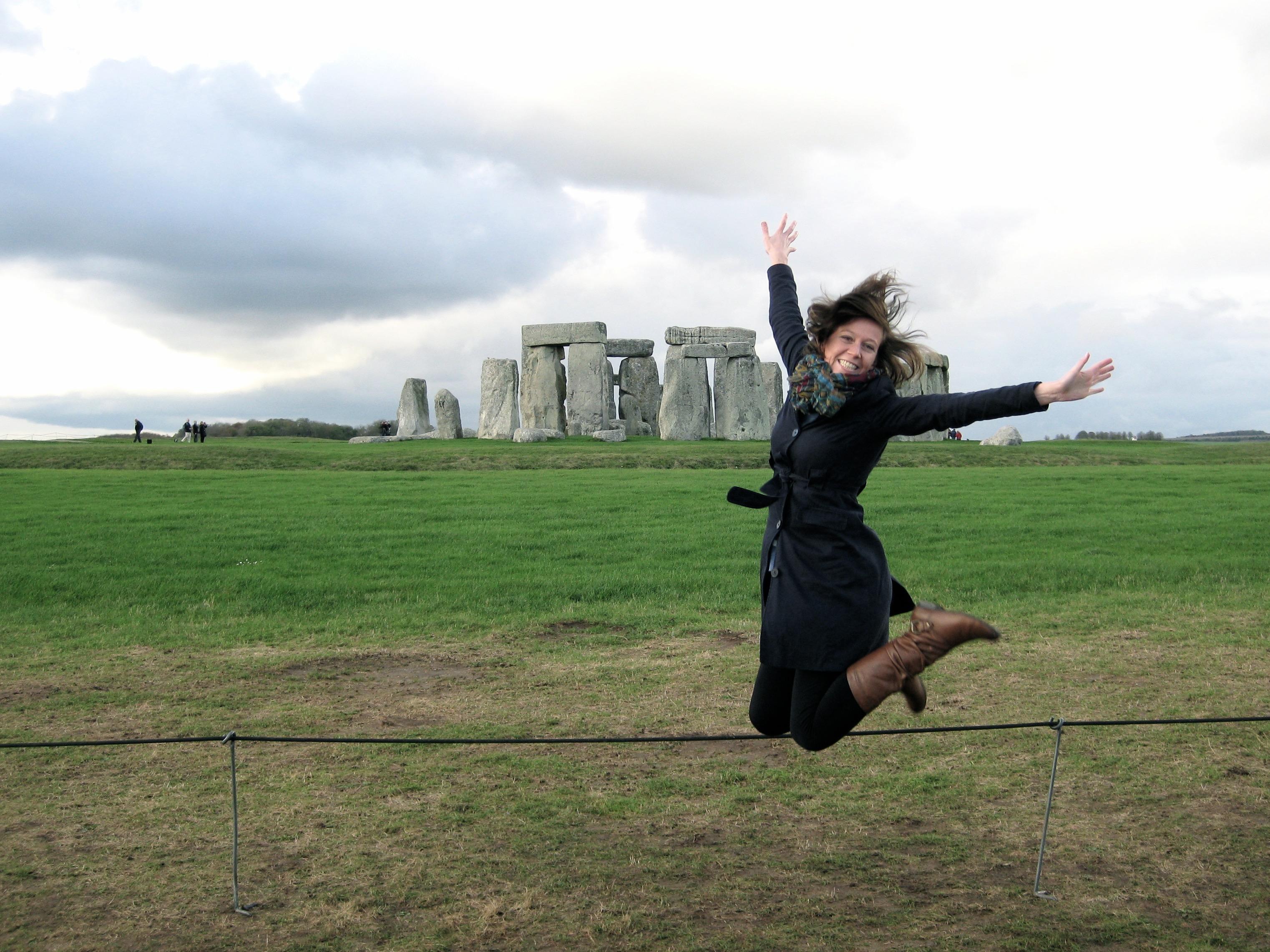 Myrie
About me
It was my first trip to Europe at 16 that really opened my eyes to the amazing world of travel, and I've been hooked ever since! From watching the rise sun over Machu Picchu to learning how to perform a traditional tea ceremony in Japan to kayaking around beautiful Vancouver Island (which I'm lucky enough to call home), travel has transformed and enriched my life. There's always more to explore and discover, and new friends to meet, so...let's go!
Where have I been ?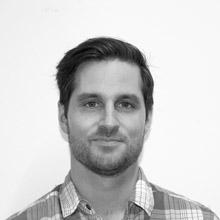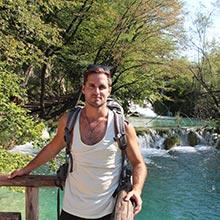 Matthew
aka Matthew
About me
I was born in England and decided to travel to little old New Zealand at the age of 3! Growing up in New Zealand travel is a rite of passage and after various holidays to Australia and the Pacific Islands as a child it wasn't until my university years that I ventured further out to Europe and South Africa. In 2013 I bought a one way ticket to Asia and worked as a Tour Guide in Vietnam where I would meet my future partner. After another one way ticket to Germany I currently find myself living in Vienna, Austria working with colleagues and customers that all share one thing in common; a passion for travel and discovery. I can't wait for my next adventure and chance to be a customer!
Where have I been ?
Tours I have taken
a couple with Vietnam Backpackers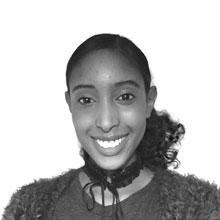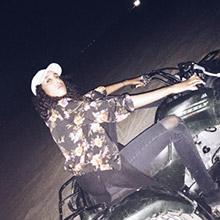 Sama
About me
My love for travelling began at the tender age of 10-days-old when I took my first flight from Djibouti, Djibouti to Nairobi, Kenya. Since then I have been lucky to travel often. From visiting the Pyramids of Giza, to getting lost in Rome, to hiking in Tobermory and more. Travel has taught me how to live and love, and I can't wait to continue exploring!
Where have I been ?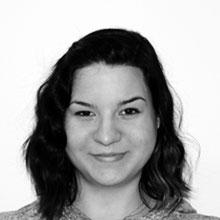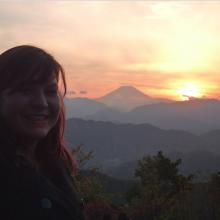 Desirée
aka Desi
Where have I been ?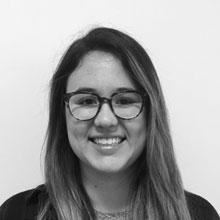 Melissa
About me
I have always had a passion for travel, growing up in Canada while the rest of my family lived abroad allowed me to travel with my parents. This fuelled my interest in discovering and learning more about the world. I ended up studying Sociology in my undergrad to learn more about our world and using every opportunity I was given to travel. Despite my slight aerophobia I still jump on a plane to go abroad and explore the world!
Where have I been ?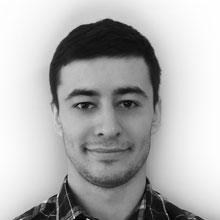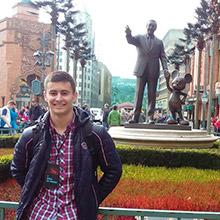 Sergij
aka Sieroga
About me
I am young and full of energy to discover new places. Travels are important part of my life. I feel great when explore new culture and speaking with new people. Love to spend time actively, sitting at home is not my way to live in the world
Where have I been ?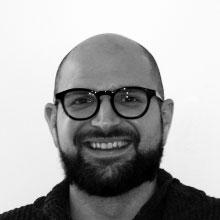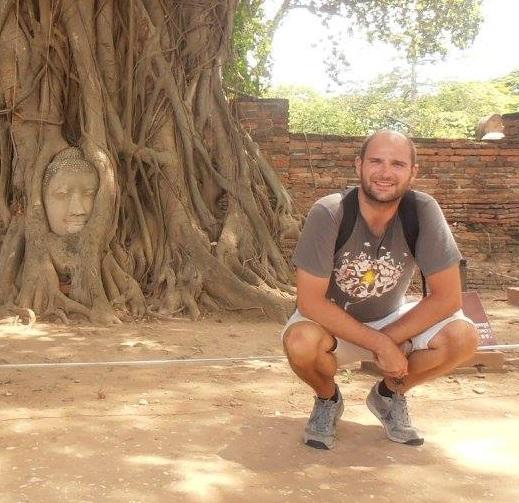 Agostino
About me
Hi to everybody! I'm Agostino and I come from Italy. I Began to travel When I was kid and I've never stopped! Travels really shaped my personality and many of my most beautiful memories are connected to my tours around the world. I love to discover new places, new ways of living and to bring something of them at home with me!
Where have I been ?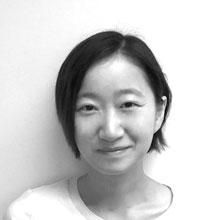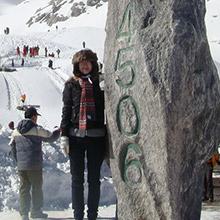 Lin
aka Lin
Where have I been ?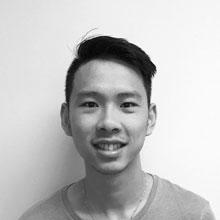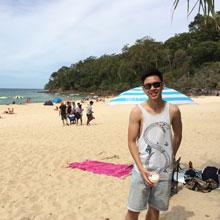 Byron
aka Byron
Where have I been ?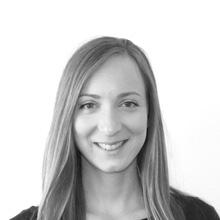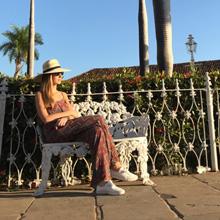 Marijana
Where have I been ?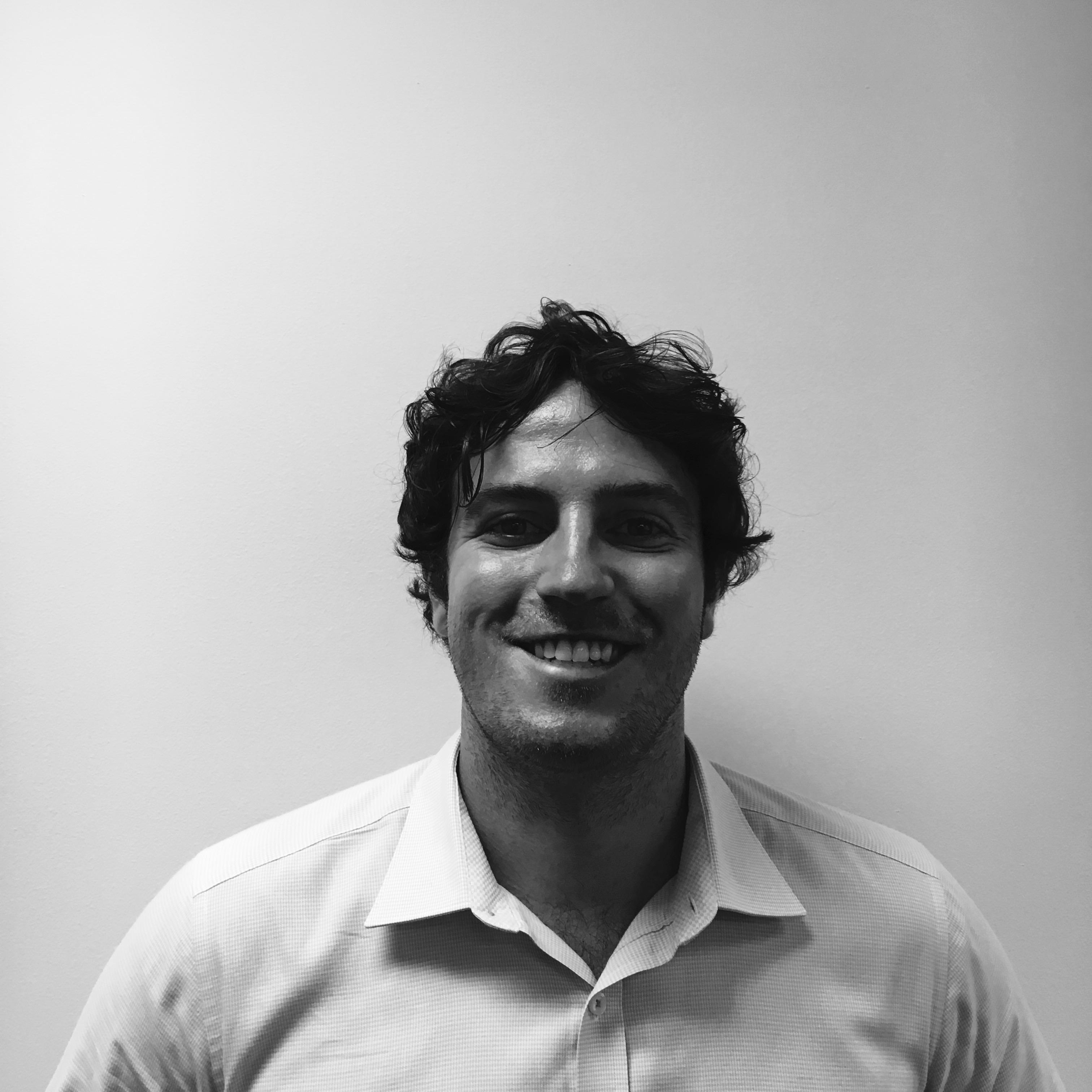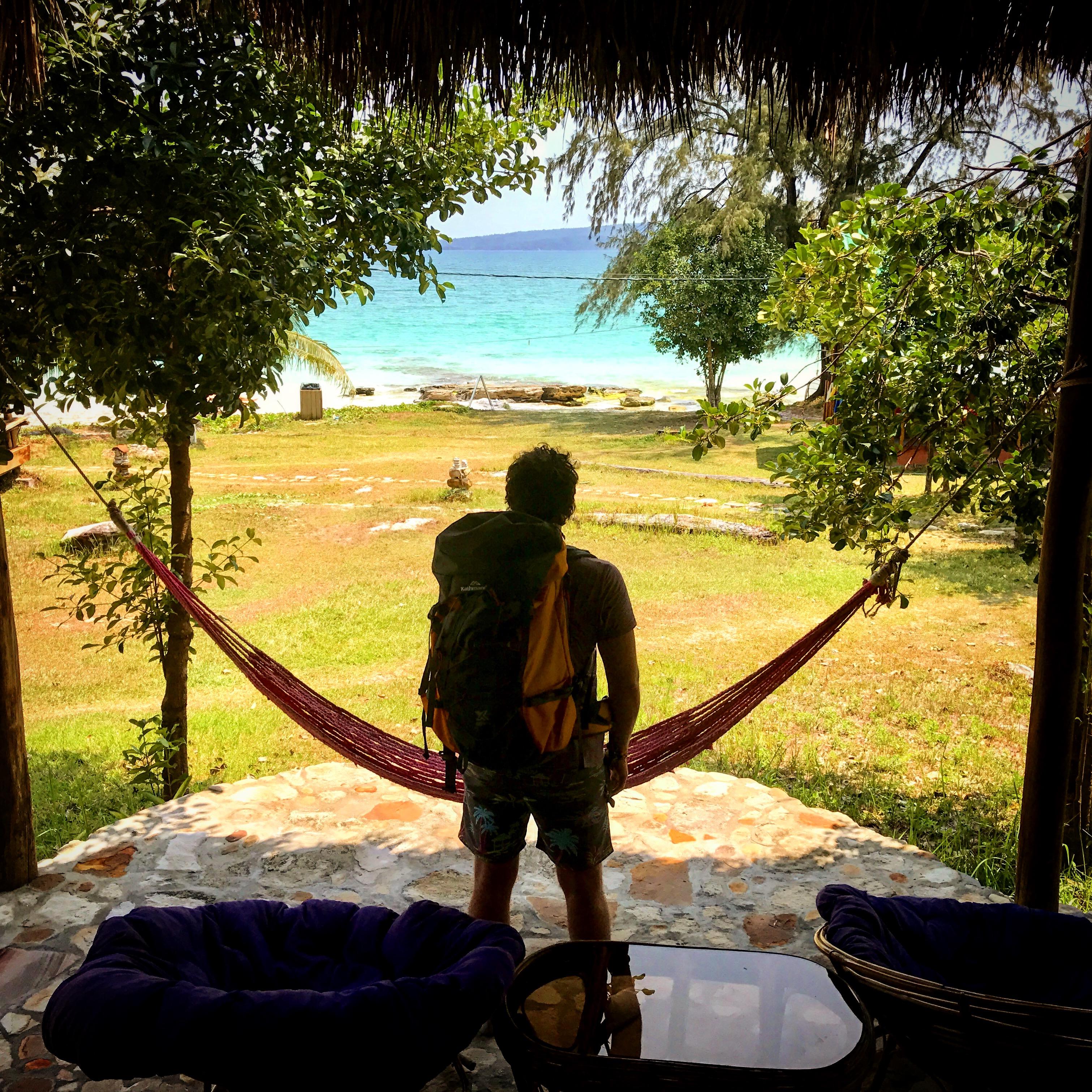 Anthony
aka Kaz
About me
I'm an antipodean living the Viennese dream; a travel-obsessed Aussie who became infected with the travel bug at 18 when I first experienced majestic London, the sunny decadence of Ibiza, and the soothing azure waters of Greece. I have a philosophy that everybody has a country which is perfectly suited to their personality. Sometimes when we're away from "home", we discover a new home we choose for ourselves: one that resonates with us in an indescribable way. For me, that place is Greece. From the countryside of Serres to the cobblestone alleys of Thessaloniki, and the enthralling history of Athens all the way through to Santorini and Rhodes, Greece is where I feel most at home. Some of the best experiences I've had include Machu Picchu, a week in the Amazon jungle trekking alongside jaguars and caimans, putting my body to the test in Patagonia's freezing, amber forests en route to Mount Fitz Roy, hiking the Perito Moreno glacier, exploring the rural regions and desert salt flats of Bolivia with a 4WD, sailing the Galapagos Islands for a week (the first time I maxed out a credit card, but I don't regret a cent), living with families for a month in the Caribbean jewel of Cuba, cycling the fairytale streets of Amsterdam, simply being present in Barcelona and Granada, and seeing Hong Kong for the first time. The memories are endless, and I plan on making a trillion more as I endeavour to live my life to the absolute max, as for me, travel isn't a phase - it's a lifestyle.
Where have I been ?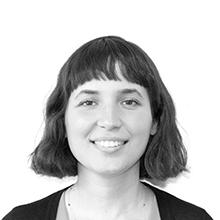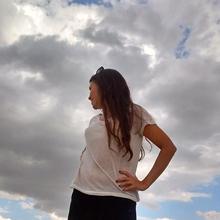 Zeynep
About me
The world is my home even if my biological and cultural origins are in Turkey. I am a travel-addict (so far 5 continents and 31 countries), happy yogi, art and dance lover and an introvert.
Where have I been ?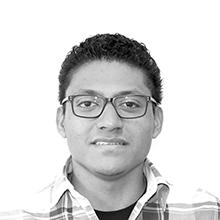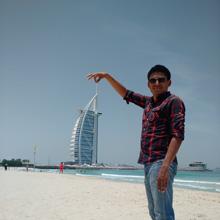 Ulises
aka Uli
About me
25 year old mexican that loves cats, dancing and mint chocolate chip ice cream. I am a reserved guy, sometimes even shy, but when you get to know me, I can (sometimes) be very funny.
Where have I been ?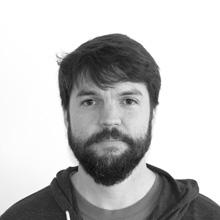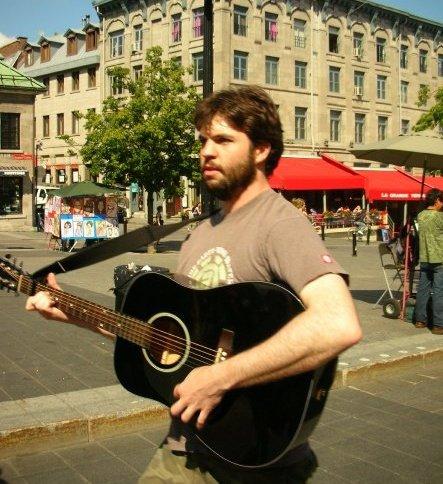 Matthew
aka Matty
About me
Just a simple Canadian Maritime guy, I like to take it easy, Do some drinking and gets the laughs rolling. I play more videos games than I should and I exercise way less than I should. I can seem quiet and cold until I get warmed up / wake up.
Where have I been ?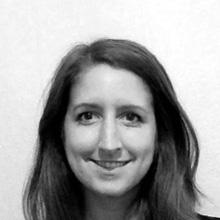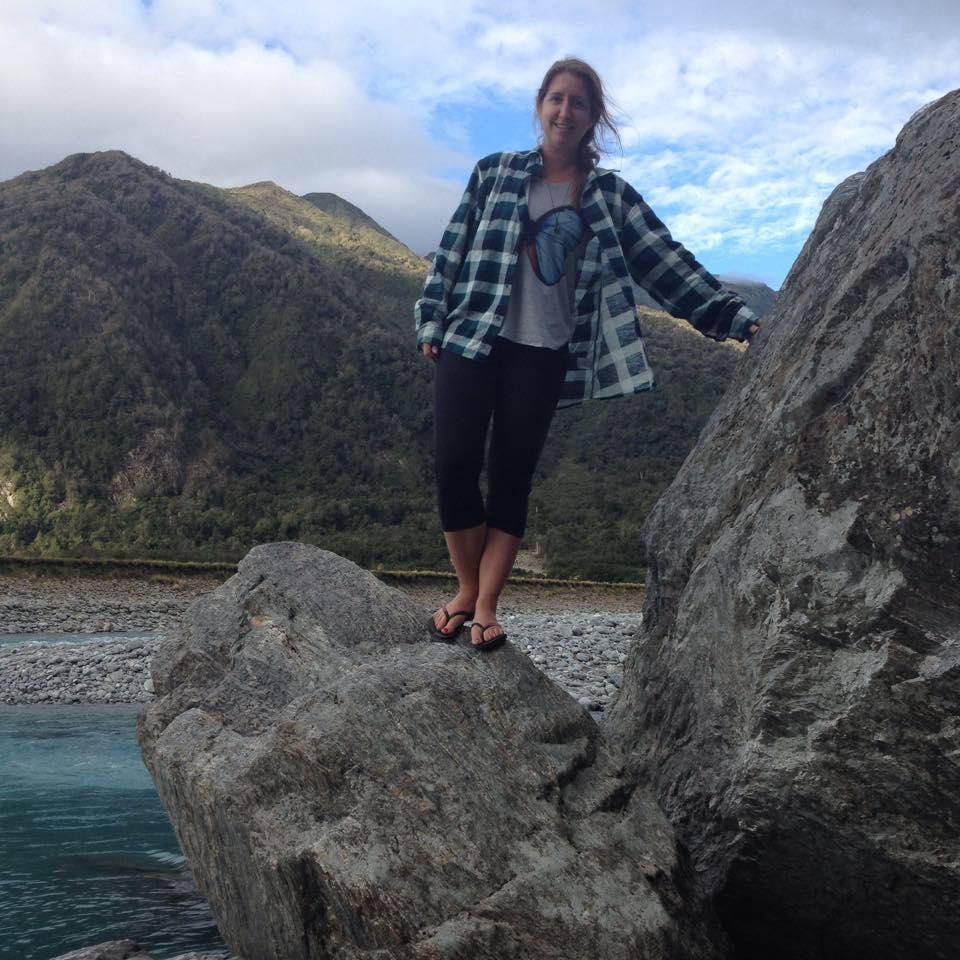 Kayla
Where have I been ?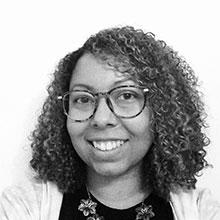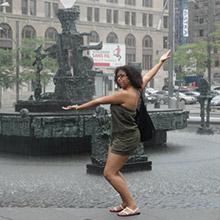 Natasha
About me
I guess you could say that I was born to travel. SInce before I could really understand the beauty and complexity of this word we live in I've been an explorer. From visiting my dad in eastern Canada to family vacations abroad. The older I got the more I realized that travelling was my calling. I love meeting new people and learning about the dynamic cultures that make up our global community. From exploring ancient ruins to trekking through hill-tribes in Southeast Asia, there's no better feeling than trying something new and taking the plunge into the unknown. I have my heart set on returning to Southeast Asia where my travel bug kicked into high gear during a post high school backpacking trip with my girlfriends. I'd say my top 5 next destinations to explore would be to explore Antarctica, Japan, Bali, Peru and most importantly Vietnam.
Where have I been ?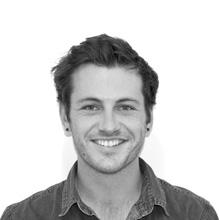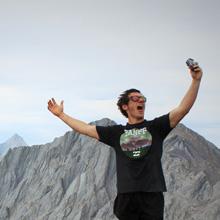 Broin
aka Bro
About me
Hi I am Broin from the beautiful Central Coast of Australia, Just an hour north of Sydney. I grew up in a small community of Killcare. I enjoy surfing, playing music, singing like an idiot in the shower and above all else travel. I got hooked on travel after my first backpacking adventure to South East Asia and haven't stopped since! In 2014 I lived in Jasper, a small town in the heart of the Canadian Rockies. I worked as a Tour Guide at the Jasper Skytram and gained incredibly useful knowledge of the Tourism industry whilst working with an enthusiastic international staff and meeting Tourists from all over the world. I then was lucky enough to score a position with Busabout, as a guides assistant for the La Tomatina festival Near Valencia, Spain. I continued to learn more about the industry and meet many more travellers likeminded to myself. After backpacking through Europe I came across Austria and having already friends in Vienna, and falling in love with the countryside, I made the move to the City in 2016. In 2017 I began with Tourradar at the Vienna Office as a Tour Specialist.
Where have I been ?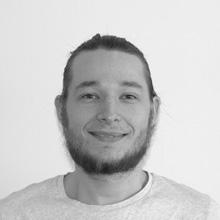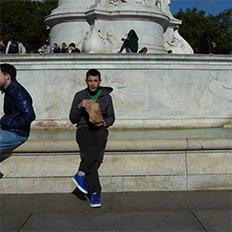 Thomas
aka Tom
Where have I been ?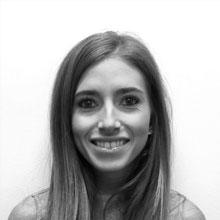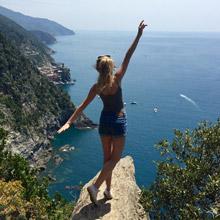 Alice
About me
Hello! :) My travel adventures began from a young age. My family immigrated to Australia a few months before I was born, making me lucky enough to be able to visit England every few years with dual citizenship in hand. This was the match that ignited the travel spark for me! With a love for adrenaline, adventure, hiking, exploring & all that jazz, travel gave me a passion for encouraging myself & others to push their comfort zones. After traveling with tours, traveling solo and living abroad, I believe travel opens endless opportunities for continuous growth... & fun of course!!
Where have I been ?
Tours I have taken
GIVE Volunteers Nicaragua, Topdeck Summer Fun & Sailing, Citylife Madrid Morocco The African Adventure, Citylife Madrid Cádiz Carnival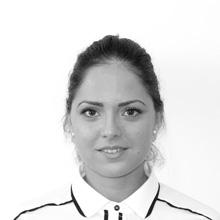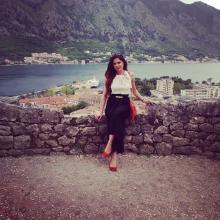 Oana
About me
I want to see parts of the world I haven't yet see; I want to discover who I can become when everyone and everything I've known isn't right beside me. Traveling for me is freeing. It's allowing yourself to be molded, shaped, transformed by a place that isn't your home. It's seeing that the world is so limitless, so inviting, beyond what you've always known. Traveling teaches. It taught me about the world, but maybe even more importantly, it taught me about myself. My strengths, my limits, my patience, my street-smarts, my ability to think on my feet, my compassion, my love for others, my openness, my confidence, and my connectedness with what's around me.
Where have I been ?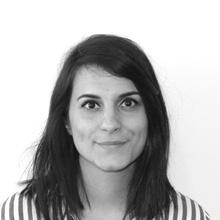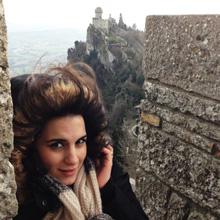 Irem
About me
Born and raised in Istanbul, I have always been interested in travelling ever since I can remember. Getting to know wonderful people, witnessing the beauty of nature, exploring different cultures, hearing foreign languages, trying new food, realising how small you are and how big the world is - what else can be more joyful and inspiring!
Where have I been ?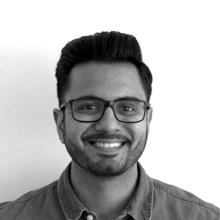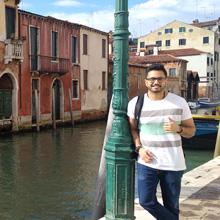 Mohit
About me
HI, born and raised in Vienna I did not really travel much until I was 20. When I had time to travel, I always preferred to visit my family in Delhi. Only when I was studying and lot of my friends wanted to see India with me, I realized that there is so much to see and explore, not only in India but worldwide. So that is, what I am doing right now, exploring the world. While work, at TourRadar, and also on holidays, of course.
Where have I been ?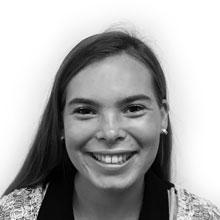 Charlotte
Customer Support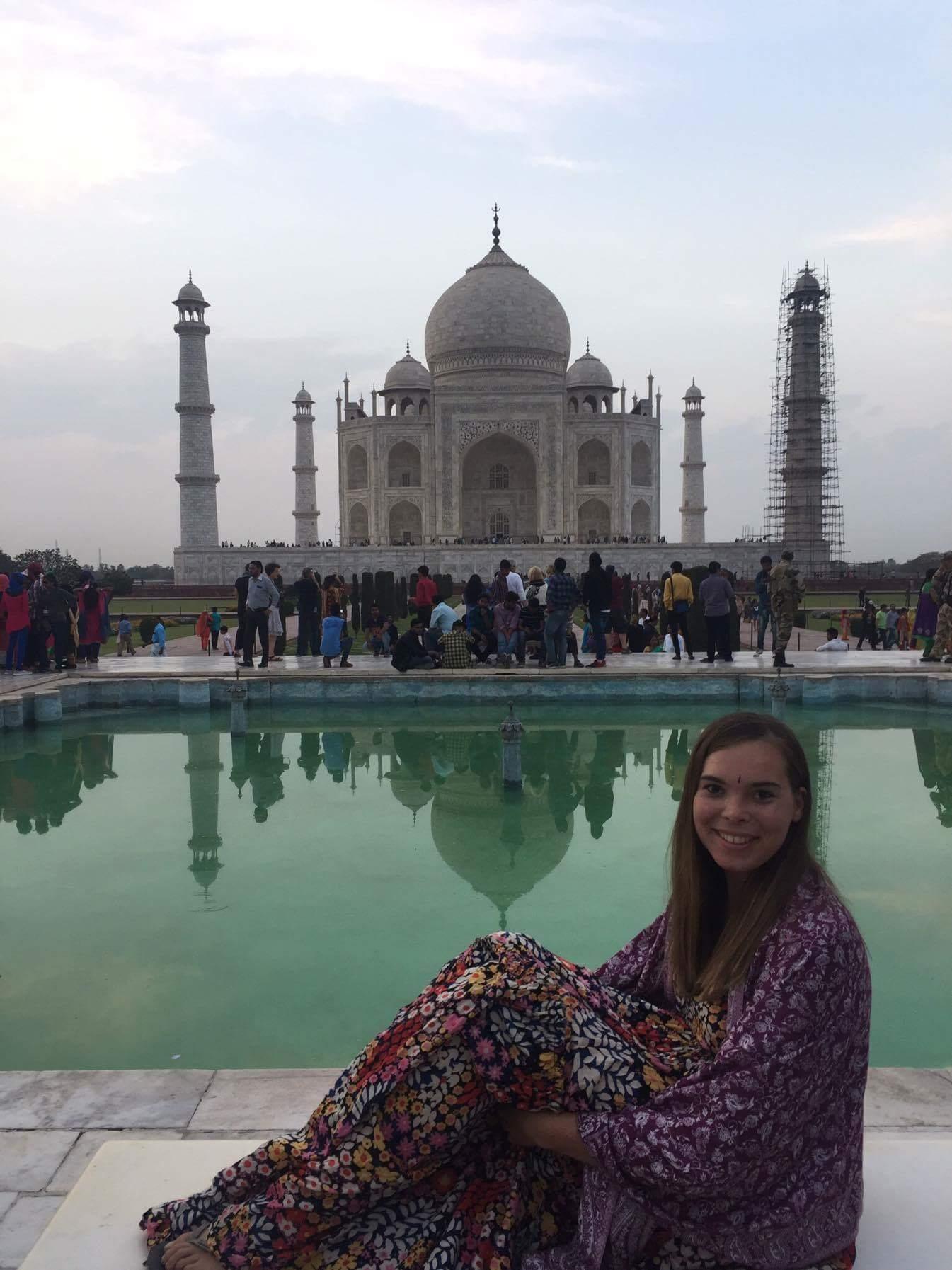 Charlotte
About me
Aussie traveller through and through! I definitely got bug bitten early on, have travelled to a number of different places with friends and family and even lived in Canada for a while seeing and doing as much as I could (LOVE BANFF). I was also a tour guide with LOKA for 1.5years hopping around the east coast of OZ and loved it. My life's ambition is to see the world, to experience, do and explore every nook and cranny and meet awesome people along the way!
Where have I been ?
Tours I have taken
Contiki, Gecko Adventures, Intrepid and LOKA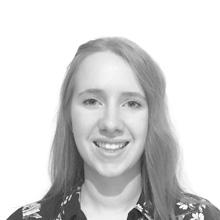 Courtney
Customer Support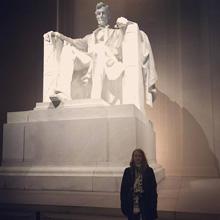 Courtney
aka Courtney
About me
Hi!! I'm Court. I was born on the Central Coast of Australia but moved to the Sunshine State of QLD as a teenager (though I still support NSW in any sporting match!..go the Blues). My passion for travel started with my first overseas trip to the Solomon Islands where I experienced my first taste of a different culture in the form of Beetle Nut!! With a love for all things unusual and adventurous, I believe travel is the greatest privilege given to learn about this beautiful quirky world :)
Where have I been ?
Tours I have taken
Intrepid, Geckos, Contiki, Topdeck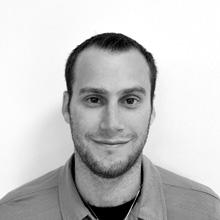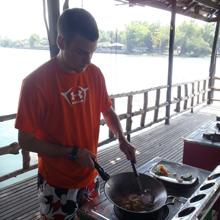 Jesse
About me
Travelling wasn't always in my blood. I grew up scared of flying and wouldn't go anywhere outside of where I grew up. Things change though and now I cant see my life without travel in it. I got the travel bug back in 2011 when I decided to take the plunge and go backpacking for 7 months around the world. I decided to go on tours during this trip and loved that the stress of travelling was taken out. It gave me more time to explore these countries and enjoy myself as supposed to worrying about where I'm staying or how I'm getting from one place to another. Today I've been to over 30 countries and counting. Going on tours around the world with companies like Intrepid, Topdeck, Stray and Dragoman. As well, I've worked as a tour guide for various companies taking guests all over the United States and Canada. Travel is now in my blood and I'm super excited to see where I end up next.
Where have I been ?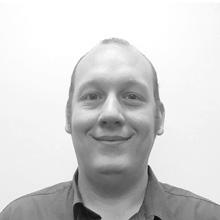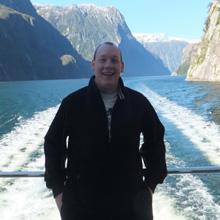 Sam
aka Sam
About me
I found my passion for travel by going to some weird and wonderful places like Nigeria and Nauru, and finding out a lot about the world we all share along the way. The many different people that make the world go around are always surprising me in new ways, helping people find their dream destination and getting them to their next amazing experience is what I seek to do every single day.
Where have I been ?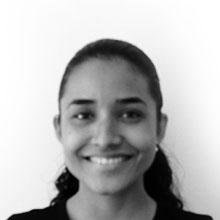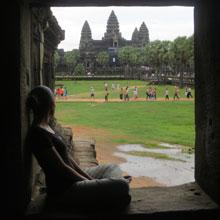 Elaine
About me
I believe in making the best out of every situation and turning everything into an adventure, but there's a special thrill that comes from traveling to a place I've never been before. While traveling you discover amazing things beyond anything you could have imagined, and I don't plan on hearing about it from someone else… neither should you!
Where have I been ?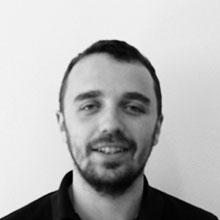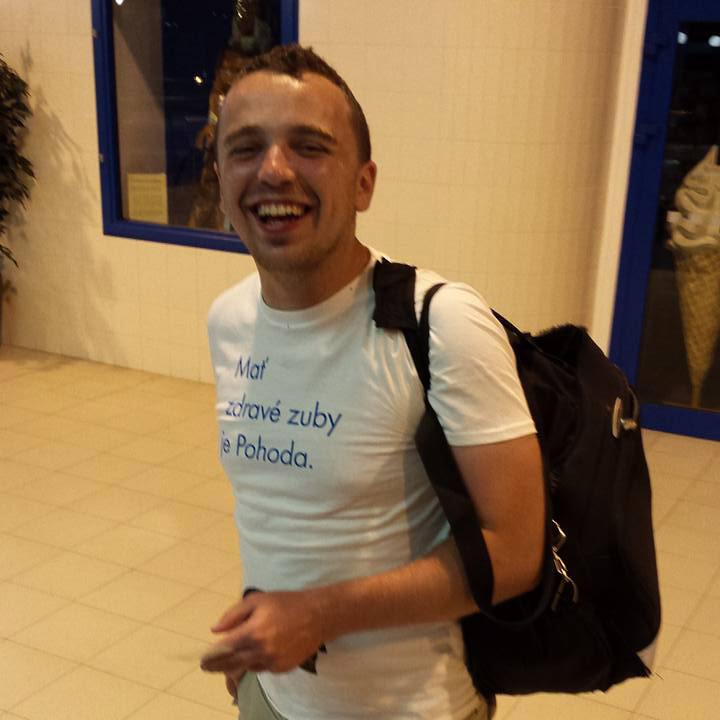 Michal
Where have I been ?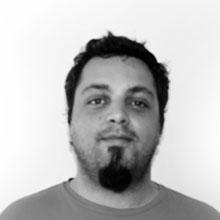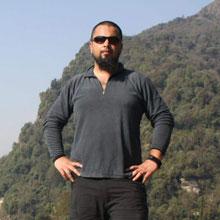 Valeriu
Where have I been ?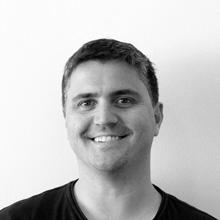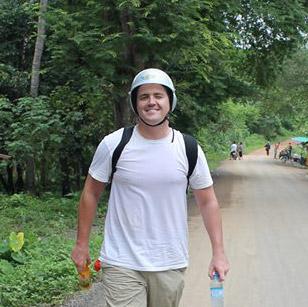 Patrick
About me
Most of the great experiences of my life are a direct result of traveling. I met my wife at university in England while we were both on study abroad programs, spent two years in the amazing country of Laos and get to raise our children beautiful city of Vienna. It's pretty awesome that my day job is about creating these types of experiences for others!
Where have I been ?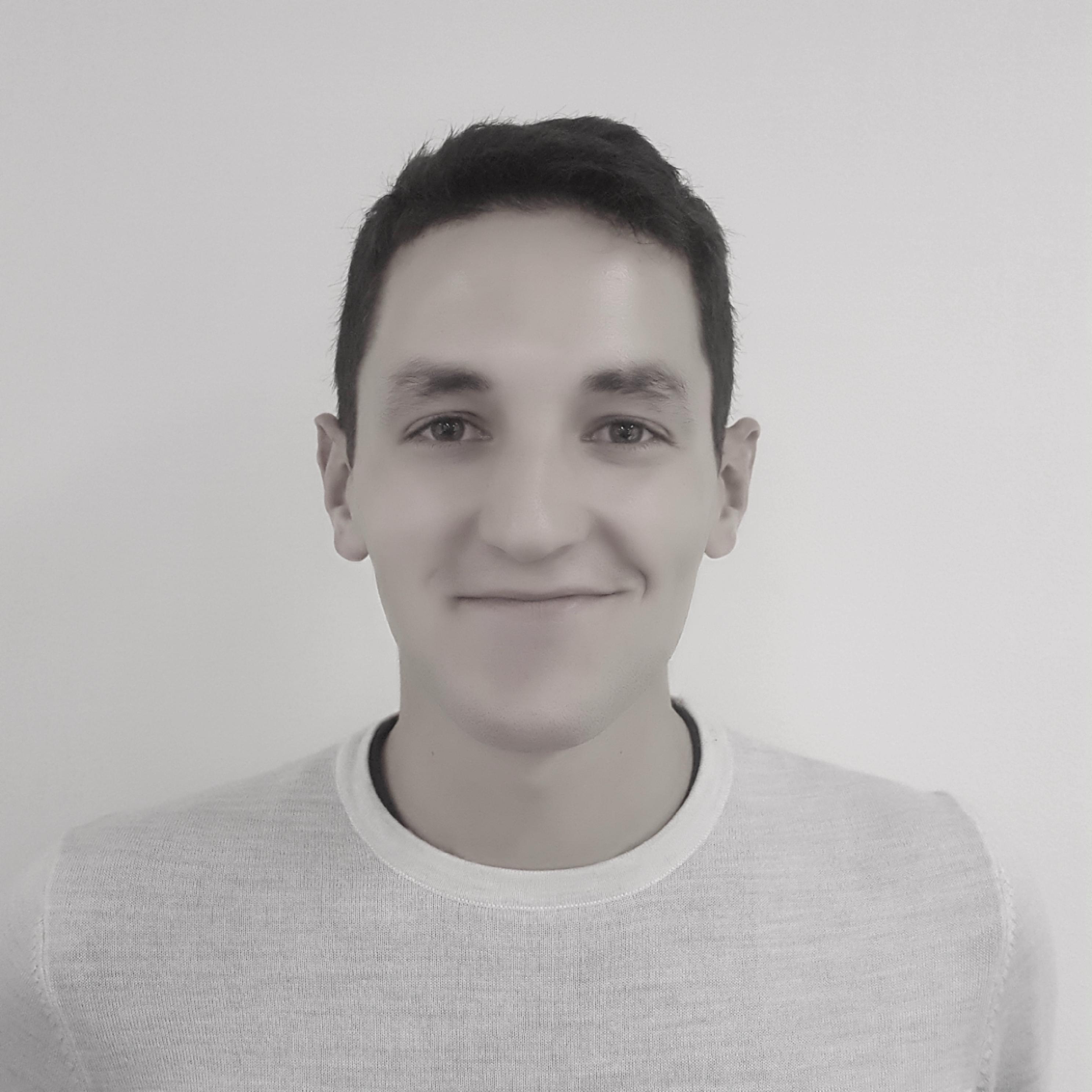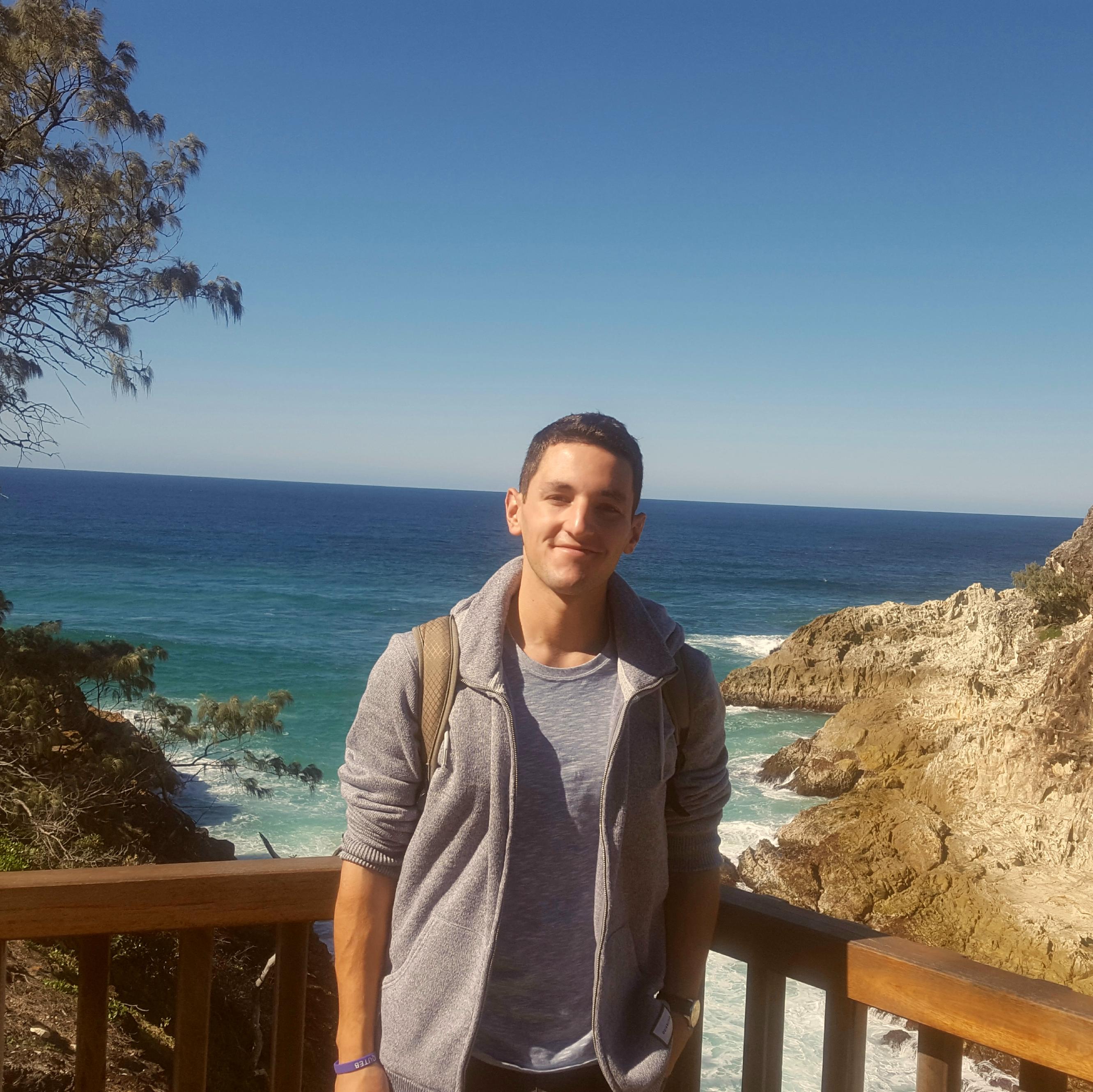 Georg
aka Georg
About me
Hey there! I specialized in Strategy & Innovation at university and am also a very passionate traveller. Therefore, I am very keen to support TourRadar in revolutionizing the touring industry.
Where have I been ?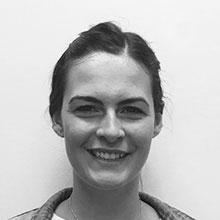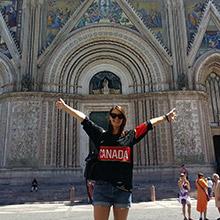 Andrea
aka Andrea
About me
I am obsessed with the sense of adventure that comes from exploring new places! I got bitten by the travel bug while working as a Tour Guide in the Canadian Rockies. Eager to explore more of the world, I relocated to Europe to work as a Trip Manager for Contiki Holidays. I've since been lucky to travel through South America and Southeast Asia and snowboard in the French Alps, Canada, and Japan. I'm now based in TourRadar's Brisbane office where I get to help people book onto amazing tours and explore the world for themselves!
Where have I been ?
Tours I have taken
Contiki, MacBackpackers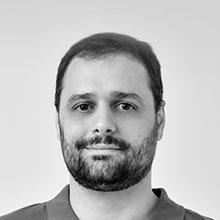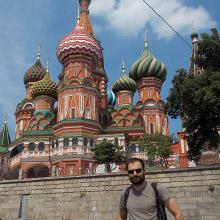 Mauro
Where have I been ?
We have fun together
We're serious about tours, but take time for serious fun too! The TourRadar team outings and activities are legendary, from ferocious rounds of bubble soccer, to ice stockschießen and many Friday night rounds of table tennis, we're always up for a laugh together.
Have any questions?
If you have any questions, want to book a tour or are even just thinking about it, contact us! Our Customer Support is available 24/7, and they are happy to help you in anyway possible.
Contact us »