Compare Contiki vs. Topdeck
See all Contiki Reviews and Tours - See all Topdeck Reviews and Tours
You're young, you're wild, you're free. Of course you want to have fun, but you also want to experience different cultures...maybe even go camping or check out a European music festival. Seeing the world is a must, but you don't know which operator can make your #yolo dreams come true. Don't fret my 18 to 30 something year old friend, Contiki and Topdeck have got you covered! Consider the merits of both operators and pick the dream tour of your choice with the following in mind...

Group size, style and age requirements:
Both operators offer a variety of trips that adhere to different travel styles. They both cater to young adults, so most tours are action packed with sightseeing, local dinners and nightlife options. They each allow you to move at a nonstop pace or take it easier, depending on the experience you're looking for.
Contiki
offers tours to independent travellers aged
18 to 35
. They have hard upper age limits on their tours and will not allow travellers older or younger than their age bracket to book a trip. Contiki divides their trips into different classifications that help indecisive travellers determine the right trip for them based on their interests. Contiki's Europe tours usually have 50 travellers in a group while their USA, Canada, New Zealand and Australia tours have an average group size of 30. Their Latin and South America tours offer the most intimate experiences when it comes to group size.
Topdeck
also offers tours exclusively to similar age brackets as Contiki but allow
travellers up to 39 years old
as opposed to 35. Topdeck also has very similar group sizes to Contiki, as listed above. Their travel styles differ slightly based on the the accommodation style, destination and bucket list highlight. The different styles vary from hotel or festival focused trips to camping and sailing trips.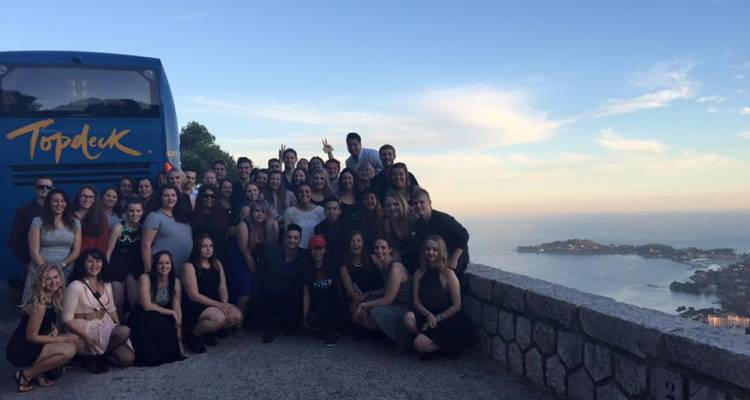 A Topdeck group on the "Grand European" tour looking over the French Riviera.
Accommodation:
Neither operator will charge you a mandatory single supplement for any of their tours. The standard and style of accommodation varies depending on the tour. Each operator might place you in a hotel, a hostel, a campsite or somewhere else entirely. Both operators do make an effort to use local accommodations (think locally run hostels and chalets) where possible.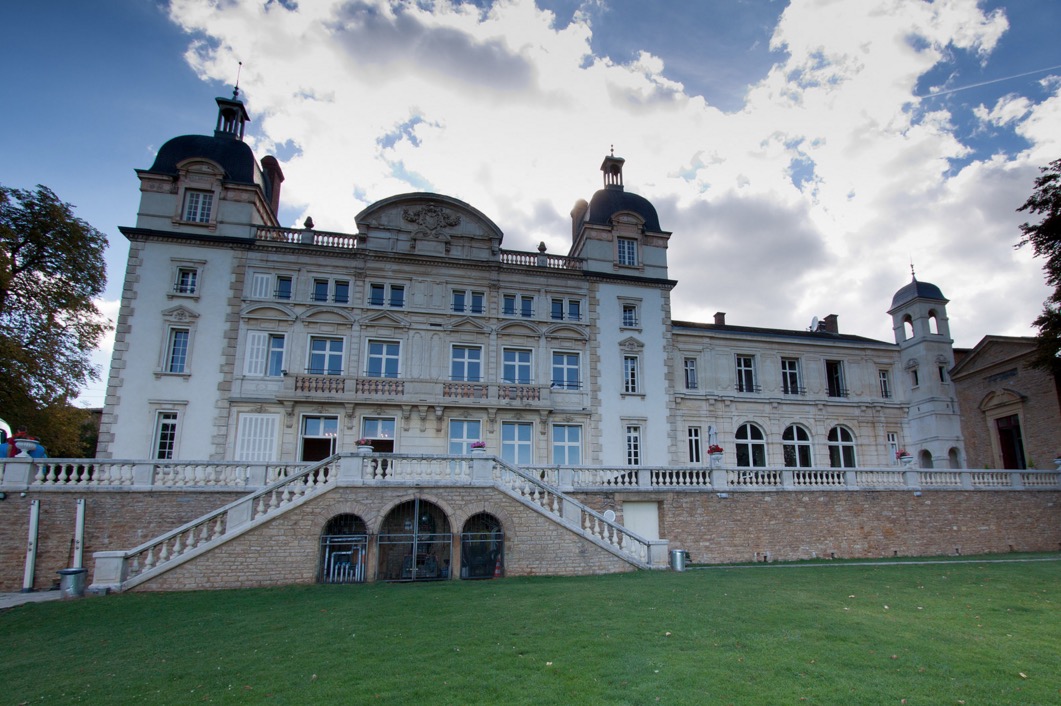 Stay at the Phuket Deevana Patong Resort & Spa, Thailand, with Topdeck. Photo: Topdeck
Transportation:
Depending on the destination it can vary, but in general both operators offer large branded coaches and sometimes specialised transport, such as local ferries, trains and even flights.
Throughout Europe, the coach/buses of both companies have onboard bathrooms, free wifi and reclinable seats.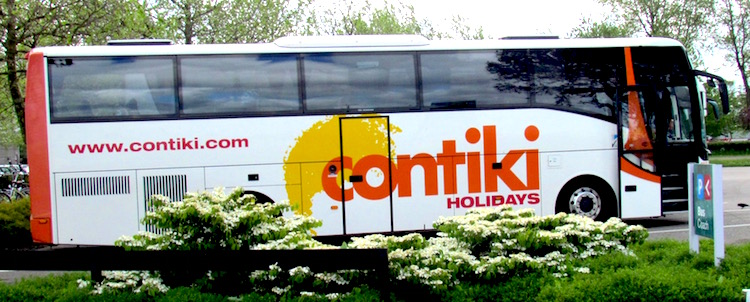 A typical coach used by Contiki for travelling around Europe and Australia. Topdeck uses similar coaches in these destinations also, as seen beneath.
Photo: Ozzy Delaney

Photo: Topdeck
Destinations: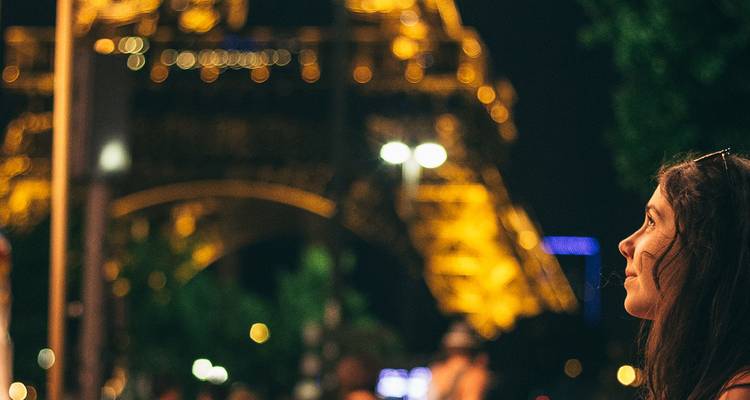 Both Contiki and Topdeck offer trips throughout Europe, Asia, Australia, New Zealand, plus many other destinations - this photo from Topdeck's "European Wonder" tour.
Cost:
Contiki
and
Topdeck
offer very similar pricing structures. Contiki has 302 tours to choose from and Topdeck offers 288 tours. The most popular destination of choice for travellers is definitely Europe.
With Contiki you'll be paying a slightly higher price per day with the average cost working out to $184/day and Topdeck's average sits at $163/day. Generally speaking, Contiki's price per day is higher because they include more scheduled activities in their itineraries while Topdeck allows for more free time.
Disclaimer: We here at TourRadar have taken a look the tours offered by both operators to find the benefits of each operator's product selection. The above are generalizations and interested travellers should compare the operator's individual trips as costs may vary per region and style.
Contiki

Member since 02/08/2010

See Contiki Tours

Topdeck

Member since 02/08/2010

See Topdeck Tours

Reviews

Overall average rating

Overall average rating

4.5 out of 5 stars

Most popular reviews

Most popular reviews

2 days ago

Loved it! It was great having Jason and Stasi! They where awesome!

Read more

2 days ago

I've done a few contiki tours before and this was by far the best experience I think ...

Read more

2 days ago

The tour was one of the highlights of my life. This, in part, is due to our amazing t...

Read more

1 day ago

Really enjoyed this tour, it was great to learn about the long history and experience...

Read more

1 day ago

Japan was amazing, I really like that the tour was led with help getting through trai...

Read more

4 days ago

Transportation between Tokyo and Kyoto was awful. With everyone and their luggage, it...

Read more

4 days ago

Overall experience was average, it is generally better to travel more freely in small...

Read more

Guide average rating

Guide average rating

5.0 out of 5 stars

Transportation average rating

Transportation average rating

5.0 out of 5 stars

Accommodation average rating

Accommodation average rating

4.5 out of 5 stars

Meals average rating

Meals average rating

4.5 out of 5 stars

Value for money average rating

Value for money average rating

4.5 out of 5 stars

About the operator

Number of Tours

Number of Tours

through 75 different countries

through 74 different countries

Travel Styles

Travel Styles

Cultural

Nature & Adventure

Activities

Marine

Festival & Events

Independent

Special Interest

Cultural

Nature & Adventure

Activities

Marine

Festival & Events

Independent

Special Interest

Average rating

Average rating

4.5/5 from 5279 reviews

Ideal Age Group

534

travellers met through Contiki tours

55,741

travellers met through Topdeck tours

Average Price per day

Average Food Fund

Average tour length

Average Response Rate

Average Response Rate

100%

Average Response Time

Average Response Time

Instantly

Videos

Tours

Most popular tours

Most popular tours

101 reviews

9 days from $1156.02

58 reviews

12 days from $1709.00

792 reviews

13 days from $2437.00

110 reviews

10 days from $1725.00

163 reviews

12 days from $1336.00

178 reviews

8 days from $825.00

Destinations

Europe

Asia

Australia/Oceania

Africa

North America

Latin America

Most visited destinations

Most visited destinations

Travel styles

Nature & Adventure

Cultural

Marine

Festival & Events

Independent

Special Interest

Activities

Most Common Types

Policies

Average Group Age

Average Group Age

The average age for Contiki tours is between 18 and 35. The age might vary for specific tours, so please check individual tours for details.

The average age for Topdeck tours is between 18 and 39. The age might vary for specific tours, so please check individual tours for details.

Hold my seat

Hold my seat

TourRadar can request Contiki to hold seats for you for up to hours without any credit card details.

TourRadar can request Topdeck to hold seats for you for up to hours without any credit card details.

Deposit

Deposit

TourRadar only requires a deposit of $200 to confirm a Contiki booking. The remaining balance is then payable 65 days prior to the departure date. For any tour departing before 11 February 2020 the full payment is necessary.

TourRadar only requires a deposit of $200 to confirm a Topdeck booking. The remaining balance is then payable 47 days prior to the departure date. For any tour departing before 24 January 2020 the full payment is necessary.

Cancellation policy

Cancellation policy

No additional cancellation fees! You can cancel the tour up to 65 days prior to the departure date and you will not need to pay the full amount of the tour, but the deposit of $200 is non-refundable.

No additional cancellation fees! You can cancel the tour up to 47 days prior to the departure date and you will not need to pay the full amount of the tour, but the deposit of $200 is non-refundable.

Credit Cards

Credit Cards

The following cards are accepted for Contiki:Visa- Master Card- American Express

The following cards are accepted for Topdeck:Visa- Master Card- American Express