Highlights
#1 Youth Travel Company
18-35s only
8 Unique Travel Styles
Over 270 trips around the world
Awards & Recognitions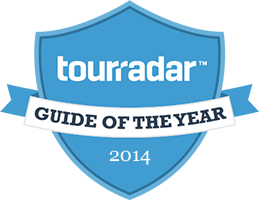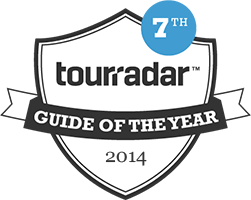 Contiki Guides



+65
3,372 Contiki Reviews
Excellent

84%

Good

15%

Average

1%

Rather Poor

0%

Bad

0%
Accommodation

4.5 / 5

Transportation

5 / 5

Meals

4.5 / 5

Value for money

4.5 / 5

Guide

5 / 5
Write a review
About Contiki
Contiki has been running tours for more than 50 years, for travelers aged 18-35 years old. They are specialists in this age group, offering their unique tours worldwide to those who have a passion for travel, exploration and adventure. Their motto of #noregrets lives through their staff, their company, and the people they show around, with every element of the tours and travel experiences they offer, letting people to discover new things about the people and the world around us.
Contiki videos
Discovery Plus:see it all & do it all with Contiki
Hight Energy: culture packed days & party filled nights with Contiki
In-Depth Explorer: live like a local with Contiki
Easy Pace: take it slow with Contiki
Freestyle Camping: sleep under the stars with Contiki
Show more...
Sailing & Cruise: sun, sea, sand & adventure with Contiki
Festivals & Short Stays
USA & Canada: High Energy - Epic Sights & Amazing Nightlife
USA - Discovery Plus (Not to use publicly)
USA & CANADA - EASY PACE
USA & CANADA - FESTIVALS & SHORTSTAYS
Latin America Final
Australia Final
New Zealand HD
Asia with Contiki
Iceland: The Ultimate Travel Guide
Japan: The Ultimate Travel Guide
Winter & Ski: hit the slopes with Contiki
USA & Canada: Discovery Plus
Ultimate Travel Guide: Canada
Why Contiki
The included "must see" sights
There will be Included highlights in each tour - no matter where your tour goes. This might be walking tours, visiting famous monuments or special nights out - and the best part, it's already included.
You choose your time
All Contiki tours offer free time every day. This means you'll have time to do the things you want to do - and if you're not sure what what that is, you can check with your guide or do the optional activities.
Kick back and enjoy
Problems understanding different currencies? Not sure how to get somewhere? Worried about lugging your luggage from the station to the hotel? Luckily Contiki looks after all of this! They sort out the details to make sure you get to enjoy your holiday!
Contiki guides and crew
The Contiki crew are some of the best trained guides and tour crew in the industry. As well as organising the tour, they'll be young, friendly, and have done their homework so you can make the most of your trip.
Specialists in the 18-15 age range
Travelling with Contiki means you will make life long friends with people of a similar age, from all over the world, by sharing amazing experiences together.
50+ years of experience
Contiki runs tours to over 40 countries across 5 continents. They've been doing it for more than 50 years, and have helped 1000s of travellers see the world.
Contiki Benefits
"Only with Contiki" experience and benefits
By travelling with Contiki, you will get benefits and inclusions not available anywhere else - these include accommodations such as a French Chateau or Swiss Chalet, riding in a limo through Las Vegas, or a private 2 day boat cruise along the Mekong river.
Your interactive guide book
Contiki Tour Managers go through some of the most rigorous training of any tour company in the industry - they will help turn your holiday into endlessly epic travel stories!
Travel your way
With different travel and accommodation styles, there's a tour to suit all budgets and interests- find the one that best suits you!
Value for money
These tours include all the big costs - transportation, accommodation, and many of your meals - some meals aren't included so you can explore the local area!
Local knowledge from local guides
Our Tour Managers organize the tour and have expert knowledge on destinations - we understand that sometimes a local will know best, and that's why we often use local guides too!
For couples, groups and solo travellers
You'll meet lots of people on your tour, and sometimes you'll share a room with another traveller of the same gender from your group. Want your own room? For a small supplement charge, that can be arranged!
Awards & Recognitions
Contiki Guides
"With so many places in the world to explore it was always hard to stay in one place. Travelling is the…"

"Went on a Contiki European Whirl in 2013...had such a blast I joined the company. Best decision of my…"
The Contiki Story and History
In 1962, a kiwi by the name of John Anderson set off from London in a minibus across Europe to lead the first ever Contiki tour. Initially this was a way to stretch the 25 pounds he had in his pocket - and see Europe at the same time. Being a New Zealander, the company name is derived from the native New Zealand Maori good luck charm, "Tiki", and the "Con" from continent - for continental Europe. As the story goes, when John was trying to get back home to New Zealand he tried selling his minibus - only to find out that no one wanted to buy it. The next year, he decided to travel Europe again… and Contiki Holidays was born. To date, over 2 million young people have travelled with Contiki to more than 40 countries on 5 continents. Contiki has become a household name, synonymous with travel, adventure and exploring. Many travellers will go on a Contiki, the same way their parents did - with many of the same parents meeting on a Contiki while travelling! These days, Contiki has come a long way since that first trip around Europe in the minibus with just John Anderson. They run tours right across the world, and the company now has over 700 staff worldwide, a fleet of coaches, multiple resorts and villas, an Austrian Gasthof (guest inn), and even a 16th century French Chateau!
Questions & Answers
Here we have collected and answered the most frequently asked questions.
What name should I use when booking, my maiden name or married name?

The passport information submitted in the application should be the same as the passport you will use to travel.

What are the Inca Trail Booking Requirements?

These are the essential requirements for booking this trip:
1. Your full name (as appears on passport), your nationality, date of birth & gender
2. Your passport number, nationality, place of issue, date of issue and date of expiry.

What's included in the price of a Contiki trip?

Accommodation, sightseeing, admission fees, transport and meals are included as per the itinerary for each trip. The 'Me Time Optionals' can be booked on tour for an additional cost.

What's the Early Payment Discount?

Contiki offers Early Payment discounts for trips when the full cost is paid by a specific date, and we can apply those for you. Discounts can be up to 10% depending on trips and departures. Ask us for more details.

Do the group travel discounts offered by Contiki apply when booking with TourRadar?

Yes, Contiki offers group travel discounts which we can apply for you, and there are also other options/discounts if you book your Contiki travel through TourRadar.

Are prices based on twin share?

Most prices are based on triple share, unless otherwise specified. Twin share and single occupancy rooms can be arranged for an additional cost, subject to availability.

Is there a cost to any changes in the air itinerary?

It depends on the terms of the air reservation and where you purchased your flight, so it is best to contact your airline who you booked with.

Are flights included in the price of the tour?

Flights specified on the trip itineraries are included as part of the price but flights to and from the Start/End destinations are not included.

Are there any cancellation fees?

The operators Cancellations Fees apply and this depends on the period of notice given for the cancellation. TourRadar does not change any additional cancellation or processing fees- please contact us for more details.

What is the process for booking cancellation?

For trip cancellations, please get in touch with us and we can assist you further.