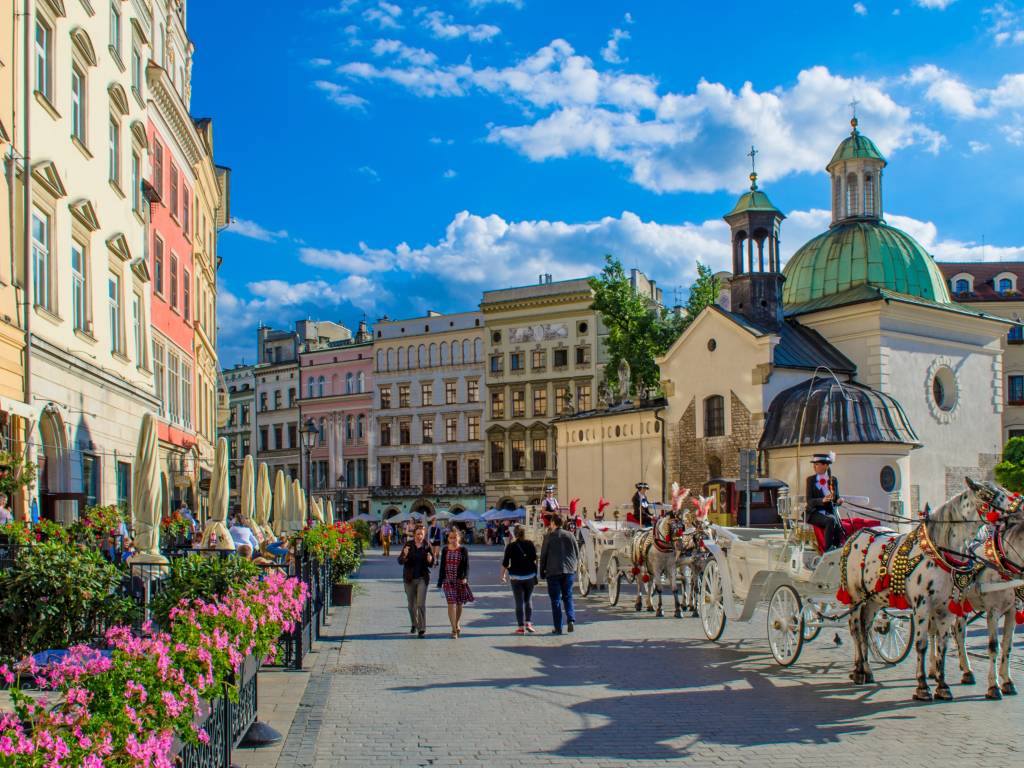 Best Two-Week Itineraries for Europe
Are you looking to book a two-week European vacation? Here are the best two-week Europe travel itineraries covering everything from the most popular destinations to off-the-beaten-path experiences. To help you plan your trip, explore some of our sample itineraries which cover everything from overland train journeys and trips to Eastern Europe to city breaks in Paris and London!
 
See all two-week Europe tours
Two-week itinerary ideas for a trip to Europe
Below, we've picked two of the best itineraries to visit Europe's most popular destinations in 14 days. They're perfect for the first-time traveller and cover everything from the iconic Swiss countryside and the Eiffel Tower to historical sites in Rome.

ITINERARY 1
 
Amsterdam (3 days) - Get on board and have those cameras at the ready – the best way to be introduced to Europe is via Amsterdam, the charming capital of the Netherlands. Highlights include the city's beautiful 17th-century architecture.
Nuremberg (2 days) - Nuremberg was an architectural marvel but it was heavily bombed during World War II. The city was then painstakingly rebuilt, and has been returned to some of its former glory – many buildings having been rebuilt in the original stone.
Prague (3 days) - Marvel at Prague's fascinating history which is reflected in the beauty of its churches, opera houses, concert halls, and of course, Prague Castle.
Bratislava (2 days) - Bratislava is a charming city. Here you'll find a medieval castle overlooking the old town, along with more recent socialist-era architecture.
Vienna (3 days) - Vienna has hosted some of the world's leading musical minds at one time or another – including visionaries like Haydn, Mozart and Beethoven. 
Discover the whole itinerary here: Europe Jewel - 14 Days
ITINERARY 2
Paris (3 days) - Stretch those legs on an optional bike tour of Paris, or simply roam the streets on your own. End your day with a Seine River cruise or a bohemian cabaret show.
Swiss Alps (3 days) - Go off-the-radar with a mountain walk or hop on board the Jungfrau Railway for a visit to the Jungfrau Mountain summit in the Swiss Alps.
Vatican City (2 days) - Count your blessings on a tour of the Vatican City, and then explore two-and-a-half millennia worth of history.
Venice (3 days) - Check out some of the most famous sites in Venice on a guided walking tour (ticking off the likes of St. Mark's Square and Accademia Bridge), then jump on a Vaporetto to explore the Grand Canal in Venice.
Amsterdam (3 days) - Grab your cycle and follow in the tracks of thousands of cyclists by going on a bike tour of Amsterdam's iconic canals, bridges and parks. 
Discover the whole itinerary here: European Wonder
See more travel itineraries and discover the perfect two-week trip in Europe on TourRadar.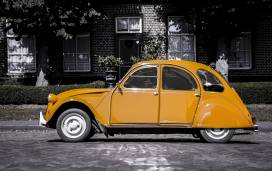 Europe Glossary
Most popular destination

Paris

Currency

EUR, BGN, GBP, HRK, CZK, DKK, HUF, PLN, RON, SEK, CHF

Most popular beach destination

Mallorca

Inhabitants

741 million

Safety level

High
Contact our Travel Experts
+1 844 311 8331
24/7 Support
Our team of experienced tour specialists have travelled to hundreds of countries around the globe and have decades of first-hand travel experience to share. Contact us now to have all of your tour-related questions answered!
A TRAVEL MAGAZINE BY TOURRADAR