World Expeditions
Headquarters in Australia
OVERALL RATING
4.5/5 - Excellent
See all tours
Highlights
Leading adventure travel company
Recognised for responsible tourism initiatives
Supported by recognised professional adventurers
All inclusive pricing
Awards & Recognitions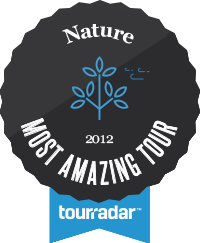 World Expeditions Guides


66 World Expeditions Reviews
Excellent

76%

Good

14%

Average

9%

Rather Poor

2%

Bad

0%
Accommodation

4.5 / 5

Transportation

4.5 / 5

Meals

4.5 / 5

Value for money

4.5 / 5

Guide

4.5 / 5
Write a review
Looking for a specific tour?
526 World Expeditions tours
Check it out
About World Expeditions
World Expeditions is one of the pioneers of the adventure holidays travel industry. Starting in Nepal in 1975, the company now offers small group adventures to all seven continents, with a variety of activities on offer including trekking, rafting, cycling, mountaineering, wildlife safaris and more! Widely recognized for ground breaking Responsible Tourism initiatives, their award winning Community Project Travel Program helps to improve the living conditions of some of the world's most remote communities. With the support of some of the world's most experienced and respected adventurers, including mountaineers Peter Hillary and Tim Macartney-Snape working with us as specialist guides, World Expeditions' has helped shape the adventure travel industry standards since its inception almost four decades ago. Their all-inclusive, no hidden extras pricing policy combined with longer, creative itineraries and the use of quality ground services attracts people who have high expectations of their travel experiences. Whether you're looking for an active trip to a bucket-list destination, or a cultural exploration of some of the world's gems, there's an adventure waiting for you.
World Expeditions videos
Vietnam Part 1
Canada
Nepal
Walls of Jerusalem
Cradle Mountain
Show more...
The Evolution of Adventure Travel
Annapurna Views and Vistas
Franklin River Rafting
Trekking in the Everest Region with World Expeditions
Visit Myanmar
Desert Rivers and Wildlife in Comfort
Costa Rica Adventures
Permanent Campsites In Nepal
Nepal Porter Protection
Masterchef in Nepal
Responsible Travel with World Expeditions
Responsible Travel - 10 pieces Litter Collection
Rwanda Gorilla Adventure
My Sri Lanka - Peter Kuruvita
The Overland Track
Mongolia In the Footsteps of the Nomad with Tim Cope
The Silk Road with World Expeditions and Maria Visconti
Bike, Hike & Kayak Vietnam with Australian Geographic Outdoor
Everest Base Camp & Island Peak
Galapagos Islands on Beluga
Jatbula Trail
Trip around North Vietnam with World Expeditions
Cradle Mountain National Park walks
Cycle Sri lanka
Hi Chi Minh to Angkor Wat Cycle Tour
South Coast Track trek: Tasmania
Sensory Overload - Vietnam By Bike
Nat Geo Adventure on tour with World Expeditions to Machu Picchu
Walk the Larapinta Trail
Trekking in the Indian Himalaya with World Expeditions
National Geographic Channel discovers Kyoto and Izu with World Expeditions
Why Raft Tasmania's Franklin River?
Mt Wellington (1271m) cycle descent, Hobart
Kakadu Walking Adventure with World Expeditions
Nat Geo Adventure discovers Nepal with World Expeditions
Trekking in the Annapurnas
Alternative Treks to Classic Inca Trail
Ethiopia Simien Highlands
On The Rocks with Monique and Simon
Cycle across Prince Edward Island
Inca Rivers Trek - Choquequirao to Machu Picchu
Trekking the Larapinta Trail
Jewels Of The Arctic with World Expeditions
Discovers Tokyo with World Expeditions
Bruny Island Long Weekend
Chomolhari Base Camp and Tigers Nest Trek
Walk Tasmania's Overland Track
WORLD TRAVELLER CAMBODIA
World Expeditions & Antarctic Peninsula
Iceland: The Ultimate Travel Guide
Japan: The Ultimate Travel Guide
Explore Cusco with World Expeditions
Responsible Travel in Peru with World Expeditions
Discover the Sacred Valley of the Incas in Peru with World Expeditions
Trek the Great Himalaya Trail with World Expeditions
Take the Paths Less Travelled with World Expeditions
Why Travel With World Expeditions?
Leaders in Responsible Travel
Responsible Travel practice is at the heart of every program we offer around the world. Over decades we've honed our responsible travel philosophy and the initiatives we have in place around the world to ensure we minimise our impact and leave behind positive impressions. When you book one of our adventures you're supporting a program that is committed to safety and sustainability.
Innovative Multi Active Itineraries
We're always looking to provide new and unique experiences to get you off the well-trodden tourist trails. One of the best ways to do that is by joining one of our superb multi activity adventures. Whether you enjoy cycling, hiking, kayaking or all of the above, travelling under your own steam is an incredibly rewarding way to explore the hidden gems of the world.
Great Value
Quality services at the best prices make our adventures great value for money. We include bikes on our cycle adventures with back up vehicles in case you want to hang up your gloves for the day, kayaks to enable you to paddle to scenic spots, many meals and atmospheric accommodation. Quality services at the best prices make our adventures great value for money. Having essential items like meals, sightseeing and national park fees included in the trip cost allows you to better budget for your big adventure and eliminates the risk of having to carry large sums of money around with you on your journey.
Create Your Own Adventure
With World Expeditions, your adventure can take any form you desire. We love to use our 40 years of experience arranging adventures on the subcontinent to create outstanding custom itineraries just for you. Whether it's for individuals, couples, families or special interest groups, we know the region and can help you get the most out of your experience.
Expert Guides
It's our expert guides in the field guides make your international experiences so special. They're a passionate group of tourism professionals with extensive knowledge covering the long and varied history of the region, the tapestry of cultures that occupy the land, the best walking trails and most authentic restaurants to eat at. In a nutshell, our expert guides are the difference between a good and an excellent adventure.
World Firsts by World Expeditions
Himalaya
We proudly pioneered the first ever trekking trip to Tibet (1991) Developed trails in Nepal and the Indian Himalaya that had never before been used commercially, Piloted the first commercial opportunity to walk The Great Himalaya Trail (2010)
Asia
Pioneered the first commercial cycle trip in China (1978) and also in Vietnam (1990), Offered the first trek along Japan's Omine Pilgrimage Trail, Our unique Footsteps of Mongolia itinerary has been awarded one of National Geographic's Top 50 Tours of a Lifetime.
Australia
The South Coast Track in Tasmania (1984) The Larapinta Trail (1995), Hinchinbrook Island kayaking (1987) The first land-based travel around the Northern Territory's Garma Festival (1999).
Central America
Commercial traverse of Costa Rica. Our unique Costa Rica Traverse crosses the country by foot, bike, raft and kayak and received global acclaim by being recognised as Outside Magazine's Central America Trip of the Year in 2006.
South America
Pioneered the first commercial Inca Rivers Trek in Peru (2004), Great Patagonia Traverse (2012), through untouched National Parks in Chile and Argentina; The Venezuela Lost World trek (2001), amongst the great Tepui Mountains and spectacular Angel Falls.
India
Pioneered the first ever cycling and camel trek adventures in India (1978), A sailing trip down the Ganges River. We've developed trails that had never before been used commercially, including a traverse from Kashmir to Ladakh through Zanskar (1983) One of the first companies to offer cycling adventures around Sri Lanka.
Awards & Recognitions
World Expeditions Guides
Questions & Answers
Here we have collected and answered the most frequently asked questions.
How often is a trip cancelled?

Because our group sizes are small, about 95% of our trips operate – so the chances of trip you are going on are very high!

What is included in my adventure holiday?

Unlike other cheaper tour providers, we aim to incorporate as many inclusions as possible in our tour costs to minimise your out of pocket expenses while you are on tour. This could include meals, national park fees, permits etc. This minimises the risk of carrying around large sums of cash while overseas, and means there are no unsuspected additional expenses while on the road. Please ensure you read our trip notes prior to leaving for exact inclusions.

What about the food?

There's nothing more satisfying after a hard day of trekking or cycling than sitting down with a hearty meal at the end of the day, so we ensure that our meals are tasty, varied and have plenty of fresh ingredients! You can expect a combination of local and European dishes cooked under a high standard of hygiene. We also cater for vegetarians and dietary requirements and ensure meals are filling and delicious!

What about environmental impact?

We at World Expeditions hold a firm belief that adventure travel revolves around creating a strong working relationship within the environments we operate and the people we interact with. On our trips, we encourage all travellers to familiarise themselves with our Responsible Tourism Guide before you depart on your trip. We are a strong supporter of the 10 Pieces initiative which encourages travellers to take 10 pieces of rubbish every day while trekking, leaving the environment in a better condition than when we arrived.

Where do we stay?

We carefully select the accommodation you stay in on our trips to ensure it reflects the local character. While staying in cities, hotel rooms are on a twin share basis with private facilities. Remote communities, however, have more simple yet clean rooms with basic facilities. When in the field, you can expect the best possible camping experience complete with two person tents, toilet tent and a mess tent for dining together.

How safe is it?

We are proud to say that safety is our number one priority, and our staff continually review every aspect of your adventure. Our expert guides are fully conversant with the demands of travelling in remote regions.

What level of comfort can I expect?

On our trekking adventures we camp in comfort and style using the best equipment. Meals are cooked for you while our staff prepare the campsites while you sit back and relax. The same level of comfort is provided on our cycling and sea kayak adventures. Our staff ensure that your day to day needs are taken care of, and while on your trip you travel in comfortable private vehicles and local hotels (when not camping).

How fit do I have to be for an adventure travel holiday?

All trips with World Expeditions are graded from an introductory to advanced mountaineering grading system, and each grading has a different physical requirement for the trip. While we recommend that anyone joining on an adventure should have a reasonable level of health and fitness, it is essential that you read the detailed trip notes and training advice for some of the intermediate and advanced trips to ensure you are able to complete the trip safely.

Am I suited to small group travel?

If you have not been on a small group trip before, rest assured that World Expeditions trips are very flexible and allow you to do your own thing within the framework of the itinerary. The maximum group size on World Expeditions trips is 16 people – an ideal size for for minimal impact travel and small enough to be able to form lasting friendships with your fellow travellers.