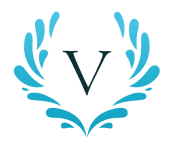 Response rate

100%

Response time

0-1h
See all tours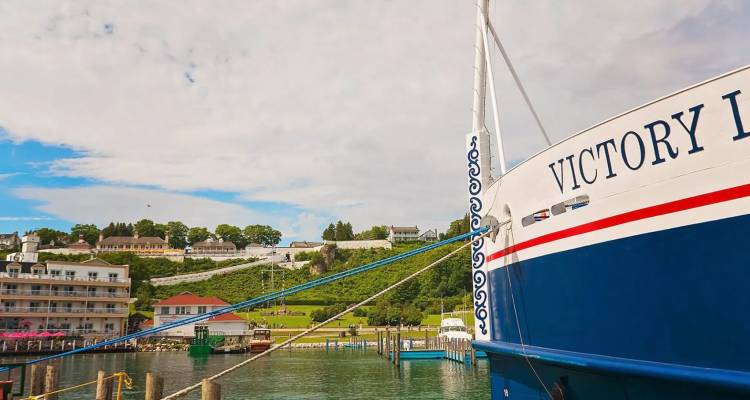 Built

2016

Guests

202
Crew

84
Ship Overview
The vessel is the identical sister ship to our intimate 202-passenger Victory I, which launched Victory Cruise Lines on the Great Lakes in July 2016.
Refined, intimate ship experiences
The indisputable joy of sailing is brought to life on the M/V Victory I, agile intimate ships that easily navigate canals and locks, tranquil bays, and hidden ports where larger ships dare not go. Onboard, our fresh, modern design tips its hat to our maritime past as spacious open-air lounges, inviting dining venues, and generous windows ensure you never miss a chance to savor the spectacular view.
Intuitive and attentive service
With a caring crew of 84, pampering no more than 202 guests, you'll feel at home from the moment you step on board. Whether it's a favorite cocktail served on deck or the delicate chocolate on your pillow ensuring sweet dreams, our attentive, intuitive staff are available whenever you need them. Serving you is our pleasure.
On-board experts and included excursions
Aboard the M/V Victory I, you'll often travel in the company of engaging specialists focusing on areas where our journey takes us. They share their expertise freely in presentations and impromptu discussions throughout the journey. In port, inclusive shore excursions with knowledgeable local guides provide meaningful opportunities to uncover the rich history, unique wildlife, and fascinating cultures of the destinations you will visit.
Staterooms / Suites
Owner's Suite Deck 3/312 ft²/29 m²
Category AA Deck 4/134 ft²/12.4 m²
Category A Deck 3 / 162 ft²/15 m²
Category B Deck 3/138 ft²/12.8 m²
Category C Deck 2 & 3/136 ft²/12.6 m²
Category D Deck 1/134 ft²/12.4 m²
Category E Deck 1/134 ft²/12.4 m²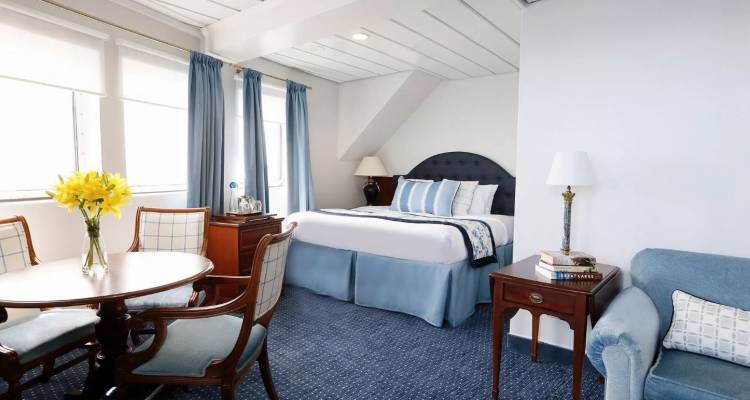 Features
Ocean view suite boasting sweeping views, interior and exterior entrances, a private terrace, one queen bed and one sofa bed, sitting area, armoire and chest of drawers, complimentary minibar (restocked daily), in-room safe, evening canapés, complimentary laundry service & fresh fruit daily
Fresh, modern décor
Mattresses
100% Egyptian cotton sheets
Deluxe duvets
Your choice of different pillow options
Individual climate controls
Magnifying makeup mirrors
Plush towels
Coveted Deluxe bath amenities
Personal robes and slippers
Generous closets and under-bed storage
Dining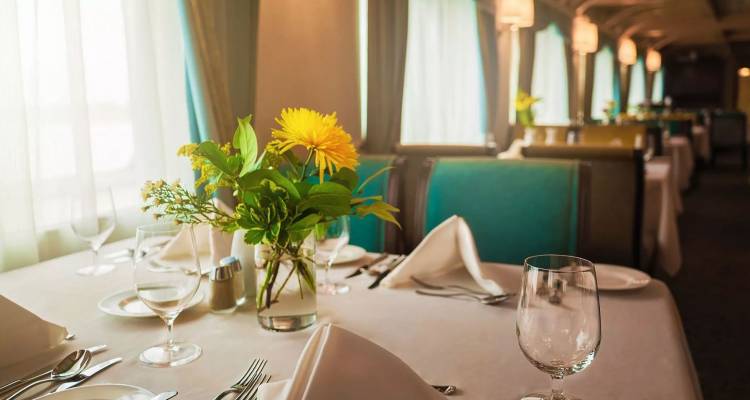 Pamper Your Palate On Board And On Shore
Beyond outstanding service and hospitality, every meal will bring about moments of sheer bliss. Each day, you will enjoy mouth-watering canapés as a prelude to casual and sophisticated cuisine in distinctive venues.
The Seascape Tavern / Whale Of A Tail Tavern
Share stories and laughter with friends and fellow travelers in the casual comfort of this cozy, English-style tavern. In the early evening, talented musicians bring the ship to life with all your favorite songs.
Cliff Rock Bar & Grille / Lighthouse Bar & Grille
Enjoy fresh air and fresh selections at the Cliff Rock Grille, where "hot rock" cooking is the special of the day, every day. Choose your ingredients and watch them cook to perfection on 100% pure volcanic lava rock. Serving buffet breakfast and lunch and seated dinner.
Shearwater Dining Room / Victory Dining Room
Savor delicious cuisine in the easy elegance of the main dining room, where a professional wait staff serves breakfast, lunch, and dinner daily from our chef's menu of regionally inspired dishes.