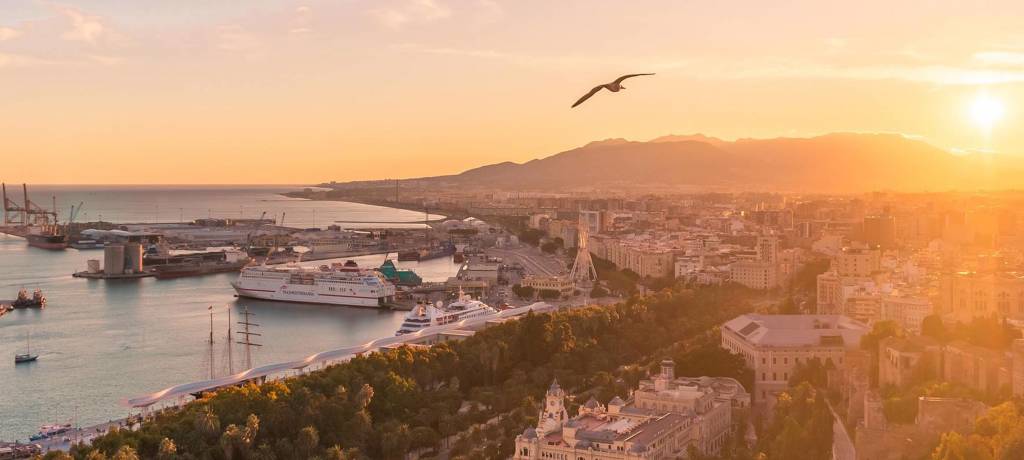 The Best Spain Vacations
Ready to find your perfect Spain vacation package? Start your search now and scroll down to compare a huge selection of deals for 2020 today.
The Best Vacation Deals in 2020
Top Destinations Recommended by Our Travel Experts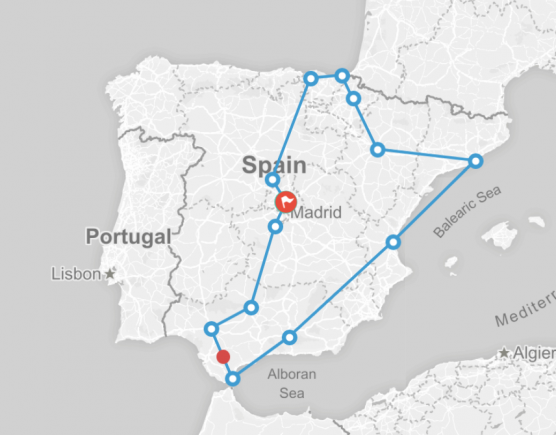 Packages Recommended by Our Travel Experts
After reviewing traveller feedback on all TourRadar trips, our Travel Experts have hand-selected three of the best Spain vacation packages that cover major, must-see destinations: 
Classic Spain, 11 destinations, operated by Intrepid Travel, 22 days, from US$5,225
Best of Spain, 16 destinations, operated by Trafalgar, 15 days, from US$2,925
Spanish Spree (Winter), 13 destinations, operated by Contiki, 14 days, from US$1,407
Want to see more options? Click below to see all Spain tours and use our filters to narrow down your selection.  
View All Packages
Find the Perfect Spain Vacation Package on TourRadar
There are so many fantastic reasons to book with TourRadar, but we'll just give you three: 24/7 customer support, flexible payment options, and the biggest selection of travel experiences online. Our top recommendations and popular tours are listed below, so scroll down to search, compare, and book your dream Spain trip.
Your Spain Bucket List
Handpicked Spain Vacations You'll Love
The Perfect Spain Vacations For:
People Also Ask
How much does an average Spain vacation cost?

Our most popular Spain vacations cost about USD $120 per day. For a seven-day vacation, you're likely to pay about USD $800, but this may be more or less depending on your preferences and travel style (a surf camp will cost you roughly USD $60 per day, while a river cruise will set you back approximately USD $500 per day).

What is the best tour company for Spain?

Every year we honour the vacation package with the best user reviews, and in 2019, Trafalgar's Spanish Wonder (9 Days) tour took the top spot. Head over to this page to compare all Spain tour operators and find your favourite.

What is the ideal Spain itinerary for 7 days?

Select one or two regions you'd like to see the most for a week-long trip. If you've never been to Spain before, we recommend visiting Barcelona for a few days, and then travelling south to see destinations like Seville and Granada. Find more seven-day Spain itinerary ideas here.

What is the ideal itinerary for 14 days?

You can easily visit several regions — including Catalonia, Valencia, and Andalucia — on a two-week Spain vacation. It's possible to see many of the country's major cities within 14 days, but you may want to spend more time in each destination so you're not constantly on the move.

How can I book a Spain vacation on TourRadar?

Booking tours is easy on TourRadar (that's our mission, after all). To lock in your next adventure, search our most popular Spain tours until you find "the one," select your departure dates, and hit the "book now" button to secure your trip. If you have any questions or concerns along the way, our customer support team is standing by 24/7. Check out our Why Touring page for all the perks of travelling on a group tour.

Do people speak English in Spain?

Most locals don't speak English (although it's more common to find English-speaking Spaniards in the country's main tourist areas). It's best to learn a few basic words and phrases before you travel, and — if you're travelling with a tour — you can rest assured knowing your guide will remove any language barriers.

Is it safe?

Although Spain is one of Europe's safest countries, pickpocketing is common in larger cities and on the metro. It's important to always be aware of your surroundings and take any necessary precautions when travelling through crowded or touristy areas.
Contact our Travel Experts
+1 844 311 3006
24/7 Support
Our team of experienced tour specialists have travelled to hundreds of countries around the globe and have decades of first-hand travel experience to share. Contact us now to have all of your tour-related questions answered!
A TRAVEL MAGAZINE BY TOURRADAR