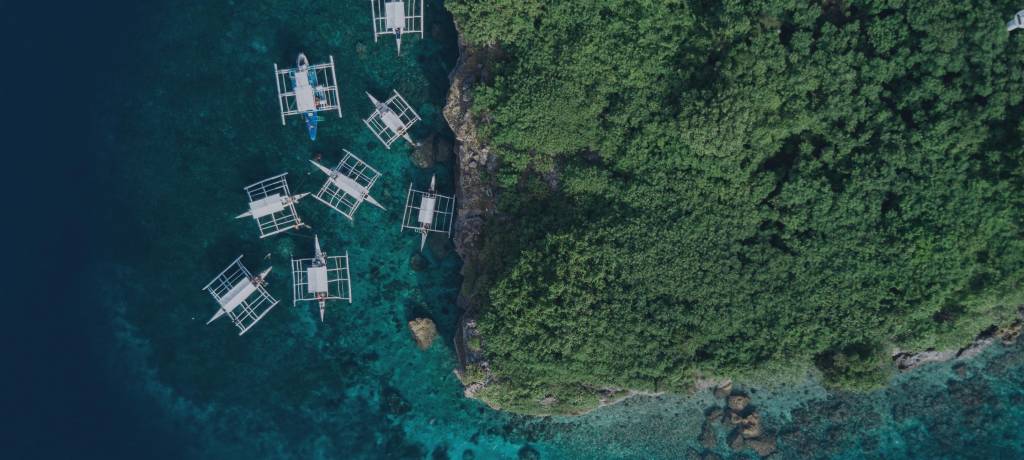 Find the Best Vacations in the Philippines
Ready to find your perfect Philippines vacation package? Scroll down to search and compare a huge selection of trips today, and get ready to lock in your next adventure!
Popular Philippines Vacations
The Best Vacation Deals in 2020
Top Destinations Recommended by Our Travel Experts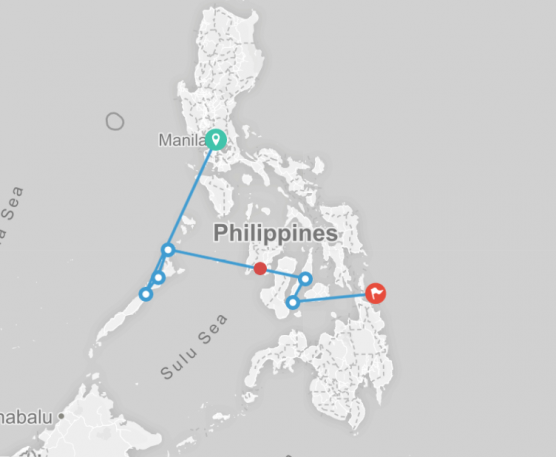 Packages Recommended by Our Travel Experts
After reviewing traveller feedback on all TourRadar trips, our Travel Experts have hand-selected three of the best Philippines vacation packages that cover must-see destinations whilst leaving plenty of time to relax:
Philippines One Life Adventures - 10 Days, 5 destinations, operated by One Life Adventures, 10 days, from US $903
Wanderlands Philippines - 12 Days, 4 destinations, operated by Wanderlands Travel, 12 days, from US $1,470
15 Days Philippines Discovery with Siargao, 7 destinations, operated by Do You Travel, 15 days, from US $1,495
Want to see more options? Click below to see all Philippines tours and use our filters to narrow down your selection.
View All Packages
Find the Perfect Philippines Vacation Package on TourRadar
Finding your perfect Philippines trip on TourRadar is a breeze; simply scroll down to explore our top recommendations and most popular tours, and choose the trip that suits you best! The best part? When you book with us, you'll have access to 24/7 customer support, flexible payment options, and the biggest selection of travel experiences online.
Your Philippines Bucket List
Take a ride on a bangka boat

Similar to a canoe, bangka boats (also known as banca boats) are the most traditional and popular means of transportation when island-hopping throughout the Philippines.

Hike to Taal Volcano

With its unique geological formation and awe-inspiring vistas, hiking to Taal Volcano — the smallest active volcano in the world — is a bucket list-worthy activity.

Explore a subterranean river

Head into an otherworldly ecosystem on the island of Palawan to explore Puerto Princesa Subterranean River National Park, the world's longest navigable underground river.

Visit Bohol Island

A hotbed of natural wonders and adrenaline-pumping adventures, you can check out the Chocolate Hills, go scuba diving, or see a tarsier in the wild on this diverse island.

Meet a local healer

Prepare to be enchanted if you visit Siquijor, a tiny island that's well-known for its magic, mysticism, and mountain-dwelling healers.

Camp on the beach

Whether it's a beach in El Nido, Coron, or Cebu, camping near the ocean under a starlit sky is one experience you simply can't miss in the Philippines.
The Perfect Philippines Vacations For:
Philippines Vacations by Month
People Also Ask
How much does an average Philippines vacation cost?

On average, a Philippines vacation will cost you approximately US $900 for 10 days; however, prices will vary based on a range of factors — including your accommodation preferences and the time of year you're visiting.

What is the cheapest month for a vacation in the Philippines?

Most travellers choose to visit the Philippines during the dry season (which is also the peak tourist season). Prices will be cheaper during the rainy, off-season months between May and October. If you'd like to snag a bargain right now, check out our current deals here.

What is the ideal Philippines itinerary for 7 days?

Travelling in the Philippines can be time-consuming, so If you only have a week to spend here, it's best to choose one island to explore (Palawan is a popular option).

What is the ideal itinerary for 14 days?

You can cover more ground on a two-week trip, but our Travel Experts recommend choosing no more than three islands — like Cebu, Bohol, and Palawan — so you have enough time to fully enjoy each destination.

What is the best tour company for the Philippines?

Every year we honour the tour companies with the best traveller reviews, and in 2019, One Life Adventures took the top spot. If you'd like to explore more Philippines tour operators, head over to this page to compare trips from a range of top-quality brands — from leading names like G Adventures to small, locally-run companies you'll only find on TourRadar.

How can I book a vacation on TourRadar?

Booking tours is easy on TourRadar (that's our mission, after all!). To lock in your next adventure, search our most popular Philippines tours until you find "the one," select your departure dates, and hit the "book now" button to secure your trip. If you have any questions or concerns along the way, our customer support team is standing by 24/7.

Do people speak English in the Philippines?

English is widely spoken and understood throughout the Philippines, especially in larger cities and major tourist destinations. If you're travelling with a tour, you can rest assured knowing your guide will remove any language barriers.

Is it safe?

The Philippines is generally considered to be a safe destination to visit; however, like many other countries, certain areas should be avoided due to higher crime rates. While travelling here, it's important to always be aware of your surroundings, keep standard safety precautions in mind, and exercise caution when travelling alone.
Contact our Travel Experts
+1 844 311 8331
24/7 Support
Our team of experienced tour specialists have travelled to hundreds of countries around the globe and have decades of first-hand travel experience to share. Contact us now to have all of your tour-related questions answered!
A TRAVEL MAGAZINE BY TOURRADAR