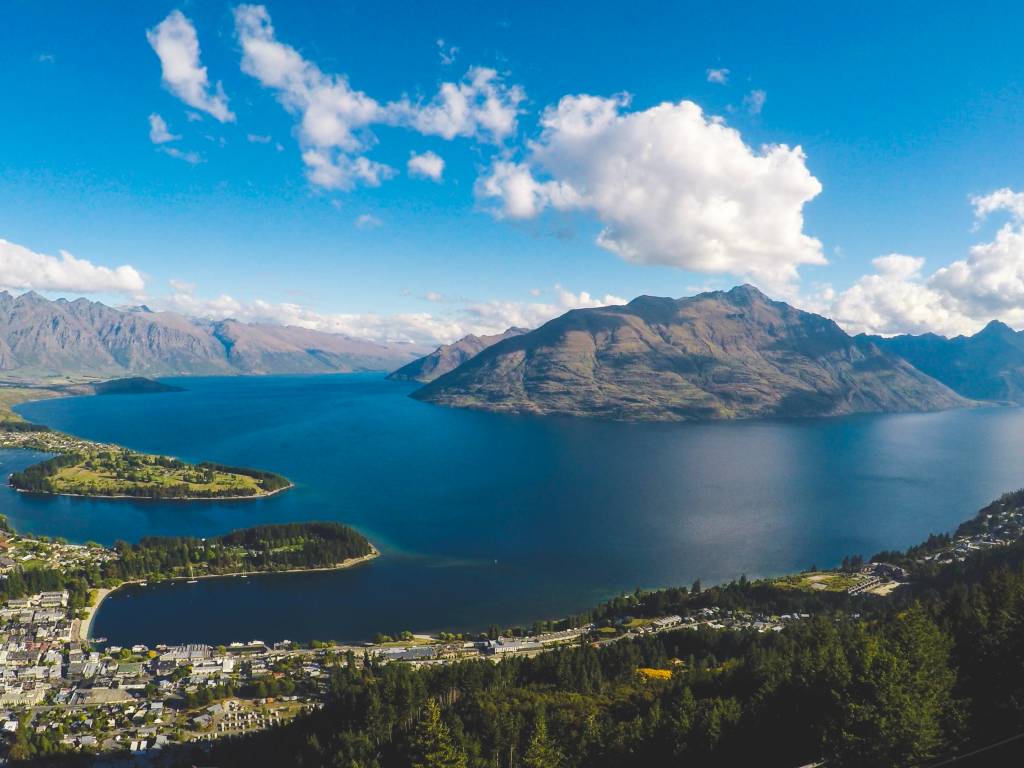 Best New Zealand Vacations
Travellers visit New Zealand to get away from it all - to climb mountains, visit gorgeous beaches, and enjoy the world-famous nightlife. Sound good? Search, compare, and book New Zealand vacation packages with TourRadar.
Popular Vacations for New Zealand
Places Recommended by Our Travel Experts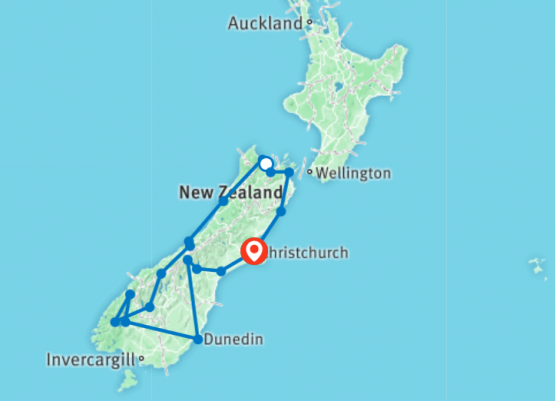 Packages Recommended by Our Travel Experts
To make finding your perfect vacation to New Zealand even easier, our Travel Experts reviewed all of the travel packages on TourRadar. Based on inclusions, traveller feedback, and much more, here are just a few of the best New Zealand vacation packages, visiting places such as Milford Sound, Lake Tekapo, and Christchurch.
Summer Blast Tour, Operated by Flying Kiwi, this 19-day tour visits 17 incredible destinations, from US$2,392
Southern Spectacular, This 10-day tour with AAT Kings visits 16 destinations and is sure to be an incredible experience, from US$3,475
Amplified NZ Tour, Visiting an amazing 23 destinations, this 16-day tour with Hake Tours could be your next adventure from US$1,976
Click below to see all New Zealand tours: select your 
must-see cities 
and narrow down your selection.  
View All Packages
Find the Perfect New Zealand Vacation Package on TourRadar
Before you set off on your New Zealand adventure, you need to make sure your vacation suits exactly what you're looking for, from nightlife to arts and culture to natural adventures. When you use TourRadar to find your next trip, you can rest assured that you're finding the best tours available - and our Travel Experts will be standing by 24/7 to make sure that happens.
Your New Zealand Bucket List
New Zealand Cultural Vacations
New Zealand Vacations by Month
People Also Ask
How much does an average New Zealand vacation cost?

While there are always ways travellers can lower expenses during their New Zealand vacation, generally budgeting $118 USD per day is a good place to start. If you're worried about the cost of your trip, consider travelling on a group tour, where many costs are included. 

What is the cheapest month for a vacation in New Zealand?

The cheapest month to fly to New Zealand is April, but travellers can save on their trip to New Zealand by visiting during non-peak times. Generally, if you're travelling on a budget, we recommend avoiding the high season of June, July, and August. For more tips and tricks, check out our New Zealand travel guide.

What is the ideal New Zealand itinerary for 7 days?

When you're spending 7 days in New Zealand, consider the type of trip you'd like to take and then make sure you hit all the important destinations. Consider visiting Rotorua, Taupo, Wellington, and Coromandel. 

What is the ideal itinerary for 14 days?

When you have a little longer to spend in New Zealand, you'll have time to visit both islands! Make sure to hit Rotorua, Auckland, Christchurch, Franz Josef, Queenstown, and Milford Sound, but it's always a good idea to consider your preferred travel style and then determine where you'll experience that best.

What is the best tour company for New Zealand?

The best tour company for you will depend on what you're most interested in doing and seeing while you're in New Zealand! However, our travellers have rated G Adventures, Scenic Luxury Cruises, and Contiki as some of the best operators in the country. To check out all of our operators, click here. Our team also suggests considering this Tour of the Year winner, Kiwi Vibes. 

How can I book a New Zealand vacation on TourRadar?

Simply use our filters to find the tours that go to your must-see cities and will allow you to travel in your preferred travel style, and book directly online. Need an extra hand? Our Travel Experts are available 24/7 to help you every step of the way. 

Do people speak English in New Zealand?

New Zealand has three official languages: English, New Zealand Sign Language, and Māori. Generally speaking, you can expect most people you come across in shops, restaurants, museums, and other attractions to speak English. 

Is New Zealand safe to visit?

New Zealand is a very safe destination, but travellers should always take precautions when they're away from home! These include avoiding walking alone at night, staying in well-lit, well-trafficked areas, and remaining aware of their surroundings to avoid pick-pocketing. If you're concerned about your safety while travelling, consider booking a group tour, where you'll enjoy built-in safety in numbers and a guide to help you along the way.
Contact our Travel Experts
+1 844 311 3006
24/7 Support
Our team of experienced tour specialists have travelled to hundreds of countries around the globe and have decades of first-hand travel experience to share. Contact us now to have all of your tour-related questions answered!
A TRAVEL MAGAZINE BY TOURRADAR