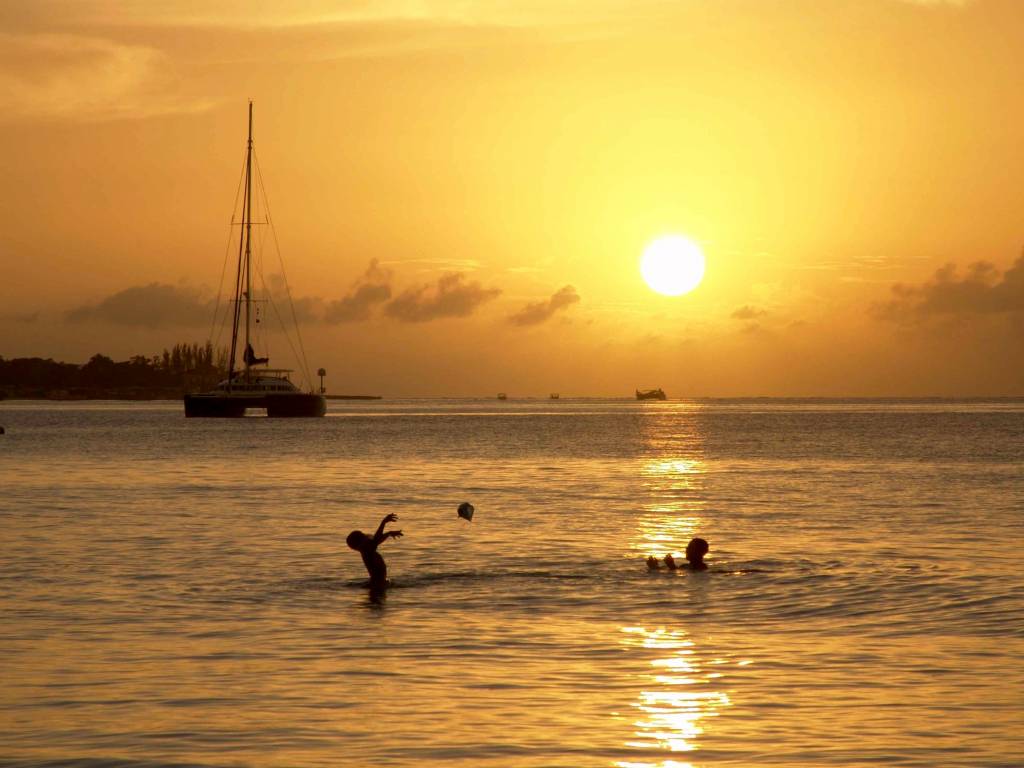 Best Jamaica Vacations
Jamaica makes for one heck of a rum-fueled getaway by the sea! Discover the country's beautiful shorelines and a distinct culture on one of our tours today – easily search, book and compare over 38 deals on TourRadar to find the best Jamaica vacation package. Learn more about what we offer to this country below. 
 
Popular Vacations for Jamaica
Places Recommended by Our Travel Experts
Packages Recommended by Our Travel Experts
Want to find the best Jamaica vacation packages on TourRadar?
Our Travel Experts reviewed all available trips to this country and based on real traveller feedback, singled out the best tour packages going through Kingston, Negril and Montego Bay:
Best of Jamaica, 3 destinations, operated by Intrepid Travel, 8 days, from 127$ per day
Jamaica Encompassed, 5 destinations, operated by G Adventures, 8 days, from 105$ per day
Jamaica Discovery Food Tour, 5 destinations, operated by Jamaica Discovery Tours & Vacations, 15 days, from 127$ per day
Want to visit more destinations in Jamaica? Simply click below to see all our tours, select your
must-see places
and
narrow down your selection to find the perfect trip!
View All Packages
Find the Perfect Jamaica Vacation Package on TourRadar
Finding the perfect trip for a great price is so easy on TourRadar – and because we have simple-to-navigate travel categories, you can browse through vacation packages based on how you like to explore the world.

So whether you're travelling in a group or hitting the road solo, looking to hit the beach or dive into history, you can find a vacation package that fits who you are. Our Travel Experts are standing by 24/7 to provide you with real human support in booking your dream vacation.  
Your Jamaica Bucket List
Bring your dancing shoes

Discover the sound of a nation by throwing yourself feet-first into Jamaican culture and partying with the locals at a reggae club.

Take a dip in the Blue Lagoon

The position of the sun above this 180-feet-deep underwater sinkhole causes the water to change colour throughout the day.

Visit Dunn's River Falls

One of the popular tourist attractions in Jamaica, these waters fall in such a way that visitors can climb right up to the top – 600-feet high! 

See the view from the top

Visit Jamaica's highest peak – Blue Mountain – and you'll be rewarded with some of the best views in all of the Caribbean. 

Chill at Rick's Cafe

Perched on a craggy bluff over looking the sea, this cafe is famous for cliff diving and reggae. You can take part, or just watch thrill-seekers gracefully leap into the water below.

Learn more about Bob Marley

Trace the roots of singer and songwriter Bob Marley in Jamaica. Begin at the Bob Marley Museum, but also visit Nine Mile, the place where Marley was born and laid to rest. 
Jamaica Vacations by Month
People Also Ask
How much does an average Jamaica vacation cost?

Mid-range travellers should budget between $150-$170 USD per day, and high-end travelers should budget at least $300 USD per day for Jamaica. In either budget, this cost includes an appropriately-priced hotel or resort per night, most meals out and attractions.

What is the cheapest month for a vacation in Jamaica?

Jamaica's low season runs from summer through to December, but bear in mind that this may not be the best time to travel. The rainy season falls from May to June and from September to November, and this also overlaps with hurricane season. From December to April is the best time for travel weather-wise in Jamaica, but these are also the country's peak travel months. 

What is the ideal itinerary for seven days in Jamaica?

If you're planning to travel to Jamaica for seven days, we recommend visiting the following destinations for one to two days: Montego Bay, Kingston, Negril and Port Antonio. You can experience the country's beaches and culture in these top traveller spots. 

What is the ideal itinerary for 14 days in Jamaica

Fourteen days is the perfect amount of time for Jamaica (although you could easily spend more). Take about two days to enjoy each of the following destinations: Montego Bay, Negril, South Coast, Kingston, Port Antonio and Ocho Rios.
 

What is the best tour company for Jamaica?

For Jamaica, our Travel Experts recommend G Adventures, Intrepid Travel and Jamaica Discovery Tours & Vacations. For adventure tours, the best companies are Explore, Holiday Services Ltd and Trek America. While for beach tours the best company is Bamba Experience. See our full list of the best Jamaica travel companies.

How can I book a Jamaica vacation on TourRadar?

Browse through our selection of tours based on your preferences, and if you have several that you like, compile a wish list with your preferred options. If you're struggling to make a decision, give our Travel Experts a call, and we can help you figure it out. To learn more about multi-day group tours read this page: Why Touring.

Do people speak English in Jamaica?

The official language in Jamaica is English, but a large majority of Jamaicans speak a version of English Creole, known by linguists as Jamaican Creole or Patois.

Is Jamaica safe for tourists?

Jamaica is reasonably safe for visiting. The issues with gang violence that have made the news don't impact areas popular with tourists – and police crack down on this element, so you needn't be fearful. Check out our article comparing Jamaica and Cuba.
Contact our Travel Experts
+1 844 311 8331
24/7 Support
Our team of experienced tour specialists have travelled to hundreds of countries around the globe and have decades of first-hand travel experience to share. Contact us now to have all of your tour-related questions answered!
A TRAVEL MAGAZINE BY TOURRADAR