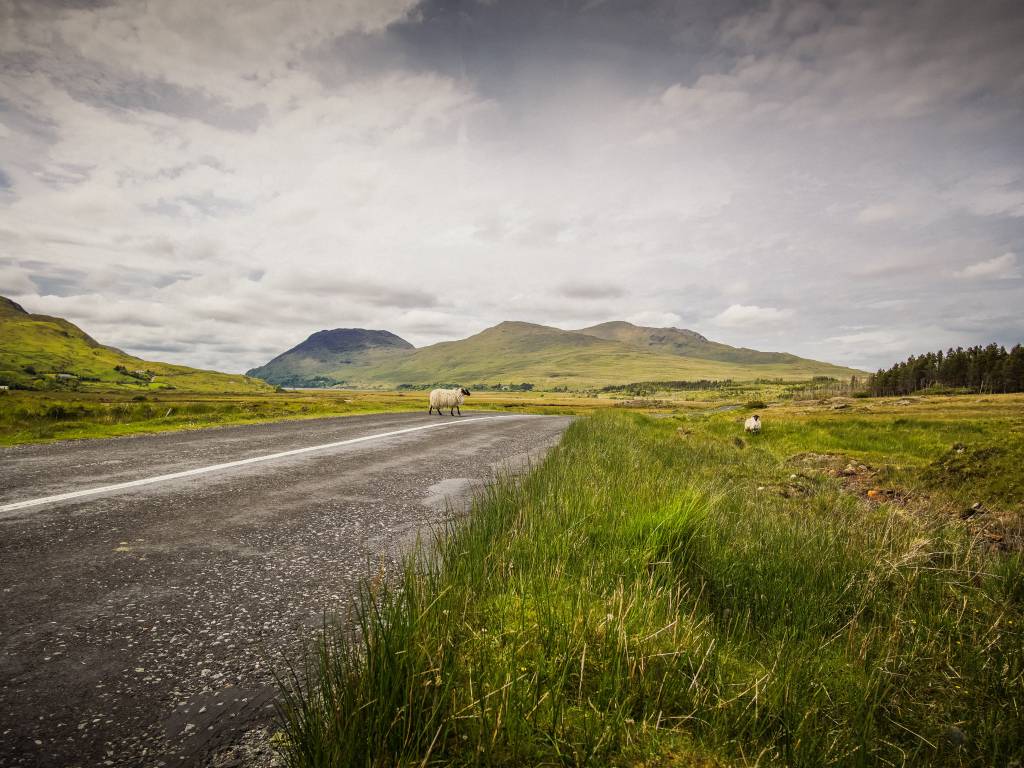 Find the Best Ireland Vacations
Get your search started below and easily compare and book your perfect Ireland vacation today.
Popular Vacations for Ireland
Places Recommended by Our Travel Experts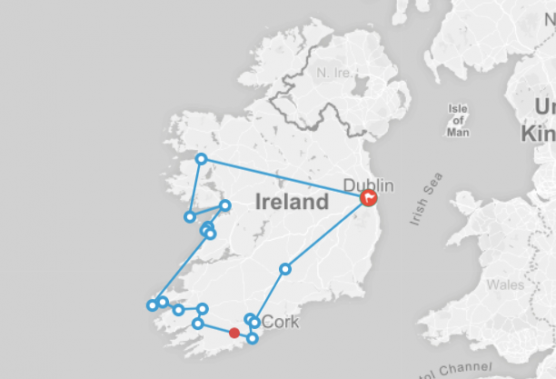 Packages Recommended by Our Travel Experts
Our travel experts are always hard at work in search of the best tours to your favourite destinations! Based on traveller feedback and our own experience, these are some of the best Ireland vacation packages visiting Dingle, Galway, and the Cliffs of Moher.
Great Atlantic Adventure small group tour, 15 destinations, operated by Overland Ireland - Small Group Tours, 7 days, from US$1,552
The Celtic Voyage - Multi-Day - Small Group Tour of Ireland, 8 destinations, operated by Wild N' Happy, 6 days, from US$759
5-Day Escape to the South West Small-Group Tour from Dublin, 22 destinations, operated by Rabbie's Small Group Tours, 5 days, from US$786
Looking for more? Click below to see all of our Ireland tours, and use our filters to narrow down your selection. Simply select your must-see cities and your preferred travel style to find your dream tour!
View All Packages
Find the Perfect Ireland Vacation Package on TourRadar
For a small country, Ireland is packed to the brim with everything you're looking for in a vacation - whether you're the type to cozy up in a pub and visit museums or get out into the elements and embark on a long-distance hike. When you use TourRadar to find your next adventure, you can rest assured that you're finding the best tours available - and our Travel Experts will be standing by 24/7 to make sure that happens.
Your Ireland Bucket List
Visit the most spectacular rock formation

Located in County Antrim, the Giant's Causeway contains about 40,000 interlocking stone columns. The result of an ancient volcanic eruption, this natural site is a must-see for travellers and locals alike.

Discover Galways' music scene

Galway is famous around the world for its traditional (or "trad") music scene. Settle into a pub for the evening and watch as local musicians perform, and feel like a part of the community.

Kiss the stone at Blarney Castle

Always searching for the right words? Legend has it that kissing the stone at Blarney Castle in County Cork gives you the "gift of the gab." 

Walk the Dingle Peninsula

Some of the most breathtaking views in Ireland can be found around the Dingle Peninsula, from craggy cliffs to crashing Atlantic waves. What will you find?

Drive along the Wild Atlantic Way

Take this stunning road trip around Ireland's coast. Along the way, pop into beautiful towns, walk across vast beaches and get to know Ireland on a whole new level. 

Explore Connemara National Park

One of Ireland's six beautiful national parks, Connemara National Park is home to walking trails, hiking opportunities, and even a Victorian nunnery!
Handpicked Vacation Packages
Ireland Vacations by Month
People Also Ask
How much does an average Ireland vacation cost?

While there are experiences for travellers with all budgets in Ireland, and ways to save money throughout your trip, generally budgeting approximately USD$120 per person, per day is a good rule of thumb. However, travelling on a group tour is often a great way to save money on expenses. Accommodation, meals, and domestic travel are often included in the tour price.

What is the cheapest month for a vacation in Ireland?

There are many ways to save money on a trip to Ireland! One of the best ways to fit your trip into your budget is to travel during the low-season, which occurs in November, January, and February. For more information about the best time to visit Ireland, check out our travel guide.

What is the ideal Ireland itinerary for 7 days?

There's so much to see and do in Ireland that if you're visiting for 7 days, you should think about where you'd most like to visit before you set out. From Dublin to Galway, the Cliffs of Moher and everything in between, our Travel Experts have put together a few of our favourite 7-day itineraries in Ireland here.

What is the ideal itinerary for 14 days?

Spending more time in Ireland gives you the opportunity to discover even more of this beautiful country! Since Ireland has so much to offer travellers, consider your preferred travel style: would you like to hike? Consider one of Ireland's long-distance trails such as The Dingle Way. Is art your thing? 14 days visiting cities like Dublin and Galway could be perfect. 

What is the best tour company for Ireland?

When you're looking for a tour company to travel to Ireland with, you should always consider what's included in each itinerary and whether it matches up with what you're hoping to experience. Thankfully, at TourRadar we've already done the hard work for you! Check out our list of operators travelling to Ireland to find the one that best suits you. Our team also suggests considering this Tour of the Year winner, Overland Ireland - Small Group Tours.

How can I book a Ireland vacation on TourRadar?

Simply use our filters to find the tours that go to your must-see cities and will allow you to travel in your preferred travel style, and book directly online. Need an extra hand? Our Travel Experts are available 24/7 to help you every step of the way. 

Do people speak in English in Ireland?

The official languages of Ireland are English and Irish, meaning that nearly everyone you come across in Ireland will speak English.

Is it safe?

Ireland is a very safe destination, but be sure to take some reasonable security cautions along your adventure! Be aware of pick-pocketing in major cities, avoid walking alone at night, and be aware of your surroundings. If you're worried about safety along your travels, consider travelling with a group tour! Not only will your guide direct you to the safest parts of town, you'll have plenty of built-in friends to walk around with. 
Contact our Travel Experts
+1 844 311 8331
24/7 Support
Our team of experienced tour specialists have travelled to hundreds of countries around the globe and have decades of first-hand travel experience to share. Contact us now to have all of your tour-related questions answered!
A TRAVEL MAGAZINE BY TOURRADAR