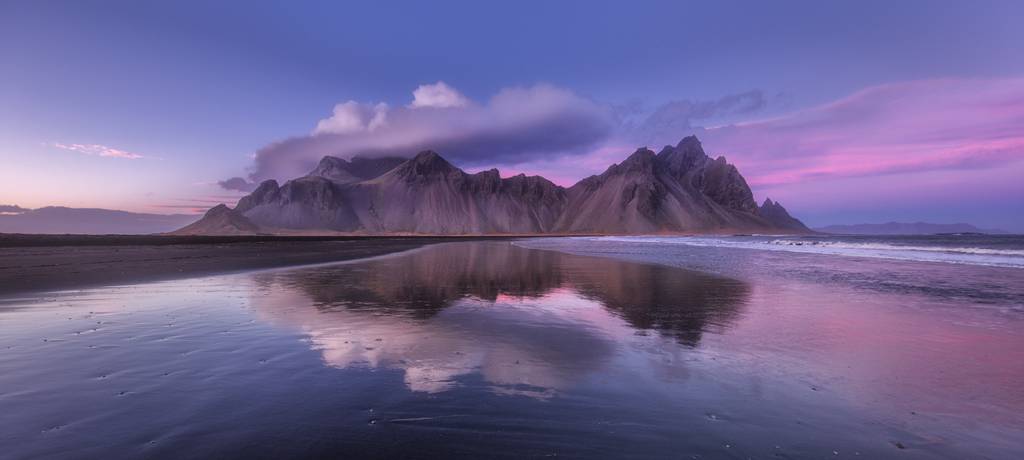 Best Iceland Vacations
Ready to find your perfect Iceland vacation package? Scroll down to search and compare a huge selection of trips today, and get ready to lock in your next adventure!
The Best Vacation Deals in 2021
Popular Iceland Vacations
Top Destinations Recommended by Our Travel Experts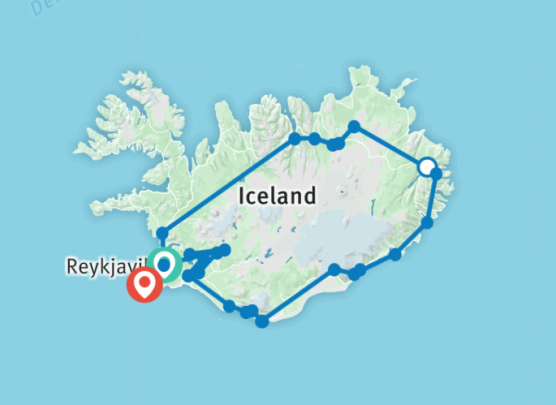 Packages Recommended by Our Travel Experts
After reviewing traveller feedback on all TourRadar trips, our Travel Experts have hand-selected three of the best Iceland vacation packages that cover must-see destinations like the Blue Lagoon, Reykjavik, and Akureyri: 
Self-drive | Ring Road & Golden Circle Complete Iceland Tour, 20 destinations, operated by Marina Travel, 9 days, from US $1,430
Iceland: See & Do it ALL in 9 Days, 24 destinations, operated by CharlieTheTraveler, 9 days, from US $2,359
Natural Wonders of Iceland (Small Groups), 10 destinations, operated by Insight Vacations, 9 days, from US $5,643
Want to see more options? Click below to see all Iceland tours and use our filters to narrow down your selection.   
View All Packages


Find the Perfect Iceland Vacation Package on TourRadar
Finding your perfect Iceland trip on TourRadar is a breeze; simply scroll down to explore our top recommendations and most popular tours, and choose the trip that suits you best! The best part? When you book with us, you'll have access to 24/7 customer support, flexible payment options, and the biggest selection of travel experiences online.
Your Iceland Bucket List
Explore the Snaefellsnes Peninsula

Situated between Reykjavik and the Westfjords, this region is renowned for its dramatic volcanic peaks, basalt cliffs, and black and golden sand beaches.

Drive Iceland's Ring Road

With otherworldly scenery at every turn — from majestic lava fields to thundering waterfalls — Iceland's Ring Road makes for an epic and unforgettable road trip route.

Go Hiking in Skaftafell Nature Reserve

In Skaftafell, towering mountain peaks, breathtaking glaciers, and birch forests act as a stunning backdrop to the region's spectacular hiking trails.

Tour the Golden Circle

Whether you have one day or one week to explore the Golden Circle, this iconic route is a must-see for anyone who's visiting the Land of Fire and Ice.

Relax in Mývatn Nature Baths

There's nothing better than soaking in the geothermally-heated waters of these tranquil hot springs after a long day of adventuring.

Marvel at the Northern Lights

Seeing this magnificent light show dancing in the sky is nothing short of amazing, and it's guaranteed to be an experience you'll remember forever.
Iceland Adventure Vacations
The Perfect Iceland Vacations For:
Iceland Vacations by Month
People Also Ask
Is Iceland safe to visit?

Unsure if you can visit Iceland? Confused by ever-changing travel policies? We've got you covered! Visit our Safe Travel Guide to get real-time information on entry requirements and travel guidelines in seconds.

How much does an average Iceland vacation cost?

One of our most popular six-day Iceland tours costs approximately USD $1,300; however, prices will vary depending on a range of factors — including your accommodation preferences and the time of year you're visiting. Read this article to learn how to plan a budget-friendly trip to Iceland: How to Enjoy Iceland on a Budget.

What is the cheapest month for a vacation in Iceland?

To save on your Iceland vacation, consider booking your trip between the off-season months of November and March. If you'd like to snag a bargain right now, check out our current deals here.

What is the ideal Iceland itinerary for 7 days?

With seven days in Iceland, our Travel Experts recommend exploring must-see destinations like Reykjavik, The Golden Circle, and the South Coast. Explore our seven-day itinerary ideas for more inspiration.

What is the ideal itinerary for 14 days?

You can easily visit several can't-miss sights and lesser-visited gems — including the Golden Circle, the Westfjords, and Northern Iceland — on a two-week Iceland vacation. And, since Iceland is a relatively small country, it's possible to cover a lot of ground over the course of 14 days.

What is the best tour company for Iceland?

According to traveller feedback, some of the best tour companies for an Iceland trip are Topdeck, One The Go Tours, Intrepid Travel, Insight Vacations, and Arctic Adventures. There are plenty more to choose from, though, so head over to this page to compare all Iceland travel companies and find your favourite.

How can I book an Iceland vacation on TourRadar?

Booking tours is easy on TourRadar (that's our mission, after all). To lock in your next adventure, search our most popular Iceland tours until you find "the one," select your departure dates, and hit the "book now" button to secure your trip. If you have any questions or concerns along the way, our customer support team is standing by 24/7.

Do people speak English in Iceland?

The majority of Icelandic people are fluent in English, so you don't have to worry about overcoming any language barriers when travelling through the country.
Contact our Travel Experts
+1 844 311 8331
24/7 Support
Our team of experienced tour specialists have travelled to hundreds of countries around the globe and have decades of first-hand travel experience to share. Contact us now to have all of your tour-related questions answered!
A TRAVEL MAGAZINE BY TOURRADAR