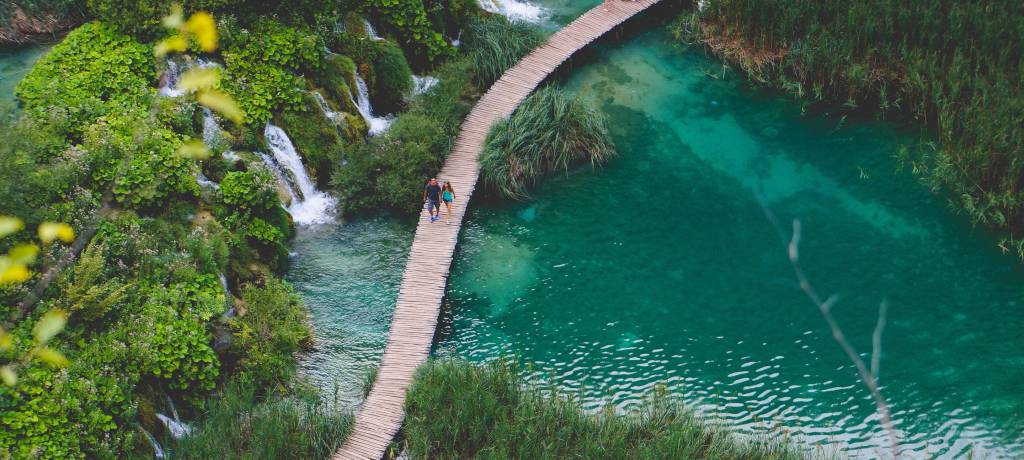 Find the Best Croatia Vacations
If you're on the hunt for your perfect time away, use TourRadar to search, compare and book your next Croatia vacation and rest assured, knowing you're about to enjoy the best time ever.
Popular Vacations for Croatia
Places Recommended by Our Travel Experts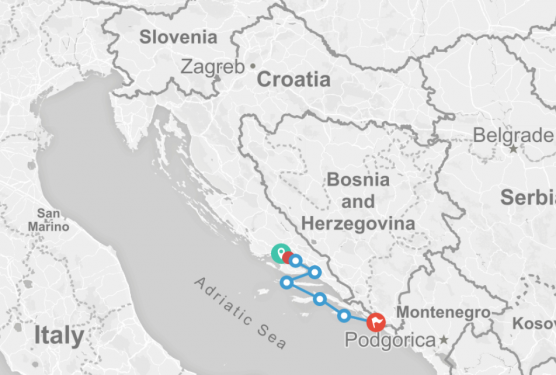 Packages Recommended by Our Travel Experts
After reviewing traveller feedback on all TourRadar trips, our Travel Experts have hand-selected three of the best Croatia vacation packages for sailing:
Croatia Island Hopper from Split - Classic Standard Below Deck, 8 destinations, operated by Busabout, 8 days, from US $761
Croatia Sailing Traditional Experience | Split to Dubrovnik, 9 destinations, operated by Horizon Sail, 8 days, from US $836
Med Sailing in Croatia (from Split to Dubrovnik), 8 destinations, operated by Med Sailing Holidays, 8 days, from US $1,216
Click below to see all Croatia tours, select your
travel style
and narrow down your selection. Or read here the
best 7 day Croatia itineraries
.
View All Packages
Find the Perfect Croatia Vacation Package on TourRadar
Croatia is the ultimate underdog when it comes to culturally rich beach-friendly destinations.  Use TourRadar to find your next vacation and you can rest assured that you're finding the best tours available - and our Travel Experts will be standing by 24/7 to make sure that happens.
 
Choose Your Travel Style
Sailing

With no shortage of breathtaking landscapes, there's more than one way to explore Croatia's nature and adventure – but a well-deserved favourite starts onboard a sailboat. 

View Packages

Beach

Croatia sits comfortably on the Adriatic Sea, so there's plenty of beaches to go around. All you'll be asked to do is relax on stretches of sandy coast or head into the spectacular water for a swim. 

View Packages
Your Croatia Bucket List
Go sailing

With more than 1,000 islands to sail between, exploring the country's many tucked away spots by boat is an excellent way to unwind on vacation.

Try black risotto

Black risotto is a delicious must-try dish when in Croatia. Getting its colour from the squid ink it's prepared with, this risotto often contains other seafood, particularly mussels and clams.

Swim in Krka waterfalls

If you're curious where a paradise swimming experience can be found look no further than the 7 Krka waterfalls that can be found in Krka National Park.

Walk Dubrovnik's walls

Fans of Game Of Thrones will recognize this ancient walled city as Kings Landing, but the city's fortress walls provide breathtaking views to everyone, regardless of your viewing habits.

Swim at Zlatni Rat Beach

Relax on the soft sands found on Zlatni Rat Beach, just on the island of Brač and cool off in the refreshing Adriatic sea.

Hike to a legendary cave

Head off to the island of Mljet and follow the trail that leads to Odysseys' Cave, a magical cliffside beach where Odysseys himself was rumoured to have been shipwrecked.
Hiking Vacations in Croatia
Croatia Vacations by Month
People Also Ask
How much does an average Croatia vacation cost?

On average, you can expect to spend about $72 per day. The average price for a 7-day trip is approximately US $1,000 per person but can be way higher depending on the travel style. Compare our group tours to find a tour that fits your budget. 

What is the cheapest month for a vacation in Croatia?

The cheapest time for a vacation in Croatia is during early spring and late autumn (considered the low season). Throughout spring and summer, you can usually expect to be lucky with pleasant temperatures and idyllic weather.

What is the ideal Croatia itinerary for 7 days?

Usually, 7-day tours spend the most time in Dalmatia and the southern part of Croatia: visiting Split, Dubrovnik, and the most popular islands.

What is the ideal itinerary for 14 days?

Within two weeks you've got enough time to visit popular cities like Split and Dubrovnik as well as travel north to see Central Croatia and the Plitvice Lakes.

Do people speak in English in Croatia?

Along the coast, you'll find that English is commonly spoken in most hotels, restaurants and shops. We do recommend learning some basic Croatian words and phrases like please (Molim), thank you (Hvala), good morning (Dobro Jutro) and the like.

Do you tip in Croatia?

There isn't a formal tipping culture in Croatia, and it is completely discretionary, however, tips of any kind will always be greatly appreciated. In restaurants (and across the tourism industry) it is mostly expected that you leave a 10% gratuity. If the service was great, it's advised to tip 15% of the bill.

Is Croatia safe to travel around?

Most definitely! Due to the number of visitors that arrive in Croatia every year, you will find there are many safe hostels or hotels where you will meet other solo travellers. Where possible, always keep your wits about you and keep an eye on your belongings to avoid petty crimes like pickpocketing.
Contact our Travel Experts
+1 844 311 8331
24/7 Support
Our team of experienced tour specialists have travelled to hundreds of countries around the globe and have decades of first-hand travel experience to share. Contact us now to have all of your tour-related questions answered!
A TRAVEL MAGAZINE BY TOURRADAR