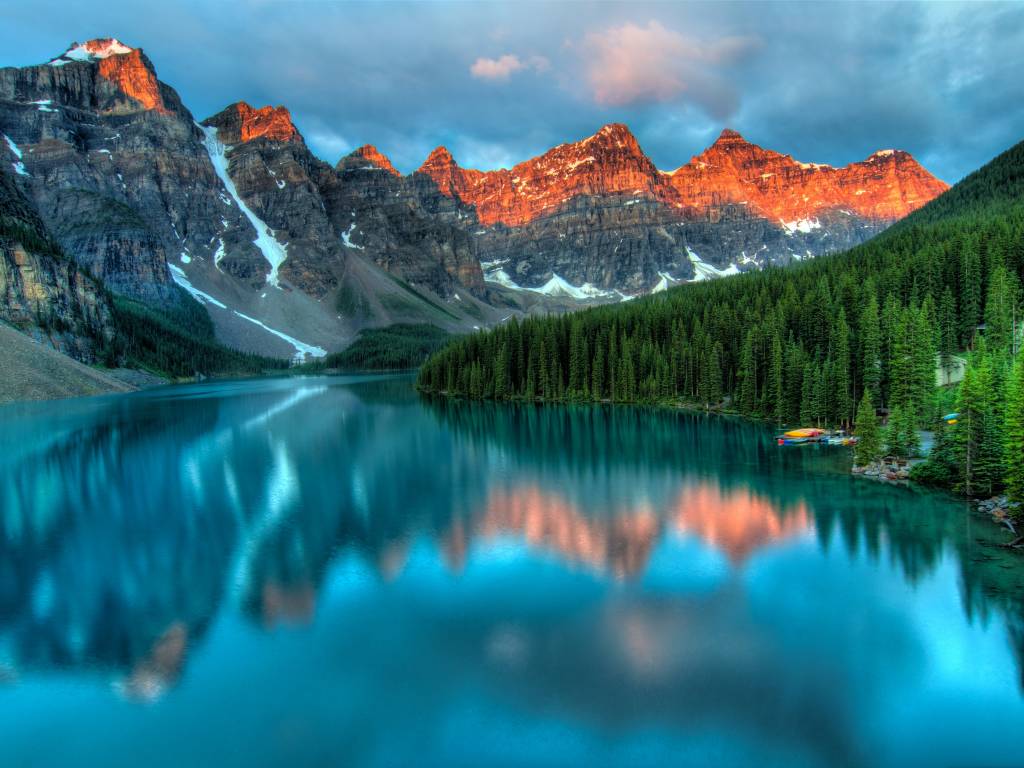 Best Canada Vacations

Get your search started below and easily compare and book your perfect Canada vacation today. There are more than 250 deals to choose from!
Popular Vacations for Canada
Places Recommended by Our Travel Experts
Packages Recommended by Our Travel Experts
To help you search faster, our Travel Experts have hand-selected the best Canada vacation packages based on real traveller reviews. These itineraries include places like Toronto, Vancouver and Banff National Park:
Canadian Train Odyssey, 7 destinations, operated by Cosmos, 15 days, from 275$ per day
Great Canadian Rail Journey, 9 destinations, operated by Globus, 13 days, from 425$ per day
Canada from East to West, 12 destinations, operated by Costsaver, 19 days, from 182$ per day
Click below to see all our Canada tours, and use our filters (like
must-see cities
) to narrow down your search.
View All Packages
Find the Perfect Canada Vacation Package on TourRadar
Use TourRadar to search, compare and book your own vacation package and enjoy tours that include accommodation, local guides and more! Our Travel Experts are standing by 24/7 to provide you with real human support in booking your dream vacation. Canada is waiting. 
Your Canada Bucket List
Canada Vacations by Month
People Also Ask
How much does an average vacation in Canada cost?

While there are experiences for travellers with all budgets in Canada, the average traveller should budget between $100 and $200 per day. However, travelling on a group tour is often a great way to save money on expenses. Accommodation, meals, and domestic travel are often included in the tour price.

What is the cheapest month for a vacation in Canada?

The cheapest time to visit Canada is usually around November when tourism decreases and flights are more affordable. High season usually begin in June and lasts through the end of August.

What is the ideal Canada itinerary for 7 days?

You should first choose between the East and West as it won't be possible to enjoy both regions in such little time. If heading west, consider a tour that includes a deep dive into the Canadian Rockies, if east head to the Maritimes instead.

What is the ideal itinerary for 14 days?

If you decide to spend two weeks in Canada it becomes easier to see more of the country but keep in mind an internal flight will be necessary to save time travelling between the coast. Find the best 14-day itineraries here for your next vacation.

What is the best tour company for Canada?

Every year we honour the tour with the best user reviews, and in 2019, Rockies Premium Tour from Vancouver 2020 took the top spot. Head over to this page to compare all Canada tour operators and find your favourite.

How can I book a Canada vacation on TourRadar?

Simply use our filters to find the tours that go to your must-see cities and will allow you to travel in your preferred travel style, and book directly online. Need an extra hand? Our Travel Experts are available 24/7 to help you every step of the way.

Do people speak in English in Canada?

Canada has two official languages: French and English. The majority of most Canadians speak English as it's the nation's working language, while almost all French-speakers live in the province of Quebec.

Is Canada a safe place to travel?

Canada is considered a relatively safe country with the biggest risk to travellers being a petty crime in its city centres. Read about the best places to travel solo in Canada in our online magazine, Days to Come.
Contact our Travel Experts
+1 844 311 8331
24/7 Support
Our team of experienced tour specialists have travelled to hundreds of countries around the globe and have decades of first-hand travel experience to share. Contact us now to have all of your tour-related questions answered!
A TRAVEL MAGAZINE BY TOURRADAR