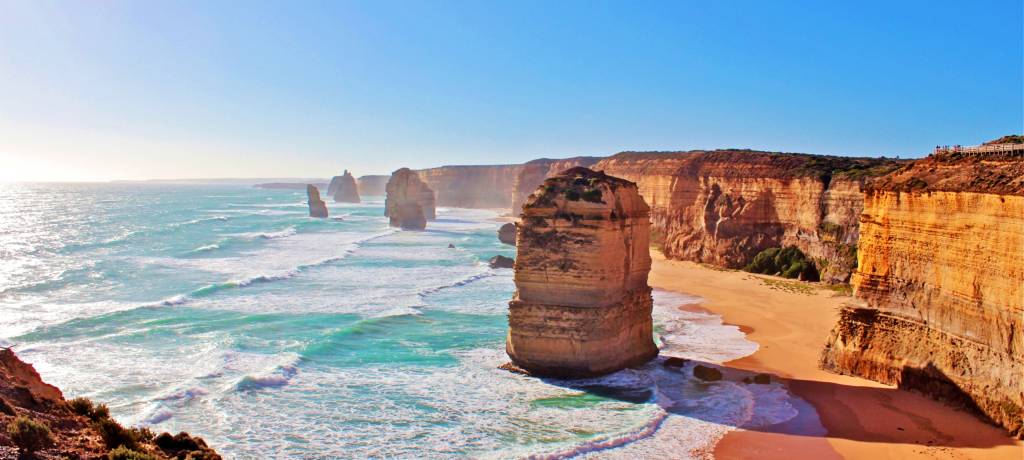 Best Australia Vacations
From Sydney to Adelaide, Cairns to Brisbane, and everything in between, Australia has so much to offer travellers of all ages! If you're on the hunt for your perfect Australia vacation deal, use TourRadar to search, compare and book your next escape.
Popular Vacations for Australia
Places Recommended by Our Travel Experts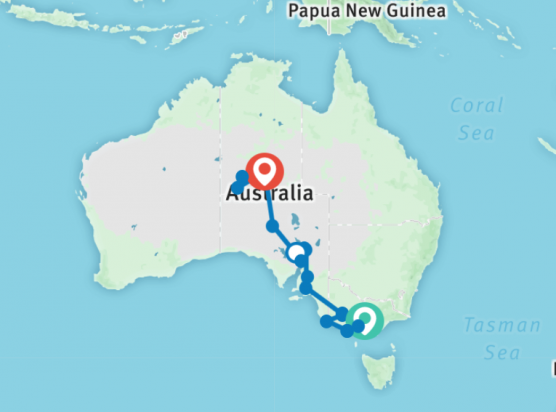 Packages Recommended by Our Travel Experts
To make finding your perfect vacation to Australia even easier, our Travel Experts reviewed all of the travel packages on TourRadar. Based on inclusions, traveller feedback, and much more, here are just a few of the best Australia vacation packages, visiting places such as Grampians National Park, Melbourne, and the Great Ocean Road.
Melbourne to Adelaide Tour 3 DAYS. This 3-day tour, operated by Wildlife Tours Australia, takes travellers to 7 destinations, starting from just US $244.
Great Ocean Road Adventure ex Melbourne (Original). This 3-day tour with Intrepid Travel is tiny but mightly! Travellers will visit 18 destinations, from US $499.
Down South & Outback (Ex. Melbourne) 2019-20. Looking to spend more time in Australia? This 14-day Topdeck tour visits 16 destinations, from US $2,349.
Click below to see all Australia tours, select your
must-see cities
and narrow down your selection.
View All Packages
Find the Perfect Australia Vacation Package on TourRadar
Australia is a bucket-list destination for nearly every traveller - who wouldn't want to spend their vacation exploring pristine nature, relaxing on expansive beaches, and discovering fascinating cities? Australia has something for everybody, which is why it's so important to find the best vacation package for you! When you use TourRadar to find your next adventure, you can rest assured that you're finding the best tours available - and our Travel Experts will be standing by 24/7 to make sure that happens.
Your Australia Bucket List
Australia Beach Vacations
Australia Vacations by Month
People Also Ask
How much does an average Australia vacation cost?

On average, travellers should expect to spend approximately $128 USD per day during their trip to Australia. However, there are always budget tips travellers can follow to decrease this! If budget is a concern, one major tip is to join a group tour, during which many expenses, such as accommodation, meals, and admission to significant sites, are included.

What is the cheapest month for a vacation in Australia?

Travellers looking to save on their vacation to Australia should aim to travel during the low season, which is from June to August. As this is winter in Australia, travellers should note that visiting the south of the country will mean much cooler temperatures, but also big savings on hotels and flights. To learn more about budgeting for your trip, check out 2 Weeks in Australia for Every Budget.

What is the ideal Australia itinerary for 7 days?

Because Australia is so large, the ideal itinerary will depend on what you're looking to see and do! Travellers looking for nature, for example, should consider visiting Alice Springs, Tasmania, and the Great Barrier Reef, to name a few options.

What is the ideal itinerary for 14 days?

When you have a little longer to spend in Australia, you're able to hit more of the main attractions, such as Sydney's beaches, Tasmania's natural beauty, and everything in between! If you still aren't sure about where you'd like to go in Australia, here are a few of our top 14-day vacations.

What is the best tour company for Australia?

Our top tour operators for Australia are INTRO Travel, Cosmos, and Intrepid Travel, but there are so many other operators just waiting to give you the experience of your life! To view all of our operators, check out our list of the best Australia tour companies.

How can I book an Australia vacation on TourRadar?

Simply use our filters to find the tours that go to your must-see cities and will allow you to travel in your preferred travel style, and book directly online. Need an extra hand? Our Travel Experts are available 24/7 to help you every step of the way.

Do people speak in English in Australia?

Australia has no official language, but it is generally agreed-upon that English is the most widely-spoken language in the country. Travellers should have no difficulty communicating with locals in English!

Is Australia safe to visit?

Of course! Visitors must always use common sense when travelling in Australia by being aware of their surroundings, being on the lookout for pickpockets and other petty crime, and travelling in groups where possible. However, it is generally safe and pretty amazing for solo travellers, families, and small or large groups to explore.
Contact our Travel Experts
+1 844 311 8331
24/7 Support
Our team of experienced tour specialists have travelled to hundreds of countries around the globe and have decades of first-hand travel experience to share. Contact us now to have all of your tour-related questions answered!
A TRAVEL MAGAZINE BY TOURRADAR