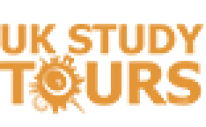 UK Study Tours
Headquarters in Brighton, England
OVERALL RATING
4.0/5 - Good
See all tours
26 UK Study Tours Reviews
Excellent

54%

Good

23%

Average

8%

Rather Poor

12%

Bad

4%
Accommodation

4.5 / 5

Transportation

3.5 / 5

Meals

3.5 / 5

Value for money

4 / 5

Guide

4 / 5
Write a review
Looking for a specific tour?
79 UK Study Tours tours
Check it out
About UK Study Tours
UK Study Tours is one of the largest specialist student tours providers in the UK. Each year 1000's of students travel with us to some of the most popular and famous cities and historical monuments in the UK as well as to destinations such as France, Belgium, Holland & Germany. Our extensive programme of student tours operates throughout the year, giving international students the opportunity to make the most of their stay in the UK and see the most popular places in Britain and Europe at an affordable price, in the company of our friendly and experienced tour guides. With tours every week departing from Brighton & Hove, London, Cambridge, Oxford, Bournemouth, Bath and Bristol, there is something to suit everyone. Our weekend day trips take in some of the most popular tourist destinations such as Bath & Stonehenge, Stratford upon Avon and Cambridge. We also offer two, three and four day tours to more far away destinations such as Scotland & Edinburgh, Ireland & Dublin, France - Paris, Holland - Amsterdam and much more, as well as many Festivals, Football games and London Theatres throughout the year.
UK Study Tours videos
VLOG - Travelling to Paris, Disneyland & Versailles
VLOG - Travelling to Amsterdam & Bruges
VLOG - Travelling to North Wales & Snowdonia
VLOG - Travelling to Liverpool & Manchester
Dublin Top Attractions - UK Study Tours
Show more...
Cologne Top Attractions - UK Study Tours
Scotland & Edinburgh Top Attractions - UK Study Tours
Munich Top Attractions - UK Study Tours
Paris Top Attractions - UK Study Tours
VLOG - Travelling to Cologne & Brussels
VLOG - Travelling to Bath & Stonehenge
VLOG - Travelling to Portsmouth & Isle of Wight
Cardiff Top Attractions
VLOG - Travelling to Oxford, Windsor & Eton
Warwick Castle & Stratford Upon Avon
Winchester & Portsmouth
VLOG - Travelling to Cambridge
UK Study Tours Photos

Questions & Answers
Here we have collected and answered the most frequently asked questions.
Do I need to be a student to join UK Study Tours?

You don't need to be a student to travel with UK Study Tours, everyone is welcomed on our tours. And all individuals can book any tour online. However average age of travellers is 18-29 and all our customers including individual travellers need to respect tour guide, tour driver and all the other travellers. UK Study Tours takes 0% tolerance to any rude or agressive behaviour.

Where can I find departure time and pick up location?

Departure time with the pick up point is shown at first step of booking process, also both are listed on your ticket.

What should I bring for the duration of the tour?

Essentials to take include: tour ticket, passport, identification, money, bank card, phone, camera and suitable clothing.

What is usually included in a tour?

In general, all our tours are inclusive of travel, services of a tour guide. For weekend tours hotel accommodation with breakfast is included. To find out what else is included please read tour itinerary.

What meals are included?

On weekend tours breakfast at the hotel where the group is staying is included.

How much money should I plan for per day?

Enough to cover lunch, dinner and any tour optional extras, city attractions or shopping you wish to do while you are on a tour. It is also a good idea to have a bank card to cover any emergencies which may happen.

What should I do if I get lost during a tour?

We recommend you keep the provided map with you always, as well as the contact details of your tour guide, and call him immediately if needed.

What if I have special needs or requirements?

Please let UK Study Tour know in advance of any any special needs or requirements. Only if we know in advance we can try to arrange for example special accommodation, special diet and such ...