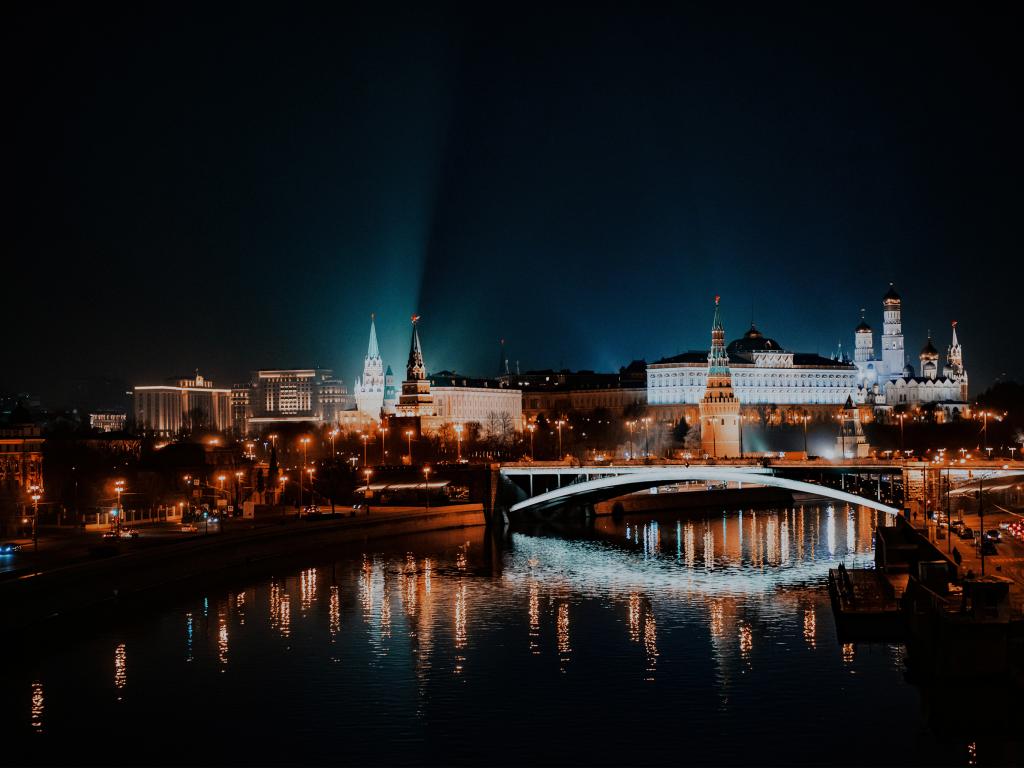 Russia Travel Guide
Russia boasts a dazzling mix of historic palaces, opulent churches, grandiose cities and decadent cuisine – which are just a few of the many reasons why you should journey to the world's largest country. Most importantly, if you're searching for a destination that will allow you to delve deeper into the history of Eastern Europe, a trip to Russia should certainly be in the cards. 
The Highlights


Lake Baikal

If you're searching for a breathtaking natural sight, we suggest you journey to Lake Baikal, the world's oldest and deepest freshwater lake. During the winter, the lake will be completely frozen and covered in jagged cracks along the surface. In the summertime, the area transforms into an adventurer's paradise, thanks to the endless series of trails waiting to be hiked.

Mount Elbrus

You might be surprised to learn that the highest peak in Europe is Mount Elbrus, and is also one of the Seven Summits. Located in the south of Russia towards the Georgian border, hiking and trekking enthusiasts flock toward Mount Elbrus to conquer its summit.

Yekaterinburg

The city of Yekaterinburg (along the Trans-Siberian route) is known as the site of the murder of the Romanov family, which triggered the fall of the Tsarist rule and the beginning of the Communist era. Tragedy aside, in Yekaterinburg, visitors can marvel at the folkloric and authentic Russian architecture and visit the church built in memory of the aristocratic family.
Red Square

As one of the most iconic places in the country, a visit to the Red Square in the northwest of Russia is a must for any traveller. From the mausoleum of Vladimir Lenin to St. Basil's Cathedral, or the State Historical Museum, the Red Square is guaranteed to leave a lasting impression on you. Be sure to visit the Kremlin, a fortress and centre of the Russian government just around the corner. 

St. Petersburg

In St Petersburg, baroque, neoclassical and decadent structures dominate the cityscape. An enchanting city filled with history, it was here at the Tsars ruled over Russia until the start of the Russian Revolution in 1917. Notable sights include the Hermitage Museum, Church of the Saviour to Spilled Blood, the Peter and Paul Fortress and the Bronze Horseman Statue to name a few. 

Sochi

Known as the setting of the 2014 Olympic and Paralympic Games, Sochi is also the host city for the 2018 FIFA World Cup. Located on the Black Sea Coast near the Caucasus region, some would refer to it as the 'Russian Riviera', and it is known as a hub for a beachside getaway in Russia. Make sure to spend time in the Old Town for a taste of unique Soviet-era architecture. 
The Basics
The Location

Russia is a country located in Europe and shares borders with both European and Asian countries. From New York, a non-stop flight is 9h 15m,  and from London, it is 3h 40m. 

Capital City

Moscow is the capital city of Russia, located in the western part of the country. 

Main Airport

The largest and busiest airport in Russia is the Sheremetyevo International Airport, located 29 kilometres from Moscow. 

Code

SVO

Closest City

Moscow

Language Spoken

The official language of Russia is Russian. English is widely spoken in the tourist hubs and major cities but is not widely spoken in rural towns. 

Currency

Russia uses the Russian Ruble. The currency code is RUB. ATMs are easily accessible across the country, and it is safe to withdraw money at banks or ATMs while you're there.

Visas

For almost all nationalities, visas are almost always required and the processing times can be lengthy. However, visa information can change often and varies from country to country. We absolutely recommend checking your country's travel advisories in advance of booking a trip.

Electricity

Electrical current is 220V/50hz in Russia. The standard voltage in the US is 110 volts, so to avoid frying your electronics, you may need a surge adaptor. 

Vaccinations

There are no recommended or compulsory vaccinations to visit Russia. Consult your doctor 6 to 8 weeks before you depart.

Emergency Calls

The phone numbers to call in case of emergency are 102 for the police, 103 for an ambulance and 101 for a fire.
When to Visit
Russia Tours
FAQs about Russia
Do you tip in Russia?

Tipping at bars and restaurants is expected, and it is recommended to leave at least a 10% tip. Tipping for guides is also expected, but not compulsory and it is best to use your discretion.

What is the internet access like?

Internet connection can range in quality, but you should have no problem with day-to-day tasks like emailing or surfing the web in Russia. WiFi is available in many cafes, hostels and hotels for free, but outside urban areas, this is not as common.

Is the tape water safe to drink?

Avoid drinking tap water if possible. It might not make you ill but the taste can be off-putting, especially for foreigners. Buy bottled water, or you can boil the tap water or use water purification pills.

Can I use my credit cards?

Yes, credit cards are widely accepted throughout Russia. Please check with your bank about any foreign transaction charges.

What are the public holidays?

Public holidays include Russian Orthodox Christmas Day on January 7, Defender of the Fatherland Day on February 23, International Women's Day on March 8, International Labour Day/Spring Festival on May 1, Victory Day on May 9, Russian Independence Day on June 12 and Unity Day on November 4.

Is it safe to visit Russia?

Russia is a relatively safe place to visit and if you are careful and practice due caution, you can reduce the chance of any troubles. Be alert and walk purposefully as to not look vulnerable to pickpockets, and be careful when visiting an ATM and be aware of your surroundings. 

Is Russia safe for LGBTQ travellers?

In Russia, homosexuality is not illegal but it's frowned upon, and visitors are advised not to show any affection in public places as this might be penalized. This doesn't mean Russia isn't safe for LGBT travellers, it just means some precautions should be taken when travelling through the country.

Is Russia expensive?

Russia is one of the more affordable places to visit in Europe but, this depends on what you want to see or do. Consider booking a multi-day group tour in advance to help you manage your travel budget, as a tour often covers the essentials such as local experiences, accommodation and food. 
A TRAVEL MAGAZINE BY TOURRADAR