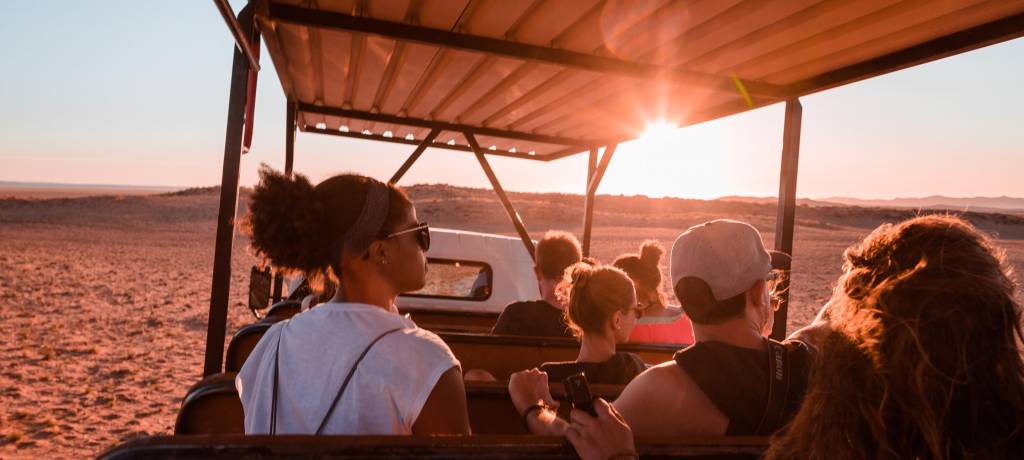 Family Adventure Vacations
Looking for the perfect action-packed and education-filled holiday the whole gang will love? You'll find it on TourRadar! Expertly crafted and specially designed for families, we have trip options for all ages and interests — from African safaris to experiential getaways and nature-focused tours. Explore our range of family adventure vacations now and gear up for a getaway unlike any other!
How to find the perfect family adventure trip on TourRadar
Finding your perfect family adventure on TourRadar is a breeze; simply scroll down to discover our top trip recommendations and choose the vacation that suits your family best! We've highlighted everything from the most popular destinations to our favourite tours and the best regions for an unforgettable family adventure.
Popular destinations for family adventures
Tours we recommend
Need help narrowing down your options? Check out these top-rated family adventure tours, categorised by region.
Family adventures: what you need to know
What types of family-friendly activities can I book?

At TourRadar, you'll find an array of family-friendly trips with itineraries for all ages, interests, and budgets — whether you want to learn to surf, hike through breathtaking national parks, come face-to-face with extraordinary wildlife, or step out of your comfort zone with adrenaline-pumping pursuits, we've got it all! 

What are the best family-friendly tour companies for adventure holidays?

Renowned tour operators such as G Adventures and Intrepid Travel offer a range of family-friendly tours specially tailored to groups of young and mature adventurers, but you'll find a whole host of trusted companies to choose from on TourRadar.

What makes a family-friendly tour operator?

Family-friendly tour operators design their trips to suit adventurers of all ages. That means you'll find specially crafted tours featuring expert guides, kid-friendly excursions and activities, and hotels with amenities designed for families (plus free time to bond with your loved ones).

How much does a family adventure holiday cost?

The cost of your family adventure vacation will vary depending on several factors, including the type of tour you select, the operator you book with, and the destination you choose to travel to.

What is the minimum age requirement for children?

This will vary widely depending on your chosen tour and destination; however, our range of family tours includes trips for families with children of all ages, from toddlers to teens.

Why should I take my family on an adventure trip?

There are so many fantastic reasons to book an adventure holiday for your family; not only will you make unforgettable memories that will last a lifetime, but this type of trip is also a great way to introduce your kids to new cultures and broaden their horizons.
Top family adventure tours
A TRAVEL MAGAZINE BY TOURRADAR