Cycle the Backroads of Sri Lanka - Premium
Excellent

73 reviews
Starts

Colombo

Destinations

+14

Ends

Colombo
Highlights
Start and end in
Colombo
! With the
bicycle
tour Cycle the Backroads of Sri Lanka - Premium, you have a
14 day
tour package taking you through Colombo, Sri Lanka and 13 other destinations in Sri Lanka. Cycle the Backroads of Sri Lanka - Premium is a
small group tour
that includes accommodation in a hotel as well as an expert guide, meals, transport and more.
73 Reviews
Excellent

100%

Good

0%

Average

0%

Rather Poor

0%

Bad

0%
Write a review
Sarah

Written on April 2, 2017

Sri Lanka - a country filled with friendly, optimistic people, a wonderful unique culture, and so many interesting historic sights that rival the amazing Angkor Wat (among others). Only a few years after the devastating Boxing Day tsunami and the end of the war, I can see that it is getting busier and busier with tourism. GET THERE SOON! Cycling through Sri Lanka was a fantastic way to see the country. As far as possible, the tour sticks to the back roads, so really gets into the heart of the countryside and avoids an overly touristy experience. The bikes provided are great, the hotels of a surprisingly high standard. I LOVED IT! I am not at all a cyclist but am reasonably fit. The cycling was challenging but manageable. Overcoming saddle-soreness was my biggest problem. I didn't ride the big hill day and instead caught to train, that was also a fabulous experience. You may read about Suresh, the tour leader on this tour....words cannot describe just what a fantastic tour leader he is. I've traveled far and wide on many tours. Suresh stands alone in being the most service-orientated, friendly and knowledgeable tour leader I have every met. He really goes out of his way to ensure that every single client is enjoying the trip as much as they can.

Show detailed ratings

Anonymous

Written on October 23, 2013

Just returned from a fantastic trip around Sri Lanka. Exceeded expectations in every sense - the cycling, the people, the countryside, the food, the hotels, the organisations, the support - all amazing! Travelling around by bike was just the best way to see the country and all it has to offer - some beautiful scenery (much of it reached by climbing some serious hills!), very welcoming people and an interesting insight into how the country works and how people live. We were looked after exceptionally well from start to finish - I have no hesitation in highly recommending this trip!What was the most inspirational moment of your trip?So many...but a particular highlight has to be reaching the top of the highest point in the country after a 2000m climb. Unfortunately we couldn't see much at the time due to the clouds and rain, but knew it was quite an achievement to have got there on a bike, especially in that weather! Luckily the sun was shining the next day so could see the full extent of the countryside and the heights we had scaled to reach it.Rest day in Kandy made a welcome change of tourist activity (lake, temple of the tooth relic), not to mention the safari (and tusker sighting!) and visits to ruins, temples, tea plantations and ancient stone carvings along the way.So much to see and do - and getting there everyday by bike was just great.Also a great group of fellow travellers, so was fun to share the adventure with a lovely bunch of people too - some good laughs along the way! What did you think of your group leader?Suresh was brilliant. So enthusiastic, happy, keen to ensure everyone was ok and willing to help - at all times! He was more than just a bike group leader, but rather a proper tour guide and trip supervisor all rolled into one. Made us feel most welcome in the country and was always going out of his way to make sure we saw everything Sri Lanka had to offer, experiencing the food/drink/culture to the full and continuously filling us in on the background and history of places we visited.  The rest of the team were fab too - supporting us whist cycling, looking after the bikes and driving our luggage between hotels.Do you have any advice for potential travellers?If you are looking for some varied bike riding, that is challenging at times but also rewards you with a real insight into life in Sri Lanka, then this could be the trip for you. The support vehicle and backup is always there in case of any problems or if you don't want to stay on the bike all day, plus the hotels are all of a pretty good standard so there is always a hot shower and sometimes even a pool to look forward to at the end of a day on the bike.A few tips - get a good quality gel saddle and be prepared for lots of rice & curry!Is there anything else you would like to add?Great trip, great experience, great memories and some great cycling (of course)...Great!

Anonymous

Written on October 16, 2013

Best trip until now! Great country for riders, amazing people.What was the most inspirational moment of your trip?Often when children came to say "bye!" with that amazing smile as we passed by their houses. People is comunicative although you may not share languages. Also the riding was great, the landscape is green and paradisiac and you feel the calm that we lack in cities.What did you think of your group leader?He couldn't be better. Always taking care of us, he planned very well the tea stops every 20km and as we arrived he always took care that everyone has the drink they want and something to eat before having something himself... and also he had personal details, and a great celebration cake when we arrived to the top of the Nuwara Eliya hill!!Also the other staff was very good, we always had water in the van to take and sometimes fresh fruit at the stops.Do you have any advice for potential travellers?Be fitted for the riding, as in summer it is really hot and humid. You can always jump to the van in front or the van behind, but you will savour the travel best from the bike, working out a bit before the travel is worth it!Don't be taken aback from having local food, is very interesting and you get used to spicy food. We had no problems with our bellies as far as I know.Is there anything else you would like to add?We were luky with the other travelers, they were great people!! :) And don't forget to take some clothes for cold weather for the hill country even in august!!!

Anonymous

Written on October 6, 2013

A great way to appreciate this wonderful country, whilst the emphasis is on cycling there are times when you explore the cultural aspects and view at close hand the fabulous wildlife. For the reasonably fit cyclist then most days are manageable with a couple of challenging ones with climbs or miles in the heat/ humidity - the bus is always close at hand if needed A fabulous trip, beautiful scenery, lovely people, great food, Suresh as an excellent guide and those back roads are quiet and better than the roads in my village - just do it!What was the most inspirational moment of your trip?Cycling through remote villages and hordes of smiling children waving and shouting "hello" or "good morning", the temples, the wildlife, the scenery, the hills and the wonderful food. - and the beer was pretty good too!What did you think of your group leader?Suresh is a star - incredibly knowledgeable, well organised and a great communicator. Nothing is too much trouble and he works incredibly hard to make sure all aspects of the trip are right.Do you have any advice for potential travellers?Road surfaces vary between very very good and very very bad but the bikes can cope, the long miles day and the long hill climb day means some butt powder would be useful. With the heat/humidity drink plenty of water and consider gels/ salt supplements etc, personally don't think clip on pedals are necessary My best advice would be to book this trip - without doubt a truly memorable one

Anonymous

Written on September 3, 2013

An exhilerating and exciting adventure with breathtaking scenery and amazingly friendly people. The perfect way to see this beautiful country and become a part of it, taking on the challenge of cycling its roads and engaging with the locals. What was the most inspirational moment of your trip?On the day of the long climb to Nuwara Eliya, we passed through such dramatically beautiful scenery that it was almost too much to handle! And then the long climb to the top was a real challenge but so worth it for the feeling once we got to the top. All the time we were cheered on and encouraged by the friendly locals smiling and waving. Such a rich experience encompassing awe, determination, pride, hilarity, exhaustion, camaraderie, satisfaction, relief and feeling overwhelmed and humble. There was a very special moment at Gal Vihara at Polonnaruwa where there were hundreds of pilgrims including many families laying offerings at the shrines of the massive Buddhas carved into the rock. The whole atmosphere was very special. Peaceful, respectful, relaxed and warm with a real sense of importance. A little girl was talking to me and we were having a conversation, practising her English. Her uncle gave me some flowers to lay at the shrine which I then did. It was a very moving experience to receive such warmth from a local family and to have the oportunity to be part of such a special place. What did you think of your group leader?Suresh was a great tour leader. He was very well organised and knowledgeable and always happy and smiling. He worked hard to ensure that everyone was happy and had everything that they needed. He took time to get to know everybody indiviually and as a group, helping to build a team spirit as we went. He explained every stage of the cycle route to us carefully so we knew what to expect and was very kind and patient when answering our many questions. He also added some very special and kind extra personal touches and surprises to the tour which demonstrated his warmth and his desire to make us feel welcome in his beautiful country. Do you have any advice for potential travellers?If you would like an active holiday in a beautiful country with friendly people then this may well be the holiday for you. It is very busy and packed with amazing experiences that are different every day. If you decide to book, it would be a good idea to make sure you are reasonably cycle fit before you set off so you can really enjoy all the cycling. And make sure you smile and wave at the locals...!  Is there anything else you would like to add?I didn't mention the elephants, kingfishers, eagles, lizards, monkeys and peacocks.Or the colourful tuk tuks and buses, musical bakery vans, 'ice chock' sellers, cycle-by fish sellers and families on mopeds.Or the beach cricket, slow bike races, pass the hat and coconut bowling.Or the kids playing volleyball, riding their bikes, flying kites and running alongside us making friends. Or the coconut sambal, mango chutney, curd and treacle, banana fritters, lentil fritters and ginger beer.Or the temples, markets and shrines.Or the wonderful support crew of Upali, Kasun and Amila. Big thanks to you guys, you are amazing. Or the wonderful group of people I had the pleasure of spending an amazing two weeks with. Thank you for all the fun and friendship. 

Anonymous

Written on August 25, 2013

Sri Lanka is a stunning country and cycling along the backroads is a great way to see it and experience all there is to offer. Every day is different with a constantly changing landscape to keep you interested as you pedal along. It's wonderful to get away from the busy roads and towns and onto the quiet backroads where children rush out of their homes to wave and call "Hi, Bye!" as you pass by. The people we met along the way were amongst the friendliest I've met anywhere. What was the most inspirational moment of your trip?With each day bringing along new places to see and new experiences it's very difficult to choose any one most inspirational moment, but here are a few occasions which I really enjoyed:- Climbing the rock fortress at Sigiriya...when you first arrive and look up, you begin to wonder why would I climb up there when I've still several kms of cycling to go? But it really is worth the climb and is not at all as daunting as it might seem. The view from the top is spectacular.The cave temples in Dambulla are amazing, it's really worth starting at the furtherest away cave and working back as cave 2 is really superb. The monkeys will also keep you entertained!Kandy is really interesting.Making it up the long tough hill climb to Nurawa Eliya! A really tough day's cycling! But worth it when you make it!Festival in Kataragama Temple (we were lucky to time our visit with the festival). What did you think of your group leader?Suresh is a fantastic guide. He couldn't have done any more to make our visit to Sri Lanka any better. Every need was catered for and he went out of his way to ensure that everyone was having a good time. We were very fortunate to have a fantastic group who really gelled together well and Suresh was always on hand to answer questions and fill us in on interesting facts and stories...though he could do with a few new elephant jokes! We also had a great support team, Dasun who rode along with us, Upali, the bus driver and Chamara who had the difficult job of following along behind the group. Together they make a great team! Do you have any advice for potential travellers?If you're thinking of this trip to Sri Lanka, go ahead and book it. Do get some cycling practice in as cycling in the heat can be quite demanding and some of the days are quite challenging. But as with other Exodus cycling trips I've been on you can do as much or as little cycling as you choose.Is there anything else you would like to add?One of the best trips I've been on!

Anonymous

Written on June 24, 2013

A truly amazing holiday, book yourself a place now! This was my first group trip, and I couldn't recommend the experience highly enough. Sri Lanka is a stunning country, with a very friendly people. The itinerary was well balanced, with a bit of something for all tastes. Beautiful landscapes, history and culture, tasty food, wildlife as well as seeing the daily life of the Sri Lankans and much more besides. All this with some exhilarating riding, great challenges and even better company. What was the most inspirational moment of your trip?It might not be an original choice, but cycling all the way to the top on the hardest day. I'm not an experienced cyclist at all, and before the holiday started I thought I'd be on the train for sure. Then I thought I would have a go, but expected to have to bus it at least a bit. Getting to the top unassisted was a very proud moment for me, and I'd advise anyone going on this trip to give it a go, the scenery is breath-taking, the sense of achievement is great and on the way up our final tea stop gave us the best cuppa I've had in my life!What did you think of your group leader?Suresh was an amazing leader. This was my first group holiday, and when I go on another the leader will have a lot to live up to after Suresh and the gang. He worked flat out to make it an amazing holiday for everyone. He also went above and beyond the call of duty to help me out when I lost some stuff. The tour was well planned and went of without a hitch! He was also clearly very knowledgeable about his country, being somewhat interested in history and culture I asked him a lot of questions, he didn't even hesitate once in answering. As well as being an efficient and effective tour leader he's just a really nice guy, and genuinely interested in getting to know the group.Do you have any advice for potential travellers?Make sure you take both a gel seat for your bike and padded shorts. Some of Sri Lanka's roads are a bit bumpy, and you will be happy with your investment! Take some high factor sun cream and make sure you use it frequently, it's a powerful sun in Sri Lanka, and you can forget it when cycling ( especially when going downhill) It can be a bit tough at times, if you have a bit of a gap between booking and your trip I'd suggest you do a bit of training. That said it's not a race, but the fitter you are the less time you will spend on the bus, and the more time you'll be enjoying Sri Lanka by bike. We had brought some snacks with us, but I wouldn't bother as we were so well provided for, and I had most of them left at the end of the trip. We got fed at a lot of the tea stops, and you will not go hungry at main meals either. Make sure you do maximum damage at buffets as the curry is delicious. If you go to visit the temple of the Tooth on your free day in Kandy, remember to wear trousers ( or at least long shorts past the knee), it completely slipped our mind ( though we had been made aware of it to be fair) and we ended up in some rather lovely flowery sarongs. Sri Lankan airlines is fairly basic when it comes to the inflight entertainment, so take a book or mp3 with you for that. The hardest part of the hard day was before lunch, so push through!Is there anything else you would like to add?A great trip, you will make memories that will last you a life time. I look forward to seeing Sri Lanka again sometime, hopefully the north and east.

Anonymous

Written on April 24, 2013

If you're wondering whether you should go on this holiday I would say (if you have a good level of fitness) stop thinking about it and book it - it will be one of the best (if not THE best) holiday you have ever been on! With Suresh and his team looking after you, you can experience this beautiful country the best way possible - on a bike (or in the van if you fancy)What was the most inspirational moment of your trip?I found the people of Sri Lanka the most inspiring part of this holiday. From the small children who are clearly so excited to see you riding through their village, to the people encouraging you along the way, to the kindness and friendliness of all the people we met where we stayed I would say the Sri Lankans really made this holiday for me. By far the friendliest people of all the countries I've been too. Considering such a violent recent history I found it a very humbling experience.What did you think of your group leader?Suresh and his team were - quite simpy - fantastic. None of the group had to think for the whole time we were there. You woke up, ate, went outside and your bike was all ready and waiting for you. Food and water were just around the corner. Between them they made sure we were all cared for during the cycling from the moment we left to our arrival at the next hotel. At every junction someone would be there directing you and stopping the traffic if necessary. They also arranged regular breaks - often ready waiting with drinks, biscuits and fruit. If you're worried about the logistics of a cycling holiday - don't be - they couldn't make it easier.I've been on a few group holidays now and Suresh is definitely the best leader of all those holidays. His love for his country is very clear and that was fantastic to see as we went to different places. He was also very good at making sure people were aware of what the cycle was going to be like - i.e. the state of the roads (generally very good), sections that would be difficult, the heat of the day - and most importantly what the hotel pool would be like at the end! His patience as 16 people each asked the same question time and time again was admirable...Do you have any advice for potential travellers?If you're wondering whether you can do the cycling my advice would be - if you're of a good fitness level and you can take the heat then you will be fine. I haven't cycled much since I was a teenager so more than fifteen years ago and I managed to complete all the cycling on this holiday - even up to Nuwara Eliya. I go to the gym about 3 times a week so I am quite fit despite the lack of cycling experience. But it's definitely not a holiday where you can just wing it. The heat gets to you (often 35C), the distances are long, and the country is hilly. Different people find different things difficult but I would say the hardest part for me was (some of) the roads which were quite rough in places (but on the whole were excellent). And the van is always there to pick you up if you need a break.  On a practical level I would say - take more cycling gear than you think necessary and lots of handwash. Invest in a good gel seat and shorts with very good padding. You do get sore but as long as you have the gear you'll be fine. I didn't have as much as I could've taken but it was fine but if I was to do this holiday again I would make sure I had more changes of clothing for cycling as the heat means you sweat a lot. I would also make sure that what you take is 'very active' wear. Take factor 50 and don't do what I did and buy cycling gloves with holes on the back of the hand - that part of your body will burn (badly)Is there anything else you would like to add?Sri Lanka is a beautiful country, with lovely people, amazing wildlife and a really interesting history. I found the whole holiday really inspirational, from visiting parts of the island destroyed by the tsunami to realising that I was capable of cycling to an altitude of 2k. Yes the cycling was hard in places but getting up every morning knowing that you would be cycling through beautiful countryside made it worthwhile. I have no other cycling holiday to compare it to but for me it was an incredible holiday.

Anonymous

Written on April 22, 2013

A fascinating, beautiful, inspiring and perspiring! cycle tour. The tour is thoughtfully planned, the hotels are great, providing a variety of scenery and terrain,with excellent and comforting support when needed. Not a moment wasted yet wonderfully paced so that relaxation and fun are an essential part as well as being part of the joyous "cycle train"!What was the most inspirational moment of your trip?The cycling! Whether cycling through nature reserves, around an old palace ruins site, on the levee of a reservoir, above the lush palm tree laden rainforests, by paddy fields, by tea plantations and spice trees, whether on small roads or pathways or through towns, whether zooming down winding mountainous roads GO!GO!GO! or pushing hard up hills the other side, and all the time with the wonderful Sri Lankan people waving and children smiling shouting their greetings. Every single day contained many moments of inspiration as well as moments of perspiration.What did you think of your group leader?Suresh is a great credit to Exodus. We did not have to worry about a thing, just enjoy the rich variety of wonderful experiences. He organised and managed every aspect of our tour in an efficent and unfussy way and always with a big heart, a huge smile and a hilarious giggle! As well as our tour leader I feel honoured to call Suresh my friend. The support team of Uppali, Kussun and Shameron were superb and always there to support us, nourish us,water us and pick us up if the going got too hot.Do you have any advice for potential travellers?YOU MUST DO THIS TRIP WITH EXODUS AND SURESH! Ensure that you are fit and prepared to cycle 4-7 hours a day. Make sure you have some pocketable energy foods, a gel saddle, padded shorts, gloves and a cycle helmet. I had a ski helmet which was fine for the UK but far too hot for comfort in the warmth of Sri Lanka. Drink lots of water. Enjoy the scenery and people and make sure you look around you. Most of all, just go with the flow, make sure you get to know everybody, and have lots of fun. Its probably better to do this trip before March / April as it  warms up  by 5-6 degrees more by then.Is there anything else you would like to add?This is truly a magnificent trip, well organised and seamlessly run. The tour leader Suresh and his team  - Uppali, Kussun and Shameron - were simply wonderful.  This is a trip that runs through the very heart of Sri Lanka in so many ways, from the beautiful lush countryside to its warm hearted and generous people. An unforgettable time!  
Itinerary
Download PDF Brochure
Expand all
Introduction
Day 1: Start Dambulla
Day 2: Ride to Dambulla cave temple; climb Sigiriya Rock
Day 3: Ride to Polunnaruwa; cycle tour of ruins
Day 4: Ride through foothills of spice growing region
Day 5: Ride to Kandy
Day 6: Free day in Kandy
Day 7: Challenging ride through tea estates to Nuwara Eliya
Day 8: Hill country ride to Ella
Day 9: Descent of 1000m, stopping at the impressive rock-cut Buddha statues at Buduruvagela; to Tissamaharama
Day 10: Morning ride to Kataragama Temple; afternoon drive to Yala N.P. for safari
Day 11: Ride through Bundala N.P. and the lagoon for spectacular birdlife; continue riding on coast to Hambantota; transfer to Ahangama
Day 12: Free day on beach; optional ride to Koggala
Day 13: Transfer to Colombo via Galle
Day 14: End Colombo
Travel guide
Prepare for an adventure in this stunning destination with our travel guide.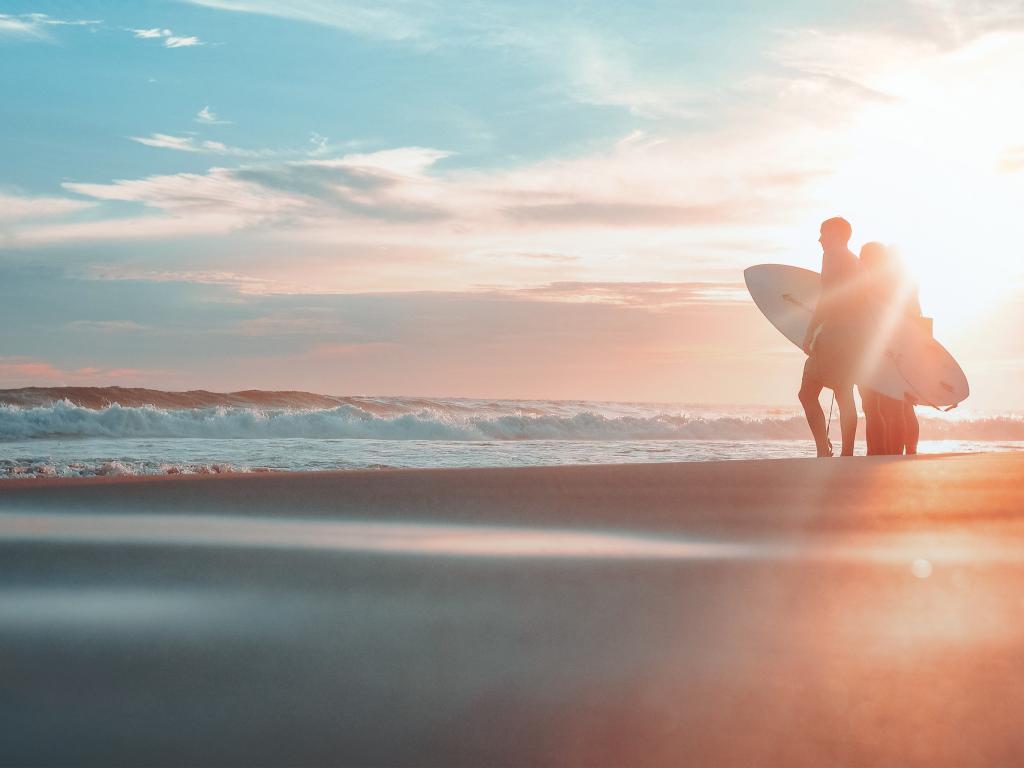 Sri Lanka Travel Guide
What's included
Expand all
Download PDF Brochure
Accommodation

Rated Excellent by past passengers

Guide

Rated Excellent by past passengers

Meals

Rated Good by past passengers

Transport

Rated Excellent by past passengers

Additional Services
Not included
Insurance

Additional Services
Video
Questions & Answers
Here we have collected and answered the most frequently asked questions about this tour.
How difficult is this tour? Do you have to be an experienced cyclist?

This trip is graded as one of the moderate/challenging cycling trips which means that you have done at least some reasonably challenging cycling before. You certainly don't have to be an expert, but you do need to be moderately fit and have an interest in remote or challenging environments and be up for a bit of an adventure! There are 11 days of cycling in all and on the longest day you'll be covering over 100kms.
Ask a question
What are people saying about TourRadar?
Codi, 25 years old

28th September 2018
Availability
NO CREDIT CARD FEES
Cycle the Backroads of Sri Lanka - Premium
Select Departure Month
Upcoming departures
November 2018
December 2018
January 2019
February 2019
March 2019
April 2019
July 2019
August 2019
September 2019
October 2019
November 2019
December 2019
START
END
SEATS LEFT
SAVE NOW
PRICE
Sunday

Dec 16, 2018

from Colombo

Saturday

Dec 29, 2018

to Colombo

5

seats left

Sunday

Mar 10, 2019

from Colombo

Saturday

Mar 23, 2019

to Colombo

8

seats left

Sunday

Jul 14, 2019

from Colombo

Saturday

Jul 27, 2019

to Colombo

8

seats left

Sunday

Sep 8, 2019

from Colombo

Saturday

Sep 21, 2019

to Colombo

8

seats left

Sunday

Sep 22, 2019

from Colombo

Saturday

Oct 5, 2019

to Colombo

8

seats left

Sunday

Dec 15, 2019

from Colombo

Saturday

Dec 28, 2019

to Colombo

8

seats left
Monthly price comparison
About the countries
Useful things to know before you go
---
Currencies
---
Plugs & Adapters
---
Visa
Here is an indication for which countries you might need a visa. Please contact the local embassy for help applying for visas to these places.
---
Vaccinations
These are only indications, so please visit your doctor before you travel to be 100% sure.
Typhoid

Recommended for Sri Lanka. Ideally 2 weeks before travel.

Hepatitis A

Recommended for Sri Lanka. Ideally 2 weeks before travel.

Tuberculosis

Recommended for Sri Lanka. Ideally 3 months before travel.

Hepatitis B

Recommended for Sri Lanka. Ideally 2 months before travel.

Rabies

Recommended for Sri Lanka. Ideally 1 month before travel.

Yellow fever

Certificate of vaccination required if arriving from an area with a risk of yellow fever transmission for Sri Lanka. Ideally 10 days before travel.

Japanese B encephalitis

Recommended for Sri Lanka. Ideally 1 month before travel.
---
Policies
Location

Start and end in Colombo.

Hold my space

TourRadar can request Exodus Travels to hold spaces for you for up to 48 hours without any credit card details.

Deposit

TourRadar only requires a deposit of 20% to confirm this Exodus Travels booking. The remaining balance is then payable 60 days prior to the departure date. For any tour departing before 20 December 2018 the full payment of $3,255 is necessary.

Cancellation policy

No additional cancellation fees! You can cancel the tour up to 60 days prior to the departure date and you will not need to pay the full amount of $3255 for Cycle the Backroads of Sri Lanka - Premium, but the deposit of 20% is non-refundable.

Credit Cards

The following cards are accepted for Exodus Travels tours: Visa - Master Card - American Express
Destinations
Covering a total distance of approx 696 km.
Colombo (Sri Lanka)
132 km
Dambulla (Sri Lanka)
15 km
Sigiriya (Sri Lanka)
28 km
Polonnaruwa (Sri Lanka)
83 km
Kandy (Sri Lanka)
38 km
Nuwara Eliya (Sri Lanka)
31 km
Ella (Sri Lanka)
71 km
Tissamaharama (Sri Lanka)
15 km
Kataragama (Sri Lanka)
17 km
Yala National Park (Sri Lanka)
Show all destinations
Why book with TourRadar
Best Price Guarantee

If you book with TourRadar and within 24 hours you find a better price than $3,255 for the same tour, TourRadar will pay you the difference

Safely book online

All your details are safely protected by a secure connection

6,113 tours in Asia

covered by 316 different operators in Asia

No Cancellation Fee

TourRadar does not charge any additional cancellation fees. You can cancel the tour up to 60 days prior to the departure date.

2 Genuine Reviews

All reviews are verified from travellers who went on Cycle the Backroads of Sri Lanka - Premium