Essential Costa Rica Tour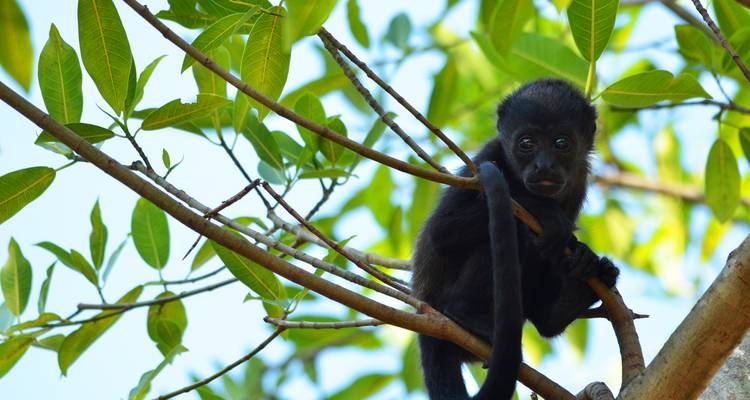 Federico
"Amazing! I recently returned from this trip and noticed reviews are very incomplete and in my opinion unfair. Despite the drive times it never felt overwhelming, the guide made it fun, the stops are convenient and if someone needs "to go" they are extremely accommodating. The hotels are superb in service and uniqueness, Hacienda Guachipelin and the activities were fantastic, the Establo staff, gro..."
Excellent

10 reviews
Starts

Liberia

+4 Destinations

Ends

Liberia
Highlights
Explore the Monteverde Cloud Forest
Visit tropical forests and pristine beaches
Zipline through the trees in Guanacaste
See the diverse Costa Rican wildlife
Start and end in
Liberia
! With the
discovery
tour Essential Costa Rica Tour, you have a
8 day
tour package taking you through Liberia, Costa Rica and 4 other destinations in Costa Rica. Essential Costa Rica Tour includes accommodation in a hotel as well as an expert guide, meals, transport and more.
10 Reviews
Excellent

80%

Good

0%

Average

20%

Rather Poor

0%

Bad

0%
Write a review
Piotr

Written on June 12, 2018

Great Trip ! Maria and Rita did amazing job. Overall the trip was well organized and awesome. Great value for money. I would recommend upgrade to all inclusive option in Playa Samara !

Show detailed ratings

Dustin

Written on February 25, 2018

Guide was ok, driver was ok - less than average compared to other tours I've done. Resort monkey tour guide was definitely below average. Some of the activities were fun, including horseback riding and zip lining.

Show detailed ratings

Written on February 23, 2018

We loved out time in Costa Rica. The tour allowed us to see a good portion of the country while not having to worry about the details. Our photographer, Antuanette and our bus driver, Oso, were wonderful traveling companions while both keeping us safe and documenting the whole experience (I highly recommend purchasing the photo package-well worth the cost). Our travel guide, Giovanni, was very informative and enjoyed sharing information on all the sights we passed. It is important to know that though this was sold as an "8 day" tour, what you really get is 7 nights of accommodations, 3 days of tour/activities and 3.5 days at the beach. I am not complaining. We felt that we got our money's worth. It's just important to realize that once you get to the beach, you are on your own (though there is a Monkey Tour representative there to sell you a selection of available activities). As far as the scheduled activities go they were really fun. We are in our 50's and 60's and never felt that they were "too much" for us. Just be prepared to get up really early on the designated tour days because you hit the road by 7:30 at the latest (which made staying at the beach for several days super relaxing).

Show detailed ratings

Written on January 27, 2018

The Costa Rican tour was fabulous. The guide, Giovanni was knowledgeable and helpful. Jesus, the photographer was great! Fantastic photos and knowledge and friendliness. The driver, Edgar (Bear) was an excellent driver and a nice guy. The actual tour was our best yet! Suggestions: more information about the activities is necessary. There was confusion on what to wear as we were not sure which event we would be doing first. More detail in clothing and footwear and the degree of difficulty for each event (for safety). This information would help if it could be sent to us before we leave home so we could know exactly what to pack. Otherwise, it was just amazing. thanks, Doreen (Rene)

Show detailed ratings

Federico

Written on March 12, 2015

Amazing! I recently returned from this trip and noticed reviews are very incomplete and in my opinion unfair. Despite the drive times it never felt overwhelming, the guide made it fun, the stops are convenient and if someone needs "to go" they are extremely accommodating. The hotels are superb in service and uniqueness, Hacienda Guachipelin and the activities were fantastic, the Establo staff, grounds and food are superb, and Villas Playa Samara is truly a beach paradise. The cocktails, food, service and people were excellent and the rooms were perfectly fine. Not 5 star but excellent none the less. All the scenery is beautiful, the wildlife is everywhere and the activities were fantastic. If an activity was less exciting it was still fun and educational. My wife and I feel we got far more than what we paid for and that makes us feel GREAT. Congratulations to Monkey Tours and all their staff. We will definitely do it again with friends of ours.

Show detailed ratings

Written on February 27, 2015

"Great Time!!!" 5 of 5 stars Reviewed February 27, 2015 NEW My wife and I recently went to Guanacaste Costa Rica with a tour group and had a great time. The Monkey Tour folks were very kind, helpful and did their best to provide us with a super tour. I would highly recommend this tour group. Although the van we had could have been a bit more comfortable all in all it was a wonderful experience. We stayed at four different hotels all of which were clean and comfortable. The tour guides spoke pretty good English so that was never an issue they were very knowledgeable about their country and answered all our questions pertaining to Costa Rica. The guides were very timely if they told you a time to meet they were their on the spot and usually early. The food we had was great and the people of Costa Rica we're very nice. Great trip, can't wait to return. Two thumbs up for this one!!!!

Written on February 20, 2015

"Wonderful trip, beautiful scenery, friendly people" 5 of 5 stars Reviewed February 20, 2015 My wife and I found this trip through Groupon but by the time we jumped on it it had sold out. We called Monkeytours anyway to see about getting a deal and they obliged by offering us a very good discount. Our trip was between February 9-16 and we had a wonderful time. We had a fairly large group and not one empty seat on the very crowded bus. WARNING-there is a lot of driving on this tour and even more from what I heard for the Nicaragua tour. If you have a problem being on a bus for several hours the first four days, think again about booking the trip. That being said, our guide Jairo (sp?), our driver Wilbur, and our photographer Diego made the time pass with interesting facts and with great conversation with the other guests, the time passed pretty fast. The first day included river tubing, horseback riding and some of the most beautiful ziplining I have ever seen. The rafting was a lot of fun and with the exception of one of our group losing his prosthetic leg (which was later found in the day by the staff), it was a great time with beautiful scenery and calmer but still an active rapid experience. Prior to rafting, we rode our horses for about 45 minutes and it was as good as horseback riding could be. Lunch at the buffet was great and then it was on to ziplining. There were I believe about 9 towers with various distances and speeds. After winding over the canopy, you eventually come upon a beautiful canyon with a gorgeous waterfall and river. This was a highlight of the trip for sure. We were supposed to stay at the adventure park that night but fortunately they were booked so we went to the alternate hotel and I am SO glad we did. About an hour from the adventure park is a hidden oasis in the jungle where you find beautiful villas and some amazing scenery. We enjoyed a mudbath and time in the hot spring fed hot tub and pool. Dinner was great once they got the meat actually cooked. Not sure what it is in Costa Rica but if you like Medium, expect pan seared. I think my steak twitched when I went to cut it. But all in all, it was good food. The scenery and atmosphere was amazing and we had a great night stay and were surprised by monkey's, toucan's and other wildlife in the area the next morning. Day two took us to Monteverde. We were there on one of the few days that is actually dry. It was green upon green upon darker shades of green. Great overall experience. The nature walk guides were very friendly and informative. Unfortunately, what would have been the highlight of the day, the sky tram, broke down and we were unable to see from way up top or zipline (not included in price). That was disappointing but obviously no one's fault with Monkey Tours. They did their best to make up for it. We went to lunch and were able to walk around town and do some shopping and then to make up for the skytram, we took in a reptile museum instead. I have to say that the guides were the most enthusiastic museum guides I have ever seen. Very friendly (which seemed to be a constant throughout the trip) and extremely helpful in answering all questions. I have never met friendlier people than those that we met in country. That night we stayed in a very nice hotel with amazing views. I will recommend going into town on the shuttle as opposed to eating at the restaurant onsight. We paid $28 per person for a very lackluster buffet and found that another couple in our group went to town for dinner and 2 BOTTLES of wine for $44. Wish I could have a do over on that one, and I don't even drink. Day three took us to a small pottery village and some other various stops to see local culture and history. The pottery village was more entertaining than I expected it to be and my wife came away with some very pretty pieces of local art. That night you will end up at the villas at Playa Samarra. This is the one part of the trip that I was apprehensive about and initially, it was starting to appear as though my fears and anxiety were warranted. Check in is not a quick process and ultimately, the resort was just understaffed fro the number of people coming in. We found out that our room did not have a fridge as originally promised, and our A/C didn't work. That being said, the front desk manager, Juan, was fantastic. With everything he had thrown at him that night, he handled everything to our satisfaction. He was calm, professional and couldn't have been more accomodating. They did find us a fridge and got us a fan to get through the night. First thing that next morning they replaced our air conditioner. The resort is beautiful and right on the beach. We were lucky to run into Angie, the spa manager and masseuse and my wife and I took advantage of the 2/1 spa packeage. Massages and exfoliating facials on the beach. AWESOME!!! She books up fast so find her asap to get scheduled. It was so worth the money and she was so nice. (again, the Costa Rican norm) We spent some amazing time relaxing, going into town and taking in the local town. Go on the waterfall tour if you get a chance. You will see one of the most beautiful beaches ever, and the waterfall was a great time for all. All in all, we couldn't be happier. We had an amazing trip and made some great friends. I can;t wait to go back to Costa Rica and see more of the countries 11 different ecosystems. It's a beautiful place with wonderful people. Here is some advice based on lessons learned from our trip: Everyone we talked to said that the Nicaragua trip wasn;t worth it. They all wished they could've had more time in Playa Samarra. But look at the reviews and decide for yourself. The Monkey tour staff were all very accomodating and helpful. Jairo, wilbur and Diego made the trip a lot of fun. That being said, I'm not so sure that the $140 cost for the pictures and videos was worth it. $75-90? Maybe, but for what we got, I was a little disappointed. Don;t worry about exchaning curreny before you come down. Everywhere we went took dollars and plenty of places took AMEX. The exchange rate is roughly 500 colones=$1. Make sure you do your math, I tipped $10 instead of $5 when I get my exchange rate mixed up on a $15 meal. Oops! Unless you are a heavy drinker, don't pay the all inclusive at Samarra. Take in the local cuisine. It tasted fantastic and was very affordable. Pay for an upgraded ocean view villa in Samarra. We had ocean view but would've enjoyed a larger room with a kitchen. Bottom line, if you are looking for a great time and a great way to see a lot of Costa Rica, book this trip. It was fantastic.

Written on February 15, 2015

"Monkey Tours is Amazing" 5 of 5 stars Reviewed February 15, 2015 STAFF: First off, we (my wife and I) would like to thank all of the MonkeyTours staff that made our trip so great. Thanks to Jiaro (the guide) for fun and informative tour on Costa Rican culture. Thanks to Diego (the photographer) for amazing photos. Diego was everywhere at the same time, and we all kept wondering how was he able to take pictures and videos of everyone with all the activities we had! Thanks to Wilbur (the driver) who took us places in timely manner, keeping us all in one piece. He was also kind to stop and show us the wildlife along the road. Thanks to Carlos (MonkeyTours representative at Villas La Playa Samara). Carlos (Charlie) made sure our stay at the final destination was very enjoyable and we loved every minute of our stay. Thanks to the Chef and his team who made the food so delicious! HOTELS: Hotels were amazing, each was very comfortable and offered unique themes. Food surprised us with taste and quality. Hotel staff was helping and caring. Coming from New York, it felt nice waking up surrounded by flora and fauna. We were even woken up by cries of howler monkeys once:) ACTIVITIES: All the activities were very well planned. Even though horseback riding, tubing, and zip-lining can be risky, staff was very professional and made sure we all were safe. Few suggestions: consider getting a water-proof camera that you can snap onto your backpack or a bracelet, hydration pack is also a saver during these activities. If you wear RX glasses, consider getting some type of sport RX glasses or just wear contacts. MISC: Do not exchange currency at the airport. U.S. dollars are accepted everywhere, but the exchange rate is rounded down ($1 = 500 colones at time of our vacation). Have enough $1 and $2 bills for tips. Local restaurants are not expensive, but one in the airport is. Also, try the chilly guaro, a local shot at any bar, however, tuesday is their "slow" day, so you might be not satisfied with quality in some places. Overall, it was our best vacation so far. Coming back to the caribbean side next year! Pura vida!!! :)

Written on February 13, 2015

"From the Perspective of Two Seniors 68 Years Old" 5 of 5 stars Reviewed February 26, 2015 NEW We are both in fairly good condition--play 18 holes of golf twice a week and walk routinely. Having said that, our overall experience on this adventure trip was nothing but positive. We were by far the oldest in our group of 16. Two couples became engaged while there and two other couples were on their honeymoon. The group was cohesive and we were definitely buddies with all. There are enough reviews to read, so I'm not going into detail about the varying experiences. I will mention a couple of detail which made it harder for seniors on the zip-line and the white water rafting. You do not have to do the "tarzan swing" part and then climb up the cliff to the next zip-line which we knew before we came. There is an area you can easily walk around this part. What we didn't know; however, is that you do have to navigate horizontally across a cliff to the next zip-line and then climb up two more smaller cliffs to get to the end. Seniors have less muscle strength no matter how good shape you are in and this was not fun---also we had on water shoes and the soles are not treaded so it made it even more treacherous. I would encourage anyone to wear sneakers on the zip-line--not water shoes. The actual "zipping" was great! For the white water tubing, you are supposed to carry your own bulky large tube down to the water. The path down there is steep, long and winding. Andre carried my tube and another one down. It was difficult enough to just walk down holding onto the railing so this aspect isn't so easy for seniors, but I ended up not having to carry my own tube down or back up. One of the tubing employees was at the end and immediately took my tube. My husband carried his both ways, but felt it was a task. The actual white water tubing was tons of fun! SO, seniors, you can do it! Just be forewarned on the above. I do want to comment on all the negativity about the Villas at Playa Samara. We were just there and did not find the resort shabby or the villa unclean nor did any in our group of 16. The ocean view villas are "lock-out" units. One side has a living room space, kitchen, bathroom and bedroom with a hammock on your porch and two recliners. The other "lock out" side has just a large bedroom with a king sized bed and bathroom and one recliner outside. So it depends on which side you get. We had the larger unit. Only the bedroom has AC, but it didn't really matter since you are out and about all day anyway. Every employee was friendly and helpful. Maintenance people are on-site and are sent to rooms immediately if there are problems. We have traveled extensively and expect good accommodations. Villas at Playa Samara has a beautiful setting and the conditions of the villas aren't 5 star, but then again they don't deserve the criticism some are giving. This is a fun vacation and you really do get to see the diversity of the country. We recommend it to everyone--even 68 year old seniors! Visited February 2015

Written on January 23, 2015

"Best vacation idea ever" 5 of 5 stars Reviewed January 23, 2015 via mobile Turned fifty wanted to spent an entire week unplugged but not sit around gaining weight bored by Wednesday . Put simply,this was fantastic. Started by staying Liberia airport Hilton garden inn so we could acclimate to Central America with familiar us chain....three guides: Jairo is the leader can't say enough on his leadership,organization ,knowledge.wilbur total professional driver through some white knuckle mt and dirt roads on small tour bus,Jorge friendly photo man who also stayed at beach hotel and did activities. First day was a whirlwind of adventure ....canopy tour with zip lining,rappel.rope swing,rock climb.....45 min horseback ride...thrilling canyon tubing. All over an hr long in a Nat park. First hotel rustic but passable after long day. Day two Monteverde cloud forest,best mature experience ever despite cold tram ride after awesome hike on trails and suspension bridges,monkeys spotted along with hummingbirds.next hotel Beautiful resort in mountains ,tour bus big windows great views ac works well. Stopped in local villages for meals,saw pottery being made,went to snake museum,local coffee. Also visited hot springs by volcano,they actually use steam from vents to generate electricity. This country is safe,peaceful (1 exception in samara beach) ,ecologically friendly and laid back we could learn a lot from these people....you can drink open container police are visible but not oppressive. Final half of week spent in pacific beach resort on playa samara was total bliss and fun. Never done group tour but loved it. After a day in c.r. Boot camp on ropes,horse and water tube entire clan bonded together making for a fantastic time at final hotel. Highest recommendation except for booking process where I was misled into paying full,price when deal was taken off then reinstated on groupon. I also must praise the guide to tourist ratio at all activities on day one,safety was paramount and they proved their mettle by bringing an injured party down raging river in tube in a group of four guides,to hospital in Liberia then got spouse a hotel downtown,transferred all luggage and procured private transport to final destination....make sure your passport has at least six month expiration gap as Nicaraguan tour had incident where couple deported and tour delayed for sixty day discrepancy after being told otherwise..... Visited January 2015
Itinerary
Download PDF Brochure
Expand all
Introduction
Day 1
Day 2
Day 3
Day 4
Day 5-7
Day 8
Travel guide
Prepare for an adventure in this stunning destination with our travel guide.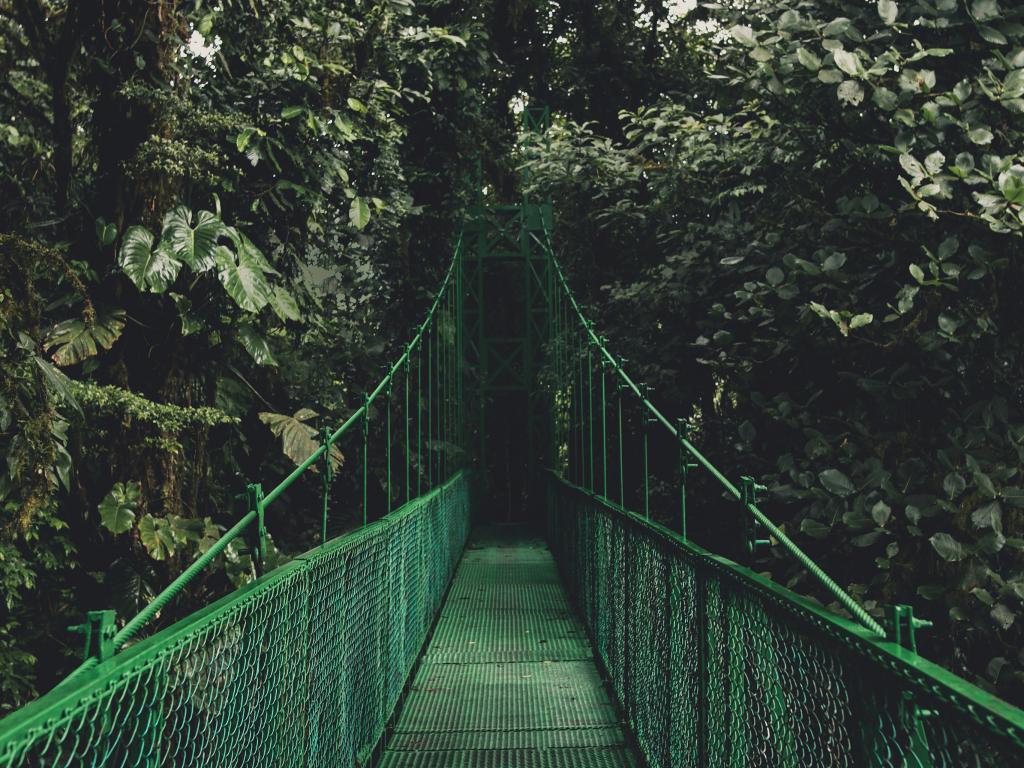 Costa Rica Travel Guide
What's included
Expand all
Download PDF Brochure
Accommodation

Rated Good by past passengers

Guide

Rated Good by past passengers

Meals

Rated Good by past passengers

Transport

Rated Excellent by past passengers

Additional Services
Not included
Flights

Insurance

Additional Services
Video
Questions & Answers
Here we have collected and answered the most frequently asked questions about this tour.
What are the optional excursions?

The optional excursions and extras for this tour are:

Kayak tour
ATV's
Dolphin Watching,
All Inclusive upgrade
Ocean View
Surfing lessons

Please note that this list is a guideline only and that pricing will be available with your finalised travel documents.

When and where does the tour end?

This tour ends at either Hotel Nammbu or Hotel Villas Playa Samara. The accommodation will not be confirmed until your final documents are released. The Costa Rica Monkey Tours team will take you back to the airport right on time for your flight back home!

When and where does the tour start?

The first day of this tour is an arrivals day, which means that you can arrive at any time! A shuttle service will pick you up at the airport in Costa Rica and take you to The Hilton Garden Inn.

You can decide to stay and relax at the Hotel or explore the town of Liberia in your own time.
Ask a question
What are people saying about TourRadar?
Availability
NO CREDIT CARD FEES
Essential Costa Rica Tour
Select Departure Month
Upcoming departures
October 2018
November 2018
December 2018
January 2019
February 2019
March 2019
April 2019
May 2019
June 2019
July 2019
August 2019
September 2019
October 2019
November 2019
December 2019
START
END
SEATS LEFT
SAVE NOW
PRICE
Monday

Oct 22, 2018

from Liberia

Monday

Oct 29, 2018

to Liberia

10+

seats left

$33

Based on Twin Share

Friday

Oct 26, 2018

from Liberia

Friday

Nov 2, 2018

to Liberia

10+

seats left

$33

Based on Twin Share

Monday

Oct 29, 2018

from Liberia

Monday

Nov 5, 2018

to Liberia

10+

seats left

$33

Based on Twin Share

Friday

Nov 2, 2018

from Liberia

Friday

Nov 9, 2018

to Liberia

10+

seats left

$33

Based on Twin Share

Monday

Nov 5, 2018

from Liberia

Monday

Nov 12, 2018

to Liberia

0

seats left

$33

Based on Twin Share

Friday

Nov 9, 2018

from Liberia

Friday

Nov 16, 2018

to Liberia

10+

seats left

$33

Based on Twin Share

Monday

Nov 12, 2018

from Liberia

Monday

Nov 19, 2018

to Liberia

10+

seats left

$33

Based on Twin Share

Friday

Nov 16, 2018

from Liberia

Friday

Nov 23, 2018

to Liberia

10+

seats left

$33

Based on Twin Share

Monday

Nov 19, 2018

from Liberia

Monday

Nov 26, 2018

to Liberia

10+

seats left

$33

Based on Twin Share

Friday

Nov 23, 2018

from Liberia

Friday

Nov 30, 2018

to Liberia

10+

seats left

$33

Based on Twin Share
Monthly price comparison
About the countries
Useful things to know before you go
---
Currencies
---
Plugs & Adapters
---
Visa
Here is an indication for which countries you might need a visa. Please contact the local embassy for help applying for visas to these places.
---
Vaccinations
These are only indications, so please visit your doctor before you travel to be 100% sure.
Typhoid

Recommended for Costa Rica. Ideally 2 weeks before travel.

Hepatitis A

Recommended for Costa Rica. Ideally 2 weeks before travel.

Hepatitis B

Recommended for Costa Rica. Ideally 2 months before travel.

Yellow fever

Certificate of vaccination required if arriving from an area with a risk of yellow fever transmission for Costa Rica. Ideally 10 days before travel.
---
Policies
Location

Start and end in Liberia.

Trusted

Your money is safe with TourRadar, as we only pay the tour operator after your tour has departed.

Deposit

TourRadar only requires a deposit of 20% to confirm this Costa Rica Monkey Tours booking. The remaining balance is then payable 60 days prior to the departure date. For any tour departing before 16 December 2018 the full payment of $1,066 is necessary.

Cancellation policy

No additional cancellation fees! You can cancel the tour up to 60 days prior to the departure date and you will not need to pay the full amount of $1066 for Essential Costa Rica Tour, but the deposit of 20% is non-refundable. If you cancel via TourRadar the standard cancellation policy applies.

Availability

Some departure dates and prices may vary and Costa Rica Monkey Tours will contact you with any discrepancies before your booking is confirmed.

Credit Cards

The following cards are accepted for Costa Rica Monkey Tours : Visa - Master Card - American Express
Destinations
Covering a total distance of approx 301 km.
Liberia (Costa Rica)
24 km
Rincon de la Vieja Volcano National Park (Costa Rica)
77 km
Monteverde (Costa Rica)
57 km
Palo Verde National Park (Costa Rica)
60 km
Playa Samara (Costa Rica)
84 km
Liberia (Costa Rica)
Why book with TourRadar
Best Price Guarantee

If you book with TourRadar and within 24 hours you find a better price than $1,066 for the same tour, TourRadar will pay you the difference

Safely book online

All your details are safely protected by a secure connection

3,790 tours in Latin America

covered by 159 different operators in Latin America

No Cancellation Fee

TourRadar does not charge any additional cancellation fees. You can cancel the tour up to 60 days prior to the departure date. If you cancel your booking for Essential Costa Rica Tour via TourRadar the standard cancellation policy applies.

5 Genuine Reviews

All reviews are verified from travellers who went on Essential Costa Rica Tour
More tours from Costa Rica Monkey Tours
Other Costa Rica tours departing in
Discover TourRadar