Mt Fuji & the Japanese Alps
Mt Fuji & the Japanese Alps
Download PDF Brochure
Close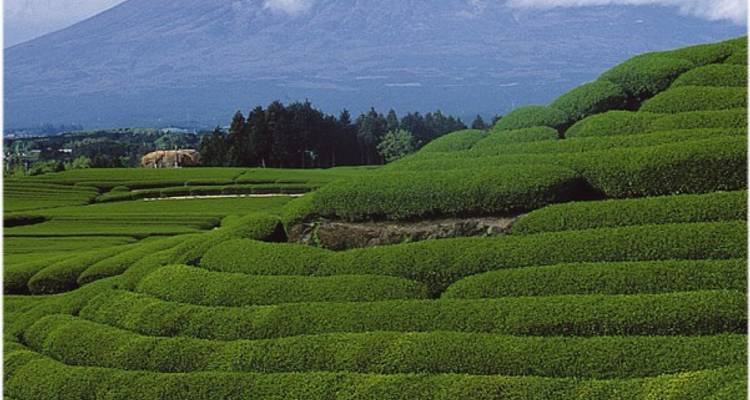 Excellent

34 reviews
Starts

Kyoto

+10 Destinations

Ends

Tokyo
Highlights
Start in
Kyoto
and end in Tokyo! With the
hiking & trekking
tour Mt Fuji & the Japanese Alps, you have a
13 day
tour package taking you
from Kyoto to Tokyo
and through Kyoto, Japan and 9 other destinations in Japan. Mt Fuji & the Japanese Alps includes accommodation in a hotel as well as an expert guide, meals, transport.
Age range

16 to 80 year olds

Accommodation

Hotel

Max Group Size

16

Transportation

Train & Rail

Travel style
34 Reviews
Write a review
Anonymous

Written on September 6, 2013

I was impressed with the friendly and helpful Japanese people. The country is very clean with spot on punctuality of busses and trains.What was the most inspirational moment of your trip?On the Mount Yarigatake path the obligatory greeting of others with 'Konichiwa' was responded by the Japanese with a genuine warm smile.  It lifted the spirit of a weary trekker.What did you think of your group leader?The walking speed of the group members had a large variation especially uphill. On previous trips the group stayed together. Faster walkers had to wait for slower walkers. Unusually Alexi allowed us to go ahead alone and even catch the bus back to the hotel.Do you have any advice for potential travellers?It is essential to have wheels on your luggage. I recommend minimal luggage as advised in the trip notes you have to carry it on steps and when boarding busses and trains. A walking satnav is handy for touring the cities. I used an App on my smart phone.The path climbing Mount Fuji has some high steps. Wearing shorts makes it easier to bend your knees. Long trousers are required on the second day as it is very cold at Fuji summit.Is there anything else you would like to add?I coped with Tokyo underground trains better than expected as the station names are shown in English as well as Japanese.

Anonymous

Written on August 12, 2013

Excellent holiday, loved the military precision of the schedules between the Japanese and our Swiss Army-trained guide. Good all around itinerary and was nice to see the contrasts of Japan between Kyoto and Tokyo.What was the most inspirational moment of your trip?I love shrines, so visiting the on in Kyoto before we headed off to Yarigatake and then sitting under 1000 year old trees of the main Shinto Shrine at the base of Mt. Fuji the day before we went up. What did you think of your group leader?Rudy was a pleasure to travel with. He has done the trip for several years and was not only experienced at all things Japanese, but also all things related to the trekking and walking. He took great care of us (and me, the slowpoke!) during the entire trip. Do you have any advice for potential travellers?You won't need nearly as much as you think on the overnights or what the Trip Notes say. Pack light! And then take half out. You'll be grand. Is there anything else you would like to add?I think the amount they say to bring is just about right. I drink less than most, so I had some money left over, even after buying some hand-made solid wood geisha sandals. Take enough to be comfortable on the trip, as it is expensive and you'll want to go out and do things, like sit and drink cocktails in an underground Tokyo bar called crazy names like Jupiter and Saturn! 

Anonymous

Written on October 3, 2012

A thought provoking trip dispelling my preconceptions of over-crowding and over-pricing - neither is true.  A great opportunity to trek in the Japanese Alps/Mounjt Fuji and savour some of the country's best natural and city attractions............ 12 days is way too short to do this justice.  I shall return!What did you think of your group leader?Dan was efficient, knowledgable and personable - Dan lives in Japan, speaks good Japanese and has a good understanding of its history, culture and behaviours and clearly enjoys sharing it with those up for listening (not everyone listens!).  He clearly likes the outdoors and is at his best around and up in the mountains.  He put a lot of effort into making things run smoothly........in a country where everything works!  A likeable guy. Thanks Dan. Do you have any advice for potential travellers?Mount Fuji was good fun and delighted to have done it..........but in many ways this was the least enjoyable part of the trip.............and this is not a failing on Exodus's part.  Trekking on Mt Fuji is limited to only around 10 weeks in the year, which means that on any one day, it probably has up to 5000 on the mountain on a narrow rocky path.  This is at its worst at 3 am in the morning when all simultaenously want to reach the summit for daybreak.  The sleeping arrangements on the night prior to the summit are nigh parlous and depends on who you have to share your duvet with - and four share the duvet [I pulled the shortest straw on this one for the entire chalet! I slept not a wink.].  My advice: take a sleeping bag and sleep in the common areas (not the bunks), take your thermals, earplugs and some homeopathic sleeping draught.  Settle for not making the summit for daybreak........watch the sunrise 100m lower down from the summit and delay your ascent by 1 hour and the crowds will have disappeared.  The crater and rim are quarrylike and disappointing - and the buildings on a 'holy' mount are shanty at best. Don't be put off.....it is worth it, just go prepared to minimise the 'night of hell' before you get up to the summit.Is there anything else you would like to add?The Japanese people are reserved and self-contained...........but they are the most helpful people on the planet if you ask for information or assistance.  Crime is largely non existent and misplaced sunglasses etc will be returned to you [where else does that happen?].  The young are the most impressive .........so well behaved and rebellion free.  A well to do western country.......with none of the apparent social drawbacks endured in Europe's/USA's cities...............I couldn't work it out!   What was the most inspirational moment of your trip?It should have been summitting Mount Fuji.........and the sunrise was indeed pleasant and it is good to have ticked the box..............but the mountain was seen at its best from the distant Japanes Alps and from the many spots around the lakes at lower levels.  Mount Yarigitake was a far more enjoyable climb with a 1.5 grade scramble for the last 100m.......and much much fewer people.  The evening clouds and sunlight near the summit produced a spectacular Brockenspectre (a rainbow haloed reflection of ourselves in rising moist clouds) - I've never seen one before, it lasted no more than 5 seconds, and it was fantastic...............this was my trip highlight.  I also liked the Japanese sense of order, cleanliness and courtesy......and surprisingly the food..........I loved the food.  The Ryokan and onsens too were memorable.  Outwith the trip I crossed over from Busan to Fukuoka, 7 days before the trip started, and my two days in Nagasaki (a very fine city) was my second highlight.

Anonymous

Written on August 27, 2012

This is an amazing trip, not to be missed. A little bit expensive, I know--but worth every penny.What was the most inspirational moment of your trip?For me, my dream was to watch the sun rise over Mt Fuji, and it was a dream that came true. Fabulous. But, the whole trip was wonderful, full of exquisite and unforgettable moments. Very varied & interesting & I found myself loving Japan. In fact, if the guides had asked any of us to go back to the beginning & start afresh, I think there would have been a resounding 'YES'. I don't think anyone from the trip wanted to go home!!The trekking I found tough,Yarigataki especially, but maybe I am too senior! However with a professional & caring guide with Rudi & co-guide Dan, who enhanced the trip enormously, I was in good hands.What did you think of your group leader?Fantastic, very caring & wanted to make sure he fulfilled everyone's wishes & expectationsDo you have any advice for potential travellers?Do itIs there anything else you would like to add?Already said

Anonymous

Written on August 12, 2012

An interesting and variable trip incorporating culture, hill-walking, train-spotting and night-life. Many opportunities to experience the Japanese way of life and sample the local food.What was the most inspirational moment of your trip?Hiking up Mount Yarigatake and Mount Fuji were equally inspirational - Mt Yarigatake at 3180m being slightly technically more demanding than Mt Fuji due to the spear-like peak (ladders and chains involved - not for those with vertigo). On Mt Fuji (3776m) waking up at 2 am to the snake-like river of head torches/lights trudging up the path to the summit then watching the sunrise with 5000 odd Japanese was equally exciting.What did you think of your group leader?The main tour leader Rudolf Stauber was working with a trainee tour leader Dan Cockburn and both were very good at ensuring that the needs of the 11 participants were fully met.  They gave practical advice on what to see and do in Kyoto and Tokyo (accompanying those who requested their support) as well as ensuring that the group went up and down the mountains safely.  For slower walkers they gave significant encouragement and even carried the day packs. One tour leader even accompanied one of the group when he wanted to walk from Station 5 on Mount Fuji down to Fuji-Yoshida and the rest of the group went cycling round the Five Lakes. Do you have any advice for potential travellers?Be prepared to rise early on at least 5 days of your tour and do not expect much sleep in the mountain hut on Mt Fuji.  The stop there is to ensure no-one suffers from altitude sickness and it is worth relaxing at this stage. If you wish to experience the night-life then take lots of cash and the tour leaders are happy to take you from bar to bar till the small hours.Is there anything else you would like to add?The travel arrangements for both cities and hiking both Mt Yarigatake and Mt Fuji were very good and contingency plans were in place in case of delays.  It was reassuring to know we were in safe hands.  The whirlwind tours in Kyoto and Tokyo has whetted our appetite to re-visit these culturally exciting and vibrant cities in the not -to-distant future.

Anonymous

Written on September 12, 2011

A fantastic trip –  great walking, stunning scenery, fascinating cities and an amazing culture.  What more could you want from a trip? What was the most inspirational moment of your trip?Yarigatake was definitely top of my highlights list.  The Japanese Alps are stunning. The view from the summit of Yarigatake was fabulous.  It does require a bit of scrambling utilising some fixed ladders and chains and a 'head for heights' to reach the top, but this adds to the sense of achievement (and excitement!).  The Yarigatake trek hadn't featured in my decision to book the trip, but I would swap a trip up Mt Fuji for Yarigatake anyday! What did you think of your group leader?The tour leader (Rudy) was first class and a pleasure to travel with.  He ensured that everyone was always in the right place at the right time – not an easy job considering the amount of public transport utilised.Do you have any advice for potential travellers?Try to spend some additional time in Kyoto and Tokyo.  I had an extra day in each and it still wasn't enough.  Just make sure you book any extra accommodation yourself.  Exodus quoted me £200 for an extra night in Kyoto.  I found the same room could be booked directly with the hotel website for around £45.  Make sure you take ear plugs.  There is lots of potential for your nights sleep in the mountain huts to be disrupted by snorers!  Travel light and take baggage with wheels.  Public transport is used throughout and Japanese railway stations are very large.  Take a reasonable amount of spending money.  Japan is not a cheap country, although in reality prices are not much different to what you would spend on a night out in any large European city.  Having a few bottles of Sake in the evening certainly enhances the cultural experience! Is there anything else you would like to add?Japan is an amazing country and should be experienced first hand.  If you enjoy challenging walking as well as a bit of culture this is the trip for you.  I will certainly be back. 

Anonymous

Written on September 12, 2011

A fantastic trip

Anonymous

Written on September 6, 2011

Japan is a fascinating country – modern, yet so culturally different from the west. Its reputation for being busy is not unfounded, but everything works efficiently (like the excellent rail network) and there's plenty of stunning scenery in the mountainous regions too. The local people are a joy to interact with – initially a little reserved, but so friendly and helpful to foreigners once you break the ice and so respectful of each other in all aspects of society. Japanese cuisine, although not always to my tastes, was one of many unique aspects of the tour which added to the overall experience of a country that I found to be exotic and rewarding to visit. What was the most inspirational moment of your trip?Despite heavy rain to start with, the trek up to Mt Yarigatake in the northern Japanese Alps offered some fun, but straightforward scrambling and stunning views reminiscent of a classic Scottish ridge once the cloud finally cleared. The climb of Mount Fuji was also a unique experience, not only for the stark volcanic scenery and lofty views over half of Honshu from the summit, but also to witness the sheer volume of human traffic as a seemingly endless line of head torches accompanied us up to the crater rim to watch sunrise. I was also pleasantly surprised at how much I enjoyed the buzz of Tokyo at the end of the trip.What did you think of your group leader?Rudy did a thorough and comprehensive job dealing with all aspects of the tour and managed fine without being able to speak Japanese.  Our group was also joined by Matt for the trekking elements of the trip who has lived in Japan for 12 years and does speak the local language – his knowledge of Japanese and his enthusiasm for the country that he now calls home really added to our deeper understanding of Japanese culture.Do you have any advice for potential travellers?If you don't book the group flight for this tour, don't worry about getting to and from the airport – with a little planning and a few web searches, it's very straightforward to sort out rail travel in Japan and the language need not be a barrier to this – indeed, I found figuring out the Japanese transport systems to be all part of the fun. Luggage with wheels is very helpful for transferring between trains. Japan can experience heavy rain during the summer months so pack good waterproofs for the trek, but otherwise you can pack quite lightly as the mountain accommodation is very comfortable (if a little cramped on Mount Fuji). Trying Japanese food was one of many new experiences for me – I liked some of it, but I found it doesn't always offer enough substance and energy in preparation for a full day's trekking so I recommend bringing supplementary energy bars from home or buying some additional snacks in from one of the many convenience stores before you set off. Finally, amongst many highlights in Tokyo, I got up early for the tuna auction at the fish market which was well worth the taxi fare and the pre-dawn start.Is there anything else you would like to add?My only reservation before booking this tour was whether Japan would end up being very expensive. Prices are quite high throughout Japan and particularly in Tokyo, but it's perfectly possible to enjoy all aspects of the tour on a reasonable budget. The one thing that can seriously erode your funds is a night out on the town so budget accordingly if an evening of Sake and Karaoke Bars is your kind of thing.

Anonymous

Written on September 6, 2011

Japan is a fascinating country

Anonymous

Written on November 7, 2010

One of those memorable trips that you'll be thinking about for weeks after your return...What was the most inspirational moment of your trip?- The sight of Mt Fuji - we first saw its unmistakable shape at dawn from the hut on Mt Yari. Then, when we arrived at Fujiyoshida we had amazing views at sunset & sunrise.- Visiting the Fujisengen-jinja shrine to pray for a safe ascent.- Relaxing in the hot pools at the onsen & staying in the ryokan - eating an exquisite meal and then going out to a bar wearing a dressing gown (sorry - yukata!).- The many beautiful temples & shrines in Kyoto.- The contrast of old traditions & new technology.What did you think of your group leader?Steve was a great leader - working very hard to look after us all & share his love of Japan. He gave us a Japanese lesson one evening in the hut on Mt Yari & encouraged us to try out what we'd learnt. He went out of his way to enable us to experience so much - a variety of types of restaurants, many bars you'd never have found on your own (you must go to the mushroom bar in Kyoto!), the onsen experience, kareoke, the tour of Tokyo, the cheeky beers...and he timed our arrival at the summit of Mt Fuji in time for sunrise perfectly.Do you have any advice for potential travellers?We were very lucky and had fantastic weather, but Steve had told us that on the two previous trips they had days of solid rain when climbing Mt Yari, so you need to ensure you have the right gear.If you can, add on a couple of extra days at the beginning of the trip in Kyoto and/or at the end in Tokyo. There's so much to see & do you won't regret it.Finally, go with lots of energy if you want to try to keep up with Steve! Is there anything else you would like to add?Mt Fuji will be the carrot that makes you think about booking this trip, but there's so much more too. The trek up to Mt Yari takes you along a beautiful valley & Mt Yari itself is a stunning mountain. The final climb to the top involves a bit of scrambling and some fixed ladders - a very rewarding climb. On the descent we practised our Japanese greetings (much to the Japanese hikers amusement) and watched macqaque monkeys in the forest.Finally, don't underestimate the number of people that will be climbing Mt Fuji with you - it is a wonderful experience but solitude is not a word you could use! Watching the sun rise above the pacific from the top of Mt Fuji makes it worth the effort. So, what are you waiting for...book to go on this trip!
Itinerary
Download PDF Brochure
Expand all
Introduction
Day 1: Start Kyoto
Day 2: Free day to explore the delights of Kyoto, one of Japan's ancient capitals
Day 3: Transfer by train to Nakasendo; walk a section of the ancient Nakasendo Way
Day 4: Transfer to Kamikochi via Matsumoto; afternoon walk to Yarisawa
Day 5: Climb Mt Yari (3180m) and descend to Yarigatake Mountain Hut
Day 6: Descend to Kamikochi, and transfer to Matsumoto. Here we can relax in a local hot spring or explore the magnificent Black Castle
Day 7: Transfer from Matsumoto to Kawaguchi, at the base of Mt Fuji
Day 8: Transfer to Station Five on Mt Fuji; climb slowly to Honhachigome - close to the summit of Mt Fuji
Day 9: An early start for sunrise at Japan's highest point (3776m); descend and transfer to the nearby Lake Kawaguchi
Day 10: Free day to relax and explore; optional hike to Mitsutoge
Day 11: Morning transfer to Tokyo
Day 12: Time to explore Tokyo, one of the world's most spectacular capital cities
Day 13: End Tokyo
Travel guide
Prepare for an adventure in this stunning destination with our travel guide.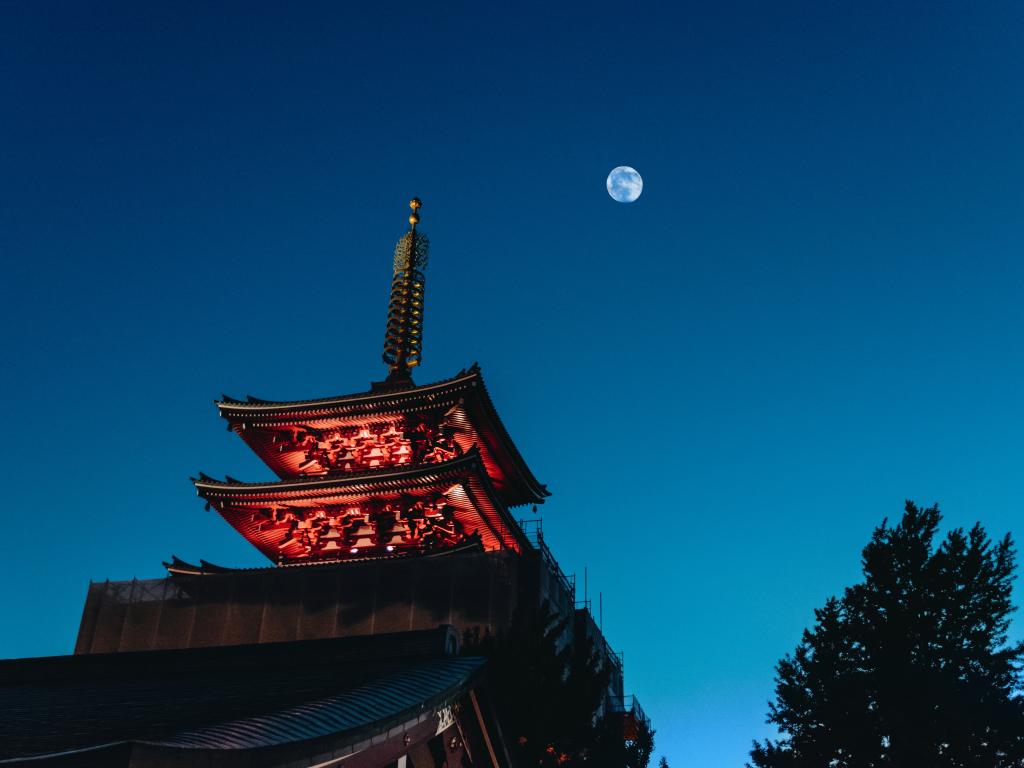 Japan Travel Guide
What's included
Expand all
Download PDF Brochure
Accommodation

Guide

Meals

Transport
Not included
Insurance

Additional Services
Video
Questions & Answers
We are there for you! If you have any questions about this tour, then please don't hesitate to contact us 24/7 and we will get back to you latest within 2 hours!
Ask a question
What are people saying about TourRadar?
Availability
NO CREDIT CARD FEES
Mt Fuji & the Japanese Alps
START
END
SEATS LEFT
SAVE NOW
PRICE
Monday

Jul 22, 2019

from Kyoto

Saturday

Aug 3, 2019

to Tokyo

8

seats left

Monday

Aug 5, 2019

from Kyoto

Saturday

Aug 17, 2019

to Tokyo

8

seats left

Monday

Aug 19, 2019

from Kyoto

Saturday

Aug 31, 2019

to Tokyo

8

seats left
Monthly price comparison
About the countries
Useful things to know before you go
---
Currencies
---
Plugs & Adapters
---
Visa
Here is an indication for which countries you might need a visa. Please contact the local embassy for help applying for visas to these places.
---
Vaccinations
These are only indications, so please visit your doctor before you travel to be 100% sure.
Hepatitis A

Recommended for Japan. Ideally 2 weeks before travel.

Hepatitis B

Recommended for Japan. Ideally 2 months before travel.

Japanese B encephalitis

Recommended for Japan. Ideally 1 month before travel.
---
Policies
Location

Kyoto is the starting point and Tokyo is the endpoint.

Hold my space

TourRadar can request Exodus Travels to hold spaces for you for up to 48 hours without any credit card details.

Deposit

TourRadar only requires a deposit of 20% to confirm this Exodus Travels booking. The remaining balance is then payable 60 days prior to the departure date. For any tour departing before 19 December 2018 the full payment of $4,725 is necessary.

Cancellation policy

No additional cancellation fees! You can cancel the tour up to 60 days prior to the departure date and you will not need to pay the full amount of $4725 for Mt Fuji & the Japanese Alps, but the deposit of 20% is non-refundable.

Credit Cards

The following cards are accepted for Exodus Travels tours: Visa - Master Card - American Express
Destinations
Covering a total distance of approx 680 km.
Kyoto (Japan)
105 km
Nagoya (Japan)
76 km
Tsumago (Japan)
6 km
Magome (Japan)
38 km
Kiso (Japan)
32 km
Tsumago (Japan)
75 km
Kamikochi (Japan)
55 km
Mt.Yarigatake (Japan)
55 km
Kamikochi (Japan)
30 km
Matsumoto (Japan)
Show all destinations
Why book with TourRadar
Best Price Guarantee

If you book with TourRadar and within 24 hours you find a better price than $4,725 for the same tour, TourRadar will pay you the difference

Safely book online

All your details are safely protected by a secure connection

6,108 tours in Asia

covered by 316 different operators in Asia

No Cancellation Fee

TourRadar does not charge any additional cancellation fees. You can cancel the tour up to 60 days prior to the departure date.

33,660 Genuine Reviews

All reviews are verified from travellers who went on Asia tours
More tours from Exodus Travels
Other Japan tours departing in
Discover TourRadar