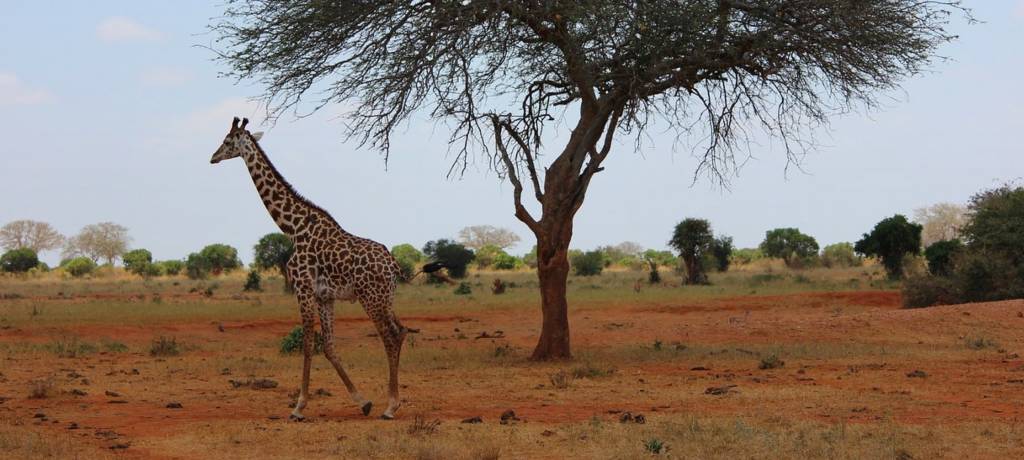 Safari in September
You're out on a game drive when, slowly, your guide picks up binoculars and scans the dense thicket and you finally gaze into the piercing brown eyes of a lounging leopard. No one knows what to truly expect in Africa in September, but with wildlife easier to spot than ever before and the best safari destinations in September, we'll help you prepare for an adventure you'll never forget.
Best safaris in September
Africa in September: What to expect
Weather & climate

September marks the last of the dry season throughout most of Southern Africa, as sporadic showers start to occur next month. With an average of 18°C (64°F) throughout the continent, most September days start to heat up again whilst the nights remain pleasantly cool. With next to no rainfall this season, the dry grounds are optimal for outdoor activities such as trekking and those safari game drives we all love.

Meanwhile, the exotic wildlife of Costa Rica and the Philippines are well-hidden under canopies due to the heavy downpours of the wet season, making Africa the prime destination for a safari in September.

Dry season: Botswana, South Africa, Kenya, Namibia, Tanzania

Wet season: Costa Rica, Philippines

Wildlife

The Big Five should be on everyone's bucket list. These incredibly fascinating creatures roam the plains of South Africa and Botswana in plain sight as the visibility is at its finest due to scarce vegetation. Further north, the Great Migration is venturing from Kenya's Masai Mara back to the Serengeti in Tanzania presenting an out-of-this-world spectacle.

It's worth looking up in the Okavango Delta and in South Africa this month as endemic and nomadic birds are abundant. For sublime whale-watching experiences, the coastal waters of South Africa and Australia are teeming with migratory marine life.

Big Five: South Africa, Botswana
Great Migration: Kenya, Tanzania
Whale watching: South Africa, Australia
Birdwatching: South Africa, Okavango Delta (Botswana)

Peak season

Animals are in plain sight competing for remaining water sources creating prime game viewing opportunities and signalling the peak season

. The plains of South-East Africa are sparse in vegetation and the weather is pleasant attracting crowds and higher rates due to the easy animal sightings.

There's no better time to embark on that classic

African safari

you've always dreamt of. However, if the tropical beaches and giant tortoises appeal to you, you may want to consider the humidity and scorching temperatures before you set your eyes on those

low season rates in Mauritius and Seychelles

.

Peak season:

 Botswana, Kenya, Tanzania, South Africa, Namibia

Low season:

 Mauritius, Seychelles
Best safari destinations in September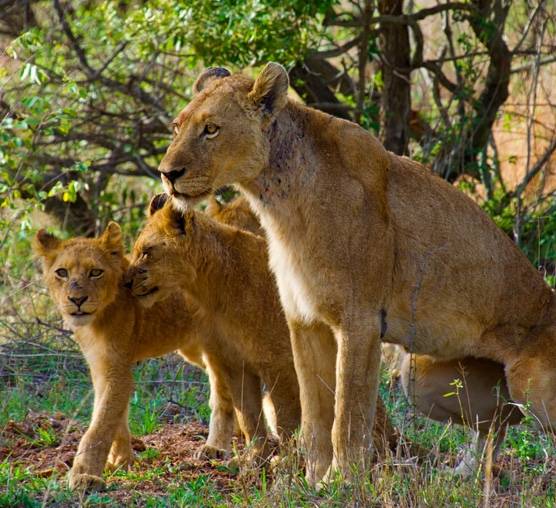 South Africa
From its world-renowned wine region and multicultural cities to its abundant wildlife and stunning natural beauty, South Africa boasts extraordinary diversity and is a celebrated travel destination. Whether you embark on a safari, challenge yourself with a hike or just wish to relax on its shores, a visit to this incredible country should be on your wish list.
Why in September?
The sun is beaming from Johannesburg to Cape Town as temperatures start to rise for the Summer.
Everything is flowering, beaches are pristine, flamboyant festivals are held and safaris are in there prime
. September is the ideal time to witness the very best of South Africa.
What to see?
Kruger and Addo Elephant National Park are rich in wildlife as the
dry season drives animals to water sources, putting the Big Five on display
for optimal game viewing. In Hermanus, the marine life flourishes in the tranquil
whale-watching season
turning the white-sandy beaches into a post-safari paradise.
Pro tip:
Bursting with life and adventure, the
Garden Route flourishes this month
! From the Big Five to marine life and sheer mountains to fine vineyards, with the weather not too wet and temperatures not too hot, this luscious coastline is an attractive destination to suit all holiday styles.  
View Safaris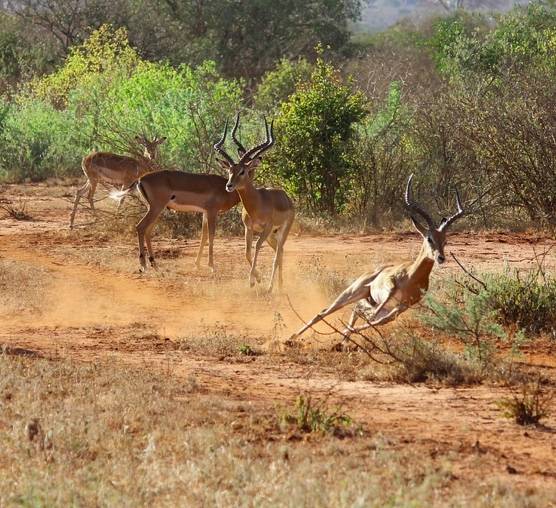 Kenya
From the action-packed game reserves and the palm-fringed beaches to the fascinating ancient cultures and the dramatic backdrops of Mount Kenya, this beautiful country has it all. With such diverse habitats and so much to see and do, Kenya is a trending destination for safari-goers and nature-lovers.
Why in September?
Nearing the end of the dry season, September is prime for wildlife viewing as watering holes are diminishing and vegetation is sparser than ever.
The days are warm and the nights are cool creating great post-safari relaxation on the sun-drenched beaches
. With humpback whales swimming in the cobalt waters, there's no better time to soak up the sun of the dry season.
What to see?
The
Great Migration of wildebeest and zebra
roam the plains as predators scour the herds for their next meal. The Masai Mara is a grand stage for a performance on the plains, and is essential for any safari enthusiast or avid photographer! Meaning while the waters of Lake Nakuru are painted
pink with the much-loved flamingos
offering a truly wondrous sight.
Pro tip:September provides idyllic conditions for climbing Mount Kenya
. Often named the younger brother of Mount Kilimanjaro, this sublime wonder offers pristine wilderness, abundant wildlife and stunning mountain lakes. The panoramic views of the surrounding peaks, valleys, and savannahs make a trek on this mountain an unforgettable experience.
View Safaris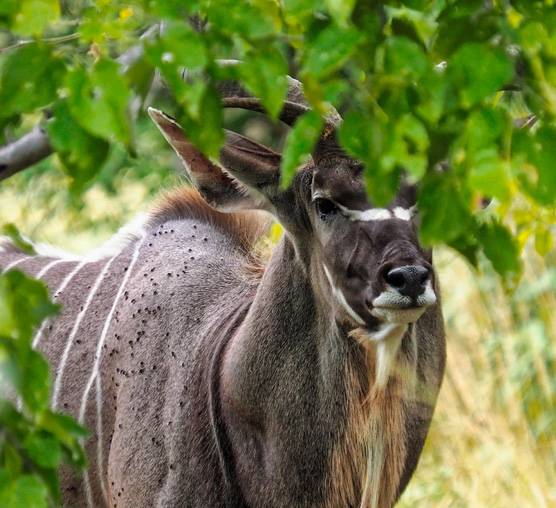 Botswana
Imagine vast herds of the game wandering completely unrestricted across the country. From the lunar landscapes of the salt pans to the glistening floodplains of the Okavango Delta, Botswana is a haven for wildlife enthusiasts and photographers.
Why in September?That sizzling African heat makes a return this month as the days reach a hazy 34°C (93°F)
. The Okavango Delta is picturesque with the sparkling floodplains contrasting the burnt arid grounds. At every national park, the wildlife flock to the dwindling water sources to endure the rest of the dry season making game viewing a true highlight. 
What to see?
A
boat safari
offers a true spectacle this month, as thousands of animals rely on the waters of the Chobe and Linyanti Rivers for survival. See great
herds of elephants
trumpeting wildly as they quench their thirst, or venture to the golden grasslands of the Kalahari to see
black-maned lions haunting springboks
.
Pro tip:
The dry season comes to an end next month, so take advantage of the
mekoro rides in the Okavango Delta
 whilst you still can. Navigate the twinkling waterways as you weave between elephant, zebra and hippo heads. A mekoro ride offers unbeatable wildlife encounters and a magical safari experience.
View Safaris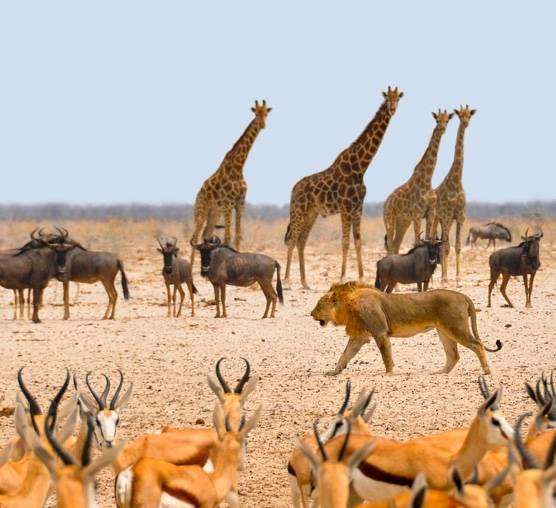 Namibia
Namibia is a land filled with natural wonders. Experiencing a trip to this remarkable country will astound you with its barren wilderness and vast landscapes. The impressive wildlife and incredible remote scenery transform this beautiful country into a photographer's dream come true!

Why in September?
The days are getting warmer and the nights are getting brighter, with cloudless stardust skies creating a magical exhibition. The dry season attracts wildlife herds to water sources at Etosha and the Ongava Reserve. Although a popular month, Namibia never gets crowded so you are guaranteed a front-row seat to a performance on the plains.
​​​​​
What to see?
Although to the naked eye this dry and desolate country seems uninhabited, it has one of the largest concentrations of cheetahs in Africa. Full of animals that have adapted to the desert wilderness, from the elephant herds of Etosha to hyenas that prowl among the seal colonies of the Skeleton Coast, Namibia is home to some of the most uniquely fascinating animals.

Pro tip:
Hidden in plain sight amongst the remote desert sands of Nambia lies the second largest canyon in the world. Fish River Canyon is an impressive ravine carved by a river that moulded the dry rocks into plunging canyons liberating its breathtaking natural beauty. September is the last time you can hike this beauty before the blazing Summer heat returns.
View Safaris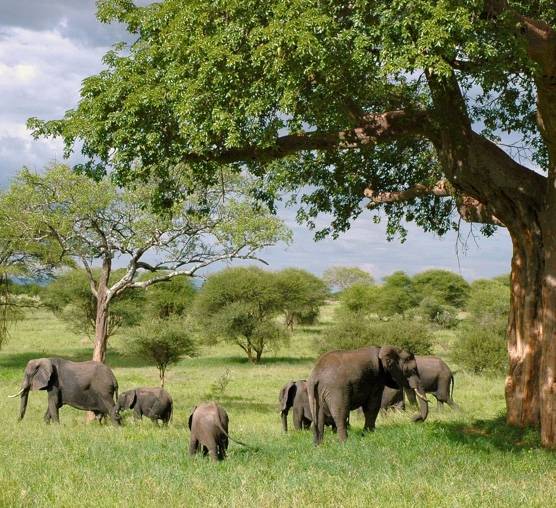 Tanzania
With a myriad of national parks, timeless ancient cultures, impressive mountains, and wildlife that looks like they jumped straight out of a David Attenborough documentary, Tanzania has something for everyone. It's unmatched natural beauty and biodiversity make this fascinating country a trending safari hotspot.
Why in September?
The dry season is nearing its end and temperatures start to rise this month, however, early morning game drives remain pleasantly cool with crisp fresh air. On the plains, the animals are famished and parched with the vegetation thinner than ever and
watering holes are teeming with wildlife making for fantastic game viewing
.
What to see?
Wildlife sightings are at their prime this month! The 
Great Migration
moves to the Serengeti with river crossings presenting an enthralling spectacle. It's hunting season in Selous and Ruaha National Parks with sightings of
leopards and lions
more common than ever before, and
in Zanzibar, whales
glide past the sandy shores creating a post-safari paradise.
Pro tip:
The clear blue skies generate unforgettable panoramic views from the peak of
Mount Kilimanjaro
. The temperate climate and dry grounds provide
idyllic trekking conditions
and offer an undeniably pleasant adventure. There's no better time of year to climb this iconic mountain!
View Safaris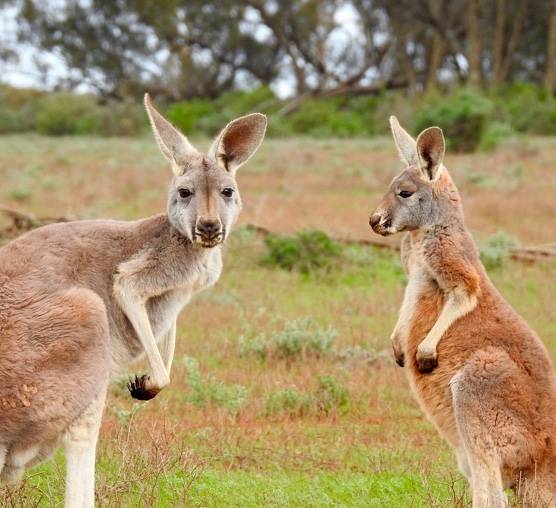 Australia
When we think of Australia our minds jump to the cracked red sands of the outback, kangaroos jumping around and people catching crocodiles for a living, thank you, Crocodile Dundee. The vast wilderness of this Land Down Under is full of natural beauty and awe-inspiring flora and fauna found nowhere else in the world.
Why in September?
Escape that humid Australian heat this month as
September offers pleasant temperatures throughout most of the country
. Whether you wish to fall in love with the natural wonders of the Nullabor or strap on a wetsuit and admire the colours of the
Great Barrier Reef
, there's no better time to discover this fascinating country.
​​​​​
What to see?
Learn secrets of ancient Aboriginal tribes, swim with
dolphins at Monkey Mia
, admire the striking formation of the Twelve Apostles, witness
kangaroos
jumping on a 4WD adventure, drink sundowners as you watch the sunset behind Uluru or
cuddle a koala
under a eucalyptus tree. This vast country offers experiences you won't get back home.
Pro tip:
Lined with endless kilometers of white-sandy beaches, a visit to this colossal island would not be complete without taking a dip in the azure-blue waters of
Bondi Beach
or checking out the white waves of
Surfers Paradise
. You may even see humpback whales gliding in the warm
Queensland
waters!
View Safaris
A TRAVEL MAGAZINE BY TOURRADAR