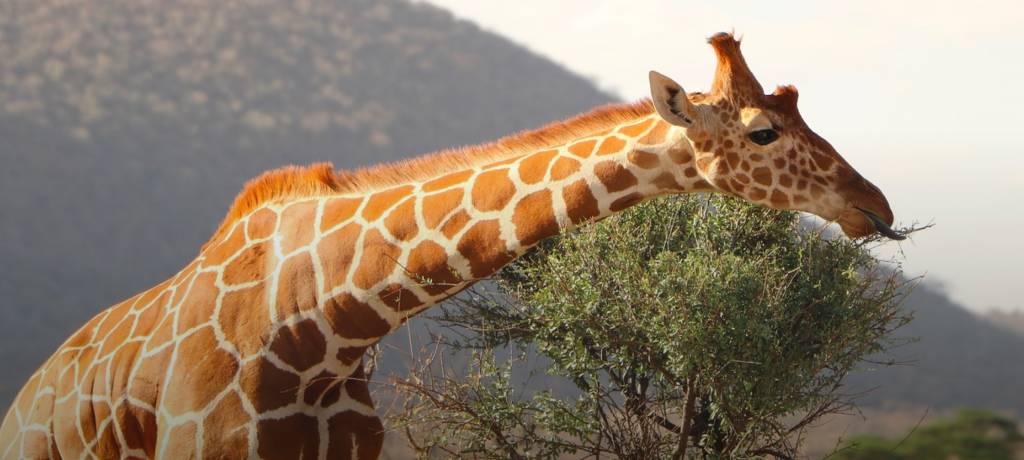 Safari in October
There's something about being in the sun-drenched remote wilderness, with binoculars in hand, just meters away from animals you have only seen in a movie. Words just simply cannot describe that feeling. With many experiences like this awaiting you, we discover the best safari destinations in October and reveal the stunning natural beauty of Africa in October.
Africa in October: What to expect
Weather & climate

When you picture Africa, you probably imagine dry grasslands, scorching temperatures, and remote wilderness. With lots of clear blue skies and temperatures averaging a sweet 19°C (66°F), that classic African safari we have always dreamt of has never been more real.

With most of Southern Africa in the dry season, temperatures are rising and crowds are decreasing. Meanwhile, October is Uganda's shoulder season with wildlife sheltering from the increased rainfall.

Dry season: Madagascar, Zambia, Zimbabwe, Namibia, Botswana

Wet season: Uganda

Wildlife

Naturally, in Africa's dry season wildlife are in plain sight as they congregate around water sources to quench their thirst. The legendary

Big Five predators are roaming the plains of Kenya and Botswana

, as the remarkable

wildebeest herds of the Great Migration 

jump the borders of the

Masai Mara

into the

Serengeti

.

Rwanda remains a haven for sighting

gorillas and chimpanzees

, whilst

birdwatching

is prevalent in the lush jungles of Madagascar and Nepal. 

Big Five:

 Kenya, Botswana

Great Migration:

Masai Mara (Kenya)

Gorillas & Chimpanzees:

 Rwanda

Birdwatching:

 Madagascar, Chitwan (Nepal)

Peak season

Coming to the end of the dry season in

Southern Africa, many countries are heading into the low season this month

. However, with days still clear and nights still pleasant, peak season rates remain and crowds start to diminish however are still apparent in the iconic national parks.

However, the emerald-green

jungles of Nepal are attractive this time of year

!

Chitwan National Park

 is teeming with wildlife and draws minimal crowds due to Nepal's main mountainous attractions.

Peak season:

 Kenya, Namibia, Zimbabwe, Botswana, Madagascar

Low season:

 Chitwan (Nepal)
Best safari destinations in October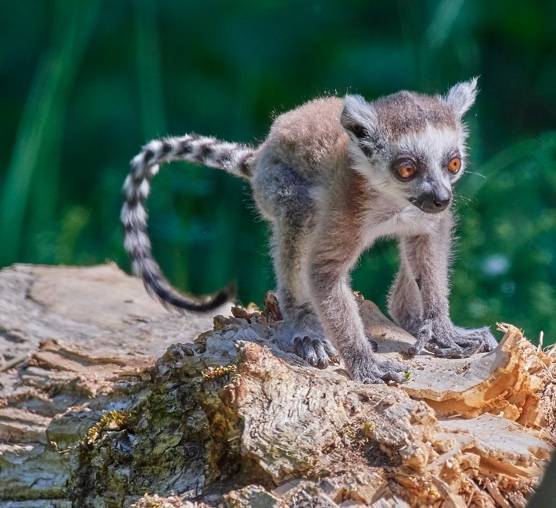 Madagascar
Fulfill your sense of adventure at this tropical island and head off the beaten track. With little infrastructure, it is a dream destination for those who love the outdoors. With such incredible biodiversity and a multitude of things to see and do, a tour to Madagascar should definitely be on the cards.

Why in October?
Beat the soaring temperatures by soaking up the sun this month. Temperatures start to rise in November, whilst October presents perfect conditions for a quintessential island escape. Full of lush rainforests, winding hiking trails, curious lemurs and towering baobab trees, there are many activities to enjoy this month.

What to see?
Flora and fauna are flourishing! The jacarandas are in bloom, the lychees are plentiful, the endemic birdlife is breeding and baby lemurs are clung to their mother's backs. The clear aquamarine waters also set the scene for discovering a magical underwater world.

Pro tip:
Don't forget to bring extra memory cards for your phone or camera! With wildlife thriving, birds breeding and baby lemurs braving the world, there are so many unique animal experiences to witness this month. Madagascar is truly a paradise for avid wildlife photographers and nature lovers.
View Safaris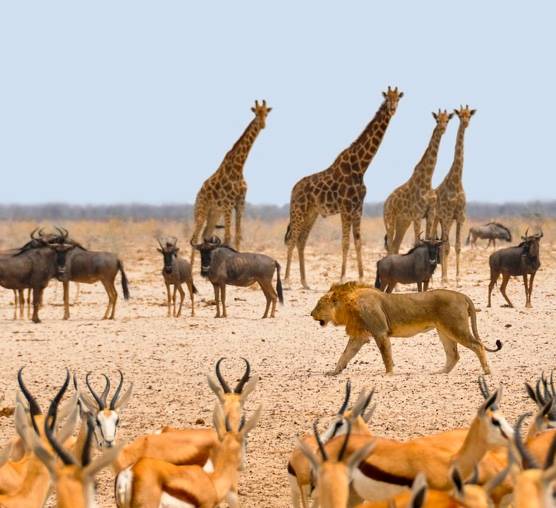 Namibia
If it's on your bucket list to experience that classic African wilderness with barren landscapes, cracked arid grounds, and sun-burnt sand dunes, then a trip to Namibia is for you. From the wildlife-rich plains of Etosha National Park to the desolate beaches of the Skeleton Coast, with so few tourists Namibia is a must-see highlight of Africa.

Why in October?
Marking the end of the dry season, October brings pleasantly warm temperatures before the heat of the summer creeps in. There is no shortage of wildlife this month as they prepare for the wet season ahead, making game viewing a spectacle. Clear blue skies also create the ideal environment for photographing the fascinatingly unique landscapes.

What to see?
Before the rains arrive, the pans of Namibia are at their driest, driving wildlife to search for remaining water sources. You should expect to see elephants, impala, giraffes, and rhinos all quenching their thirst at the waterholes of Etosha National Park. Don't forget to look up into the skies as migratory birds spread their wings this month.

Pro tip:
Start or finish your tour in Swakopmund and discover why this colonial German town is labelled as Namibia's adventure capital. Admire the pink flamingo paradise of Walvis Bay, venture to the world's largest dune for a sandboarding adventure, go skydiving over the spectacular Moon Valley or gaze into the eyes of seals at Cape Cross.
View Safaris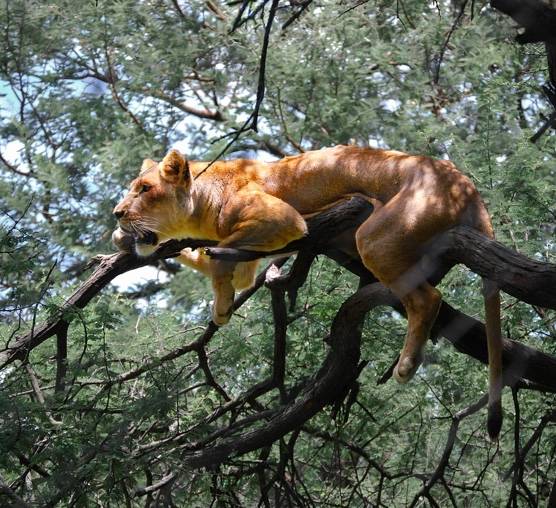 Zimbabwe
Home to UNESCO sites, fascinating history, and welcoming locals, Zimbabwe is a trending travel destination. Witness peachy African sunsets from the top of Victoria Falls or embark on sunrise game drives at one of the most diverse national parks in the world. Full of natural wonders, Zimbabwe has something to suit every safari style.

Why in October?
With half of the month dry as a bone and the other half scattered with relieving showers, October is a shoulder season that brings humidity and soaring temperatures. Despite the unpredictable weather, rates start decreasing and crowds diminish bringing us closer that remote African wilderness we always dreamt of.

What to see?
As the end of the dry season, wildlife flourishes in Hwange National Park this month! It has the highest animal diversity of any national park in the world and attracts vast herds of elephants and buffalos. Parading around watering holes, the Big Five animals are also clearly visible making game viewing a highlight.

Pro tip:
Don't miss the out-of-this-world spectacle of Victoria Falls. Although water levels are low, this is the best time to take a dip into the Devil's Pool. Situated on the edge of the falls, these warm waters give you a front-row seat to watch the gushing falls. Beware, this is not for the faint-hearted!
View Safaris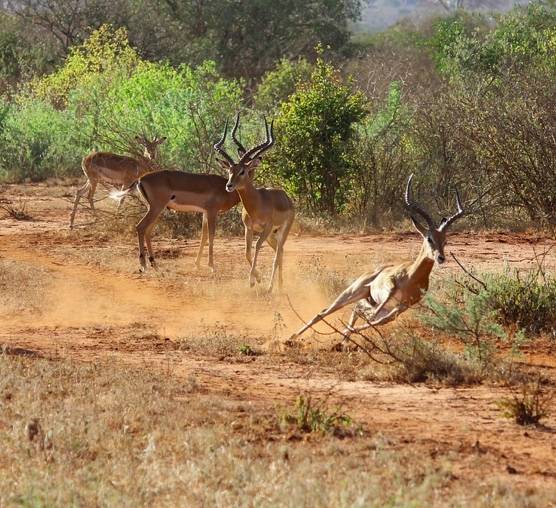 Kenya
From the cosmopolitan city streets of Nairobi to the awe-inspiring natural beauty of the Great Rift Valley, Kenya is full of incredible wonders and endless safari opportunities. Fall in love with diverse cultures, impressive wildlife, and stark savannahs. Kenya is a must-see destination and is ideal for those first-time safari-goers!

Why in October?
With minimal rainfall and warm temperatures, October is a popular time to visit Kenya. With its iconic national parks that are sun-drenched during the day and pleasantly cool at night, game drives are idyllic with azure-blue skies creating optimal visibility and arid grasslands teeming with wildlife.

What to see?
As the last month of the dry season, wildlife thrives this month! From rainbow-coloured fish dotting the sparkling coral reefs off the coast to the Big Five pompously roaming the infamous plains of the Masai Mara. With hundreds of bird species migrating and clear blue skies, Kenya transforms into a photographic paradise.

Pro tip:
One does not simply travel to Kenya and not see the Great Migration. Forecasting the rains of the wet season, these iconic herds venture their way down to the Serengeti plains this month. October is a great time to combine a safari of Kenya and Tanzania to maximise your chances of observing this performance on the plains!
View Safaris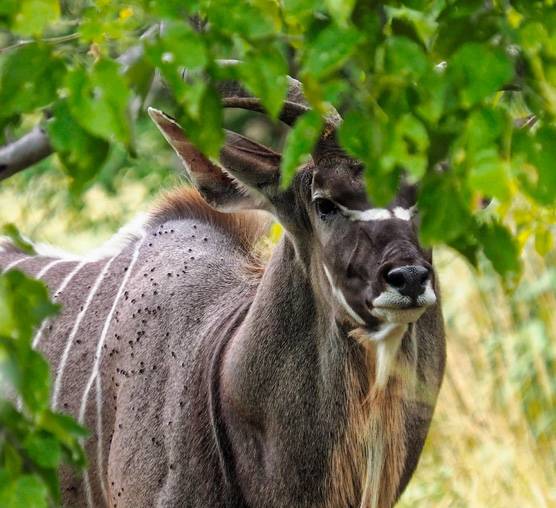 Botswana
The unique landscapes of Botswana label the country as one of the best safari destinations in Africa. The unusual combination of desert and delta give the different areas each an unparalleled appearance with their fascinating habitats and remarkable wildlife.

Why in October?
October is Botswana's hottest month with temperatures exceeding 40°C (104°F), but don't let that deter you! With game viewing at it's finest, the Okavango Delta dotted with birdlife and skies mirroring the Botswana flag, it's not hard to discover why this shoulder season is a favourite among safari enthusiasts and nature lovers.

What to see?
The denuded vegetation and scorching heat drive animals to water sources, making them abundant and easier to spot. From the huge elephant herds of Chobe National Park to the animated birdlife of the Okavango Delta, there's no better time of year to go game viewing in Botswana.

Pro tip:
Be prepared for heat and dust, but also for remarkable wildlife sightings and long, warm evenings under the stars. You'll fall in love with the spellbinding dusty sunsets as the light fades to pastel pinks and purples over the baobabs. Early morning and late afternoon game drives are a must!
View Safaris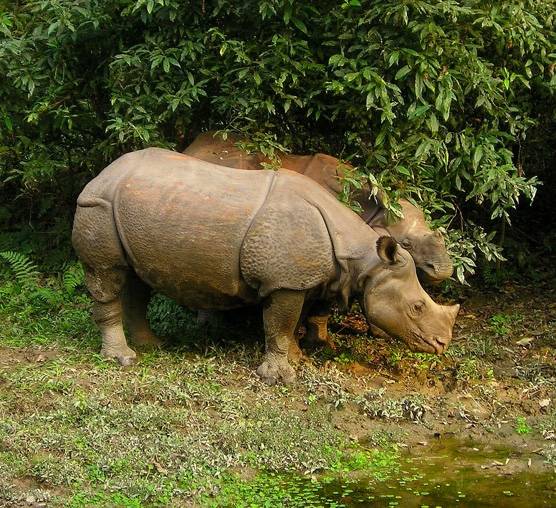 Chitwan National Park
When you think of Nepal, most minds dart to the infamous Himalayas and it's shining star, Mount Everest. However, nestled below the mountain range is a dense jungle home to the Tharu "People of the Jungle" and filled with majestic creatures and crocodile-infested rivers which creates a truly unique safari adventure.

Why in October?
With clear blue skies and pleasantly warm temperatures, October is one of the best months to visit this well-preserved conservation park. The flora and fauna are thriving with grasslands dotted by migratory and endemic birdlife, rivers lined with sun-bathing crocodiles and rhinos lurking under succulent canopies.
​​​​​
What to see?
Walk along trails through long grasslands where tigers hunt, deers play, wild boar scavenge, and elephants trudge. It is not uncommon in October to return from a safari having not caught a glimpse of a rhino! Boasting impressive landscapes and spectacular sunsets, a trip to Chitwan should not be missed.

Pro tip:
Spare the elephant backs and opt for a walking safari. Learn the history of the land accompanied by naturalists who have an infectious passion for conservation. This adventure is rather thrilling when you are standing a few feet away from a wild rhino!
View Safaris
A TRAVEL MAGAZINE BY TOURRADAR