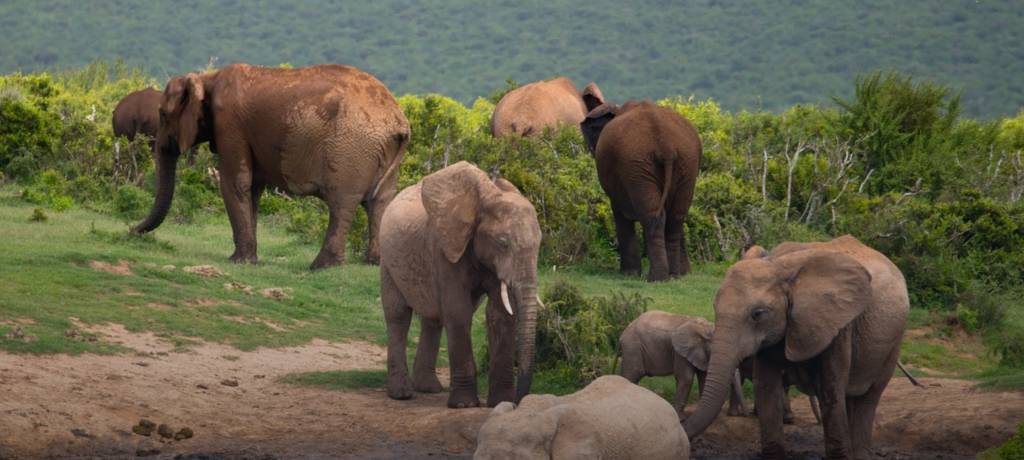 Safari in November
The natural excitement of observing creatures that are strolling a mere few meters away from you is a humbling experience which brings joy to your soul, tears to your eyes and paints a shining smile on your face. We try to bring this dream to reality and narrow down the best safari destinations in November and discover the very best sites of Africa in November.
Africa in November: What to expect
Weather & climate

Although the wet season hasn't officially arrived, November acts as a shoulder season bringing light rainfall and warm 19°C (66°F) days. The puffy clouded skies provide relief from the dry season by shading the plains and releasing refreshing showers. Although daytime temperatures are pleasant, nighttime temperatures can drop so be sure to pack a jumper just in case.

However, in Ethiopia, the dry season is in full-swing bringing azure-blue skies and beaming sunshine.

Dry season: Ethiopia
Wet season (short rains): Serengeti (Tanzania), Botswana, Zambia, South Africa

Wildlife

When scattered showers arrive, Botswana evolves as the finest place in Africa to view the

Big Five

. The arrival of the Great Migration in Zambia attracts mass concentrations of predators on the open plains for a breathtaking spectacle.

Watch as the emerald-green colours emerge in South Africa alluring an abundance of unmatched birdlife, or embark on a bucket-list experience and swim with the whale sharks in the Philippines.

Big Five:

 Botswana

Great Migration:

Serengeti (Tanzania), Zambia

Whale sharks:

Philippines 

Birdwatching:

 South Africa

Peak season

Throughout most of South-Eastern Africa, November marks the end of the dry season meaning rates become lower as the rains arrive. The low rates of Serengeti, Botswana, Zambia and South Africa reflect the few crowds which set the scene for that remote African wilderness we have all dreamt of.

Meanwhile, it is peak season in Ethiopia, as conditions are optimal for trekking mountains and delving into cultural traditions with the locals.

Peak season: Ethiopia
Low season: Serengeti, Botswana, Zambia, South Africa
Best safari destinations in November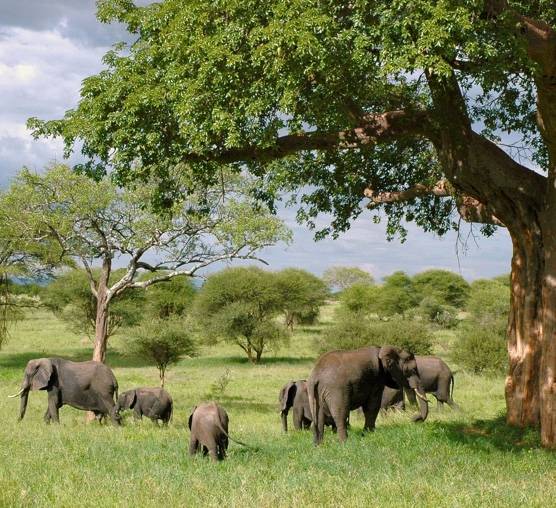 Serengeti (Tanzania)
Serengeti is the reserve you have always dreamt of, an untouched landscape of swaying grasslands, sprinkled with acacia trees and great herds. The remarkable predator sightings make this place an ideal destination perfect for first-time safari-goers.
Why in November?
Although all year round this enchanting reserve promises spectacular sightings, this month
the wildebeest venture from the plains of the Masai Mara to the grounds of Northern Serengeti
. This spectacle is Serengeti's most famous highlight and promises abundant wildlife and sightings that will take your breath away!
What to see?
The
Great Migration takes to the stage on a performance on the plains
! You can expect to see the circle of life in action, as the Big Five make a feast of the migrating mammals. Regal lions scan the herd for tired prey and elephants trumpet alongside galloping zebras. This grand extravaganza is not to be missed!
Pro tip:Combine your African safari with a visit to a local tribe
. Gain a unique perspective on what life is like on these arid grounds and spend time with the locals who call the Serengeti home. Due to their location, the Maasai people are the most well-known and offer visitors a chance to participate in their fascinating cultural traditions.
View Safaris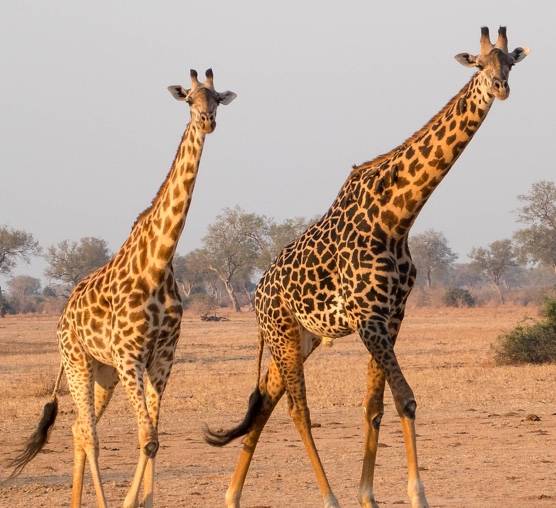 Zambia
Thanks to a remarkable wonder of the world, Zambia is a favourited hotspot for nature lovers. The gushing
Victoria Falls
accompanied by the lush vegetation, mighty Zambezi River, wildlife-rich national parks and welcoming locals make this one of the most enchanting countries in Africa.
Why in November?
With sporadic showers and azure blue skies,
November brings sparks of much-needed hydration to Zambia's succulent vegetation
. Although the rains are minimal they don't affect wildlife sightings as the incredible bat and wildebeest migrations are in full swing.
What to see?
Home to the second largest wildebeest migration in Africa, Liuwa Plain National Park is abundant as
40,000 wildebeest
fight for survival as they scavenge for fresh vegetation. Look up in Kasanka National Park as
thousands of fruit bats
soar through the peachy sunset skies. Pure bliss!
Pro tip:
Due to November's unpredictable weather, roads can become slippery and sometimes even blocked. Therefore,
we recommend opting for a guided tour
. Being accompanied by someone who knows the land can be a great asset in these conditions, as well as increasing your chances of face-to-face wildlife encounters!
View Safaris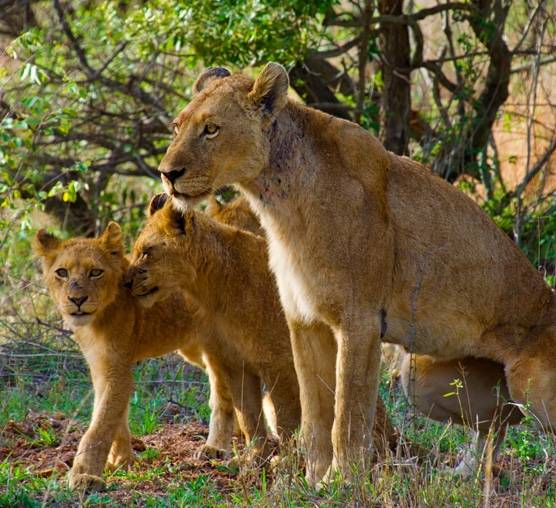 South Africa
There's so much to discover in South Africa, from the wildlife-rich plains of Kruger National Park and the historic battlefields of Zululand to the striking Drakensberg Mountains and vineyards of the Garden Route. Full of that quintessential African beauty, South Africa offers an incredible insight into life on this remarkable continent.
Why in November?
From impalas to tortoises,
November brings the arrival of many baby animals
. South Africa transforms into a photographer's paradise as succulent emerald-green vegetation and flowers bloom. The rains and afternoon thunderstorms bring relief to the rising summer temperatures.
What to see?
Without a doubt, South Africa's defining characteristic is its breathtaking wildlife diversity. The
Big Five
roam the plains of
Kruger National Park
fulfilling the bucket lists of avid safari enthusiasts, the
migrating whales
off Hermanus are a remarkable sight and the
penguins
waddling at Boulder's Beach pull at the heartstrings.
Pro tip:Head to the beaches of KwaZulu-Natal.
 With less rainfall on the coast and soaring temperatures, there's no better place to take a swim in the aquamarine waters. With sensational sunrises and tortoises emerging from their hibernation with newborn babies, the KwaZulu-Natal beaches are the place to be.
View Safaris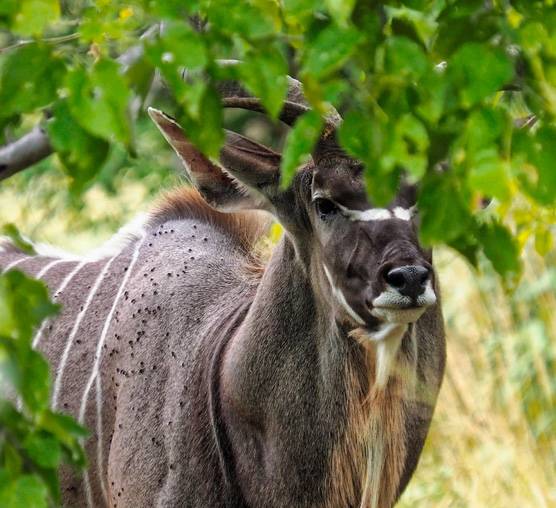 Botswana
Exploring Botswana is an adventure, from flying over the
Okavango Delta
and gliding on a mekoro through the reeds, to floating on the Chobe River and weaving between elephant trunks. Botswana offers unique safari experiences like nowhere else in Africa.
Why in November?
As
Botswana's shoulder season
, November brings blazing summer temperatures and cool refreshing rains. The start of the month remains bone-dry though with animals flocking to water sources. The
rates are lower
and the wildlife is thriving as the plains start to become dotted with succulent greenery and blooming florals. 
What to see?
There's no better time for a cruise on the Chobe River than in early November. With wildlife soaking up the last of the dry season, the banks are fuller than ever. In late November, the Central Kalahari is the place to be, as enormous
herds of springbok
attempt to protect their newborns from prowling predators.
Pro tip:
Don't let the arrival of rains deter you from this beautiful country! The water levels in the Okavango Delta will still be low, exposing the short grass plains which are excellent for game viewing. Why not consider an overland journey instead of an open-top jeep for that extra shelter.
View Safaris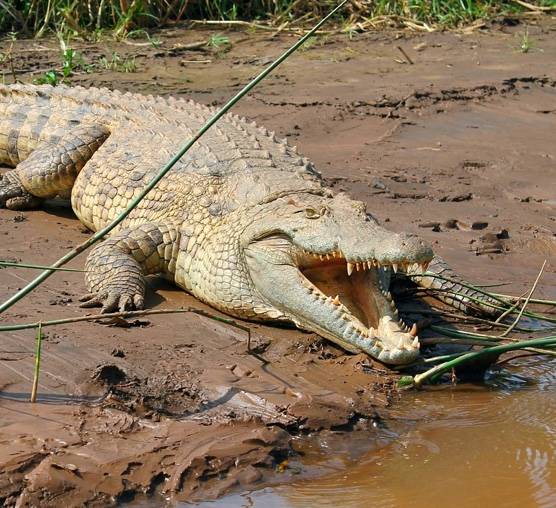 Ethiopia
Full of experiences that enthrall visitors with new adventures, people and landscapes, Ethiopia is a unique country uncomparable to any other. With multiple world heritage sites, strong coffee aromas and wide smiles from the locals, this diverse and desert country will leave you planning your return.

Why in November?
Unlike Southern Africa, November is in Ethiopia's dry season and brings bright warm days and cool nights. With little rainfall, it is considered peak season and presents pristine conditions at every corner of the country, from the Semien Mountains to the Great Rift Valley.

What to see?
Aside from the unique wildlife, Ethiopia's diverse landscapes hold so much treasure to discover. From the captivating pools of the Danakil Depression and the ancient traditions of the Omo Valley to the breathtaking gorges of the Semien Mountains and the pulsing heart of Addis Ababa.

Pro tip:
Although Ethiopia typically experiences pleasant 23°C (73°F) days, due to the high altitude at which most of the country sits at it can get very cold in the evenings. Packing several pairs of long trousers, as well as sweaters, scarfs and some thick socks is a great idea!
View Safaris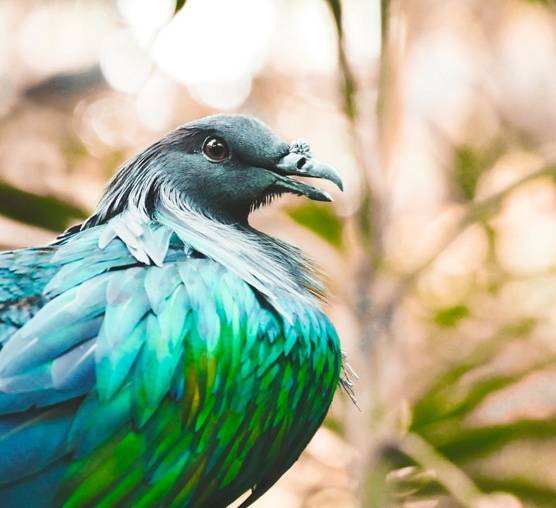 Philippines
From the white-sandy beaches of Boracay to the striking seaside cliffs of Palawan, this humble country has over 7,640 islands that have everything you'll ever want. It's unique wildlife, rice terraces, aquamarine waters and world-class diving and surfing spots will secure a special place in your heart.

Why in November?
As an equatorial country, weather can be unpredictable, however, November marks the start of the dry season with showers becoming less frequent. With lower rates and fewer crowds, the picture-perfect islands are more remote and transform into that secluded beach paradise we all dream of.
​​​​​
What to see?
All over the world, the Philippines has some of the best scuba diving spots especially since it lies within the Coral Triangle. The whale sharks migrate this month and scuba diving here will blow your mind. The country boasts of 2800 species of fish, 5000 species of molluscs and many more!

Pro tip:
Head on over to Boracay Island! Lined with long stretches of white sand and beach bars scattered along the shore, it is that quintessential paradise that's perfect for relaxing all day and partying all night. Aside from partying, there are also plenty of adventurous things to do here that should not be missed.
View Tours
A TRAVEL MAGAZINE BY TOURRADAR