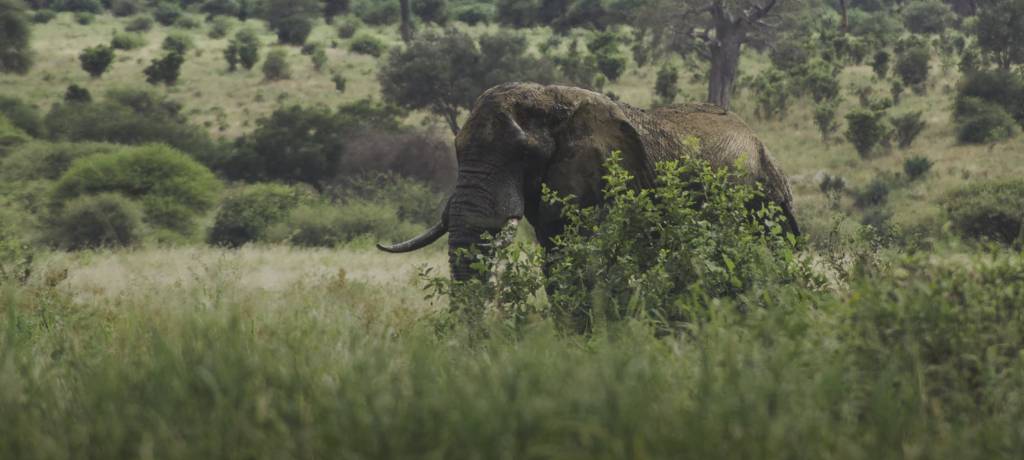 Safari in March
Imagine riding on a landscape of rolling grasslands, under the gleaming sun in a rugged 4WD, glaring down your camera lens as you line-up the perfect shot of that creature you have been locking eyes with. Words cannot describe the thrill of a safari adventure, so why don't you find out yourself? Check out the best safari destinations in March and the best places to visit Africa in March.
Africa in March: What to expect
Weather & climate

Although sometimes scattered with showers, there is no shortage of safaris in Africa this month

. With temperatures at a pleasant 16°C (60°F) and lush vegetation sprouting the lands, the plains transform into a lush wonderland blooming with flowers and dotted with wildlife. The dry spells of Sri Lanka and Ethiopia present conditions perfect for exploring jungles and make these countries a true highlight to any safari adventure.

Dry season:

Sri Lanka, Ethiopia

Wet season:

Tanzania, South Africa, Uganda

Wildlife

Expect to see young animals learning the ropes under the keen eyes of nearby predators in Kruger, the rushing herds of the Great Migration prancing around on the plains on the Serengeti, birds flourishing in the succulent green jungles of Sri Lanka, and gorillas feasting on rich vegetation in Uganda. The wildlife tantalise their tastebuds this season as the savannahs present an impressive performance of Mother Nature.

Big Five: Kruger
Great Migration: Serengeti
Bird watching: Sri Lanka
Gorillas & Chimpanzees: Uganda

Peak season

It's peak season in Sri Lanka. Although there are more visitors, the colours are out in bloom, the wildlife are flourishing and the sun-drenched beaches provide a postcard-perfect scene. Alternatively, the low seasons in Africa are still blossoming. With Ethiopia's vibrant culture, Tanzania's Great Migration, Uganda's nutrient-rich jungles and South Africa's quintessential scenery, a safari in March is a great way to experience life on the plains for a lower rate.

Peak season: Sri Lanka

Low season: Ethiopia, Tanzania, Uganda, South Africa
Best safari destinations in March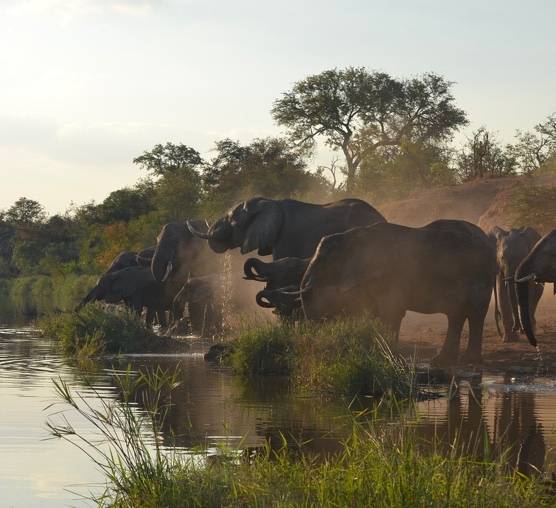 South Africa: Kruger
Kruger National Park is a top safari destination and is home to a remarkable diversity of wildlife. With such unspoilt beauty and home to the legendary Big Five, it's the perfect destination for any nature-lover in search of a quintessential African safari. 

Why in March?
As the end of the wet season, this beautiful national park is smothered with nutrient-rich vegetation painting a succulent green landscape with wildlife scattered throughout the plains grazing. This month also sees fewer visitors and lower rates, so it is prime time to experience the serene natural beauty of Africa.

What to see?
The Big Five are thriving this month! The green grasses create the perfect landscape for the calving season, so expect to see months-old animals venturing out into the wild under the keen eyes of predators. Migratory birds are also flocking to the waters, so a trip to Kruger this month is essential for bird-lovers. 

Pro tip
Be prepared for early mornings! A peachy sunrise over the lush plains presents an unbeatable view and the best game sightings and postcard-perfect photographs are captured during those early hours.
 
View Safaris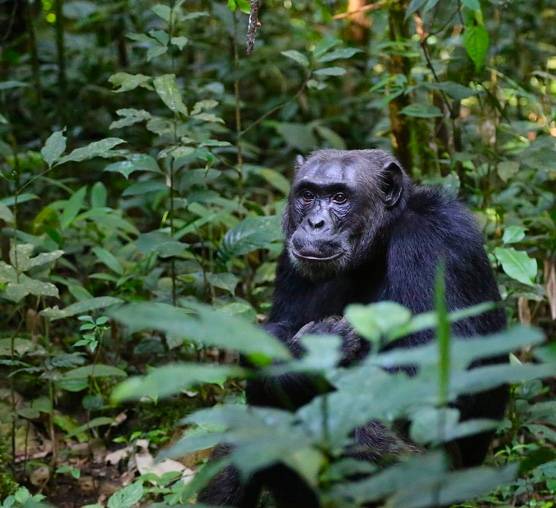 Uganda
Famously known for its mountain gorillas, this gorgeous country has a thriving green landscape, dense wildlife-rich jungles and a unique culture full of welcoming locals. There's so much more to fall in love with and discover in Uganda.

Why in March?
March is considered a low season in Uganda as rains start to sprinkle, this means lower rates and discounted gorilla trekking permits! The dense jungle vegetation thrives on the lower mountain slopes making gorilla encounters closer to the beginning of the trail.

What to see?
Apart from silverback mountain gorillas, the wildlife at neighbouring national parks roam the plains. As animals in Uganda are not migratory, wildlife sightings are great all year round from the tree-climbing lions of Queen Elizabeth to the sun-bathing hippos of Murchison Falls.

Pro tip:
One does not simply go to one national park in Uganda. To tick a variety of animals off your bucket list, we recommend travelling to multiple national parks in this beautiful country. You won't want to miss the diverse range of wildlife that call Uganda home!
 
View Safaris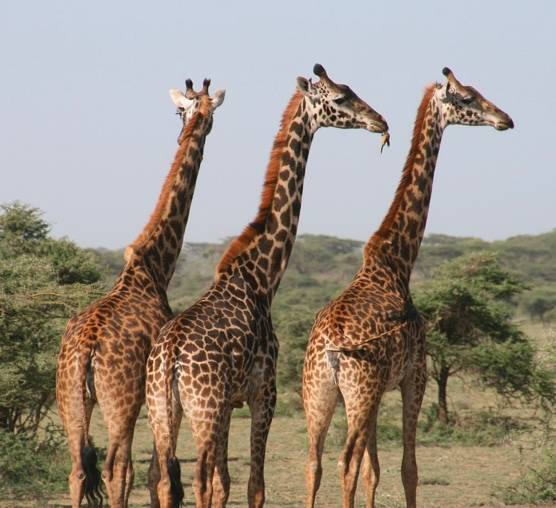 Tanzania: Serengeti
When you picture going on a safari you imagine the swaying grasslands, the khaki clothing, the 4WD adventure and large animals grazing. The Serengeti is the classic African experience and should be on the top of any wildlife-lovers bucket list.

Why in March?
The rolling grasslands and sprinkled acacia trees are tinted in a mahogany haze underneath the warm sun. March marks the final dry month, so before the rains start wildlife congregates at watering holes and as the birthing season ends, wildlife viewing is at its finest.

What to see?
As the wet season approaches, the Great Migration is in full swing. With herds scattered across the Southern and Eastern plains and one-month-old calves learning the ropes, lion and leopard sightings are a highlight this month. As the kings scour the plains and leopards prey, March is a great month to get up close to some of Africa's most stealthy predators.

Pro tip:
If it's your goal to view the Great Migration, consider booking a safari that follows the herds. Migration specific safaris give you your best chance and viewing the out-of-this-world spectacle.
 
View Safaris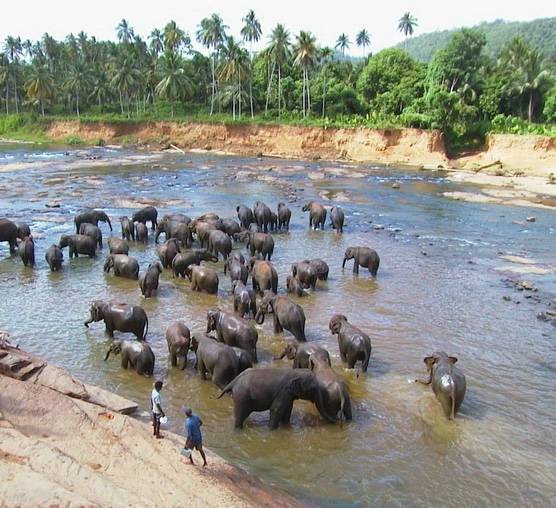 Sri Lanka
From impressive ancient temples and pristine golden beaches to lush green highlands and friendly locals, Sri Lanka really does have it all. Immerse yourself in a rich cultural experience full of colour and serene natural beauty as you embark on an adventure through this magical country.

Why in March?
Seeing this beautiful country in all of its glory and grandeur is an experience not to be missed. With pleasant weather, country colours blossoming and wildlife thriving, Sri Lanka truly comes alive during March.

What to see?
With many coastlines and rich national parks, Sri Lanka is a wildlife haven so there's no shortage of animal sightings. From elusive leopards and plodding elephants to hairy sloth bears and beautiful blue whales, this island feels like you have just stepped into the Jungle Book!

Pro tip:
What better way to end your safari than relaxing on a golden postcard-perfect beach. Soak up the sunshine, bathe in the azure blue waters or sip on arrack and admire a glowing sunset over the Indian Ocean.
 
View Safaris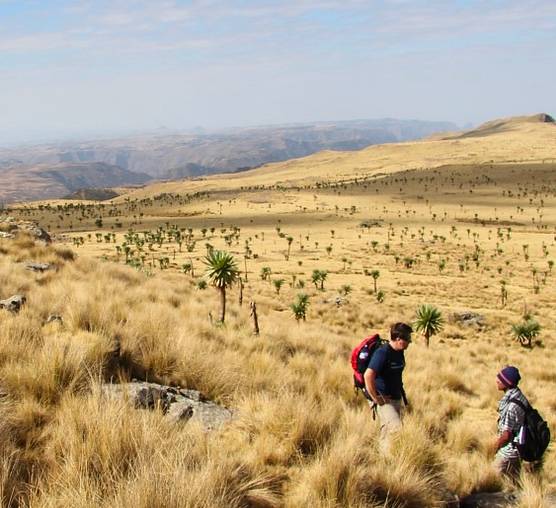 Ethiopia
With thirteen months of pure sunshine, Ethiopia really is a country like no other. Whether you meet the locals at Omo Valley, search for wildlife in the Simien Mountains or wander through the stone churches of Lalibela, there's something for everyone in this beautiful, timeless country.

Why in March?
Just before the wet season, the warm, light sprinkle of March attracts little visitors and the best rates. The sun-drenched landscape, welcoming locals and rich culture make this pocket of Africa a hidden gem. 

What to see?
From the majestic Ethiopian wolf and strolling walia ibex to the hairy gelada monkey and mischievous hyena, the wilderness is home to an array of wildlife unique to Ethiopia. Although the animals are an unmissable spectacle, the vibrant culture, traditions and history make this beautiful country a true highlight to any African adventure.

Pro tip:
Try the coffee! This amazing beverage plays an integral role in the social and cultural life of Ethiopia. They even have ceremonies to celebrate this caffeinated goodness, so sipping this fine brew is a must-do!
 
View Safaris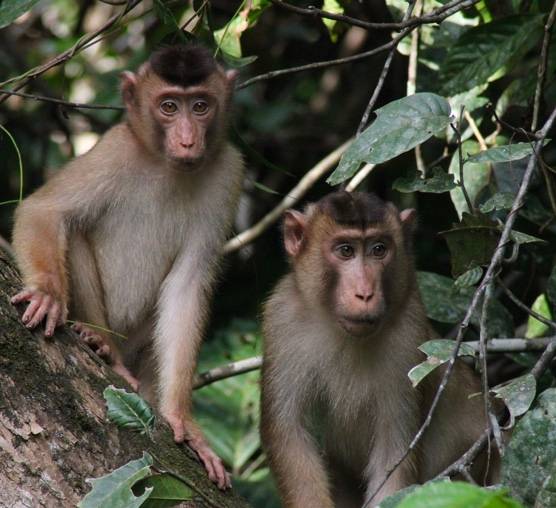 Borneo
Wander through dense jungles under rich emerald-green canopies as exotic wildlife swing above your head. The pristine natural beauty and lush landscapes of Malaysia, Brunei and Indonesia will leave you feeling like you're the star of your own Indiana Jones adventure.
Why in March?
With minimal visitors and rain dwindling, March is ideal in Borneo. Whether you want to laze on golden beaches, search for wildlife, climb Mount Kinabalu, admire mystical caves or dive in sapphire-blue waters, this season presents perfect conditions for any itinerary.
What to see?
With the wet season coming to a close, orangutans start swinging from the treetops, turtles start to flock to coastlines and whale sharks migrate presenting an unmissable underwater sight. The underwater fauna and flora flourish this time of year, so going scuba diving or snorkelling is a must!
Pro tip:
With such biodiversity, there's no better place to take part in conservation efforts. Try out our
volunteering tours
, from helping local rainforest tribes and safeguarding ecosystems to protecting endangered tigers, orangutans and turtles. The smallest impact can make a world of difference!  
View Safaris
A TRAVEL MAGAZINE BY TOURRADAR