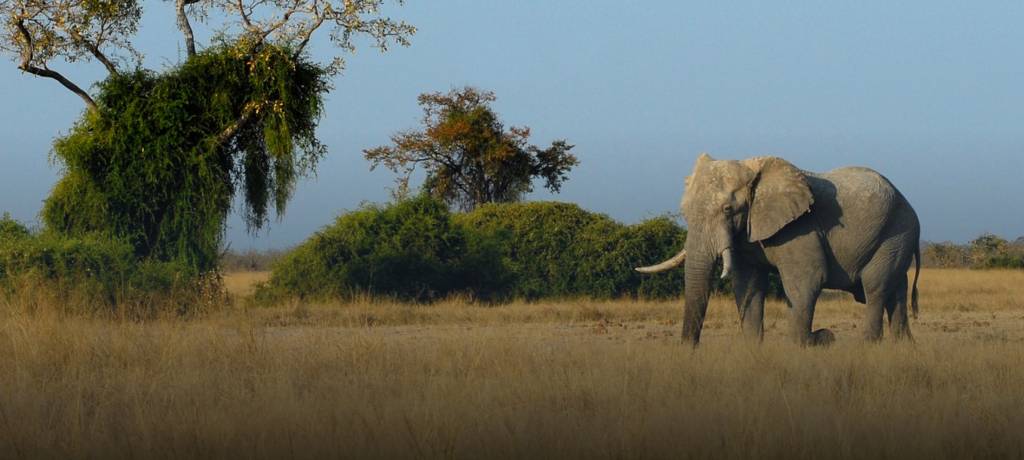 Safari in June
Get up close and personal with a fascinating array of wildlife that you have only previously seen in a zoo. It's a surreal experience, even for the most experienced safari-goer. Whether you are setting your camera lens on the Big Five in Africa in June or witnessing the most spectacular natural phenomenon,  there are many wonders awaiting you as we discover the best safari destinations in June.
Africa in June: What to expect
Weather & climate

With cool nights and pleasantly warm days, the 19°C (66°F) temperatures create a climate ideal for safaris. With the sun shining down onto arid plains, sparse vegetation and animals flocking to water sources, wildlife viewing opportunities are premium in Tanzania, Botswana, Namibia and Rwanda. However, in South Africa, June is in the wet season bringing scattered showers and beaming rays of sunshine. With the majority of tourists expected later in the year, there's no better time to embark on an African safari.

Dry season: Tanzania, Botswana, Namibia, Rwanda

Wet season: South Africa
 

Wildlife

Buffalos, rhinos, lions, elephants and leopards all roam the plains of Africa. In June, these glorious Big Five call Namibia, Botswana and South Africa home. As a game of survival plays out during the Great Migration of the Serengeti, rainbow-coloured birds dance through the skies of South Africa. From trudging through dense jungles in search of gorillas and chimpanzees in Rwanda to relaxing on the pristine beaches of Zanzibar as dolphins glide by, in June the wildlife flourish in their habitats.

Big Five: Namibia, Botswana, South Africa
Great Migration: Serengeti
Bird watching: South Africa
Gorillas & Chimpanzees: Rwanda

Peak season

June is peak season throughout most of South-East Africa. The lack of rainfall and vanishing vegetation in Tanzania, Botswana and Namibia make animal sightings easier than ever. Aligning with the European school holidays, June starts to attract the crowds so be prepared to book well in advance and expect higher rates than normal. However, if gorilla trekking is on your agenda, then the jungles of Rwanda are in their low season with low rates and optimal trekking conditions!

Peak season: Tanzania, Botswana, Namibia, South Africa

Low season: Rwanda
 
Best safari destinations in June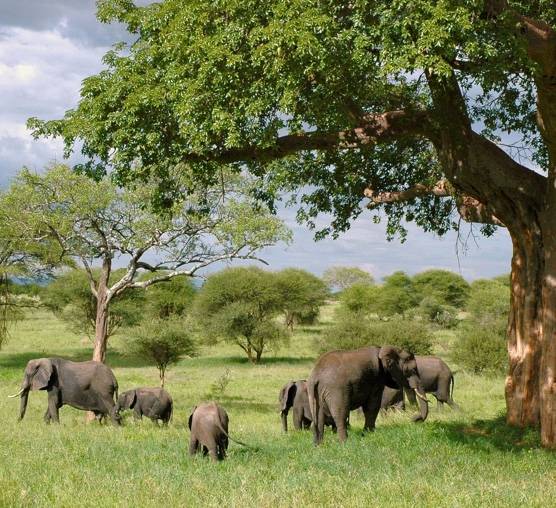 Tanzania
Home to an out-of-this-world wildebeest migration, countless wildlife viewing opportunities, unique indigenous cultures, chimp-infested mountains, and glorious white-sandy beaches, it's no wonder that Tanzania is Africa's trending destination for a safari. 
Why in June?
The dry season commences in June and the Serengeti is dotted with animals as the wildebeest river crossings are in full swing. The plains are out in bloom and temperatures have cooled attracting more visitors and higher rates, but painting the scene for incredible face-to-face wildlife encounters.
What to see?
Like a scene straight out of the Lion King, herds of wildebeest and zebras rush across the plains and through gushing river waters. Witness the circle of life in action, as brave crocodiles and lions make the most of this congregation. The Ngorongoro Crater is a less intense option for those wanting to see abundant wildlife grazing on the remaining flora.
Pro tip
When you imagine trekking for primates, you probably think of Uganda or Rwanda, however,
Western Tanzania
also offers this bucket-list experience. Gombe National Park and Mahale National Park are home to gorillas and chimpanzees, and as small national parks, truly are hidden gems of Tanzania.  
View Safaris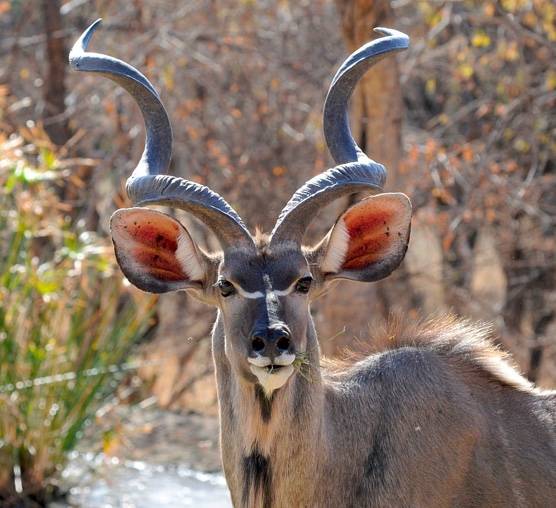 Botswana
Glide down the hippo-infested waters of the Okavango Delta on an unforgettable boat ride, be spellbound by the ancient rock art in the sacred Tsoldilo Hills or traipse through the arid grasses of the mighty Kalahari Game Reserve on a 4WD adventure. Botswana offers vacations to suit any style.
Why in June?
The rainfall has finally made its way down to the Okavango Delta, making a mokoro ride on the floodplains a true highlight. With shining days and cool nights, June is a pleasant month to embark on game drives as wildlife concentrate around waterholes and rivers.
What to see?
As wildlife disperses on a mission to find water with less vegetation dotting the plains, there is no better chance to see animals quenching their thirst. From the gentle giants of the Chobe National Park to the wandering wildebeest of Moremi Game Reserve, there's no shortage of wildlife sightings this month.
Pro tip:
A
boat safari
is the way to go this season! Get up-close and personal with elephant herds from the waterways of Chobe National Park, or weave between stripey zebra heads as they quench their thirst at the sparking Okavango Delta. This is a must-do experience for any wildlife-lover or avid photographer!  
View Safaris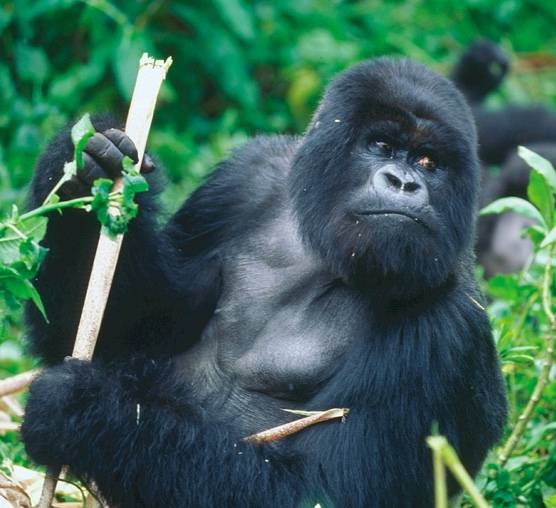 Rwanda
Discover why Rwanda is named 'the Land of a Thousand Hills'. From the dense mountain jungles dotted with gorillas and chimpanzees to the emerald-green volcanic peaks creating a playground for any hiking enthusiast, it's hard not to fall in love with this magical, lush country.
Why in June?
June kicks-off the dry season in Rwanda with little visitors, minimal rainfall and dry grounds creating idyllic trekking conditions. The dry season also makes game viewing a spectacle at Akagera National Park where wildlife quench their thirst and scavenge for remnants of the succulent vegetation. 
What to see?
Apart from offering one of the most captivating wildlife experiences in the world, there is more to Rwanda than silverback mountain gorillas. Chimpanzees, antelopes, golden monkeys, leopards and even the fascinating black rhino can be found trudging through the sparse grasses of Rwanda's national parks.
Pro tip:
If it's your dream to go
gorilla trekking
this month then make sure you apply for your permit far in advance. Gorilla tracking permits this month should be obtained a year in advance as the clear conditions in June make this activity a true highlight.  
View Safaris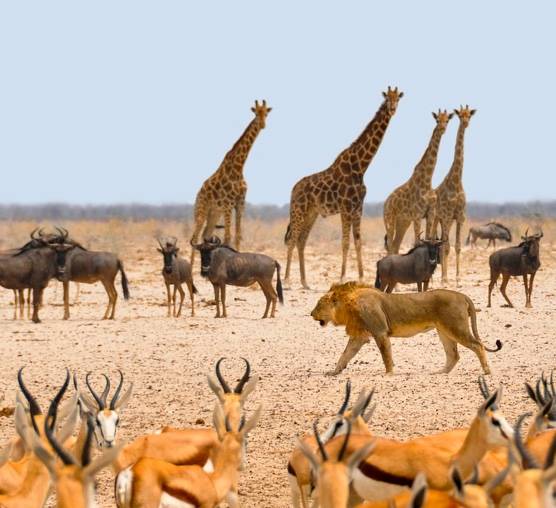 Namibia
From the rhythmic pulse of the Atlantic Ocean to the colossal terracotta sand dunes of the Kalahari Desert, the barren landscapes of Namibia present a quintessential backdrop for an undisturbed, revitalising safari and are some of the picturesque vistas in the world.

Why in June?
The crowds are minimal and the wildlife sightings are at an all-time high. With sparse vegetation and depleting water sources, the plains turn into a game of survival. June brings cool nights and pleasant days, so make sure you pack a jumper for those early morning game drives! 

What to see?
The wildlife is famished and parched and with little vegetation and shade, sighting cheetahs stalking their prey and elephants congregating is not a rare occasion. June allows you to escape the desert heat and gives you a front-row seat to a performance on the plains.

Pro tip:
If you've remembered your jumper, then consider heading out and looking up. The clear skies create an out-of-this-world spectacle when the sunsets. As one of the most desolate habitats on the planet, the skies of Namibia are full of astounding detail dotted with shining stars in their heavenly finery.
 
View Safaris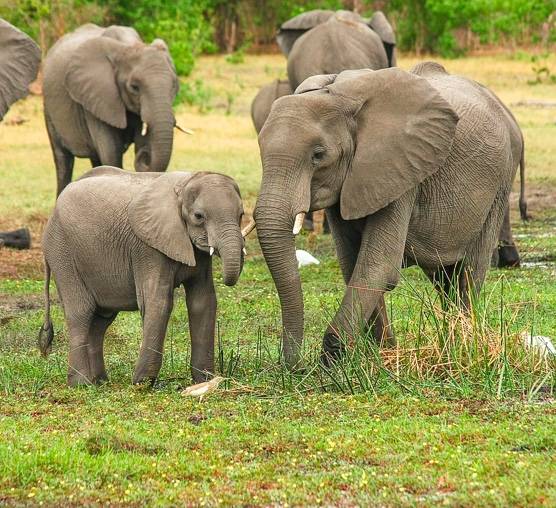 South Africa
South Africa has something for everyone. Whether you like to spend your days on the plains searching for animals, sampling the finest wines in all the land, watching a peachy sunset on a golden beach or immersing yourself in a different culture. Discover the wonder that is South Africa.
Why in June?
Whether you are exploring Table Mountain, admiring the penguins of Boulders Beach or spotting wild dogs at Madikwe Game Reserve, the minimal tourists, bright blue skies and pleasant temperatures make any activity in June a pleasure.
What to see?
You can't travel to South Africa without embarking on a safari on the world-renowned Kruger National Park. This enormous reserve is rich in wildlife and home to the legendary Big Five. If you've already checked off the bucket list creatures, then head on down to Madikwe Game Reserve to set your sights on African wild dogs.
Pro tip:
Why not add a penguin encounter to your to-do list? At
Boulders Beach
, penguins are abundant as they explore the sands with their newborn chicks. The minimal visitors in June gives you the perfect opportunity to say hello to these little creatures as they stretch their legs in the morning sun.  
View Safaris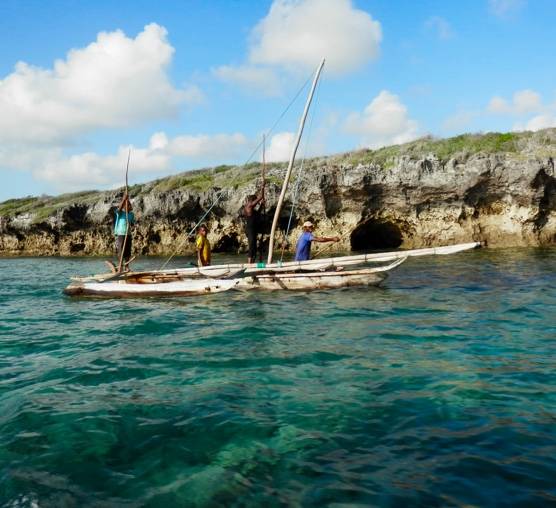 Zanzibar
Kick off the safari dust and relax in the evening light of the Swahili coastline with a cold Kilimanjaro beer in hand. With its pristine white sandy beaches and vibrant coral reefs, Zanzibar is the idyllic beach destination perfect for unwinding after an action-packed safari.

Why in June?
With pleasant temperatures and little rainfall, June is one of the best months to stroll with a chapati through the market stalls or get lost in the labyrinth of alleyways. The calm waters and cool breezes attract an abundance of marine life to the North Coast so a diving trip should definitely be on the cards!

What to see?
From dolphins dancing in the azure blue waters to colobus monkeys swinging from the treetops, Zanzibar's diverse landscape is a hub for exotic wildlife. In June, the tranquil beaches host dozens of tiny turtles dashing to the sea and the emerald-green Jozani Forest is home to various endangered species including duikers and servaline genets.

Pro tip:
It's not called Spice Island for nothing! Discover why this glorious island coined the name by wandering through the magical markets full of aromas and colours. It's also a great way to delve into culture and have a chat with the locals!
 
View Safaris
A TRAVEL MAGAZINE BY TOURRADAR