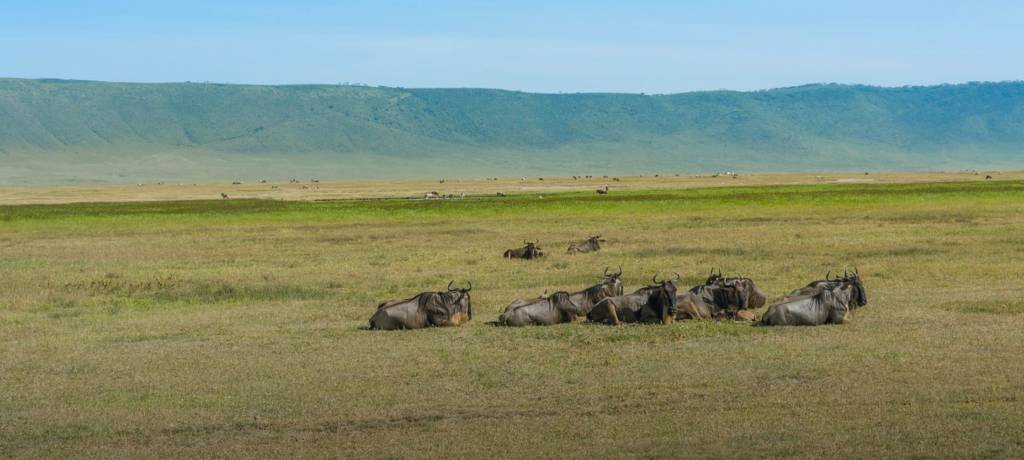 Safari in December
As a remarkable experience that gets you up close with diverse wildlife that you won't find back home, a safari is a humbling adventure that will leave you speechless. Whether you are setting your sights on the animals of Africa in December, or just simply have dreamt of your David Attenborough moment, there are many wonders awaiting you as we discover the best safari destinations in December.
Africa in December: What to expect
Weather & climate

The 18°C (64°F) days are assisted with bright blue skies and beaming sunshine. With most of South-East Africa in the wet season, vegetation is blossoming, flowers are blooming and animals are flourishing. The prolific waters are celebrated with most of the South-Eastern countries entering the birthing season.

Meanwhile, the dry climates of Rwanda, Sri Lanka and the Maldives are scattered with refreshing rains and create ideal conditions for trekking, snorkelling and diving.

Dry season: Rwanda, Sri Lanka, Maldives
Wet season: Central Kalahari (Botswana), Zambia

Wildlife

Although all year round there is abundant wildlife, there's something truly magical about seeing animals flourish in their nutrient-rich habitats.

With the

Big Five

predators lurking amongst the

Great Migration

in Tanzania, the whales gliding past the golden shores of Sri Lanka and the migratory and endemic birdlife dancing in the skies of Botswana and India, there's no shortage of amazing wildlife encounters this festive season. 

Big Five:

 Ngorongoro

Great Migration:

Serengeti & Ngorongoro (Tanzania)

Whale watching:

 Sri Lanka

Birdwatching:

 Ranthambore (India), Botswana

Peak season

Although typically the ideal time to see wildlife is in the dry season, the green season sees wildlife experiences few people get to see. With unique wildlife encounters, Tanzania, Botswana, Rwanda and even India's Ranthambore all offer attractive safari rates and a chance to escape the crowds.

Over the ocean, Sri Lanka and the Maldives are in peak season as the monsoon season resides brining sun-drenched golden beaches and crystal-clear waters teeming with colourful marine life.

Peak season: Sri Lanka, Maldives
Best safari destinations in December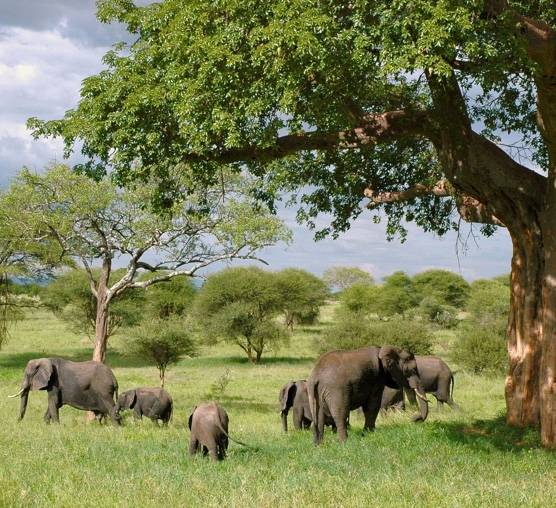 Ngorongoro (Tanzania)
As a UNESCO World Heritage site, the Ngorongoro Crater is one of the greatest natural spectacles with its magical setting and high density of animals. As part of the Northern Circuit of Tanzania, this national park ensures your safari tour will be rich in wildlife and wonder.

Why in December?
Officially marking the beginning of the wet season, December welcomes sporadic showers to the cracked plains providing much-needed relief for animals. With a high concentration of wildlife and the wildebeest migrating, there are no shortages of spectacular sightings this month. 

What to see?
With the great wildebeest migration comes stealthy African predators eyeing off the weakest of the herds. Migratory birds fly high in the sky whilst newborn animals stumble in the blooming green scenery transforming the crater into a paradise for photographers and safari goers.

Pro tip:
Lined with luxury lodges and dotted with campsites, you'll soon discover why this is the only place on earth where mankind and wild animals co-exist in harmony. There's nothing quite like staying meters away from wildlife and being surrounded by sublime natural beauty. Make sure you bring layers though as those spectacular sunrises can get chilly here!
View Safaris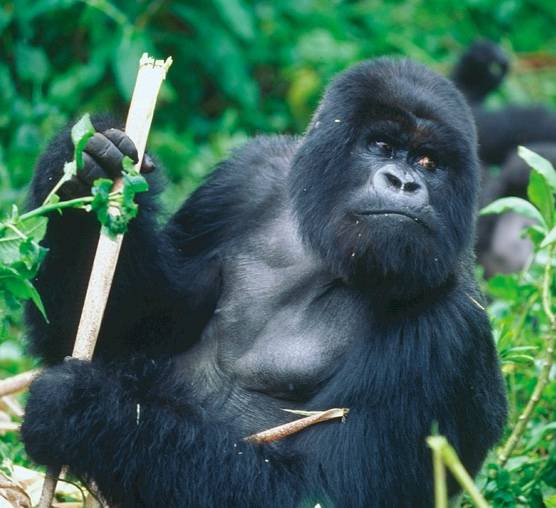 Rwanda
Imagine trekking on the slopes of the Virunga Volcanoes in Rwanda. Follow trails lit by sunlight under canopies of emerald greenery scanning the thicket for a pair of brown eyes. Word's cannot describe a gorilla tracking tour, as you spend your days observing families of gorillas go about their daily life.

Why in December?
Hot by day and warm by night, the scattered showers of December provide cooling relief. Don't let the rains deter you, this month is peak season as the rains aren't enough to dull the experience of laying your eyes on those amazing human-like primates you travelled half-way across the world to see.

What to see?
Gorillas and chimpanzee flourish in their hydrated greenery. The jungles are full of luscious leaves and blooming flowers creating the perfect treat for these powerful primates. Endemic birds are also in plain sight as they build their nests within the succulent scenery.

Pro tip:
It is very popular this time of year to spend Christmas Day with the gorillas, so securing your permit early is crucial. Although the prices may be high, the peak season attracts many travellers to Rwanda increasing your chances of meeting like-minded travellers who all share the same dream.
View Safaris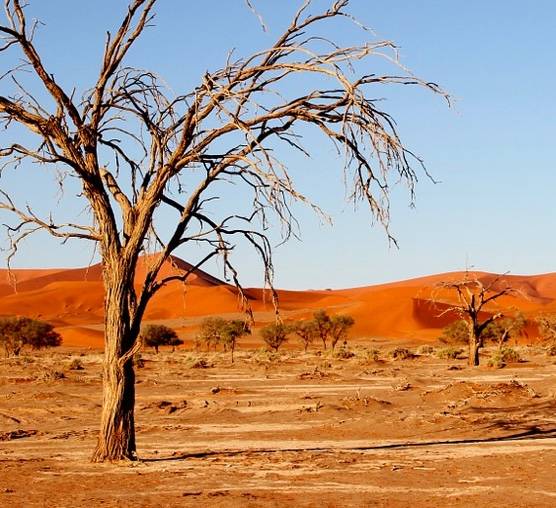 Botswana: Central Kalahari
Is it your dream to go on a safari in the remote wilderness with nothing but wildlife surrounding you? Then fall asleep to the sound of lions roaring in the night in the Central Kalahari Game Reserve. As the second largest game reserve, the arid plains are home to black-maned lions and Africa's infamous Big Five predators.

Why in December?
Typically when you imagine a desert you picture dry, cracked, grounds and the sun beaming down on a hazy horizon. The Kalahari couldn't be more opposite as December shifts the desert plains into an oasis full of vibrant greenery and teeming with thriving wildlife.

What to see?
With freshwater filling the pans and vegetation sprouting, the wildlife is golden and prolific. Settling down for the green season, animals can be seen congregating at watering holes like a kid in a candy shop. The animals celebrate with the start of the birthing season making wildlife viewing sensational.

Pro tip:
December is a perfect time for those early morning game drives. The crack of dawn brings comfortable 18°C (64°F) temperatures making those drives through the dusty pink skies even more mesmerising. The days get hot though, so make sure you pack cool, breathable clothing.
View Safaris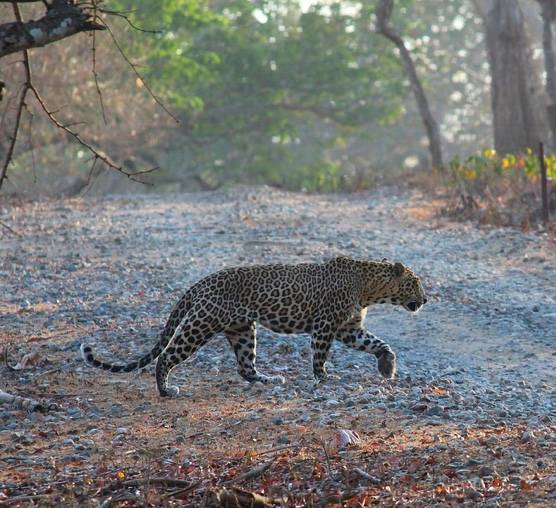 Ranthambore National Park
Imagine going on a safari, scanning dense jungle bushland for a pair of curious cat eyes. Depart from New Delhi on a Ranthambore safari where Royal Bengal tigers roam. Snapping a photo of that tiger you have been playing hide-and-seek with, is a rewarding souvenir from your exotic Indian safari adventure.

Why in December?
With long grasses, flowers blossoming, prosperous wildlife and pleasant temperatures, there's no better time to visit this vibrant national park. The contrast of the green season is a spectacular sight and transforms the dry scrubs into a colourful haven for photographers and nature lovers.
​​​​​
What to see?
Weaving between the grasses are Bengal tigers stalking their prey, spotted deer innocently foraging, Asiatic leopards lazily lounging and birds resting on tree branches. Don't let the abundant vegetation deter you, it makes searching for these animals a game of hide-and-seek and even more rewarding when you lock eyes!

Pro tip:
Try to avoid combining your safari with Southern India during the start of the month. The monsoon season ends at the beginning of December, so it's best to plan your tour at the end of the month to see the bathing elephants in Southern India.
View Safaris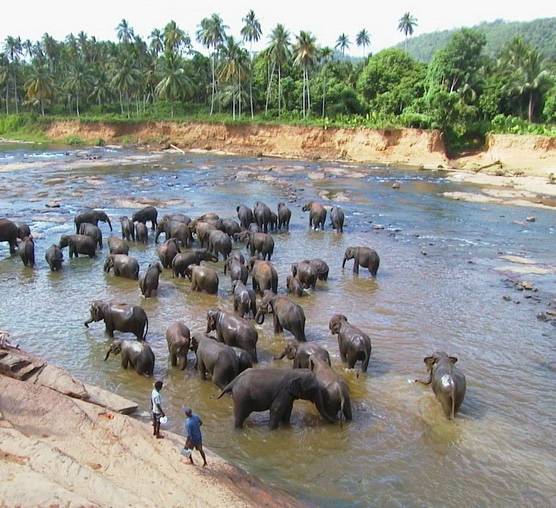 Sri Lanka
The island of Sri Lanka is a country full of colour and culture. Home to ancient Buddhist temples, luscious scenery, plantations where women in colourful saris pick tea leaves, and national parks where elephants cool off from the midday sun.

Why in December?
As the monsoon resides, December brings days that are hot and dry, perfect for combining a safari adventure and beach relaxation. The rains have left behind succulent green landscapes just waiting to be explored. There's no better time to explore this island paradise.

What to see?
The wildlife of Yala National Park is flourishing in this green season, as they make the most of the abundant vegetation. The elephants are splashing their backs to cool off from the dry days and the Asiatic cats are shading under low-lying trees to escape the midday heat.

Pro tip:
Although the wildlife is harder to spot, the scenery is lush and the beaches are pristine alluring travellers from all over the globe and attracting peak season prices. It's best to book well in advance to ensure you spend your Christmas bathing on golden beaches and swimming in aquamarine waters.
View Safaris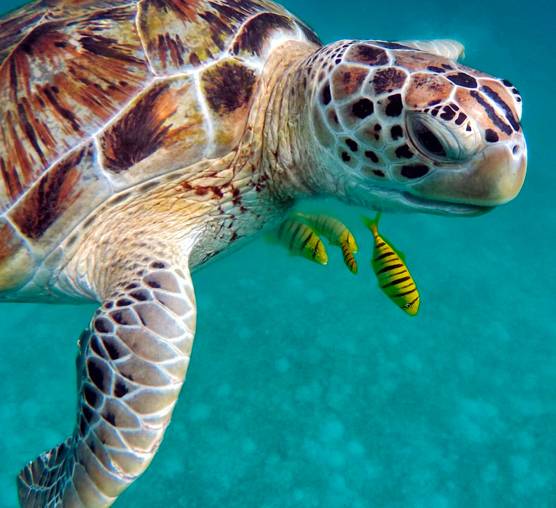 Maldives
This small nation consists of 2,000 coral islands shelter a diverse marine life which thrives in the clear warm waters creating hotspots for snorkelling and diving. Male, the capital city, is famous for its mosques and vivid buildings and for its fish market and fresh fruit on offer.

Why in December?
Bringing minimal rainfall, equatorial temperatures, and clear skies, December lies in the dry season. Labelled as a honeymoon hotspot, there's no better time to experience the exclusivity of your own island paradise as this month visitors are minimal, however, they pick up again closer to Christmas and New Year.
​​​​​
What to see?
Being miles away from land, the Maldives are frequented by fascinating marine life all year round. The crystal-clear waters are sublime and incredibly inviting, the sun-drenched beaches offer a pristine and relaxing experience and the luscious emerald-green vegetation act as a relieving shade from the hot sun.

Pro tip:
It is quite common to live the life of luxury when visiting the Maldives. This is one place where you should allow yourself to have a splurge, after all, it is an island paradise and a dream destination for many. A generous dash of indulgence is part of the Maldives experience, so it's a good idea to build up your budget beforehand.
View Tours
A TRAVEL MAGAZINE BY TOURRADAR