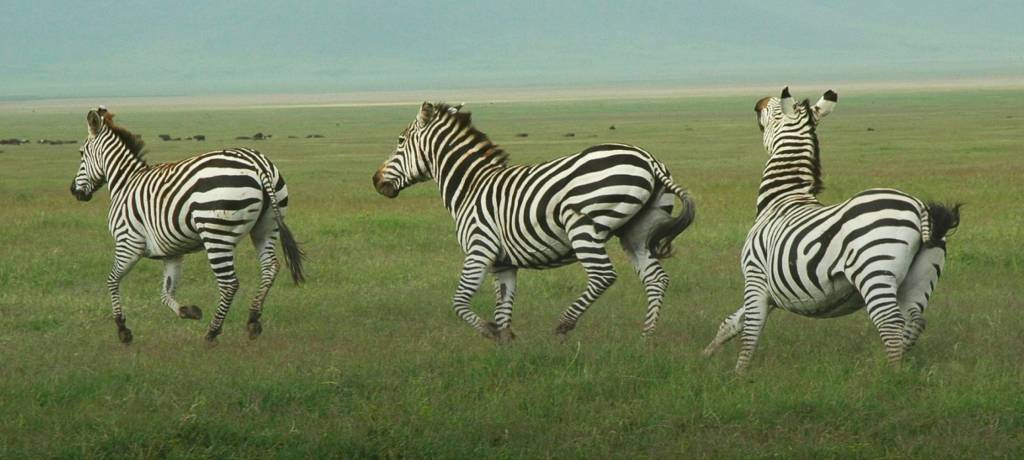 Safari in August
Everyone has an idea of what a safari entails. From donning dusty khaki clothes to gazing out into a wildlife-rich wilderness. With so many animals to see and so many places to choose from, it's hard to find the best safari destinations in August. That's why we've done the hard work for you, as we check out the best places to visit around the world and in Africa in August.
Africa in August: What to expect
Weather & climate

When you think of Africa, cracked desert sands, animals plodding in a hazy view and sparse acacia trees dotting the landscapes probably jump to mind. August is your quintessential African safari time minus the scorching desert heat. With pleasant 16°C (61°F) days, cool nights and seldom rainfall, there's no better time to embark on a safari as these conditions draw out wildlife and encourage a game of survival on the plains.

On the other side of the world, the wet season has officially arrived in Cambodia and Laos, so if tropical animals are on your must-see list it's best to check out Brazil or Sri Lanka where the climate is ideal.

Dry season: Rwanda, South Africa, Sri Lanka, Tanzania, Madagascar

Wet season: Cambodia, Laos

Wildlife

Wildlife sightings are at an all-time high this month as the arid grounds summon wildlife to water sources. Watch the Big Five own the plains and the Great Migration of zebras and wildebeest leap over rivers and test their strengths.

Add to your quintessential safari experience with a visit to the gorillas of Uganda and Rwanda. The winter temperatures create idyllic trekking conditions and the gorillas thrive on their succulent rainforest vegetation. If whale watching is more your thing, head down to South Africa and scan the waters for young humpbacks and turtles glide in the coastal waters as the birthing season arrives.

Big Five: South Africa
Great Migration: Kenya, Tanzania
Whale watching: South Africa
Gorillas & Chimpanzees: Rwanda, Uganda

Peak season

With warm temperatures and dry conditions throughout most of Southern Africa, August is peak season for those who want to experience a classic

African safari

without that blazing desert heat.

Although there may be more crowds and higher rates, the game reserves are animated and rich in wildlife

as animals venture out of their hiding places to quench their thirst at the remaining watering holes.

Meanwhile, the

low season in Brazil and Sri Lanka offers great rates

and fantastic cultural immersions with lively festivals and authentic wildlife encounters as the native animals come out to play.

Peak season:

Tanzania, Rwanda, South Africa

Low season:

Brazil, Sri Lanka
Best safari destinations in August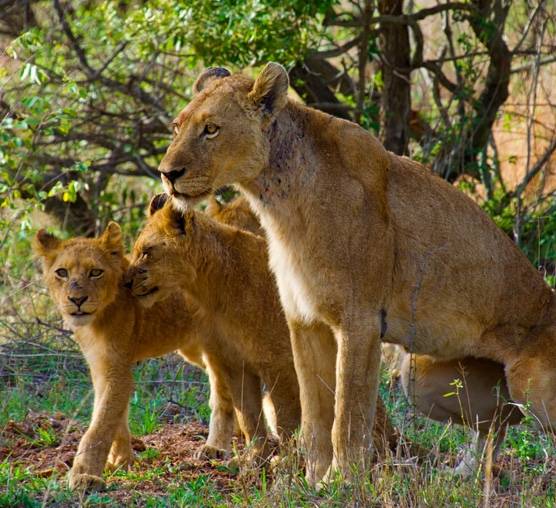 South Africa
Whether you want to sip at fine vintage wine, go on a hiking adventure, laze on a sun-drenched beach, meet interesting people or view wild animals in their natural habitat, South Africa has it all. with amazing opportunities and an array of things to see and do, this country opens up your eyes to diverse culture everywhere you go.
Why in August?
August marks the
end of a cool winter in South Africa and makes way for a warm summer
. The wild and untamed landscape thrives and creates the perfect setting for an African wilderness adventure. Cape Town is beautified by showers and blanketed with bright sunny skies, perfect for admiring tranquil ocean waters on a sandy beach.
What to see?
South Africa boasts rich marine life and there's no better time to discover this enchanting underwater world. The
southern right whales, humpbacks and penguins
are in the birthing season, so chances are you could see a little critter learning the ropes. The
Big Five
animals parade around Kruger in plain sight as they search for water sources.
Pro tip:
As a popular month at
Kruger National Park
, it's best to
book well in advance
. However, if you wish to avoid the crowds and still want to witness abundant wildlife in their natural habitat, check out
Addo Elephant National Park
. Home to the legendary Big Five and vast elephant herds, this national park is not to be missed!
View Safaris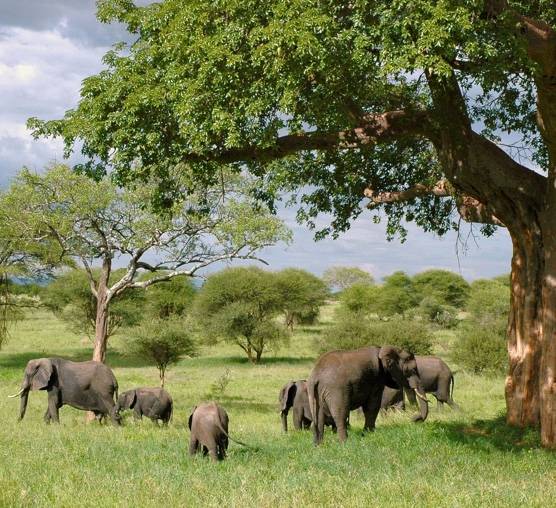 Tanzania
Imagine a blazing red African sun rising up over the horizon, over giraffes roaming cracked savannahs, lions scouring their kingdom, and elephants filling their trunks, you could very well be conjuring up something straight out of
The Lion King
or simply a spitting image of Tanzania.
Why in August?
August creates your quintessential African safari with arid grounds, sparse acacia trees and the Big Five scanning for water remnants.
Days are warm and nights are cool
, so remember to bring a jumper for those early morning game drives and with no rainfall, animals are easy to spot. Hakuna Matata! (It means no worries).
What to see?
The best thing about this month is whichever game reserve you travel to, wildlife is abundant.
Great elephant herds
roam the Tarangire plains,
lions and wild dogs
are securing their place on the food chain in Selous and the
Great Migration of wildebeest and zebra
play a game of survival as they attempt to cross the Mara River.
Pro tip:
There's
no better way to end an action-packed safari than to cool off in the waters of Zanzibar.
With crystal-clear waters and vibrant marine life, snorkelling and diving are a must-do this month. Clink your glasses and reminisce of your amazing African adventure!
View Safaris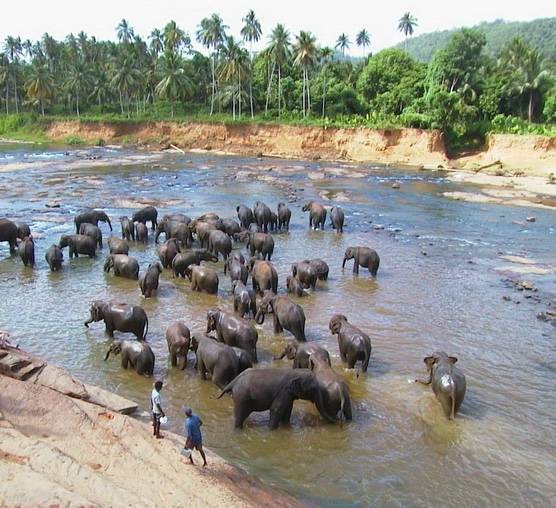 Sri Lanka
As an equatorial country, this tropical paradise attains a captivating history and an enthralling culture. Relax on postcard-perfect beaches, watch wild elephants trudge by, or discover the rich history with a step back in time. Sri Lanka has something for everyone.

Why in August?
With sublime whether all year round, August brings warm 29°C (84°F) days transforming the palm-fringed beaches into a post-safari paradise. Whether you want to climb the enchanting Sirigya Rock, watch baby elephants bathe or ride on a brilliant blue train through succulent mountains, there's no better time to explore the wonders of Sri Lanka.

What to see?
Hear the soporific purr of leopards as they bask in the midday sun at Yala National Park, or witness great herds of elephants quenching their thirst at Minneriya National Park. With landscapes drying up and animals forced to find water sources, wildlife viewing opportunities are a favourite this month.

Pro tip:
You cannot travel to Sri Lanka this month and not check out the Temple of the Tooth in Kandy. This temple is home to the Esala Perahera Festival in August where many locals dress up in traditional, elegant costumes and parade around the temple grounds. This is a must for those looking for that ultimate cultural immersion!
View Safaris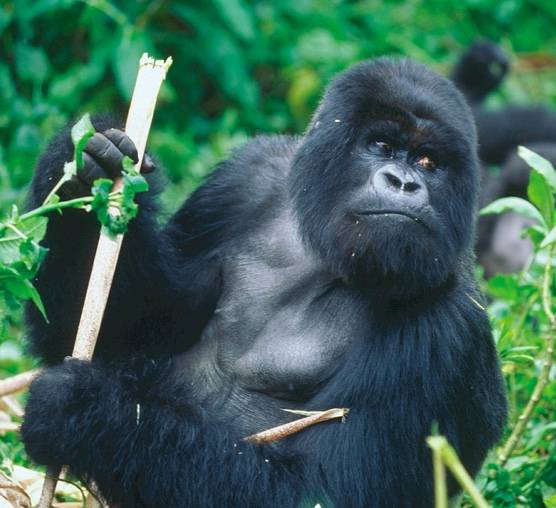 Rwanda
Whenever you ask someone about Rwanda, you'll find that most people identify this luscious country with its tragic history or its hairy inhabitants. Truth is there is so much more to this beautiful country. From its welcoming locals to the rich tea plantations, Rwanda is full of colour and culture.

Why in August?
With green rolling hills, succulent jungles, striking mountains and quaint tribal villages, Rwanda's biodiversity is thriving this month. The warm August days and dry grounds, create optimal trekking conditions and the perfect climate for premium wildlife viewing opportunities.

What to see?
Undoubtedly, a true highlight of Rwanda is the resident mountain gorillas. Gazing into the eyes of a creature so similar to you is a surreal experience. Combine your gorilla trek with a visit to Akagera National Park to witness high concentrations of wildlife scanning the grasslands for water sources.

Pro tip:
As August is the best time of year for gorilla trekking, it is recommended that you book in advance. Not only your tour, but your gorilla permit too, as these are limited and can sell out months in advance. We wouldn't want you missing out on this once-in-a-lifetime opportunity!
View Safaris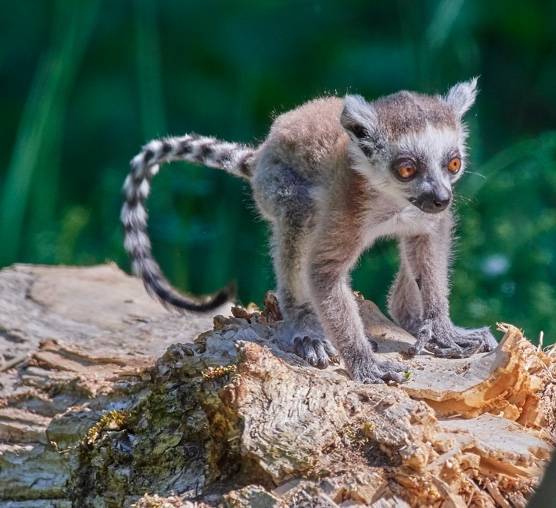 Madagascar
When you mention Madagascar, many minds jump to the animated film and quirky lemurs saying they "like to move it". There is so much more to this diverse country, from the friendly people to the pristine beaches and exotic wildlife. This pocket of Africa is rarely visited and will leave you with fond memories and a longing desire to plan your return.
Why in August?
It's peak season with August attracting visitors from around the world to soak up the cool African climate. If you don't mind sporadic showers and slightly higher rates, the
refreshing azure-blue waters and dry emerald-green jungles are a favourite this month
for those seeking out the highlights of Madagascar.
What to see?
The cooler climate means reptiles are in hibernation this month, however, the marine life and larger animals are thriving. It's
whale watching season with humpbacks and dolphins migrating past the Madagascan shores
making snorkelling and boat rides a delight.
Pro tip:
Take advantage of the whale watching season and
discover the vibrant underwater world at Nosy Be
. With its palm-fringed beaches and crystal-clear waters, this popular archipelago offers unspoilt natural beauty and pristine diving conditions. The colourful coral, gliding sea turtles and playful dolphins make snorkelling an unforgettable experience.
View Safaris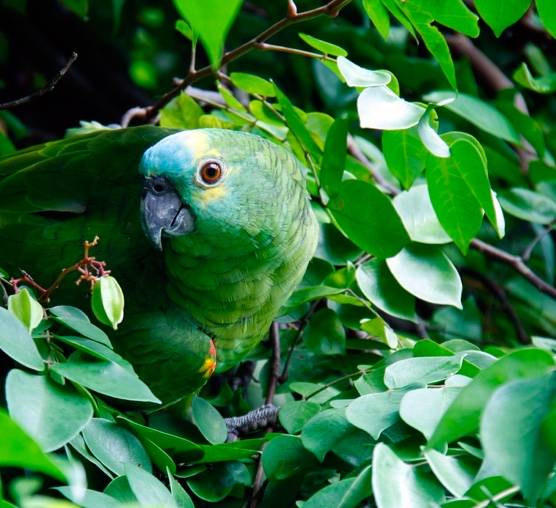 Brazil
Livin' La Vida Loca! The land known for its colour, culture and vibrant festivals, Brazil is a fun-loving country full of welcoming locals and delicious delicacies. Blanketed in the world's largest jungle and outlined in white sandy beaches, this animated country has something for everyone.
Why in August?
As an equatorial country, August averages a sweet 25°C (77°F) creating dry conditions for trekking through the Amazon and Pantanal. This
low season brings attractive rates and fewer crowds
and with year-round festivals, the Bumba Meu Boi parade gives travellers this month insight into Brazil's warm and vivid culture.
What to see?
As one of the greatest biodiverse habitats in the world, Brazil's unspoilt landscape is home to various flora and fauna. From
toucans, macaws and parrots to sloths, pumas and jaguars
, the rich Amazonian rainforest and Pantanal grasslands are wildlife havens. The marine life is also supreme with
otters
swimming and
pink river dolphins
dancing.
Pro tip:
When thinking of a safari in Brazil, the Amazon rainforest immediately comes to mind. However, the
wildlife of the Pantanal 
should not be forgotten. With extraordinary biodiversity and bountiful wildlife, this unique ecosystem is a hidden gem. Spot alligators, anacondas, racoons, jaguars and pumas and fill your camera roll with unforgettable encounters!
View Safaris
A TRAVEL MAGAZINE BY TOURRADAR