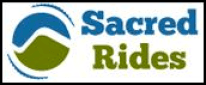 Sacred Rides Mountain Bike Adventures
Headquarters in Toronto, Canada
See all tours

Save up to 70%
across the globe
ends on 27 Nov 2017
Sacred Rides Mountain Bike Adventures Reviews
Write a review
Looking for a specific tour?
1 Sacred Rides Mountain Bike Adventures tour
Check it out
Sacred Rides Mountain Bike Adventures Tours
About Sacred Rides Mountain Bike Adventures
Sacred Rides offers meticulously researched organized Rides in some of the most spectacular destinations on Earth. Our Rides offer Riders the opportunity to live life to the fullest, be challenged physically and mentally, have meaningful travel experiences, and forge deep connections with other Riders, communities and people around the planet. Sacred Rides is: The world's leading mountain bike adventure operator since 1996 (formerly Fernie Fat-Tire Adventures), ranked "#1 Mountain Bike Tour Company on Earth" by National Geographic Adventure magazine. In 2012 we are celebrating 16 years of fulfilling the mountain bike fantasies of passionate Riders from around the world. For the passionate mountain biker. We don't cater to 40-foot-cliff dropping freeriders, or Grey Poupon-eating once-a-year riders whose idea of a vacation is busing between Fairmont Hotels. Our tours are for people who just love to ride and share our passion for the sport and for the outdoors. Dedicated to responsible, sustainable mountain bike tourism. Read about Responsible Riding, our social and environmental tourism mandate. Dedicated to communities: we have a sense of responsibility to the communities whose trails allow us to earn our livelihood. As such we have a number of programs in place to give back to those communities: hiring local guides, sourcing local suppliers, and donating a percentage of annual profits to local development and environmental projects. Ranked among the top adventure holiday companies in the world by leading magazines such as Explore, Outside, National Geographic Adventure and numerous other publications. Run and staffed by dedicated mountain bikers who love to ride, and share a commitment to the natural beauty of the area and a a passionate attitude towards life. Our Core Purpose... ...is to inspire and uplift individuals and communities through mountain bike adventure. Our Vision... is to create the world's #1 mountain bike adventure company, and by offering inspiring, responsible holidays, instill in our customers respect for the planet and concern for its communities. Our Mission... ...is to make a positive contribution to the world through mountain biking and travel. We work within our Guiding Principles (see below) to ensure that everyone who participates in a Sacred Rides holiday is in some way inspired by their experience, comes away thinking about how their holiday has made a positive difference in the world, and how they can continue to do so when they return home. Our customers... ...are passionate mountain bikers from around the world who value the natural beauty of our planet, and who gain satisfaction from knowing that their choice of holiday has resulted in an overall positive benefit for the world. They are not just taking a holiday, they are joining a global community. Our model... ...is based on keeping communities vibrant: every trip is selected and designed to benefit the communities we visit, and we strive to develop and maintain positive relations with the people of those communities. Every trip will contribute financially to the communities where we operate and every trip will incorporate some volunteering into the schedule, so that our clients can work side-by-side with community members to help strengthen their communities. Our focus... ...is on developing "customers for life" by offering exceptional customer service and holidays of the highest quality, and recognizing and fostering customer loyalty. Our clients will turn to us year in and year out to provide them with the ultimate mountain bike adventure. Our Guiding Principles... ...are our essential and enduring codes of belief. They are not compromised for financial gain or short-term convenience. These principles always come before policies, practices and goals, which will be altered if they violate these guiding principles.
Sacred Rides Mountain Bike Adventures videos
Celebration of Mountain Biking
Legendary Biking and Paddling in Patagonia
Sacred Rides Mountain Bike Adventures Photos

Questions & Answers
We are there for you! If you have any questions about this operator, then please don't hesitate to contact us 24/7 and we will get back to you latest within 2 hours!