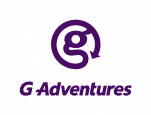 Your opinion matters
Leave a short review of your G Adventures tour, and help others find the right tour for them.
We only feature reviews from trusted sources.
Start your review
✕
Confirm your email address
Almost finished! We've sent you an email to , please check your inbox and confirm your email address in order to publish your review.
Didn't receive the email? Resend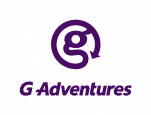 Help your fellow travellers by sharing your experience with G Adventures
Rate your experience with G Adventures
G Adventures
Review your tour
Rate your tour and guide
Finish
« Back to review
Which tour did you go on?
Want to choose from tours list?
Can't find/remember your tour name?
When did you travel?
Please choose correct month and year
How would you rate?
Please rate the following
Guide

☆
☆
☆
☆
☆
Guide's name

OPTIONAL
back
How likely is it you would recommend G Adventures to a friend?
Not at all likely
Extremely likely
Share your stellar trip photos!
OPTIONAL
Drop your files here
JPEG and PNG less than 5Mb.
Verify your review
"Name" and "Email" fields are required
Thanks for your review!
Enjoyed your tour? You can help

G Adventures

win a TourRadar award by asking your fellow travellers to leave a review!
Share this link with your friends from the tour so they can leave a review too.
https://www.tourradar.com/review/g-adventures
(We'll prefill the details of the tour, so it's easier for them)
or
Your Review Helps Others
Here's How your Review Helps:
Other travellers can read your first hand experience of the tour
Reviews from you and your tour buddies help fellow travellers decide if they should take the trip or not
Your review helps your guide to compete in the Guide of the Year Awards
Your review will help G Adventures in the Tour of the Year Awards
The photos on your review help show what a tour is really like
Not the only tour you've been on?
You can leave a review for another tour
Invite friends to leave a review
Hi
I've just left a review for the tour we did!
You can add your review too - it only takes 2 minutes to complete. With this link the details of our tour will be prefilled.