Compare G Adventures vs. Intrepid Travel
Thinking about booking a world-class tour but hitting a roadblock when choosing between operators who offer seemingly similar trips?
The good news is that
both Intrepid and G Adventures have spectacular selections of tours to choose from.
But how do you choose between them?
Group size, age requirements and travel styles:
Both operators offer a variety of trips that adhere to different travel styles.
G Adventures
offers tours to independent travellers aged 18 and up. There are no upper age limits on most tours, but they do have
YOLO tours
that is restricted to
18 to 39 year olds
based on the nature of activities appropriate for that demographic. Their
Family Adventure
travel style has tours available to families with children aged 5 to 17. All other trips (with the exception of YOLO) are open to kids aged 12 and older when accompanied by a parent. The average G Adventure tour has 10 people on a tour but allows a maximum of 15. G Adventures also has a
partnership with National Geographic
(called National Geographic Journeys) that offers trips that can be considered premium excursions. These trips offer more inclusions, interactions with local experts, comfortable accommodations and transportation options as well as smaller group sizes.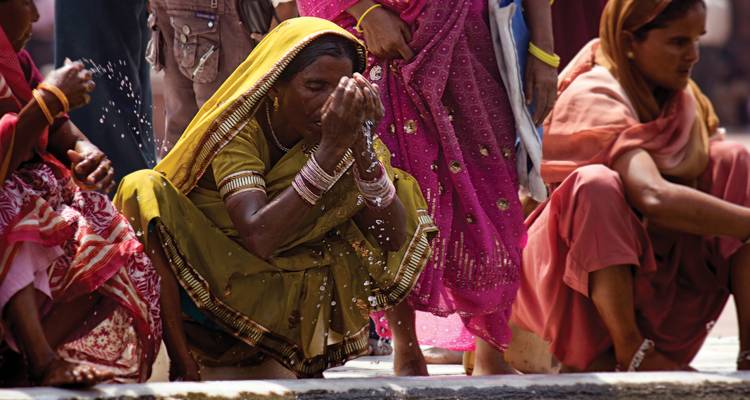 Intrepid
also allows travellers under the age of 18 on their tours, so no worries about having to leave your 15 year old sister behind on your Euro-trip. Similar to G Adventures, Intrepid offers Family Adventure styles of travel that have a range of minimum ages depending on the destination and level of difficulty. While most trips are available to travellers 15 years old and up, all travellers under the age of 18 must have an adult accompany them. Intrepid does have a youth orientated trips called 18 to 29s, which is similar to G Adventure's YOLO tours in that the tours are available only to 18 to 29 year olds and are budget friendly. Other than the 18 to 29 tours, there is no maximum age limit on most tours. The average Intrepid tour has 10 travellers but allows up to 16 on overland trips but most max out at 12 people. They have some trips that allow up to 24 travellers. Intrepid offers premium travel experience with their brand
Peregrine,
similar to G Adventure's Nat Geo Journeys, for travellers who aren't restricted by a budget.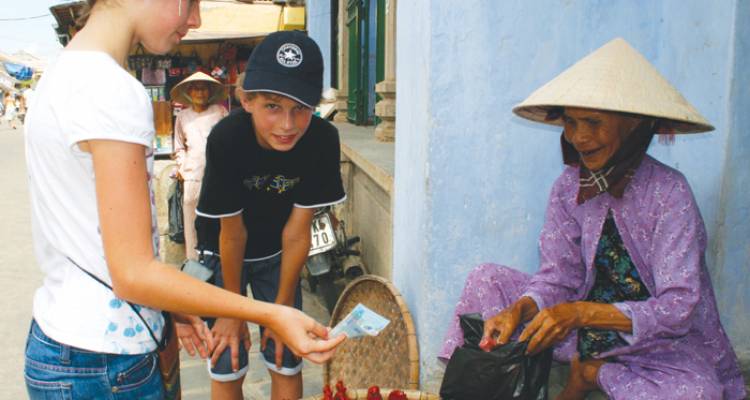 Physical Requirements:
Both operators offer tours that have stricter physical demands than a typical trip.
G Adventures
offers many tours under the umbrella of their Active travel style. These trips vary from trekking to the top of Kilimanjaro, rock-climbing, dog sledding, cycling through China's countryside and more. You'll absolutely need to be in good shape to have the best time possible on these types of tours.
Intrepid
has their Cycling and Walking & Trekking travel styles that offer tours that require you to be in good physical shape. You can expect to be working your muscles every day on one of these tours! While Intrepid's Overland trips don't focus as heavily on constant physical activity, they do recommend that you are reasonably fit in order to fully participate in this trip style. Some days you'll be hiking and others you'll need to be able to dig your truck out of the mud.
Accommodation:
G Adventures rarely have a mandatory single supplement while Intrepid steers clear of them entirely. For solo travellers, both companies will typically match you with a traveller of the same gender to share your room with.
The standard of accommodation will vary with both companies depending on the type of trip you decide to take. For example, nearly all tours will include air-conditioning and heating but if you're travelling to a rural destination or a homestay you should adjust your expectations for the facilities.
Transportation:
Both operators provide a variety of transportation options based on the trips. G Adventures and Intrepid use a combination of private buses and public transit to get you where you need to go. In most cases with G Adventures, you'll be using public transit but both operators offer very similar transportation options.
Most of Intrepid's Overland trips have vehicles that come with their own power supply so that you able to recharge your devices on board.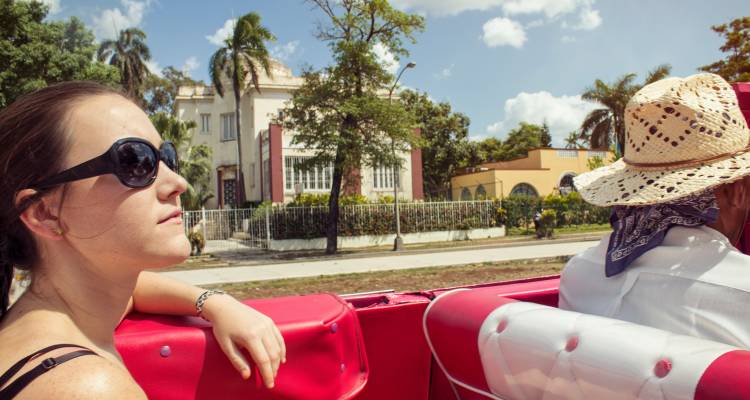 Destinations:
Intrepid and G Adventures go to many of the same destinations but Intrepid has a larger selection of tours on all continents.
Cost:
G Adventures
is slightly more affordable for budget travellers with their average
price per day sitting at $220
. They keep costs low with the use of exclusions. While their trips always include the highlights of a destination they also leave out some activities you'd considered "can't miss." You'll pay for that separately in addition to the listed tour price.
Intrepid
can be considered slightly more expensive as their average
price per day costs $245
. Why the slight spike in pricing you ask? Intrepid's tours generally have activities included in your tour price.
There are many factors that affect the price of accommodations, which either increase or decrease the price of the overall trip. With G Adventures you'll likely find cheaper rates in their South America destinations and with Intrepid, the same can be said for their South East Asia trips. Travellers should compare individual trips to ensure the best price.
See all G Adventures Reviews and Tours - See all Intrepid Reviews and Tours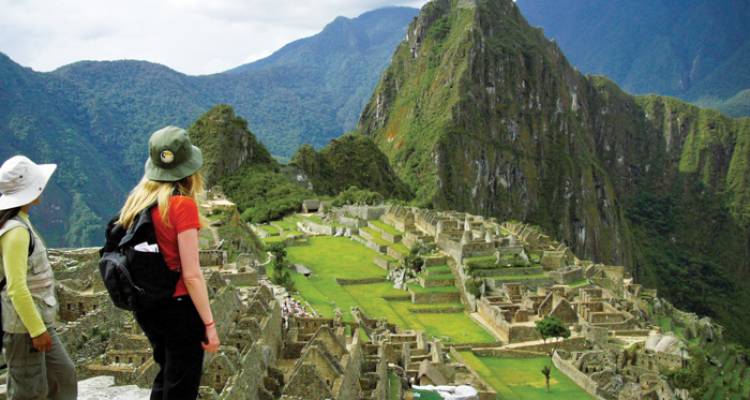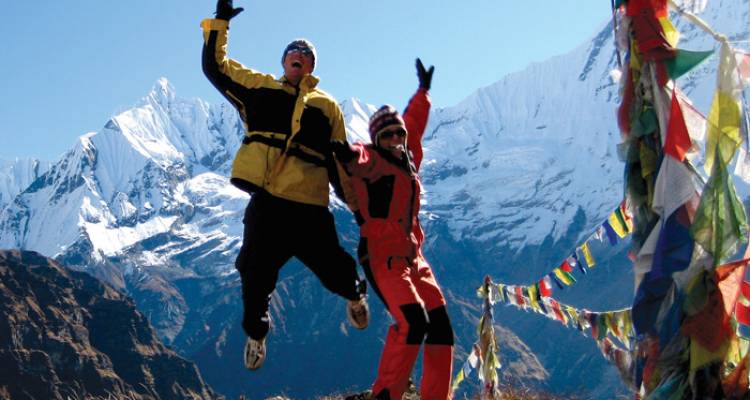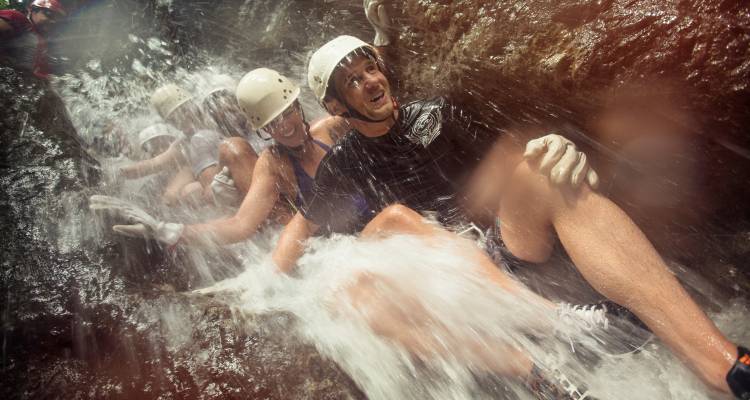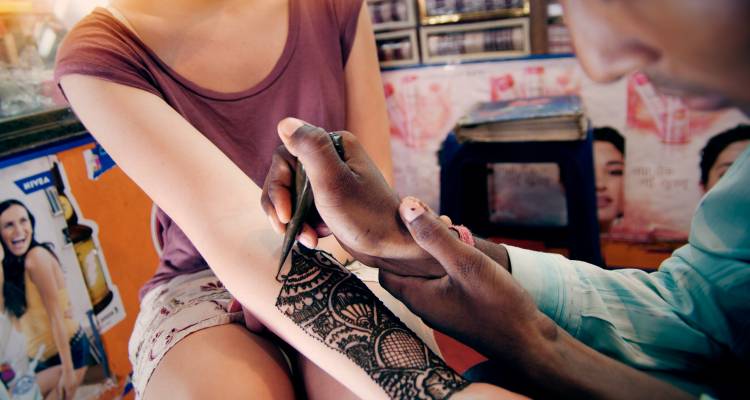 Disclaimer: We here at TourRadar have taken a look the tours offered by both operators to find the benefits of each operator's product selection. The above are generalizations and interested travellers should compare the operator's individual trips as costs may vary per region and style.
G Adventures

Member since 02/08/2010

See G Adventures Tours

Intrepid Travel

Member since 02/08/2010

See Intrepid Travel Tours

Reviews

Overall average rating

Overall average rating

4.5 out of 5 stars

Most popular reviews

Most popular reviews

2 hours ago

The major objective of this tour is to stand atop Kili - which I achieved!...thanks t...

Read more

7 hours ago

The cruise on G Adventures from Siem Reap to Ho Chi Minh City was an incredibly memor...

Read more

17 hours ago

Well organized, very diverse tour. Our tourguide Tinu was fantastic!

Read more

2 days ago

I highly recommend this trip. We visited in the dry season and everything was perfect...

Read more

7 hours ago

Wonderful experience of Serengeti, Ngorogoro Crater, Omoroko mountains and Zanzibar. ...

Read more

16 hours ago

This tour exceeded all my expectations. Our tour guide, Victor, was knowledgeable and...

Read more

1 day ago

We really enjoyed and can recommend this trip. Our trip leader Arjan ( Jane ) Boonyou...

Read more

1 day ago

I loved being able to travel with like-minded strangers and share the wonders of Camb...

Read more

Guide average rating

Guide average rating

5.0 out of 5 stars

Transportation average rating

Transportation average rating

4.5 out of 5 stars

Accommodation average rating

Accommodation average rating

4.0 out of 5 stars

Meals average rating

Meals average rating

4.0 out of 5 stars

Value for money average rating

Value for money average rating

4.0 out of 5 stars

About the operator

Number of Tours

Number of Tours

through 114 different countries

through 136 different countries

Travel Styles

Travel Styles

Cultural

Nature & Adventure

Marine

Activities

Independent

Special Interest

Festival & Events

Cultural

Nature & Adventure

Marine

Activities

Festival & Events

Independent

Special Interest

Average rating

Average rating

4.5/5 from 6163 reviews

Ideal Age Group

10,765

travellers met through G Adventures tours

17,507

travellers met through Intrepid Travel tours

Average Price per day

Average Food Fund

Average tour length

Average Response Rate

Average Response Rate

100%

Average Response Time

Average Response Time

Instantly

Videos

Tours

Most popular tours

Most popular tours

97 reviews

8 days from $849.00

56 reviews

9 days from $999.00

125 reviews

20 days from $1499.00

81 reviews

30 days from $2519.00

86 reviews

10 days from $749.00

81 reviews

17 days from $2049.00

Destinations

Europe

Asia

Australia/Oceania

Africa

North America

Latin America

Most visited destinations

Most visited destinations

Travel styles

Nature & Adventure

Cultural

Marine

Festival & Events

Independent

Special Interest

Activities

Most Common Types

Policies

Average Group Age

Average Group Age

The average age for G Adventures tours is between 12 and 99. The age might vary for specific tours, so please check individual tours for details.

The average age for Intrepid Travel tours is between 18 and 99. The age might vary for specific tours, so please check individual tours for details.

Hold my seat

Hold my seat

TourRadar can request G Adventures to hold seats for you for up to hours without any credit card details.

TourRadar can request Intrepid Travel to hold seats for you for up to hours without any credit card details.

Deposit

Deposit

TourRadar only requires a deposit of 20% to confirm a G Adventures booking. The remaining balance is then payable 65 days prior to the departure date. For any tour departing before 23 April 2020 the full payment is necessary.

TourRadar only requires a deposit of $400 to confirm a Intrepid Travel booking. The remaining balance is then payable 60 days prior to the departure date. For any tour departing before 18 April 2020 the full payment is necessary.

Cancellation policy

Cancellation policy

No additional cancellation fees! You can cancel the tour up to 65 days prior to the departure date and you will not need to pay the full amount of the tour, but the deposit of 20% is non-refundable.As an added benefit though, you can use the deposit for future bookings with G Adventures.

No additional cancellation fees! You can cancel the tour up to 60 days prior to the departure date and you will not need to pay the full amount of the tour, but the deposit of $400 is non-refundable.

Credit Cards

Credit Cards

The following cards are accepted for G Adventures:Visa- Master Card- American Express

The following cards are accepted for Intrepid Travel:Visa- Master Card- American Express