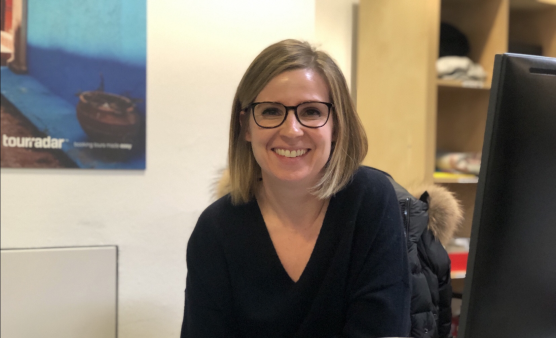 Amy Leavenworth Joins TourRadar as Vice President of Product
TourRadar is pleased to welcome Amy Leavenworth as VP of Product. Based out of TourRadar's Vienna headquarters, Amy will lead the product team in designing, building and optimizing user-focused solutions to connect more people to life-enriching travel experiences worldwide.
Amy brings a wealth of leadership experience to TourRadar, most recently serving as Director of Product at Booking.com, where she led Booking Home, the company's alternative accommodation product segment. In that role, she managed 20 cross-functional product teams to improve the productivity and profitability of the company's two-sided marketplace.
"Our mission is to connect people to life-enriching travel experiences and that all starts with our product," said Travis Pittman, CEO & Co-Founder of TourRadar. "Amy brings a proven track record of driving the innovation and growth that an online marketplace needs to accelerate its business. We're pleased to welcome Amy, and we can't wait to see her take our product to the next level for our travellers and tour providers."
One of Amy's favorite life experiences occurred when she caught the travel bug while bike touring through Wales and England with her best friend. The trip opened up her mind and kicked off her love of exploration. In her new role, she hopes to help deliver similar amazing travel experiences to TourRadar customers.
For more information or to request an interview, please contact:
Cameron Papp
Head of Public Relations, TourRadar
cameron@tourradar.com