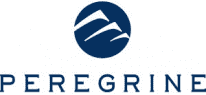 Peregrine
Headquarters in Melbourne, Australia
OVERALL RATING
4.4/5 - Excellent
See all tours
97 Peregrine Reviews
Excellent

67%

Good

25%

Average

5%

Rather Poor

2%

Bad

1%
Accommodation

4.5 / 5

Transportation

4.5 / 5

Meals

4.5 / 5

Value for money

4.5 / 5

Guide

4.5 / 5
Write a review
Looking for a specific tour?
357 Peregrine tours
Check it out
About Peregrine
Peregrine allows travelers to get right in the destinations that they explore, being able to connect with the local culture. They see all the major sites of each place, and as well as that seeing the way the locals live in small rural communities, seeing how the locals live and experiencing it with them. Peregrine understands that seeing the major sites must be done, but they know that the memories of the small village, or sharing a meal with a local family will be memories that last a lifetime. Peregrine are specialists in sharing their local knowledge with you, ensuring you have experiences that you will be able to talk about for years.
Peregrine videos
Experience life on the Ganges
Enjoy afternoon tea in Kenya
Fall for Iguazu
Get up, up and away
Junk cruising in Halong Bay
Show more...
Encounter Rwandan gorillas
Visit EAMO
Hippo African Wildlife
North America Travel
A Day In Vietnam
India
Nepal Trekking
Vietnam & Cambodia
Egypt Cultural Travel
Antarctic Adventures
East Africa Wildlife Safari
Antarctic Peninsula
Travel Nepal - Royal Chitwan National Park
Cambodia Culture Travel
Peru & The Inca Trail
South Africa Wildlife Safari
Patagonia & Argentina Travel
Peru Travel - Inca Trail, Machu Picchu, Nazca Lines
Travel Nepal - Himalayas, Mount Everest
Travel to Dead Sea, Petra, Jerash, Middle East
Travel Oman: Jordan Travel
Jordan Jewel of Middle East Travel
Italy Travel Villas to Villages
Italy - Land of Tradition & Culture
India's Bengal Tiger & Wildlife
Travel India - Local Indian Guides
Peregrine Artic Travel Tour
Greenland, Artic Ocean Cruise
Galapagos Islands Travel
Travel Galapagos Islands
Travel Egypt, Local Egyptian Guides
Borneo Travel
Nepal, An Inspiring Culture
Egyptian Tour And Travel
Andean Condor
Peru Inspiration Travel
Patagonia Travel
Antarctica Wildlife
Antarctica Cruise Exploration
South Africa Adventure
South Africa Safari
Botswana Safari
Travel India Highlights
Iceland: The Ultimate Travel Guide
Japan: The Ultimate Travel Guide
Ultimate Travel Guide: Canada
Why Peregrine
Local Leaders, Always
Peregrine pride themselves on only employing locally born leaders for their tours and trips. For more than 20 years, they have used this innovative approach to lead a industry revolution, allowing travellers a deeper insight and understanding of the places they are visiting.
Responsible Travel
Responsible travel is at the core of what Peregrine does. Their integrity and principles of sustainable development means that this business culture stretches from the office to the guides on the ground. They ensure that both staff and travelers understand and adhere to responsible travel practices while abroad. These practices include respecting people, cultures and local environments, and encouraging the spread of good will throughout the trips they take. They are committed to making a positive contribution wherever they can.
Peregrine Benefits
By Travelers, For Travelers
Peregrine is a company of travelers, for travelers. They are constantly out taking trips, sharing stories of travel, and trying to get a greater understanding of the world. As this filters throughout the company, when you meet your tour leader, they will be a local to the region and they will be able to help you experience the wonders the area has to offer.
Unique Itineraries
The itineraries that Peregrine offers covers both the big drawcards to a region, as well as the smaller, authentic local experiences. They use their experience to benefit their travelers, by taking the hassle out of organising the details, and leaving you to experience more of what the region or destination has to offer. The English-speaking, experienced leaders will be able to add that special something to your trip.
More Inclusions
By going on an organised tour like Peregrine, it means all the major expenses are covered. They make sure to cover the big expenses, so you only need to budget for any additional meals, purchases of souvenirs, and optional activities. Included in the price is your arrival airport transfer, all transport on your tour, accommodation, sightseeing and entrance fees on the trip. All included meals are outlined on the itinerary, so you know exactly what is and isn't included. If specialist guides or porters are required, like on trekking itineraries for example, they are included too.
Peregrine Story & History
Peregrine started almost 40 years ago, with a small group who ventured out to explore Nepal. In this heritage and the Peregrine reputation that means travelers enjoy the adventures so much, that they return time after time. Since that first tour of just a few travelers, now Peregrine appeals to the well traveled, discerning traveler - those who really want ot experience a place as opposed to just tick of the bucket list. These days Peregrine travelers are the type of people that would want to stay in a family run B&B housed in a Venetian convent from the 16th century, than a forgettable hotel.
Questions & Answers
Here we have collected and answered the most frequently asked questions.
What will the weather be like on the tour?

The weather can vary from destination to destination and can fluctuate throughout the year. More information is available in the specific trip notes, so please get in touch to request a copy.

Are there any long travelling days during the tour?

Peregrine tour itineraries indicate travelling time and mode of transport. Although there are some days where the travel is relatively long distances, their trips are organised to make travelling as convenient and efficient as possible.

What form of transportation is used on the tour?

Peregrine use private vehicles, and sometimes local transport where it adds to the experience (ie. the Shinkansen 'Bullet Train'). In certain areas, whether it's the old quarter of a city or a remote rural valley, the best way to explore is on foot, so they try to incorporate some walking. Peregrine also use boats, ships, camels, bicycles which can all add to the authentic nature of our trips.

Is it possible to book extra pre/post tour accommodation?

Yes, we can certainly help book pre and post tour accommodation, please get in touch for more details and prices.

How to get to the starting point of the tour?

Airport transfers are usually included in the price of Peregrine tours. Tours always start in a specified hotel and we let travellers know exactly when they need to be at that hotel.

Does Peregrine cater to travellers with special dietary needs?

Yes, just let us know when you're booking, so we can inform the local leaders. That way they can make sure you are looked after in the local restaurants. Keep in mind that in some places your diet might be slightly limited, as meat often forms an integral part of the local cuisine.

What types of food is offered on the tour?

The tour leaders are local to the regions you visit, meaning they can take you to out of the way places for the most interesting cuisine. Their local knowledge comes in handy for deciphering menus and you can get tips on local delicacies and the most interesting markets to visit.

What is the accommodation on the tour?

Travellers stay in centrally located, comfortable accommodation with private amenities. Peregrine choose smaller hotels to avoid large chains, and some itineraries even offer authentic homestays.

Is it possible to arrive early or extend the visit on a destination?

Peregrine offers trip extensions around some of the start and end cities, for example many people choose to add a Zanzibar beach extension to the end of their Mount Kilimanjaro trip! You can also choose to add pre/ post tour accommodation, so please get in touch for more details.

How much free time can travellers enjoy on the tour?

Peregrine tours are a combination of organised activities and free time. It also depends on the trip, for example, some of the trekking adventures may have less free time than other trips. The framework itinerary is in place and the details are taken care of, but on many days travellers decide what they want to see and do.