Ship Overview
Sister to RV Kalaw Pandaw, the RV Kindat Pandaw perfects the two deck shallow draft vessel design that enables her to travel to remote areas. She's a boutique ship but big enough to carry 36 passengers in eight comfortably sized staterooms, spread over two decks. Each stateroom is enveloped in colonial luxury while being outfitted with a wide range of modern amenities including individual climate-controlled air-conditioning. This elegant river cruise vessel features a lecture room, dedicated spa area, cosy library, a bistro style restaurant with outdoor as well air-conditioned indoor seating and plenty of outdoor deck space for travellers to take in scenes of life along Myanmar's meandering waterways.
Spacious Observation Deck and Promenade Deck with sweeping views
Interesting lectures on the day's events and local culture from knowledgeable experts
Stimulating on-board activities including cooking demonstrations and an exciting ship tour
On-board entertainment with enthralling cultural performances, movie nights and cocktail parties
Barbecue on the beach if the weather allows it
Adventurous onshore excursions under the guidance of a friendly, knowledgeable guide
Visit to colourful village markets accompanied by a Pandaw chef
Relaxing spa area with skilled professionals offering variety of body massage services
Elegant dining room with air-conditioned interiors and outside seating facilities
Board games, badminton net and fishing rods for family activities
Staterooms / Suites
Staterooms on Main Deck
Staterooms on Upper Deck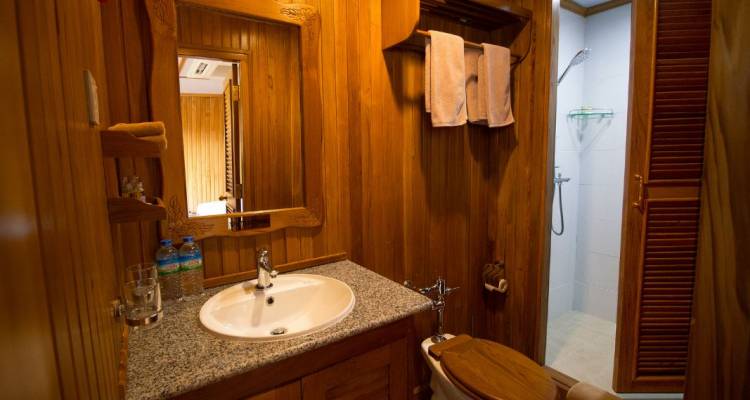 Features
The RV Kindat Pandaw features ten stylishly appointed staterooms on the Main Deck. Each stateroom provides 170 sq. ft. living area and a French window with uninterrupted outside views.
Complimentary Asian dressing gown plus slippers
Tasty evening snacks at no extra cost
Luxurious bathroom with contemporary bath amenities
Laundry service throughout the day and night
Dual configuration beds with top end mattresses, pillows, comforter and linens
Gift and flowers on arrival
Teak-lined interiors with brass accents
Individual control air-conditioning, small safe, electric hair dryer
Make up mirror, generous closet and easy under-bed luggage storage
Complimentary bottled water as often as requested
Professional turndown service on a nightly basis
Dining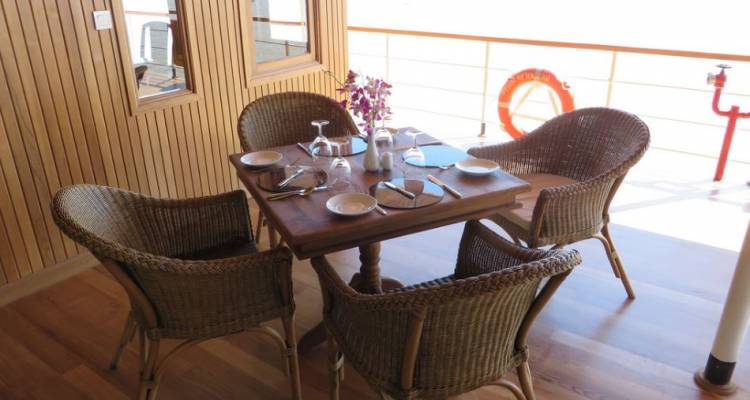 Mouth-watering exotic delights and international cuisine
Semi-buffet system for breakfast and lunch
Fantastic spread for the welcome and farewell dinners
Seated dinners with special themes and a la carte options
Vegetarian, healthy and light dishes every day
Bake shop offering a choice of delicious baked products
Hot and cold beverages including local beer and spirits at no extra cost
On-board wine collection including vintage options
Refreshing cocktail and drinks on arrival
All day, all night hospitality bar