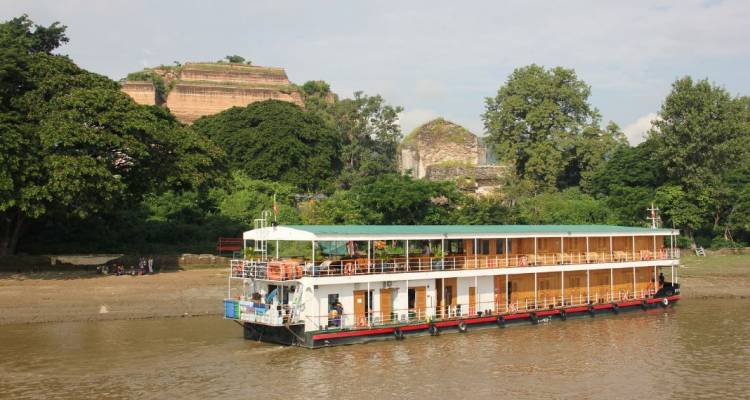 Ship Overview
Built in 2016, the beautifully crafted RV Kha Byoo Pandaw currently performs as Pandaw Academy's Training Ship at Pagan. Featuring fourteen staterooms and an ultra-short draft, this remarkable vessel deftly sails to remote areas that are normally unreachable to other river cruise ships in Myanmar. This gives passengers a golden opportunity to go deep and experience the real Myanmar from close quarters. The ship's stunning colonial style interiors and modern comforts are perfect accompaniments for a relaxing holiday. With several vantage points offering spellbinding vistas, exciting menu options, fun activities and immersive guided onshore excursions, every day on board this vessel is unforgettable.
Expansive Observation Deck with comfortable seating
All day and all night hospitality bar
A selection of massage services at the exclusive spa area
Film presentations and mesmerising cultural performances by experienced artists
Enjoyable cooking, fruit carving, napkin arrangement demonstrations
Informative lectures providing fascinating glimpses into local customs, traditions and history
Chess, monopoly and other board games for the entire family to enjoy
Barbecue beach party with a bonfire in dry weather conditions
Guided onshore excursions including travel to village markets
Complimentary on-board mountain bikes for guest use during unguided excursions
Staterooms / Suites
Staterooms on Main Deck
Staterooms on Upper Deck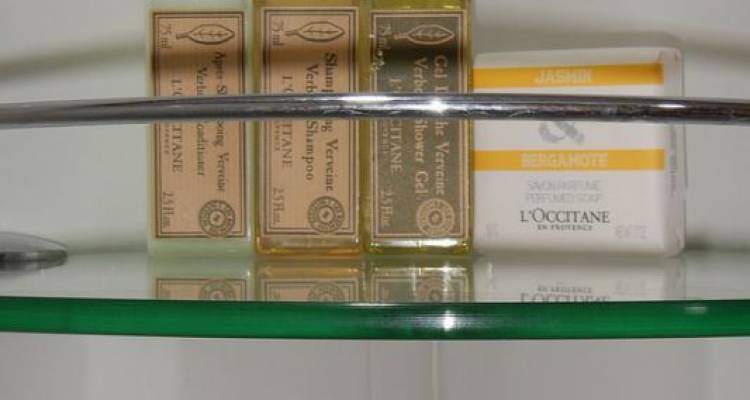 Features
RV Kha Byoo Pandaw carries six gracefully appointed staterooms on the Main Deck. Each stateroom measures 170 sq. ft. and features a scenic French window.
Premium brass and teak finishing
Choice of different bed configuration
High quality mattresses, first-rate linens, cosy duvet, various pillow options
Generous bath area with top-end bath amenities
In-room safe, hair dryer, individual climate control
Make-up mirror, large closet, easy under-bed storage
Free slippers and a beautiful kimono
Variety of delicious evening finger foods at no extra cost
Lots of clean drinking water
Professional turndown service every night and full time laundry service
Small DVD player and DVDs on special request
Dining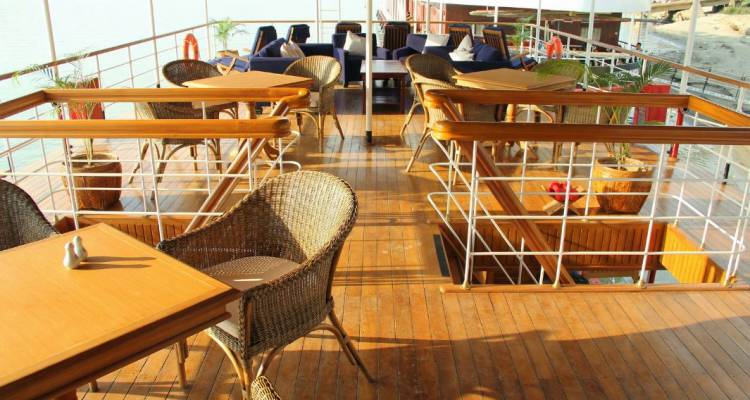 Elegant dining room with casual outdoor and indoor seating
Freshly prepared meals consisting of delicious regional favourites and international fare
Healthy, vegetarian and light meal options on a daily basis
Bespoke meals on prior request
Plenty of beverages including water, tea, coffee, aerated drinks and regional tipple
Selection of wines including vintage varieties
Semi-buffet style for breakfast and lunch
Special themed seated dinners with a la carte offerings
Services of talented international chefs and experienced local master chef
Gala welcome dinner and farewell dinner
Lovely bake house offering fresh bread and rolls every day